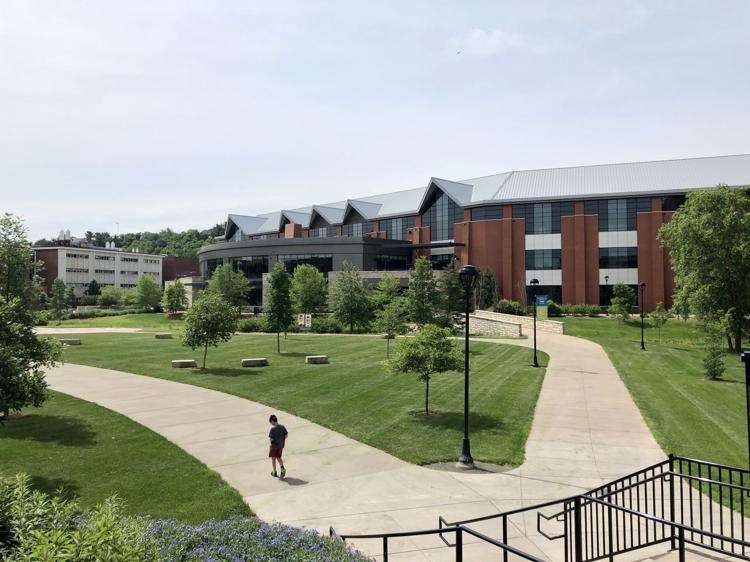 Technology is redefining the landscape of K-12 education in the Chippewa Valley, but once students walk off of the graduation stage they will find technology will become an even larger part of their educational journey.
Universities and post-secondary institutions are implementing technology into their courses in varying ways, but technology being a large part of their plans remains a constant.
The University of Wisconsin-Stout in Menomonie is at the forefront of technology based education in the UW-Stystem. The school has aproximatley 9,500 students enrolled and is known commonly as the only "laptop campus" in the UW-System, meaning every student who attends the university receives a school-issued laptop for school use. This means much of the courses at the university involve a lot of technology.
The basis of UW-Stout's courses is the CampS system. This program is an online portal/website all the students in the class have access to. CampS allows students to turn in homework and projects in digitally to professors, grades are posted on the site, professors regularly post their PowerPoints and in class lectures for outside of class review and even attendance is taken on the program.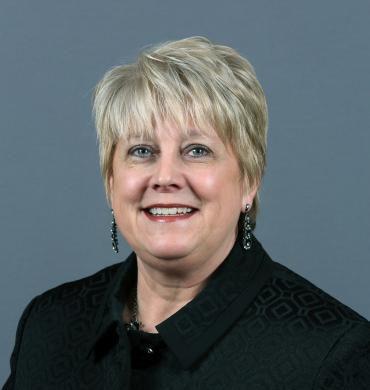 University of Wisconsin-Stout Assistant Chancellor for Learning and Information Technology Sue Traxler said the program and others like it in the UW system don't take away from students' social experience at the university, as many instructors still like to incorporate traditional practices such as group projects both in CampS and outside of it.
"Our faculty like to incorporate a lot of group activities in the classroom," Traxler said. "I think technology use in the classroom doesn't negatively impact student interaction because they aren't doing everything online, they're just using it to enhance the classroom experience. They are even doing more group work than they have ever done in the past."
And while the use of technology allows for UW-Stout to eliminate factors such as material costs for things such as textbooks and paper materials, having so much information and resources online lends itself to students and staff being at risk for their information and work to be lost or stolen. This is an area Traxler said the school is focusing heavily on to prevent any breach or negative consequences for the technology heavy institution.
"We're extremely focused on cyber security," Traxler said. "We even offer a course on cyber security as it is a big emphasis on our campus. We'll continue to educate our students on it, so it'll remain a big part of our higher educational system going forward."
On the far side of the spectrum of higher educational schools with use technology is Lakeland University who currently has over 3,000 students enrolled in their courses. Lakeland University is based primarily in Sheboygan County, but has a location in the Chippewa Valley Technical College facility in Chippewa Falls.
Lakeland University Director of External Relations David Gallianetti said the school's study body primarily takes courses online, as many of the students are non-traditional and can't attend a normal full-time in-person class schedule.
"We use technology to make education work for our students," Gallianetti said. "It's really about students today, especially adults who have full-time jobs and families, and making it work for them. We need to work around their schedules and these flexible platforms allowed to use through technology have allowed us to do that."
Lakeland uses the online programs Blackboard online, BlendEd and BlendEd Live for the majority of the courses they offer. The two former are online portals in which video lectures are given, recorded and readily available for students to access on their own terms. The non-traditional student base can use the technology to make the weekly lessons work for them and through the use of technology can achieve a degree in a way many full-time universities don't offer.
For Lakeland students who still want to incorporate traditional aspects into their education can do so through the main campus in Plymouth and also through the BlendEd Live program. BlendEd live is a real-time program in which students can log on and engage in discussions with their instructors and peers.
Gallianetti said while he was teaching a course he saw his students accessing the course and its resources in a variety of unique ways.
"I taught an intro to mass media class one semester and the class originated from our main campus in Sheboygan County," Gallianetti said. "I had students who attended throughout the state through BlendEd Live and I remember there was a mom who would access the course through her son's Xbox every week. And another student needed to go to the airport and didn't want to miss his flight or his presentation, so he pulled over on his way to the airport and presented through his phone to the class."
And while shocking to some, Gallianetti said some students may never come into contact with a physical Lakeland University property while obtaining their degree.
"I've known some students who show up for graduation and that's the first time they've set foot on Lakeland property," Gallianetti said. "They've accessed everything online and on their schedule because that's what worked for them. I know there are instructors who do group projects, and students today are pretty savvy with technology, so getting together digitally isn't difficult for them throughout the courses."
Of the universities in the area, the University of Wisconsin-Eau Claire, one of the largest academic locations in the Chippewa Valley with over 10,000 enrolled students, is using technology fairly modestly when compared to other institutions.
CampS, like UW-Stout, is the main program used during courses at the school, but they do not issue laptops or devices to all of their students upon admittance. The student body is encouraged to bring a personal device to provide a sense of ease and access to their coursework, but the school also offers large scale computer labs and computers in every building on-campus and in McIntyre Library.
Group work is also a heavier part of the courses offered at UW-Eau Claire, with many courses requiring collaboration on presentations and daily work. And while group work remains a constant at the university level in the Chippewa Valley, social interaction isn't as large as an emphasis as it is at the K-12 level.
By the time students reach the college level they've had interactions for over a decade socially. They've developed bonds and learned to act socially, so the need to constantly being involved with others isn't an essential aspect of the college experience for many. Also, in college there isn't as much time available for students to engage with each other due to work schedules and overall less free-time then when they could live at home and have afternoons and weekends to engage in social outings and clubs with their peers.
College may be known as a more personal time in a student's educational timeline, but Trexler said she believes traditional in-person lectures will remain a constant at the college level even though technology will be a bigger part of students' lives as time goes on.
"I expect there will always be in-person lectures," Trexler said. "Our online program is growing, and students who only take online courses are using technology for 100 percent of their learning, but our faculty still does like to use traditional methods for a lot of their curriculum. And faculty is finding more and more technology and programs which apply directly to their coursework, so we are supporting more and more software on our campus to help enhance the classroom experience."
The business news you need
With a weekly newsletter looking back at local history.