In big cities from coast to coast, both millennials, retirees and those in-between are increasingly drawn to the conveniences and coziness housing that dovetails with pathways, parks, entertainment access and other perks nearby.
However, this isn't only a big-city phenomenon. In the Chippewa Valley's three biggest towns, integrated housing, where homes aren't built far from city centers in sprawling suburbs and even more distant exurbs, is rising in popularity.
Health benefits of integrated housing
Proximity to parks, bike paths and the arts isn't just a matter of convenience. Rather, such proximity can produce positive health outcomes.
The Center for Disease Control recommends that children exercise at least an hour a day and that adults do 150 minutes of aerobic activity every week.
The closer you live to a park or bike path, the more likely you and children will meet those marks. A walking or biking path also encourages activity because it protects you from traffic, which again increase the likelihood of activity.
Walking and biking also lessen the likelihood of car crashes, which reduce chronic disease rates and traffic-related injuries. There are also benefits to others too, as using your car less increases air quality and noise pollution.
If you live in Eau Claire's Riverfront Terrace, 503 Broadway in Menomonie or the rising Riverfront Park development in Chippewa Falls, you also have access to the arts at the Pablo Center at the Confluence, Mabel Tainter and the Heyde Center for the Arts.
Access to the arts is about much more than a lovely evening.
For example, research has shown causation between listening to music and myriad positive health outcomes, from reduced stress and lessened anxiety to even improved memory.
Attending a cultural event, where you're in the company of your neighbors, also produces similar positive health outcomes.
People increasingly are factoring these outcomes into their residency decisions, making integrated housing ever more popular.
For example, the occupancy rate at Eau Claire's Riverfront Terrace, which abuts walking and biking paths, Phoenix Park, and downtown, is 100 percent. Want to live there? Take a number. And the occupancy rate at Menomonie's 503 Broadway, adjacent to Lake Menomin, downtown Menomonie, and the university, is 90 percent occupied.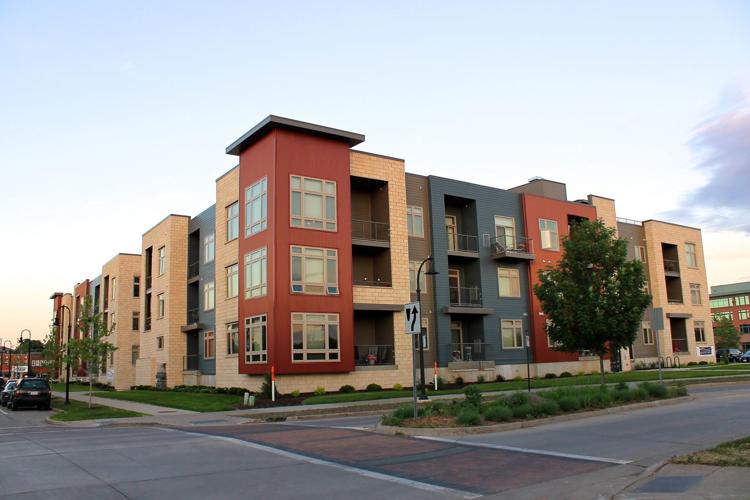 Riverfront Terrace apartments
The Riverfront Terrace apartments have 100 percent occupancy because you can stroll across Riverfront Terrace Street for your farmers market goodies, saunter through the park on Thursday evenings for the Sounds Like Summer Concert Series less than a block away, or simply sit at the confluence of the Eau Claire and Chippewa rivers and watch the world slide by.
Speaking of confluence, there's the Pablo Center at the Confluence and many bars and restaurants are all minutes away, without driving and worrying about parking.
Ryan Erickson, ARM, Leasing Specialist at Commonweal Development Corp., said, "Residents love the walkability and proximity to bike trails, as well as the apartments' amenities."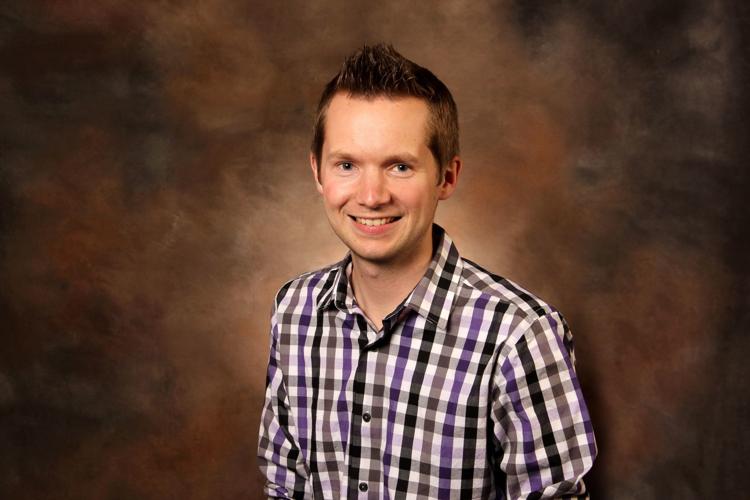 Those amenities include granite counters, a washer and dryer in the units, a fitness center on site, barbecue grills, a rooftop terrace and underground parking. Monthly costs range from $725 to $3,500 and the apartment options are studios, one-bedroom, two-bedroom and the penthouse.
However, the most persuasive amenities are right outside Riverfront Terrace apartments, perks that can't be equaled in suburban neighborhoods, such as bike and walking paths going in four directions feet away.
"Owen Park is not too far away, with music events like Blues in Owen Park. UW-Eau Claire is close, there are shops and library is nearby, and events like the International Fall Festival and RCU Rock the Riverfront, etc."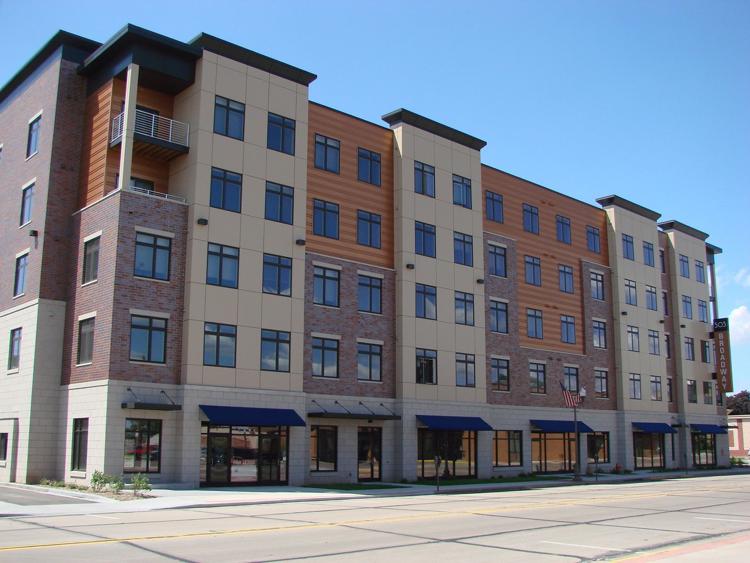 You have free articles remaining.
503 Broadway
Menomonie has its own Commonweal Development Corp. apartment complex, named 503 Broadway.
Like Riverfront Terrace, it was developed to offer proximity to arts, entertainment and greenspaces. It's a block from Lake Menomin, a short walk from Menomonie Dog Park, and close to Menomonie Public Library and Lakeside Park.
Erickson said, "It's location in downtown Menomonie means walkability to numerous restaurants, shops, etc., There's also proximity to UW-Stout and all its learning and cultural activities, proximity to a bike trail, and the Mabel Tainter Center for the Arts."
503 Broadway is near at the head of the 14.5-mile Red Cedar State Trail, a former railway line that shadows the Red Cedar River and connects to the Chippewa River State Trail. It's a sweet, green stretch of exercise, for it's largely shaded and cooled by the river. Or you can just chill at home.
Apartments range from one-bedroom apartments to four bedrooms and costs range from $850 per month to $2,000 per month.
All units offer granite counters and an in-unit washer and dryer. Furnished options are also available. All-in-all, it's a pretty persuasive package.
"The community has been great to work with on this project and we feel like they have embraced it. Residents love the location, the finishes and the walkability."

Riverfront Park in Chippewa Falls
In the movie, "Field of Dreams," a disembodied voice whispers, "If you build it, he will come." The "it" to be built is a beautiful, green ballfield, but for city administrators who want to provoke development, the "it" is often a green park.
In Chippewa Falls, that new park will be Riverfront Park, both a welcoming, verdant gateway into Chippewa Falls' downtown and a way to maximize tumbling Duncan Creek and the glimmering Chippewa River.
Chippewa Falls' Mayor Hoffman Gregory S. Hoffman said, "The developers are waiting for us to complete the park. Then they feel they might build off of it."
However, not all are waiting.
"Behind the Shoe Factory Apartments are some older buildings with apartments already being rehabbed."
Of course, there are growing pains.
"There is limited land, but right across the street are some possibilities. A lot of it is in the talking stages."
Once built, Riverfront Park will have prairie, wetland and lawn, as well as an amphitheater for arts and entertainment. There will even be a skating pond beside the river. Of course, there will be pathways and with the Heyde Center a block away and downtown at its doorstep, adjacent residents will even be able to walk to the zoo and Leinie Lodge. Black bears and brew on a fiery fall afternoon can't be beat.
All that was old is new again
As millennials and retiring boomers and those in-between look to downtowns to deliver a range of entertainment, exercise and cultural options, those who lived a hundred years ago would look at this "new" development and likely say, "Been there, done that."
A century ago, many Americans lived without lawns and three-car garages stuffed with mechanical toys. Instead, they relied on parks and walking and nearby entertainment options.
Truly, with the rise of integrated housing, all that is old is new again.