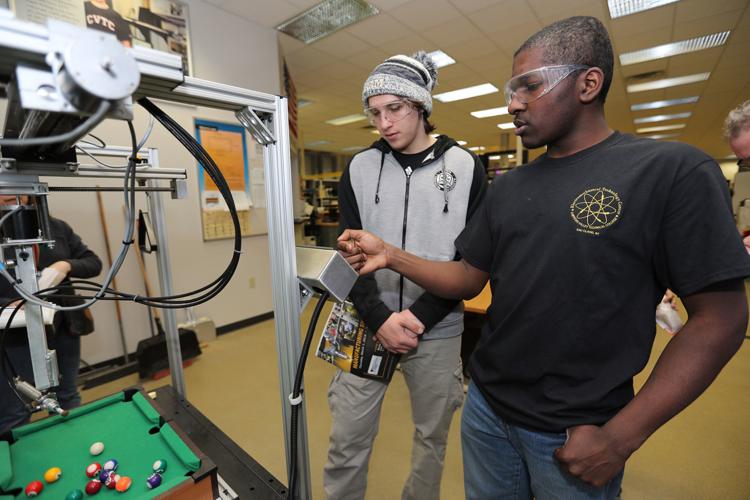 Industrial automation isn't like buying a toaster, when you take it out of the box, plug it in, and you're good to toast. Rather, automation requires an interplay between staff and machinery to keep the staff safe and the robotics up and running and achieving its potential.
Workers have to be trained to operate safely in the automation environment while other workers have to hired to maintain and repair the new robotic systems. All of this costs time and money and before any of these dollars or hours are spent, money must be massed for the upfront procurement of automation machinery.
If a new piece of automation machinery is part of a production line, its output must be synced with the rest of the line. As Valley manufacturers incorporate more automation, CVTC is also in sync, refining and upgrading its automation training program.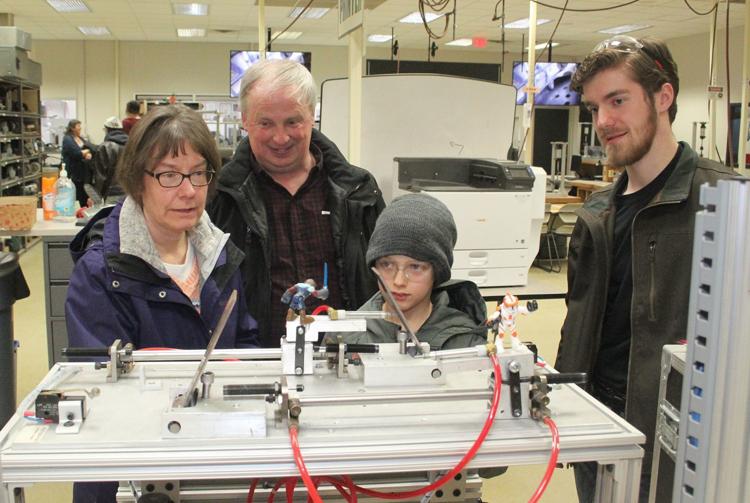 CVTC's Automation Engineering Department
CVTC's Automation Engineering Department, a two-year associate degree program, has been in existence since the early 1980s, when it was known as the Electromechanical Technology Program.
Jon Brutlag, Program Director and Instructor for the Automation Engineering Department at CVTC, said, "We traditionally served to fill the needs of regional manufacturers for maintenance technicians, where they'd work on automated manufacturing equipment, process control systems like making cheese or butter or baked beans or puddings, any type of a process system that manufacturers food or products."
That automated manufacturing equipment might place product in boxes and containers.
"The machinery also worked on some of the more physical processes like stamping, forming, making paper, automobile parts, and plastic parts."
CVTC has longstanding relationships with area manufacturers, graduating its automation engineering students with the skillsets needed immediately locally.
"We work with the larger manufacturers like Nestle, 3M, and Con-Agra, which make puddings and gels. We also deal with large medical manufacturing programs like glass manufacturing."
The curriculum is perpetually fine-tuned by the interface between CVTC and the manufacturers.
"We have an advisory committee, which is people from industry who are connected to the program. We'll have maintenance managers, HR folks, and people who actually do the job we're training our students to do. We meet twice a year. It's 20 individuals representing about that many companies."
The advisory committee looks at more than current needs. It tries to foresee coming needs.
"We get together and look at the health of the program, the number entering, the number graduating, the wages, and then we also look at the emerging trends. We always ask, 'What can we do better?'"
CVTC aspires to be as nimble as the Valley's manufacturers.
"If there are new robots being used, we might increase the training on robots."
As area manufacturers must budget for robotics procurement, so must CVTC.
"As more vision systems are employed on the ends of robot arms, so we train for that. We adjust the curriculum and budget accordingly, so we can buy the robots and vision systems and send someone for training. We document the need from industry based upon the feedback we get from the advisory committee."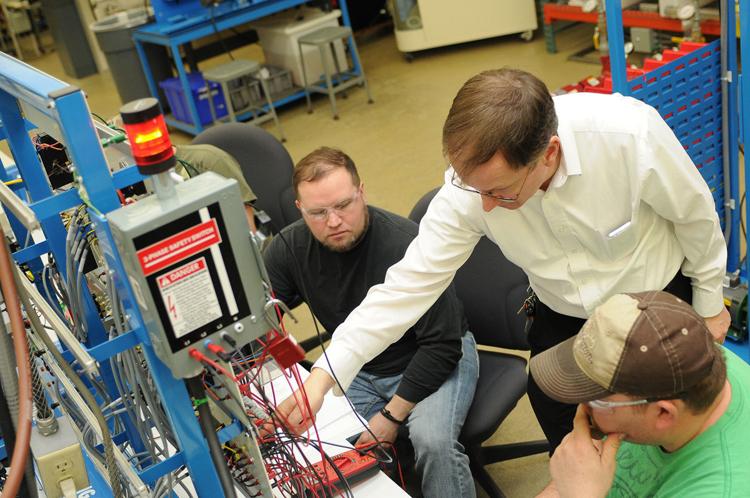 Data challenge
As robots become more and more sophisticated, capable of acquiring data that can make the manufacturing process more efficient, the owners and operators of robotics must become more sophisticated and efficient too, for a robot can acquire more data than can be easily processed.
"What's over the horizon is dealing with the data that is being generated by our devices. Let's say for example we had a robot installed in 1985 that took an item from point A to point B and now a new robot will have sensors inside that collect data, such as what is the temperature of the joints in the robotic arm and the weight on the end of that arm and the gripping pressure. There is a tremendous amount of data that we can collect that will let us determine if the process is running efficiently. We can collect more data than we know what to do with."
Simply deciding what data is germane and what isn't can be profoundly challenging.
"We don't necessarily know what data is pertinent to our processes and other manufacturing processes. We have to sift through the data to determine what's applicable and what's key. We need the capability to store all that we're gathering too."
This data might generate a new staffing need, as the robots become ever more sophisticated and gather ever more data.
"We'll need people to collect it and analyze it and pose the questions that we don't even know we'll need today."
"AI is coming too. It's similar to the data dilemma. Where do you apply it? What can it be most efficient with, given the cost of it?"
Then there is the transfer of learning from one machine to another.
"We have a related concept that is machine learning, where the machine is learning as it's doing. It can then take that information and share it with other machines and replicate that tweaked process. If you have a batch of raw material that's different than the last batch, you work with the machine to figure out how to best handle the differences and that machine shares those adaptations with other machines."
Faculty learning
Machine learning is just one challenge. Faculty learning is another. CVTC spares little expense to keep its faculty up-to-date with automation upgrades.
"We work with various manufacturers from the training standpoint. We travel to where the machines are made."
Going to the source, wherever it is, optimizes instruction.
"We really collaborate globally. We have machines that are made all over the world, so I've visited the world headquarters of a large control systems manufacturers called Siemens. I've also visited Festo in Germany. They manufacture pneumatic valves."
The visits are a collaborative venture.
"We visited Festo, a German multinational industrial control and automation company based in Esslingen am Neckar, Germany, in conjunction with Ashley Furniture, the United States' largest furniture manufacturer. People from UW-Stout were also with us. We went in partnership and looked at educational models and manufacturing facilities."
Student visits and upgrades
It isn't just the faculty going into factories.
"We make it a goal to get every student who comes into the program out into the manufacturing environment so they can see what they'll be doing when they graduate. In their first semester, we want them spending time with ten to twelve manufacturers so they can see what they'll be doing and narrow where they'll want to work.
Once they graduate, that doesn't mean they're gone for good.
"We recently had a graduate from the 1990 timeframe who took our Programmable Logic Controller certificate program, who returned to look at all the changes that have been made in these devices to upgrade their skillset."
Sometimes the students return to stay.
"One of my biggest joy in terms of returning students is to have them return as faculty. When they come back, they know a lot a lot more than I know."
It's not that the faculty aren't doing all they can to stay abreast of new technology.
"We read the journals, do webinars, attend seminars, and just try things, such as getting new equipment to see what it does."
The graduates
CVTC's Automation Engineering program keeps placing its graduates into the Valley's manufacturers.
"The people who like to investigate and tinker are drawn to this program, the people who like to challenge both their minds and their hands, the people who aren't happy just looking at a shining toaster. They want to take it apart and see how it works, the people who don't want to throw away a lawnmower. They want to take it apart, see how it works, and fix it."
Robbin Webb is one of those people. She graduated about half a dozen years ago from CVTC and works at Global Finishing Solutions in Osseo as an Electrical Control Designer Number II. Global Finishing Solutions is both the manufacturer of automation systems and the user of automation systems.
Webb said, "We are manufacturers of painting booths. We have anywhere from a single painting booth to a system of painting booths. We automate the painting process. You might start in a prep booth and move into a painting booth. It's all automated."
Webb is part of the teams that designs the automation.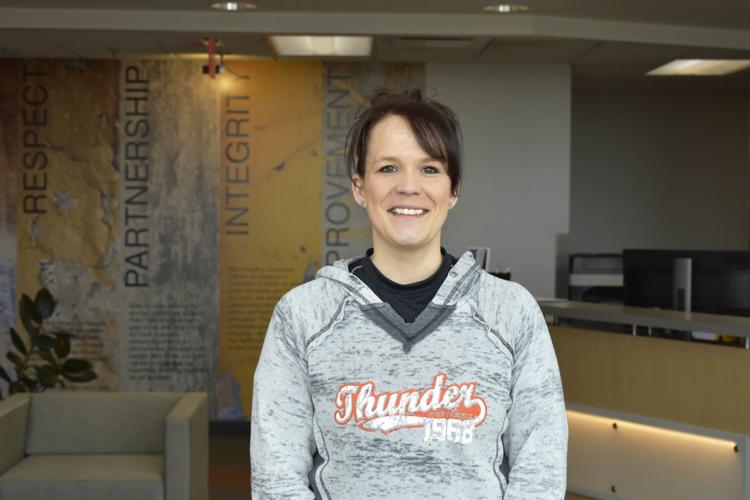 "We manufacture the structure of the paint booth and design and build the control panel too. I design the controls."
And the Global Finishing Solutions uses automation to make the parts to manufacture more automation machinery.
"We have automated machines that make our automated machinery. You input the part that you need and then automation makes it."
It's a big time time-saver.
"It excels in making products faster. You can make something at the push of a button rather than manually.
And Webb still plugs into CVTC and visits manufacturers, just the CVTC faculty.
"We do training at Osseo or they'll send us elsewhere. It tends to be in state. We both go to CVTC and learn from the companies that make our machines."
The work is challenging, which is exactly why Webb enjoys it.
"I learn something new every day. It's challenging because you have to work on designing controls, stop and help customer service, and then go help on the shop floor. You don't just sit at a desk, but I like being on the move. The day goes by fast."
The day whooshing by makes completing all tasks problematic.
"It isn't easy trying to get everything done in a timely manner and pleasing the downstream customer, providing them with proper information to do their job correctly."
Whatever the challenges, Webb wouldn't change her career choice.
"The automation world is fantastic. I would suggest it to anyone to get into it. We have quite a few people here who graduated from CVTC. We keep getting bigger."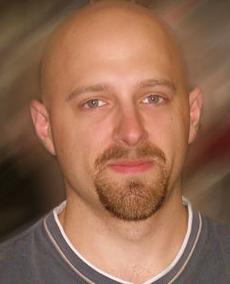 Travis King, who also graduated from CVTC, is an Electrical Design Supervisor at Global Finishing Solutions.
"King said, CVTC did a good job of introducing and exposing me to different skill sets that relate to the automation field. What prepared me more than anything was the hands-on experience that I was able to gain throughout the course, like lab projects that simulated real applications, along with troubleshooting, wiring, and hardware mock-ups."
Like Webb, he challenges inherent in automation.
"I enjoy the variety and constant progression. Every day brings something different and sometimes a new challenge. It's a field that evolves aggressively, so there is always something new to learn."
He chose his career because he foresaw ever greater applications of automation.
"I went for the vast amount of opportunities within the work force that the electrical mechanical degree prepared me for. Individuals with the automation engineering degree have skill sets that are highly sought after."
The business news you need
With a weekly newsletter looking back at local history.