All entrepreneurs have challenges, of course, but when you're a woman developing a career in a profession populated by mostly men, your challenges are considerable.
That's the case for Linda Machmeier, a general contractor for 20 years and the owner and founder of Signature Homes.
There are other women who are general contractors in the Chippewa Valley, but they're one half of husband and wife teams. Machmeier's business is her own and she operates out of both Eau Claire and Chippewa Falls.
The builder's back story
Prior to general contracting, Machmeier was a teacher and also did property management, but even as a kid, designing and building tugged at her.
"As a kid, I was fascinated with the stories of the Boxcar Children, who were always creating something new out of everyday discarded objects," she said.
As an adult, when Machmeier had the opportunity to build, she grabbed some tools, albeit in an amateur capacity. Then, showing aptitude, she was given the opportunity to go pro.
"My work experience began as on-the-job sweat equity," she said. "I was planning and working with other contractors to build and remodel homes for my family. I was offered a job by C. Bugher Construction, owned by Dave and Carolyn Bugher, during the process of them building a home for my family."
Machmeier simply couldn't not build.
"I often joke that I had to take a job in that field as there were no self-help groups for my compulsive need to create new homes."
However, there was a gap between her inner builder and how people on the outside perceived her … and perceive her still.
"I think initially perceptions that a women's role in construction might be that of a supporting or auxiliary role — for example a designer or cabinet planner," she said. "Still, today, when attending the International Builders Show with my husband Matt, booth attendants will approach him and not me."
Machmeier, like many entrepreneurs, countered the assumptions with grit, sweat and tenacity.
"Getting to know subcontractors and showing interest in understanding their part of the project helped them see that my approach to this industry was that of a serious businessperson."
Machmeier's desire to learn hasn't abated.
"I say, 'I learn something new every day.' By constantly learning, I bring a strong knowledge base to any project so that I can be a strong leader of my team. Knowing your trade and respecting the work of others garners respect from them."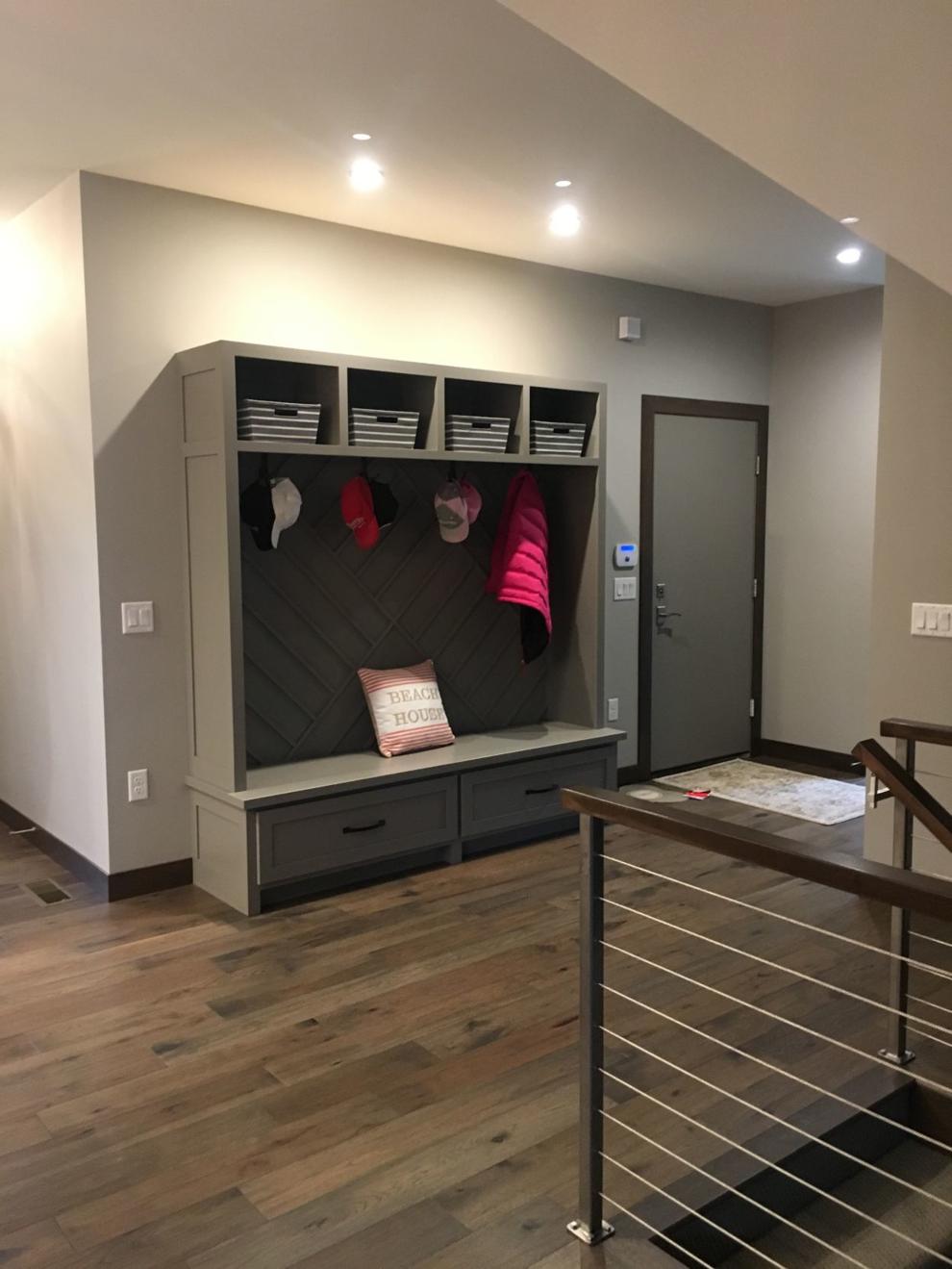 The Valley's building concierge
All entrepreneurs seek to differentiate themselves from the competition.
Machmeier does this by approaching general contracting as if she were a concierge — the hotel professional whose business is knowing everything and everyone in a town.
Machmeier emulates a concierge because building or remodeling a home is an amalgam of hundreds of decisions. By the time the buyers have made their 51st or 103rd decision, their focus is depleted and their decision-making might be willy-nilly, just to get it done. Machmeier makes a point of being there, whenever needed, for decision after decision, making her 20 years of expertise available to clients.
"For many it's a first-time experience, so I offer assistance in selections of materials, space planning, design and vision for the whole package and engage with them so they understand the process. I attend most planning meetings and provide support through all of the decision making."
There are an ever-expanding number of options, which is both good and bad, for it can be fun to choose and customize, but overwhelming too.
"There are endless products and materials available to use in customizing a home," Machmeier said. "Refrigerators that have cameras so that you can see what's inside remotely, appliances that 'talk' to one another, heated floors and towel bars, TVs in mirrors, doorbells that see, and much more. The list is endless. A big part of my job is helping sort out those options with clients."
Machmeier approaches homebuilding or renovation as a collaborative venture.
"We work as a team toward the goal of their new home or space — moving beyond just the 'plan it/build it as fast as you can' approach," she said. "This type of collaboration results in awesome homes that are custom fit for the families I build them for. I help my clients edit their choices, giving them sound advice and guidance on options in a positive way."
Machmeier doesn't just want her clients to move into a tailored home. She also wants them to enjoy the process.
"I want to ensure that the entire experience of a home build or remodel project is rewarding for clients who entrust Signature Homes with that task."
However, some clients don't want to be part of every decision — and Machmeier is more than fine with that.
"My favorite projects are those in which clients are very interested in giving me freedom in design and planning of their project. When a client opens up their mind, it's fun to create something very unique for them."
This is when the concierge contractor gets to flex her creative muscles.
"I recently designed and am waiting to see a custom-forged metal 8-foot-tall light fixture with Chihuly type glass blown from upcycled beer bottles for a client who is in the beer distributorship industry. Pretty cool!"
And Machmeier taps the talents of other creative people.
"I have a conference office at Artisan Forge Studios, a collaborative space where artists create and design," she said. "Whenever possible, I love bringing their skills to incorporate uniquely crafted metals, woods, and fabrics into my projects."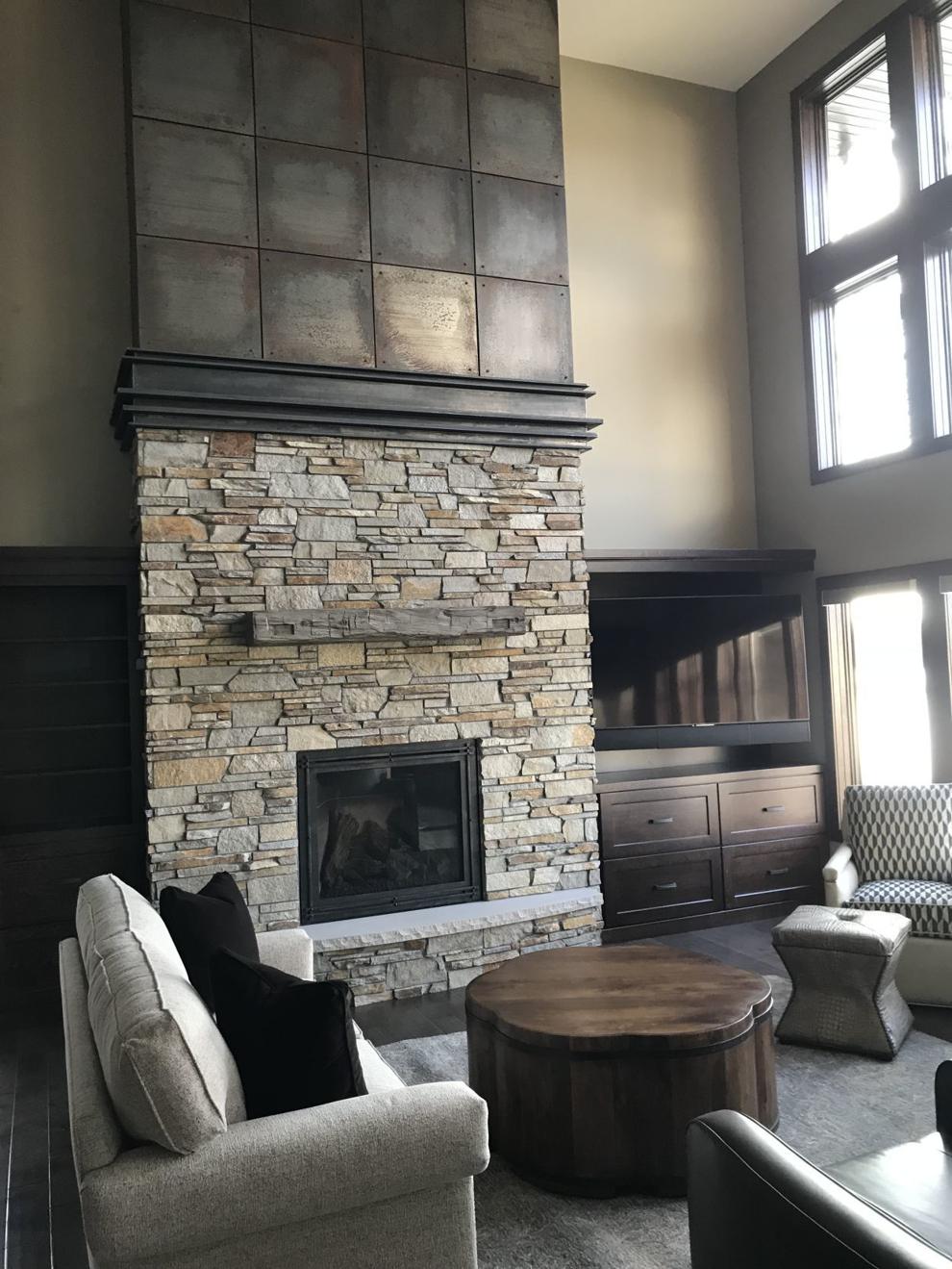 The seasoning of the concierge contractor
Year after year and decade after decade, the concierge contractor continues to learn.
"Entering my third decade of building, I am the strongest builder I have ever been. My design sense is strong and focused, and I have the reference point of many successful projects over the years to rely on."
Machmeier has also made the contacts that allow her to call upon a bevy of talented subcontractors.
"We have so many talented craftsmen and women in the Chippewa Valley!" she said. "Most importantly, I have learned, that in the end, it's always the people you choose to surround yourself with that counts most. Working collaboratively with hardworking, competent, creative, honest, and positive people is the cornerstone of success."
To succeed, Machmeier has adapted over the years, for general contracting today is a very different deal than it was 20 years ago.
"Technology is such a pivotal part of what I do every day. Cell phones are used to text and share information and photos with clients and subcontractors alike. I would be hard pressed to do my job at the level I do daily without my cell phone."
Of course, Machmeier also uses her cell phone and other cyber-technology to research.
"Readily available information about products, installation, ideas are at our fingertips on the Internet. I built a home for clients who were living in the state of New York during the build. The wife never stepped foot in the home until the day her family moved in."
One of the Internet tools that Machmeier uses is Houzz.
"One of my favorite tools Houzz offers is their immense photo gallery," she said. "I can create idea books using Houzz images and share them with clients to convey design concepts, product ideas, and more for their home. A picture is worth a thousand words sometimes."
Machmeier also uses Houzz for general feedback on homes she's built and remodeled.
"Houzz also allows me to track response to images, understanding better how my designs connect with people around the world."
And Machmeier discovered how enticing Houzz can be.
"Last summer, a family crossing the U.S. on a vacation planned their route so that they could see, in person, a home we had built," she said. "My wonderful clients living in that home graciously gave the unannounced visitors a full tour. I find that amazing."
As useful as technology is, it can also skew expectations.
"I feel that in business in general people want more and want it faster than ever before. I also credit some of the TV house renovation shows with creating unrealistic timeline and budget expectations," Machmeier said.
There's also the challenge of fewer people working in the trades.
"A current change in the world of trades is that that our population of workers is aging and retiring."
Thus, Machmeier urges folks to step up and into a career that is tangible, where you make something solid and satisfying.
"We need lots more young men and women to pursue this work. I firmly believe that someone who can work with their hands to fix, build, and repair has huge opportunity for a great career and wage-earning prospects."
The deeply satisfied customers
Machmeier hasn't just left a trail of gleaming kitchens, towering fireplaces and picture-perfect homes in the Valley. She's also left a trail of deeply satisfied customers.
Two are Scott and MaryLou Cameron.
MaryLou said, "My husband, Scott, and I are Milwaukee natives. Over the last 15 years or so, Linda has been our go-to builder. She has helped us with many projects which include building a deck, renovating bathrooms and kitchen and now finally we are building a home with her."
That home will be Machmeier's Parade of Homes home, and the Camerons learned over the years to go with Machmeier, again and again.
"Why wouldn't we have Linda be our builder?" MaryLou said. "She's a very reliable builder with a ton of talent. She is organized, prompt, meticulous, detail-oriented and a very good listener. She understands the importance of maintaining a budget and directs work to meet budget."
The Camerons also like how Machmeier works with subcontractors.
"She is thoughtful of not only her clients concerns, but also looks out for the good of the team of construction workers."
And Machmeier makes certain that deadlines are met and work is done right.
"She manages deadlines very well and prompts action when needed by both us and the craftsmen," MaryLou said. "She also stands behind the work done and if satisfaction is not attained, she will be the one to make things right. She simply is a quality builder with great skill, reputation, and personality."
Kris Javurek of Eau Claire concurs with the Camerons.
"The first project that I worked with Linda from Signature Homes was the remodeling of our kitchen," Javurek said. "We replaced my counter tops, appliances, kitchen fan, and kitchen backsplash. Everything was so timely completed with an under-budget cost."
The kitchen remodel led to a much bigger project.
"Our family cabin was involved in a neighborhood gas explosion, which destroyed or damaged several other cabins as well. I called Linda the same day and she responded with 'I'm in to help you in whatever way I can.' From that day on, we never felt alone."
The deadline was met, as were all expectations.
"It's exactly what we wanted. There is honestly nothing that we would change on our family lake home, which Linda worked with us on a day by day basis until completion," Javurek said.
Machmeier tapped her seasoned team to rebuild Javurek's lost home.
"The subs that were used to complete our lake home were hired thru Linda and everyone was so professional and completed their segment of the job to the very best of our expectations."
Another deeply satisfied customer is Mark Gilberts of Sand Creek, who had a beautiful but tricky piece of property, once owned by his parents on the Red Cedar River.
Gilberts said, "The property is on a peninsula with the Red Cedar River on one side and the Sand Creek on the other. Sand Creek empties into the Red Cedar at the southern point of the property. Building near water in Wisconsin is a big DNR and Dunn County zoning issue."
There were also three buildings already there, all built in the 1920s: a two-story, four-bedroom house, a small, unattached garage, and a Clover Farm store that also had the local post office located in the back.
"My parents owned the grocery store for 35 years and then sold it and the post office remained. My dad was a part time photographer and had a studio."
The DNR was quite precise about the sites of the old buildings and the site of Gilberts' new home, as the new house had to be built within the footprint of the three, old buildings and not a foot closer. Further complicating the build was the fact that Gilberts was working at the Great Lakes Naval Base in Chicago throughout the build.
"Linda reassured me that she had built homes before for clients that were out of the area and it had worked well," Gilberts said. "Our weekly or biweekly phone conversations, email correspondence and multiple trips north from Chicago worked well for both of us. Linda would send me monthly timelines of scheduled contractors and placed a seven-month projection of April ground-breaking through November move in time frame. She held to that schedule from day one and insured the various contractors met her deadlines."
Gilberts knows all about deadlines.
"As a former Navy man, I know she runs a 'tight ship' with her contractors, but they totally respect her tenacity and attention to detail."
Two of those details are a fireplace and stained-glass window.
"Linda personally designed my great room fireplace. The 20-foot design incorporates stone and steel plates that look absolutely beautiful," Gilberts said. "Linda also had the creative vision to place my 160-year old, family heirloom, 9-foot tall, stained-glass window with back lit LED lights on the steps going upstairs."
Machmeier's creative touch is poignant for Gilbert.
"I lost my wife to breast cancer 10 years prior, so my new chapter in life was going to be written with Linda's help and creative guidance, a beautiful piece of heaven my two grown children and families intend to keep in the family," he said. "I will be forever grateful."
Gilberts' words are music to Machmeier's ears.
Machmeier said, "The most gratifying for me is to hear from clients how much they love their new house or space we created together. That is the absolute best."