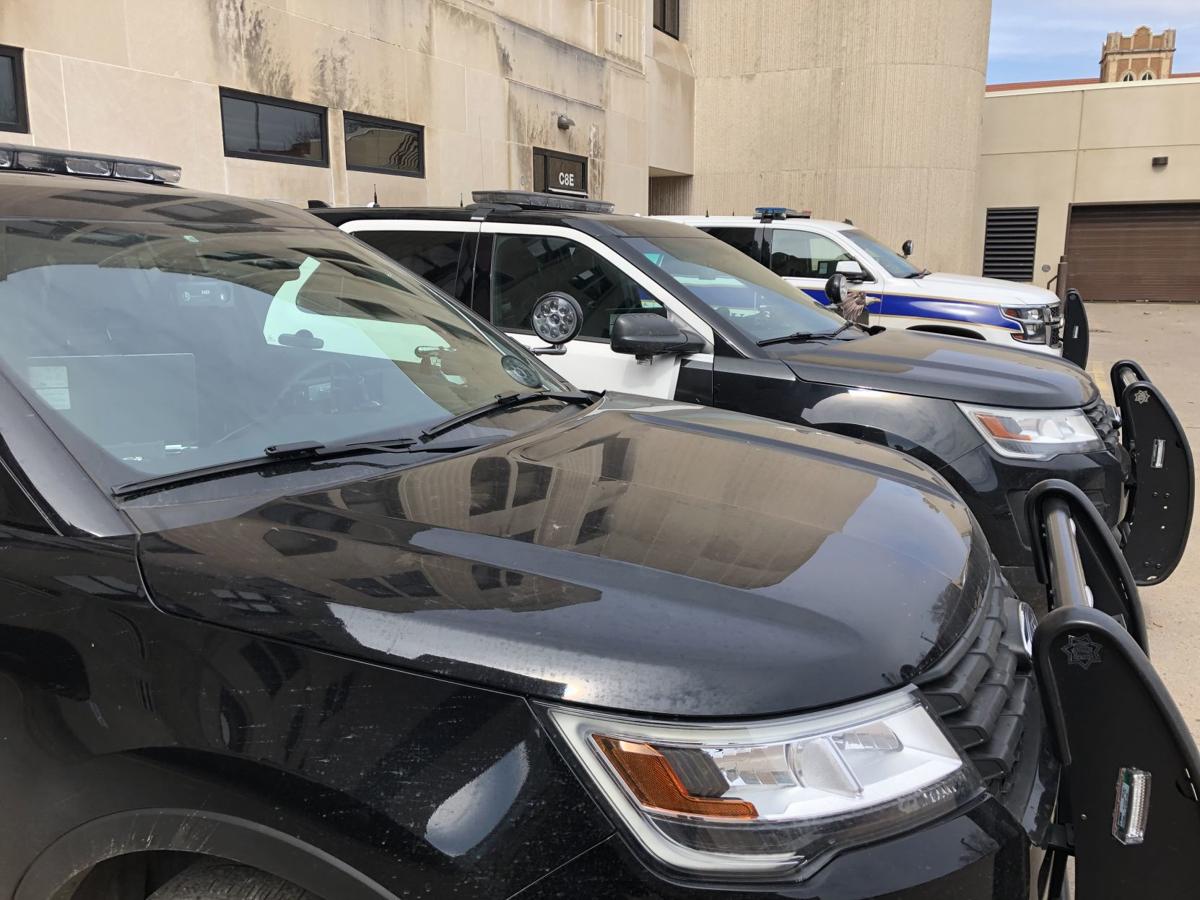 In the Chippewa Valley, businesses and their workers are seeing new training opportunities to meet changing safety challenges and requirements.
Both public and private organizations are stepping up to help fill the gaps.
Locally, a nonprofit is working to help spread disaster preparedness.
Disaster Ready Chippewa Valley, Inc., is a nonprofit organization who's board of directors is formed by representatives of REALTORS Association of Northwestern Wisconsin, the Eau Claire County Government, the University of Wisconsin-Eau Claire and others, with the motto "if Chippewa Valley businesses are prepared for a disaster, then our communities are better prepared."
Tyler Esh, Eau Claire County Emergency Management Coordinator and a member of the DRCV board, said they hold seminars twice a year to help businesses consider and prepare for a number of potential incidents, from workplace violence to infrastructure needs.
Their planned May 8 spring seminar at UW-Eau Claire will be covering everything from hazardous materials, HazMat preparedness and facility planning.
Esh said increasingly though, if they are approached by businesses regarding training or planning, it is about active shooter training.
"That's really the biggest concern," Esh said.
For the most part, Esh said, they encourage businesses to get in contact with law enforcement or emergency personnel to go over more specific plans and training for their business.
That interest is growing both in the Chippewa Valley and around the country as plans to deal with active shooters inside become as commonplace as fire and tornado drills, requiring new sorts of training.
While schools and churches can dominate headlines with shooting incidents, FBI data shows they more frequently occur at businesses.
A FBI study of active shooter incidents from 2000 to 2013 recorded 160 incidents where an individual actively engaged in killing or attempting to kill people in a confined and populated area.
That does not include gang- or drug-related incidents, or any incident where a gun is simply fired.
Of those, just under 50 percent occurred in businesses. Schools of all types, including universities, accounted for about another quarter.
At that time, they found an average of 11.4 a year occurred, and it was increasing over time.
Ted Hayes, senior risk manager at M3 Insurance, has been teaching active shooter training and giving talks on the subject for over 30 years and works with businesses, school districts and municipalities to develop safety programs and risk management strategies
Hayes said that while the trainings and the shooting incidents themselves have been getting more attention now due to an increase in the level of violence seen, but shootings themselves have been happening for quite a while.
"They often went unreported," Hayes said.
Hayes will be doing an active shooter training in Altoona for businesses in the morning May 2 at the River Prairie Center, with registration available at the site from 8 a.m. to 8:30 a.m.
They will be covering what to do in the critical moments of an attack on a business, including response and lockdown procedures, visual weapons screenings, room specific security controls and more.
Hayes said he has gotten a requests from businesses and groups to come after employees asked their human resources departments or employers for the training.
He advocated it not only as a work related training but also as a way to give yourself the right tools and responses to be safer in any similar situation regardless of the setting.
"If you are involved you want to be prepared," Hayes said.
A more recent FBI study of 2016 and 2017 found that in 2017, there were 30 active shooting incidents throughout the nation and 138 were killed in the shootings, the first time a death toll has risen above 90 for a single year.
The FBI concluded that "the enhanced threat posed by active shooters and the swiftness with which active shooter incidents unfold support the importance of preparation by law enforcement officers and citizens alike."
As the trainings become more and more standard procedure, Hayes said the important thing is to maintain a plan. After his training businesses are provided with action scripts to continue to work with their employees and provide refreshers.
Some of those things are as simple as making sure people in the building act rather than wait to react after they confirm what is happening and that they practice their lockdown procedures.
"We teach life saving tips," Hayes said.