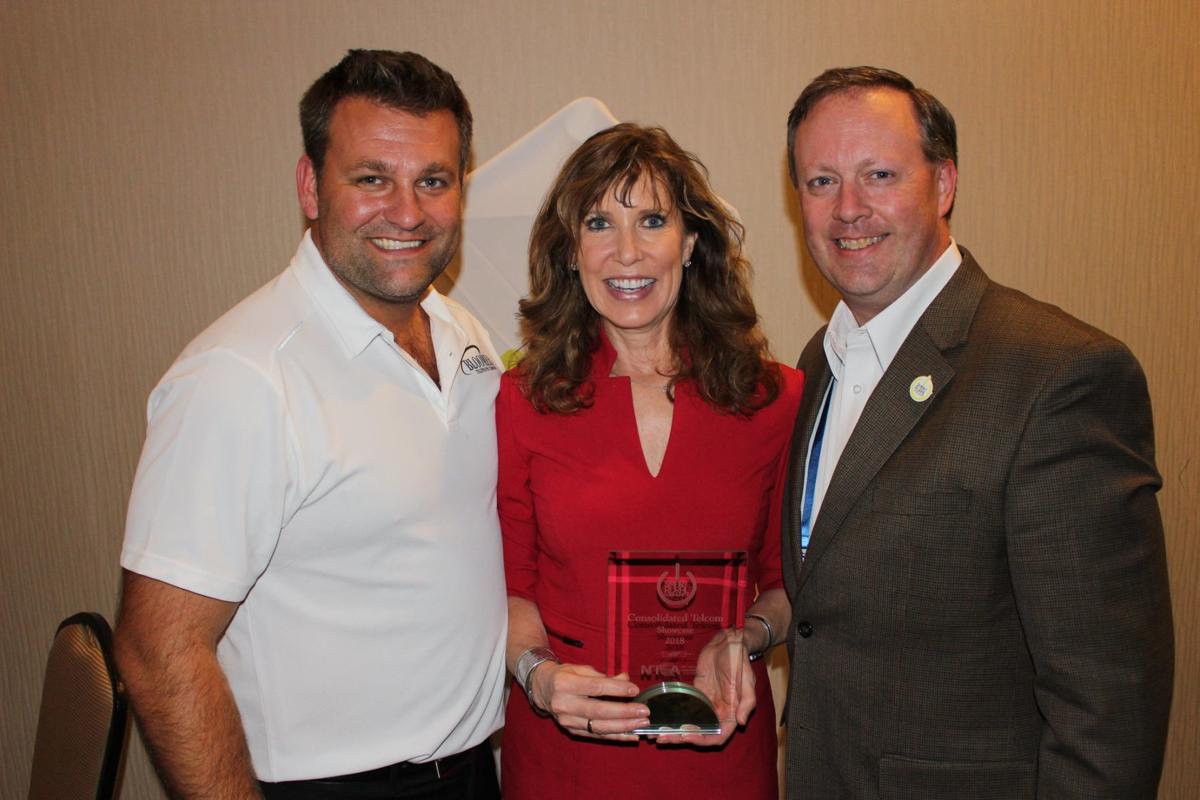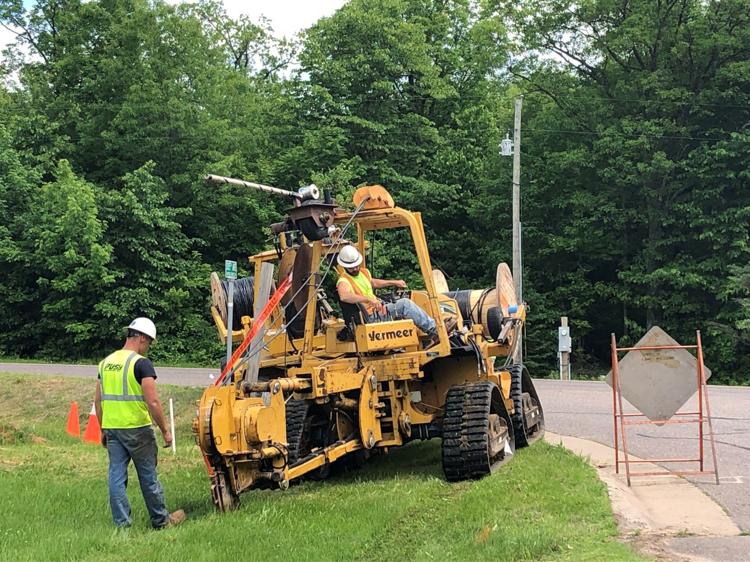 Less than a hundred years ago, millions of Americans pumped water by hand and read and cooked under kerosene lamps. Broad rural electrification was cost prohibitive, but that began to end with the Rural Electrification Act of 1936. For many farm families, "the night the lights came on" became part of family lore.
Something similar is happening in western Wisconsin, as those with limited or even no internet access are being connected to the rest of the world through a 100% fiber optic network. This goes far beyond simply being able to stream Netflix's popular "Stranger Things" series. It can mean students can develop their internet research skills or that rural residents are now eligible for telecommuting positions.
Reaching the most rural of western Wisconsin's residents can be problematic. Those outliers are often called the "last mile," and that's where bandwidth gets squeezed. Think of a communications network as a tree. The outliers are the ends of the thinnest twigs and they're both numerous and expensive to reach. Their phone service can be simply a twisted pair of wires, a technology that's been in place for more than a century and was never built to carry the cyberload of data in "Stranger Things," or even the data that makes up your Facebook feed.
Luckily for rural Wisconsinites, two entities are doing something that echoes what FDR did with the Rural Electrification Act of 1936.
Ntera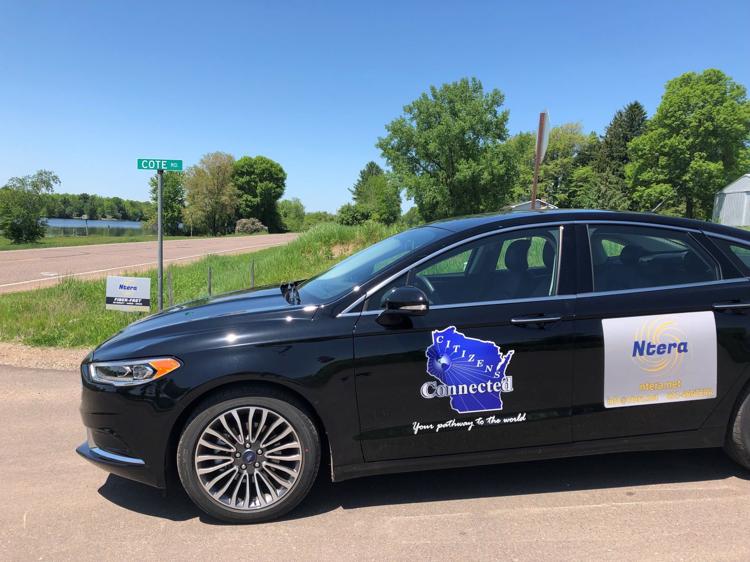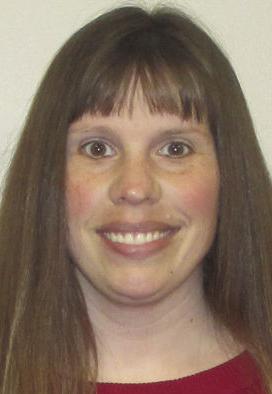 When you have a big, big challenge, providing high speed Internet to those at the ends of the dustiest roads, it's about more than simply crossing rivers. There's affordability.
Jill Petska, Citizens Connected, Marketing Specialist, said, "How do you minimize the cost per customer since the density in the rural markets are low, but the cost of equipment and construction remains the same? Also how do you maintain costs so that you can provide comparable service at a comparable price to the large populated areas?"
One way to squeeze maximum value out of a consumer's dollar is to partner, which is why Citizens Connected and Chippewa Valley Electric Cooperative (CVEC) joined assets to create Ntera.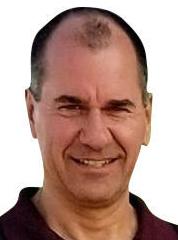 Russ Falkenberg, CVEC, Director of IT & Member Services, said, "Ntera's mission is to provide homes and businesses with leading-edge internet, video, and voice services through a 100% fiber optic network. Ntera's goal is to bring fiber-fast broadband services to underserved areas throughout the Chippewa Valley."
Citizens Connected and CVEC
Citizens Connected and CVEC are longstanding entities in the Chippewa Valley region. Citizens Connected was incorporated and created on Dec. 22, 1952, when the New Auburn Telephone Company, Dovre Telephone Company, Chetek Farmers Telephone Company, and Canton Farmers Telephone Company combined. CVEC was established in 1936 to provide reliable and economically priced electricity to rural areas. It maintains approximately 1,300 miles of line and 9 substations with 22 full-time employees.
Citizens Connected's services are available in over 3,200 homes and businesses, while CVEC services about 7600 homes and businesses. Citizens Connected covers parts of Barron, Chippewa, and Rusk Counties and CVEC serves much of Chippewa County and also small parts of Rusk, Taylor, Barron, and Dunn Counties. Citizens Connected offers internet, video, and voice services as well as computer sales and services, monitoring services, and business IT services, while CVEC delivers electricity and Med-A-Lert.
In 2017, the two joined to form Ntera, an LLC, but Citizens Connected had an earlier, successful, solitary foray into laying fiber cable.
Petska said: "In 2004, with a new 70-home development project requiring us to build new facilities, Citizens Connected decided it was the perfect opportunity to begin future-proofing our network by burying Fiber-to-the-Home."
It wasn't just a local innovation. It was a nationwide novelty.
"In doing so, we became one of the first companies in the nation to field trial Calix's Fiber-to-the-Home equipment."
It turbocharged cyber-connectivity.
"In 2011, Citizens Connected completed major Fiber-to-the-Home construction making every home and business in our network eligible to received Fiber-Fast Internet over our 100% Fiber-Fast Network backbone."
The achievement didn't go unnoticed.
"In 2016, Citizens Connected received national recognition as a Gig Certified Provider and a Smart Rural Community Award recipient for bringing advanced Information Technology Solutions to rural America."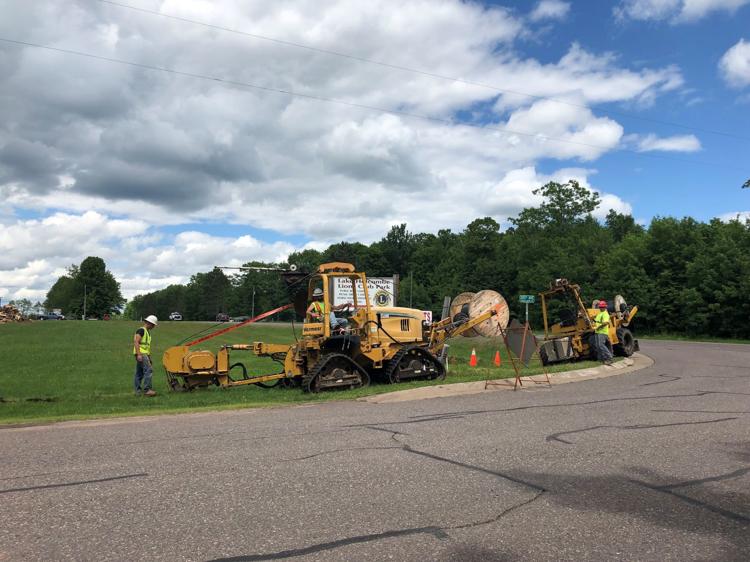 Obstacles
Ntera springboarded off of the Fiber-Fast Network. The difference is profound.
Petska said, "Some of the bigger entities Citizens Connected serves include sand plants, banks, schools, and healthcare telecommuters."
However, you don't always get from here to way over there without surmounting some obstacles.
Falkenberg said, "From a construction perspective, some of the lake and river crossings have been a challenge to say the least."
And Falkenberg is already looking into the future.
"How do we best serve the customers with the services that they will need today and into the future?"
But Falkenberg and CVEC are well-versed in challenges ... and serving remote areas.
"It is a formidable challenge to provide low cost, reliable electric power to its members who reside and work in sparsely populated farming areas and the heavily wooded lake sections."
Difference maker
However, meeting the challenge is a difference maker.
Karen Smith, vice president at Security Bank, said, "Because of Citizens Connected's broadband network, Security Bank's New Auburn location has thrived, becoming a No.1-rated bank and from a branch to the main office. Citizens is able to give us fast, reliable technology support, which is imperative in our ever-changing world. We have come to rely on their services which has been a key factor in helping us grow. With the fiber-fast internet, we are able to provide the latest and greatest service to our customers that they can get at any larger financial institution."
The fiber network affects the Valley, from entertainment to the internet of things.
Petska said, "The internet has become a necessity in everyday lives. With all of the advanced technology and 'Internet of Things,' it is estimated that by 2020 there will be over 50 billion devices connected. Incredibly fast download times are needed to play online games with real-time video content and 3D responsiveness, improve video conferencing with Skype, Facetime, or other services, stream Netflix, Hulu, Amazon Prime, online TV shows and movies seamlessly, have multiple users simultaneously using smartphones, TVs, computers, tablets, and gaming systems to their fullest potential, doing business reporting that is required over the internet, online business sales and marketing, and telecommuting to work."
The telecommuters, students, patients and homeowners
Telecommuting can mean high-paying jobs for area residents.
Petska said, "The number of telework customers in our service area has increased substantially over the last few years. One of our telecommuting customers has a cabin in our service area, but is a radiologist for a hospital in the metropolitan area. With our services and bandwidth, the hospital is able to send him X-rays and he is able to video conference with other doctors to discuss the results all the while enjoying the cabin life."
Internet speeds even affect farmers.
"One of the area farms have robotics to do the milking which relies on the internet."
And it affects farmer's daughters.
"These farmers are the parents of college students who also rely on the internet to get their paperwork to their professors when they are due. Their daughter does college from home online and often needs to go elsewhere to do her work because of the poor internet connection."
The Valley can lose its young people without sufficient internet speed.
"In rural America, when kids go away to college, they tend to not come back because there are not jobs in their areas of study. Our fiber network provides a solution to that problem as they can now have the best of both worlds by working from home."
Increasingly, good health is internet dependent.
"Our services have allowed customers with medical issues to connect with their health care providers. On a regular basis, one of our customers that has a cardiac device and is able to download information from his device and send it to his physician. From over 45 miles away, the physician is able to determine if he needs to be seen or if his medication needs to be adjusted."
It's not just heart patients.
"Several families require reliable internet access due to monitoring health issues. One family experiences frustrations when trying to download their son's insulin pump because the site often times out. Another person isn't able to stay overnight at his cabin because he has a CPAP machine that needs to be monitored through the Internet."
High speed Internet can even make or break a home sale.
"With the closest metropolitan area more than 100 miles away, our Fiber-Fast network and a dedicated connection is a selling point for homes in our area. Our fast internet speeds allow customers who are employed by companies throughout the country to work from the comfort of their own homes."
Taylor of Lake Holcombe
In the fall of 2017, Ntera began construction in the Holcombe area as it was identified as one of the many areas to have no internet access or limited access at best. However, the projected service area didn't quite reach Linda Taylor, falling six-tenths of a mile short.
Taylor said, "I've seen boonier places, but we're in the boonies. There are no grocery stores nearby."
Taylor's prior service had been satellite, which was pricey and could sharply vary from month to month, depending upon usage.
"I was afraid to do a Google search, fearing it would take me over my limit."
So, Taylor called Falkenberg at CVEC, again and again.
"I kept calling them and making the case that other parts of the lake weren't happy with their service and would be likely customers too."
Then Taylor hopped aboard her bike and knocked on her neighbors' doors, assaying interest in fiber optic access.
"I took my surveys to Russ. He was on the board for Ntera and he pled my case in front of them."
Taylor and Falkenberg had convinced Ntera.
"The squeaky wheel got the grease!"
Taylor enjoyed meeting all the professionals who strung cable to her house.
"Everyone at Ntera, from Russ to the guys on the crews who came out here to the gals in the office, were all wonderful. They were friendly knowledgeable, and efficient."
And now Taylor can use the internet all she wants.
A powerful partnership
Falkenberg said, "Ntera is truly a success story of two businesses, Cooperatives, coming together to serve their Members. Citizens Connected and Chippewa Valley Electric Cooperative's joint venture, Ntera, has seen successes beyond the original business projections. The partnership works because of the combined talent, experience, and cooperation of the parent organizations. Cost for construction, services, and staffing are shared wherever possible. For example, Ntera uses CVEC's crews for locating fiber when a member calls Digger's Hotline, and uses Citizen's Connected's billing system for invoicing. CVEC's data center will house one of Ntera's fiber nodes, saving Ntera the cost to build and maintain a building."
Achieved through private funding, the word is out of the efficacy of this partnership.
Petska said, "Every day we are getting requests to bring services to homes and businesses that do not have a reliable, quality connection."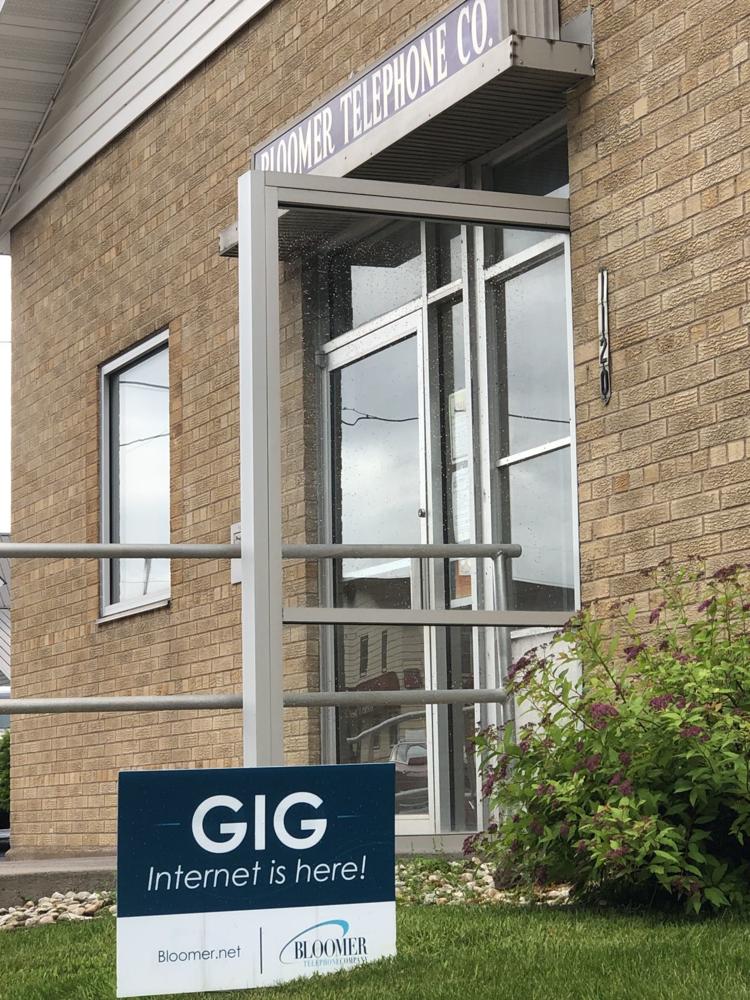 Bloomer Telephone Company
Ntera isn't the only Valley entity reaching out to last mile residences and businesses with fiber optics. Bloomer Telephone Company is also cyber-connecting the Valley to the world.
Bloomer Telephone Company is a locally owned, stockholder-held company incorporated in 1901 and headquarted in Bloomer. Residents of Bloomer pledged a modest amount for the time to invest in equipment and lines to start the company, in exchange for shares in the fledgling company.
Kent Klima, Vice President & General Manager, Bloomer Telephone Company, said, "Fast forward some 118 years later, the company continues to strive for technological excellence. Our Local Exchange Carrier (LEC) network is now complete with services being provided over Fiber Optics to the home."
Bloomer Telephone Company serves 2,390 access line customers with 1,950 broadband customers.
"In our expansion, we expect to provide service to 250-plus broadband customers, as soon as the fall of 2019."
However, Bloomer Telephone Company doesn't just provide upgraded cyber-service to homes.
"We have good working relationships with: Bloomer School District, AJ Manufacturing, Catalytic Combustion Corp., PMI, GVS Filtration, Charter Nex-Film, the City of Bloomer and many, many more of the businesses in Bloomer. While the businesses listed above represent the larger business customers we serve, we also take great pride in providing great products and services to large and small business customers, no matter the size or scale."
Broadband internet, video, and voice are the primary services, but Bloomer Telephone Company also offers managed WiFi service, VoIP phone systems and services, minor computer service and simple repairs, and more.
The challenges
Providing broadband internet, video, and voice isn't a one and done deal.
"Technical challenges are and always have been the speed of business and innovation. Analysis proves that customer demand for broadband speed doubles, roughly every 18 months. 'Future-proofing' is a term used in the industry and remains a top priority," Klima said. "Unfortunately, future-proofing has a relatively steep price to remain competitive."
If the small rural providers don't do it, there's no big company backup.
"The rural telecommunications industry, like rural power, was established when large corporations chose not to provide services to rural and small communities, due to sparse populations and high cost to provide services. Rural telecommunications are reliant on financial subsidies meant to level the playing field."
Bloomer Telephone Company has tapped those subsidies.
"Bloomer Telephone Company and other small telcos like us are fortunate to have been selected for funding provided through the state of Wisconsin by way of the Public Service Commission to provide broadband services to unserved/underserved rural markets," Klima said. "This is how Bloomer Telephone Company was able to expand our market to serve families outside of our LEC, but inside the Bloomer School District in 2019 and 2020. Roughly 250-plus customers."
Similar to "Field of Dreams," "If you build, he will come," for the rural telcos, it's, "If you subsidize it, they will build it."
"History has proven that when provided with state and federal grants, rural telco's have stepped up to the plate, providing new, upgraded and enhanced services to customers in our own markets and outside our markets," Klima said. "Expansion of services is very costly. Support for funds at the state and federal level is integral to our long-term success."
The financial challenge is as complex as the technological challenges.
"These funds continue to erode, making it harder and harder to continue to provide regulated services."
However, Bloomer Telephone Company has been nimble and innovative enough to have adapted for 118 years.
"Our short and long-term goal at Bloomer Telephone Company is to provide products and services commensurate with our customers' demands and expectations. As a privately held, stockholder owned company, we have a long history of innovation and modest profits. I hope to see this longstanding tradition continue!"
The payoff
A strong broadband connection can be a difference maker in the long-term viability of a rural community.
Klima said, "I recently read a statistic that a strong broadband connection can be the deciding factor on whether a family will settle in a certain town or area."
Without an influx of families, your tax base is reduced, diminishing non-cyber-infrastructure and homes that are cyber-connected sell for significantly more.
"Home values in areas that have a strong broadband connection are anywhere between 3 and 13% higher."
This is why companies like allow communities, businesses, and residences to cyber-compete, to make telecommuting possible, to cyber-bolster businesses, to connect doctors and their patients, and to give rural students a top-notch technological education.
"Companies similar to Bloomer Telephone Company and other independents and cooperatives are providing services to our customers that even most major cities cannot provide. This makes living in rural Wisconsin a viable solution for families looking for growth and viability outside of major metropolitan areas."
Chris Whitman is the Bloomer School District Technology and Network Administrator.
"Bloomer Telephone has been a great partner in ensuring we have cost effective, high speed connections between our buildings," Whitman said. "Having a high speed fiber service has enabled us to consolidate services and ensure our data is secured. They provide responsive local service whenever we have needs or questions. We work with them closely to plan data and telecommunication upgrade projects. We also work with them to provide a distance learning connection, enabling our students to take classes through a number of other institutions. Finally they support our analog phone systems as needed."
The business news you need
With a weekly newsletter looking back at local history.