There's an old song with the line: "And how ya gonna keep 'em down on the farm after they've seen Paris?"
The Chippewa Valley faces a similar problem: How does it keep its graduates in the Valley after they've seen Chicago and the Twin Cities? Moving to big cities is a nationwide trend. In 1790, 95% of Americans lived in rural areas. In California today, the converse is now true, with 95% of Californians living in urban areas.
Wisconsin is more rural than California, with a tad more than 70% of its population living in urban areas, but Wisconsin's urbanization is still trending steadily upward. Between 2010 and 2015, Wisconsin's population increased by 84,000 in that five-year span due to big cities growing, but the populations of 40 of the 72 counties decreased. Most of the lost rural population were millennials.
Losing millennials has severe consequences for small towns and rural areas. If those millennials raise their kids in distant cities, the schools they attended as children are more likely to be lost to consolidation and schools are central to a town's identity and appeal. Thus, lose your school and you're likely to lose evermore young folks.
Plus, the taxpayers in a school district paid a considerable sum to educate each local grad. Losing a graduate means losing that investment, as well as losing a future taxpayer. There's also a brain drain and rural communities lose the young, healthy bodies needed to do the essential challenges, from volunteer firefighting to snowplowing to caregiving to entrepreneurship to filling job vacancies, of which there are more than 700 currently in just Menomonie. Momentum West and the area's chambers of commerce recognize the problem and are innovating ways to keep area grads in the Valley.
UWIN
One of those ways to keep grads contributing the Valley-acquired skills to the Valley is UWIN. Momentum West is the primary sponsor, but local UW Schools, the county economic development corporations, and the area's chambers also enable it. UWIN establishes internships for college students at local businesses.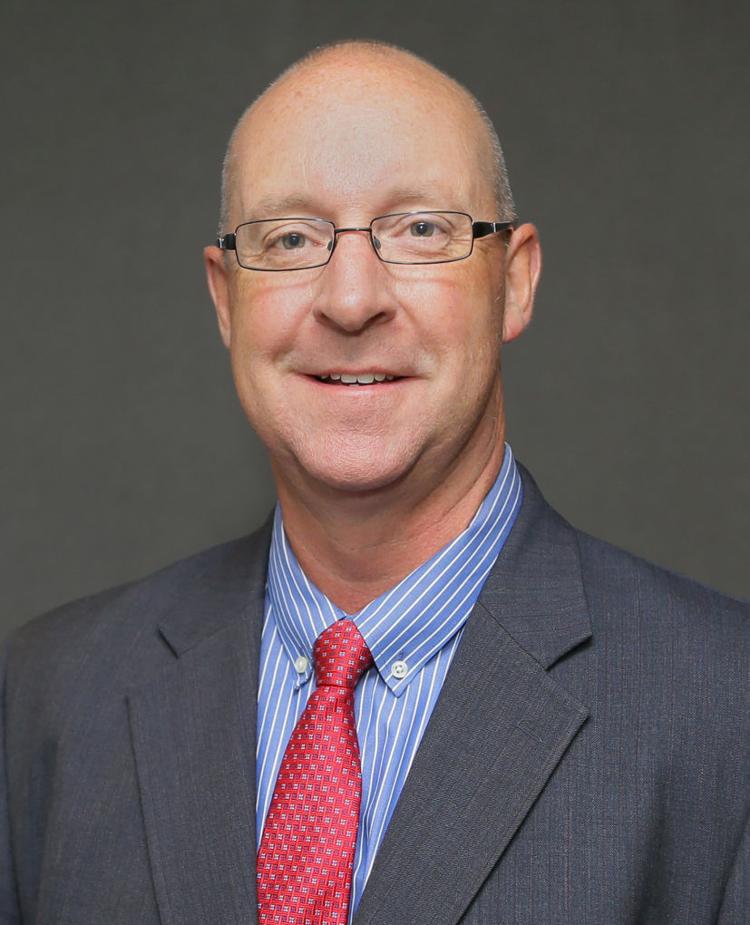 Steve Jahn, Executive Director of Momentum West, said: "The idea was conceived over coffee with Brian Bartz, career services director at UW-Stout, Eric Turner from the Dunn County EDC, and myself. We were discussing the percentage of interns placed in the region versus outside the region. I asked Brian if they were open to looking at options to increase the number placed locally."
Of course, keeping local grads in the area after graduation means you win, we win, and the Valley wins.
"Word worked its way to UW-River Falls and UW-Eau Claire and soon what was going to be a pilot with UW-Stout turned onto a full-fledged three UW System School effort, along with Momentum West and the help of our economic development partners in the region," Jahn said. "WEDC found out about the initiative as well and soon was acting in an advisory capacity."
UWIN sought to expedite and broaden internships for businesses of all sizes via the Internet.
"Our goal is to eliminate the hurdles that exist in leveraging internships, especially for small and medium sized rural businesses and industry. By creating a simple web portal where they can simultaneously apply via filling out a brief questionnaire and hitting 'submit,' there is now an easy and fast way to begin the process of recruiting an intern and possibly a future full-time employee."
It's also an efficient way to attract talent in a tight job market.
"It's another recruitment tool during a time when recruiting is very challenging." UWIN launched at the end of last October and employers are using the website, as Momentum West, the three UW-System schools, partner EDC's in the ten-county region, multiple chambers, the workforce development board, and other groups spread the word about UWIN.
"We are a small organization with limited capacity for marketing and outreach, so we rely on this type of collaboration to get the work out," Jahn said.
There's a deep well of talent for area businesses to tap.
"With over 40,000 students enrolled in higher education in the region, we've got plenty of students to fill internships," Jahn said. "The program is another of many efforts that collectively will assist in our being aggressive in talent development and retention."
UWIN doesn't just seek to tap homegrown talent, but also talent who came to the Valley for training.
"It will help us leverage the students from our region as well as outside our region who are educated by the higher education institutions in the region," Jahn said. "Wisconsin has been an exporter of talent, and this will help us reverse that by keep more of these students here after graduation."
And UWIN is serving as a template to end Wisconsin's exporting of talent.
"Shortly after launching the program, CVTC approached us to develop this type of effort with them as well," Jahn said. "Their program, called TechStart, will be launched soon, and has grown to include WITC (Wisconsin Indianhead Technical College) and Momentum's equivalent to the north, Visions Northwest, to cover up to 17 counties. Partnerships can move an idea forward and we all win."
The coffee klatchers
UWIN was promptly launched and is serving as a template for similar programs because of the power of partnership.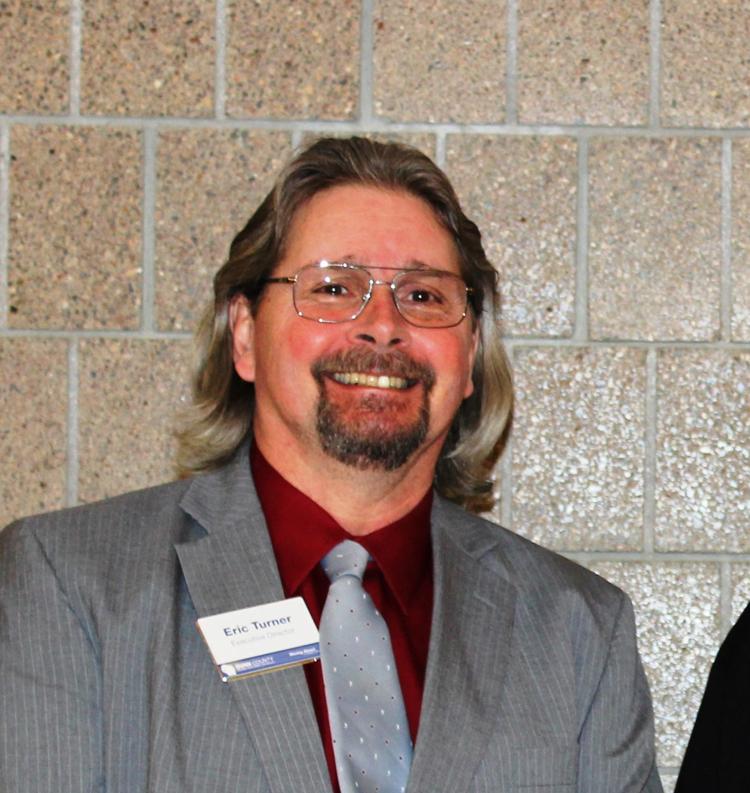 Eric Turner, Executive Director of Dunn County Economic Development Corporation, one of the trio at the seminal coffee klatch, said, "The program started as a UW-Stout initiative spearheaded by their career Services director. This counterparts at UW-Eau Claire and UW-River Falls heard of the project and wanted to collaborate on its development. Working together, these consummate professionals established the program in an incredibly short time frame. It was almost as if the program got a life of its own. UWIN will pay dividends to companies along the I-94 corridor."
Of course, challenges remain.
"There is a twofold challenge," Turner said. "The easier of the two is getting the word out to students about the program. The more difficult is educating business and industry what a modern internship/co-op experience is and how it has unlimited potential for them to find and custom develop their future workforce, all easily arranged by a simple application that is on the Momentum West website. In the end, UWIN will have endless, positive ramifications for the Northwestern Wisconsin area's economy."
Bryan Barts, Director Career Services at UW-Stout, was also there when UWIN was conceived over coffee. Barts agrees that there's a communication challenge.
"UWIN's biggest ongoing challenge is getting the word out to more employers in our region, especially ones that don't recruit consistently."
Barts has found that once employers use UWIN, they win.
"I have been surprised by the impact it has on employer perspective and how they have embraced it," Barts said. "It creates less work on the recruiters and as a unified effort, it shows how we are working together to support them in this region of Wisconsin. UWIN provides an easy way to make connections between students and employers easy. If they are recruiting at all three schools, it is a way to get their positions to each of us easily."
The partnership extended
Following the coffee klatch, UW-Eau Claire and UW-River Falls were quick to extend and strengthen the UWIN partnership, giving Valley employers access to a much larger pool of talent.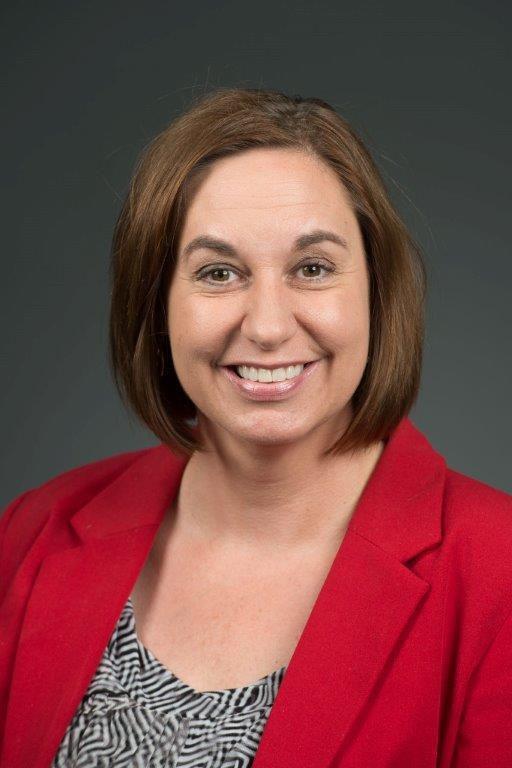 Staci Heidtke, Associate Director of Career Services, Advising, Retention and Career Center, UW-EC, said: "This project easily came together, due to the interest of all parties to make it successful."
Heidtke foresees a challenge beyond simply apprising Valley employers of UWIN.
"UWIN's biggest ongoing challenge is advancing the outcomes of the project by helping employers to create internships as a way to offer exposure of their company to current students," Heidtke said.
However, some are already addressing this challenge.
"A local employer recently worked with us to create a new internship position with their company," Heidtke said. "The employer thought outside of the box from their typical summer internships to collaborate with us."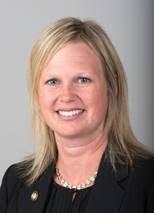 Melissa Wilson, Director, Career Services, UW-River Falls, believes that internships will be more readily developed as employers with interns articulate their value added, something that's already started.
Wilson said, "All those involved are behind this initiative and helping to share the success stories and value surrounding internships. UWIN and the employers need to continue the conversation about the importance of internships and to encourage small to medium-sized companies to take on the challenge of developing and starting an internship program if they do not have one in place currently. UWIN is truly a collaborative effort."
Talking is winning the way for UWIN.
"The success we have found is in the conversation," Wilson said. "The Ellsworth Chamber of Commerce connected with the UWRF Career Services office and requested we speak on the UWIN initiative to their members at a business lunch. This provided excellent exposure on UWIN and internships in general that without this initiative, would not have occurred."
Chippewa Falls Chamber of Commerce
The Ellsworth Chamber of Commerce isn't the only chamber connecting area schools and area businesses. One of the efforts by Chippewa Falls Area Chamber of Commerce is Schools2Skills.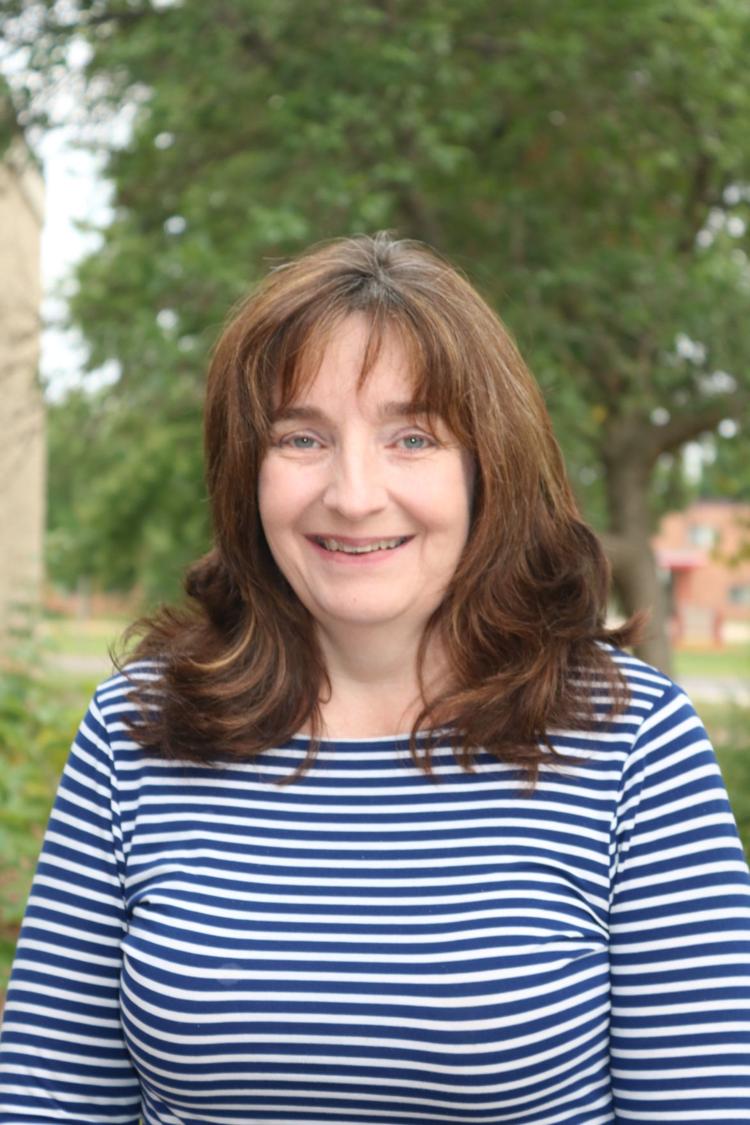 Michelle Farrow, the Workforce Development Coordinator at Chippewa Falls Chamber of Commerce, said, "Schools2Skills is a chance for students to learn about careers that exist in Chippewa Falls," Farrow said. "They get a glimpse behind the corporate walls to see all the amazing things that happen here. They see fire trucks from W.S. Darley that are headed overseas or watch circuit boards being manufactured at TTM Technologies. They can brainstorm marketing campaigns for in-store displays at Great Northern or learn how to take someone's blood pressure reading at Dove Healthcare."
By exciting area students about local opportunities, Schools2Skills motivates students to consider career paths and the education required to fill those positions. The program began with manufacturing tours, but now includes healthcare, engineering, automotive, and construction tours.
Farrow said, "Last school year about 150 students went on tours. This school year, the number is more than 210."
New in 2019 is a marketing tour at Mason Companies and Great Northern Corp.
Menomonie Chamber of Commerce
Instead of taking students to the area's businesses, the Menomonie Chamber of Commerce gathers businesses for the students at its Junior Chamber Career Fair, which was held for the first time this year on April 10 for three hours at the Menomonie High School Fieldhouse.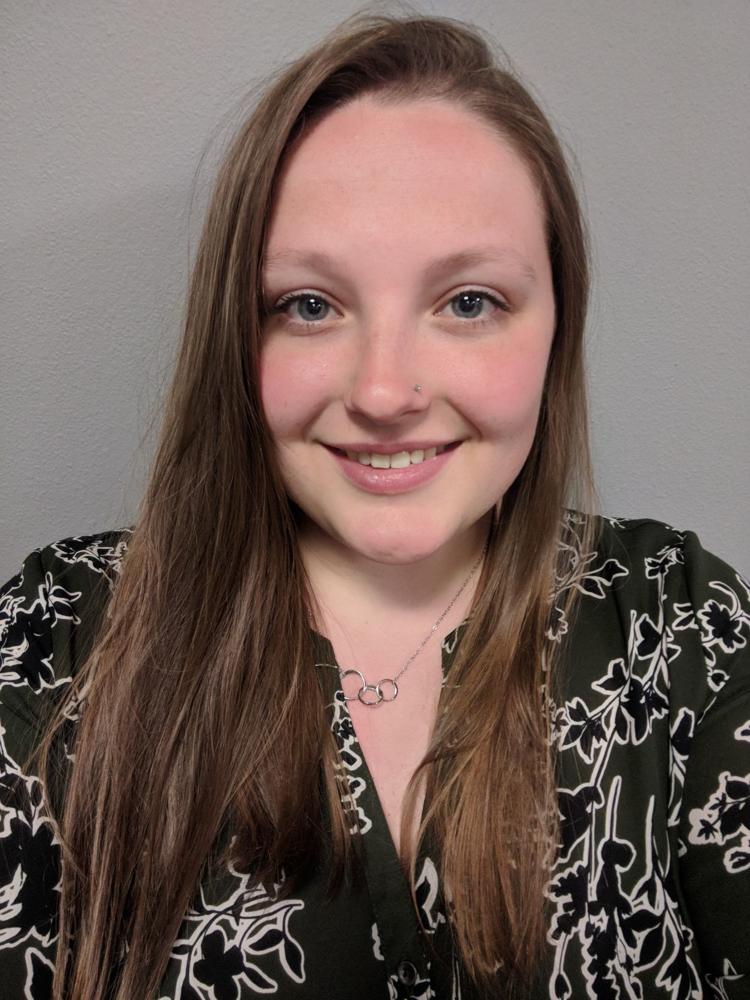 McKenzie Stansbury, Programs & Events, Menomonie Chamber of Commerce, said, "We have over 400 chamber members and when we spoke to them last, there are over 700 open jobs in greater Menomonie."
"Five high schools participated and they decided which students they'd send. About 30 different businesses that have signed up, from manufacturing to healthcare to electric to construction to restaurants and grocery stores."
One of those schools is Elk Mound High School and Hugh Goodrich is a guidance counselor there.
Goodrich said: "We've had our own career fair in the past at our high school. We're excited about the change in format because it will give the students more bang for the buck, the opportunity to talk face to face with more employers, to connect to organizations appropriate to their chosen career path. We want kids to start thinking about what happens after high school and this will do that and that makes me happy."
Menomonie High School, Colfax High School, Boyceville High School, and Glenwood City High School also participated.
Stansbury said, "The schools invited any students who are eligible to enter workforce and some younger who could use the knowledge for future classes."
And what do the employers want from the fair?
"They want to recruit a workforce, increase awareness, and connect with schools and students."
CVTC and UW-Stout were also there, so that attending students could connect the dots between skills area employers need and how to acquire those specific skills.
"Schools and Chamber members were excited for the opportunity. There are lots of ideas to grow this, so we are really excited to present this event."
Eau Claire Chamber of Commerce
The Eau Claire Chamber of Commerce, with the larger population it serves, prepares students for the transition to contributing adulthoods in myriad ways.
Scott Rogers, IOM and its Governmental Affairs and Workforce Director, said, "We do a lot to support local schools and, as part of the community, we especially work to help prepare young people for living and working in the community."
One way it prepares students is learning the fundamentals of managing money.
"We have the "Real Life Academy" twice a year for area high school students to learn about handling money and being responsible adults."
The Eau Claire Chamber also connects students and employers.
"Just this week, we worked with Delong Middle School as part of the Junior Achievement career exploration to take all 300-plus of their seventh graders to employer sites around Eau Claire. Each student visited two different employers, with 17 sites participating, representing a broad range of careers."
The Eau Claire Chamber also gives area students work experiences in area businesses.
"We also work with schools to encourage Youth Apprenticeships. which are the internship-like opportunities for students to gain experience in local businesses."
The Chamber even wants middle school students to consider their coming careers through, Inspire Connections, the online program that is part of their Career Cruising academic and career planning. Of course, the Chamber also interfaces with higher ed too.
"We also work with UWEC to promote student interaction with local businesses, as well as working on the public affairs side of things to ensure strong state support for their programs."
One of those efforts was the 25th Annual Chippewa Valley Rally, with many of the issues raised in Madison related to education.
"We are currently advocating for the new Science Building."
Multiplied power
In the end, there's no magic pill that keeps area grads in the Valley. However, there the multiplied power of these innovative programs that the Valley's Chambers, EDCs, and Momentum West are ramping up. The ancient Egyptians also knew about the efficacy of everyone pulling in the same direction, lugging 5,000-pound blocks of limestone up ramps in the Valley of the Kings with nothing but coordinated effort. So it goes in the Chippewa Valley too, as many hands meet and beat a considerable challenge.
"Schools2Skills is a chance for students to learn about careers that exist in Chippewa Falls. They get a glimpse behind the corporate walls to see all the amazing things that happen here." Michelle Farrow, Workforce Coordinator at Chippewa Falls Chamber of Commerce

"We are a small organization with limited capacity for marketing and outreach, so we rely on this type of collaboration to get the work out." Steve Jahn, executive director of Momentum West
The business news you need
With a weekly newsletter looking back at local history.