Perhaps when you were in middle or high school, you were more concerned about pimples than possible careers, but the world is much faster paced today, with aggregate human knowledge doubling every 13 months. IBM forecasts that the "internet of things" will soon double knowledge every 12 hours. Great change is already upon us with smartphones connecting us to our work, colleagues, and customers 24/7, the 40-hour work week is somewhere between a pleasant memory and a myth for many Americans.
A prudent middle schooler today might not have the luxury of pondering a particular pimple. Thus, it's never too early to build a network, lay the academic foundation for future study and a coming career, and hone a social skillset. Plus, the best way to know that you don't know is to connect with the professionals (and their companies) who might one day hire you. Luckily, students in grades 6-12 have a powerful tool, a springboard into potential careers.
Inspire Connections
That powerful tool is Inspire Connections, a collaborative effort of Momentum West, the Workforce Development Board, county economic development agencies, CESA 10, and local chambers of commerce. It connects local employers with teachers, students, and their parents. Just as a doctor is more likely to parent future doctors and an engineer is more likely to raise future engineers due to exposure and preparation, Inspire Connections presents possibilities to middle school students, disseminating local careers and preparing them through company profiles, online career-coaching, and Experiential Learning Activities. It's a local program, but was seeded at the state level.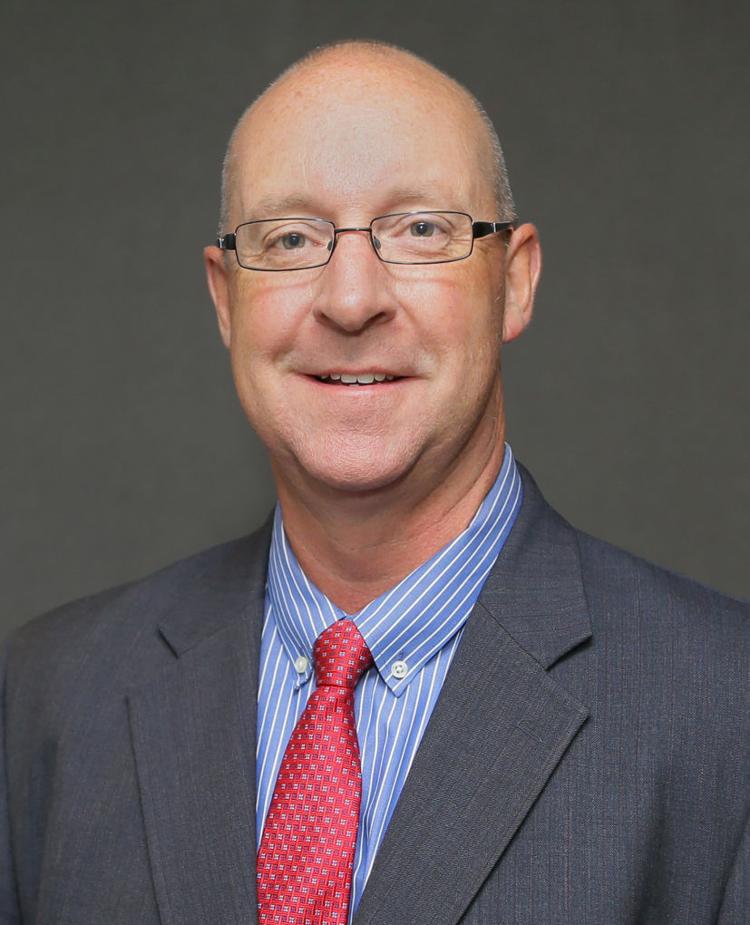 Steve Jahn, Executive Director of Momentum West, said: "Wisconsin's Department of Public Instruction (DPI) mandated that all middle and high school students participate in academic and career planning (ACP) beginning (in 2018-19)."
The DPI procured expertise.
"They secured a license with a software company called Career Cruising and offered this to all public school districts across the state," Jahn said. "All but a handful are using this statewide."
It's going to be released as Xello, an upgrade to Career Cruising and the software converts what interests kids into possible careers. The platform provides students an opportunity to explore their career interests and related companies, and then work with those companies to arrange career-based learning experiences.
"It allows students to input test results, interests, hobbies, etc., to develop a portfolio and identify potential careers that match their interests," Jahn said.
The software also connects kids to the local companies that offer those careers.
"The second part of this software is called Inspire, which allows businesses to develop profiles identifying what the business does, potential careers, job shadowing, internships, tours and other experiential learning opportunities," Jahn said. "They can place videos on their business profiles, provide career mentors to communicate with the students via a secure message board that let's them ask them questions about their organizations."
The program's local name is Inspire Connections.
"Momentum West, along with the other eight regional economic development agencies that collectively blanket the state, worked with WEDC to secure a license for each of the regions to launch Inspire," Jahn said. "In our region, we call it Inspire Connections."
Further work includes partnering with companies to populate the platform with company profiles.
"We are collaborating with the Dunn County, Chippewa County, and Eau Claire Area EDCs to onboard companies and develop their profiles. Presently, there are 275 business participating with existing profiles," Jahn said.
In short, Inspire Connections is excelling.
"This is the third most of any region in the state," Jahn said.
The participation rate of local business is due to this collective effort.
"The chambers, the workforce development board, CESA 10, and others are helping promote this program and help students and businesses connect in the hopes of keeping our talent local," Jahn said.
The mentors
Career mentorship within company participation is optional, but serves an important role in connecting with students.
"When Momentum West or one of the EDCs or Chambers meets either one-on-one with a business or with a group to present the program, the mentor program is outlined. The businesses then decide how involved they will be with the initiative," Jahn said.
Each business determines the magnitude of their involvement.
"They can develop a robust profile for their business, including internal mentors, or keep it simple and just have basic information presented in their profile and hence to the students," Jahn said. "This is up to them, but the bottom line is that developing a profile is key to not being invisible to the students, our future workforce."
Of course, all potential mentors are screened.
"First, they need to pass a background check."
Beyond that, they need only their own work experience to guide the coming workforce.
"They need to possess expertise in a career pathway and be able to answer any questions that come their way."
Resources are also available on inspirewisconsin.org to help a company build their profile, interact with students as a career mentor, or conduct their career-based learning experiences such as a classroom talk, a company tour, a job shadow, or an internship.
Challenges and success
For Inspire Connections to truly represent the region, it has to showcase the Chippewa Valley's myriad employers, which requires both expending the resources to showcase Inspire's possibilities and the employers in turn expending the resources to convey what they do and connect with tomorrow's workforce, from visits to worksites, school presentations, and mentoring.
"The biggest challenge was and is getting the word out and developing partners within the region to help recruit businesses," Jahn said.
Our school districts also face the challenge of finding the faculty and time in the day to integrate ACP (Academic and Career Planning) and Inspire into the curricula.
"The next challenge is within the schools, that being developing curriculum that includes both ACP and Inspire as well as an internal structure to monitor the messaging between students and mentors," Jahn said.
Another challenge is monitoring the messaging that will happen between mentors, businesses, and students.
"The messaging feature is being activated one school district at a time, based on their readiness to monitor the communication," Jahn said. "This will take some time to launch throughout the region as each school is being very thorough with rolling out their ACP curriculum. With that said, even without the messaging, this is an incredibly valuable tool for businesses to get information on future careers to students, educators, and parents."
Jahn is thrilled by the companies', schools', and students' participation.
"The biggest surprise was the number of students using the software — just about every student in the region," he said. "Also, there are as many businesses whose profiles are saved by students as there are students in the region. That's not to say that some students aren't saving multiple businesses of interest, especially those nearing graduation, but to have that many students saving that much information on business is awesome."
Chippewa County Economic Development Corporation
The purpose of Inspire Connections is to align with Chippewa County Economic Development Corporation's (CCEDC) longstanding mission.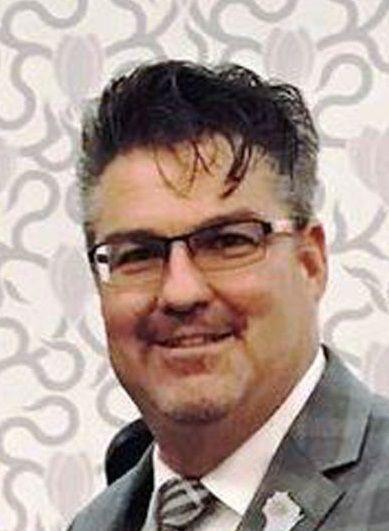 Charlie Walker, President/CEO of Chippewa County Economic Development Corporation, said,:"CCEDC has been around for 30 years and one of our missions is to establish a talent pipeline."
So, Inspire is another tool to achieve this aim.
"The Inspire platform is one of many tools we use to get these students interested in career opportunities in companies in Chippewa Valley," he said.
Students in grades 6-12 log into Career Crusing/Inspire Connections, based upon monthly metrics provided by Xello, the parent company.
"Research has shown that the sooner you engage kids in career thinking, the better off they're going to be, so we target the sixth-, seventh-, eighth graders," Walker said.
In Chippewa County, Inspire Connections targets all sectors, but places a special emphasis on onboarding manufacturing companies, based both on what manufacturing contributes to the local economy and their workforce needs.
"Inspire Connections allows students to look at manufacturing websites, to set up tours, and to be a one-stop shop for students with a range of interests in manufacturing careers, from mechanical engineers, to welders, to whatever," Walker said. "We placed a special emphasis on showcasing manufacturing. Yes, we do it across all career industries, but manufacturing is 20% of our GDP and they're the cluster having the labor crisis."
That "labor crisis" is due to misperception.
"Manufacturing has the biggest barrier to capturing students' interest because it's always been seen as dirty and dangerous," Walker said. "We're working hard to break down those myths. You can make a great career and living in this sector and we're conveying that to the kids."
CCEDC is also easing manufacturers and other businesses into the program.
"The CCEDC board of directors formed a committee that meets one on one with the businesses and trains them to register their companies on the Inspire platform," Walker said.
CCEDC also encourages Chippewa Valley companies to broaden their involvement.
"It's easy to link to a business website, but we want the businesses to understand the tool, the platform, and how its potential capabilities goes far beyond the website," Walker said. "You can connect to students and answer their questions and engage their interest personally. The company rep can respond to the students and grow the mentor relationship."
Inspire Connections truly requires both parties, students and businesses, to connect and stay connected.
Beryl Ouimette, Talent Encouragement and Project Lead at CCEDC, said: "The base challenge to the success of Inspire Connections is to get businesses to understand their role in the workforce pipeline. They have to step up, create a complete company profile, and then keep that profile current and engaged."
CCEDC has the companies' backs as well as being sensitive to the school district's challenges.
"Our committee is helping them register their company on Inspire Connections, build an appealing company profile, upload videos, and then specify the various opportunities that they're offering to students," Ouimette said. "It's a powerful tool, but it requires a commitment from the companies. When a business profile is complete, students can locate local careers and career-based learning experiences. This is because a complete business profile will come up on their searches via key words for industry, type of work, locale, the name of the company, career cluster, etc. Therefore, companies with a thoroughly completed profile will have many different ways to come up in searches."
The time commitment means an incremental launch.
"The schools have to be ready and the businesses have to be committed. It's a slow process because so much is involved," Ouimette said.
Walker said: "In Chippewa County, they are cautiously and slowly integrating this new platform. They're taking small steps. They see the potential, but the technology changes so fast that they're consuming it in small bites. I like this pace. It's thorough and methodical."
Fall Creek Middle School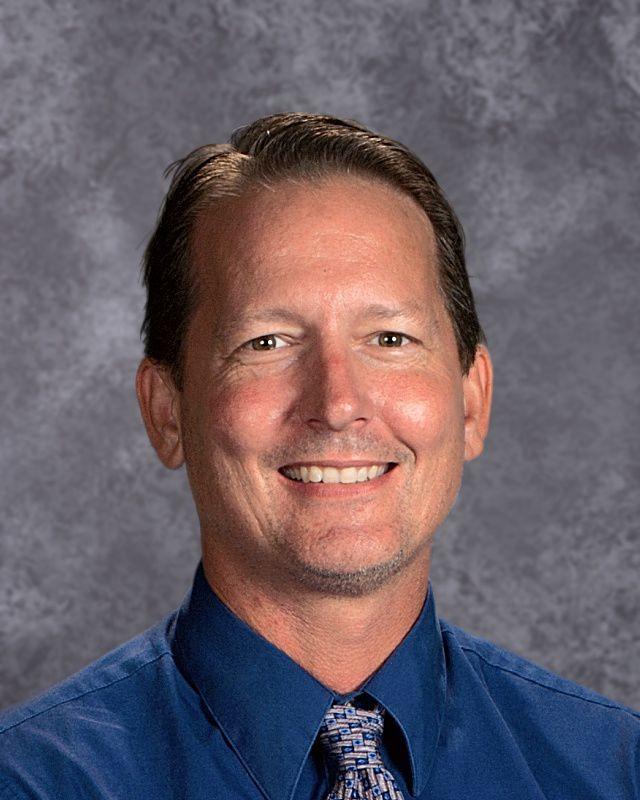 At Fall Creek Middle School, the adoption pace is as Walker described.
John Goodman, the Fall Creek 6-12 Assistant Principal, said: "We're just beginning. We're interested, but we have not rolled it out in a systematic way."
However, Goodman foresees Inspire Connections' considerable possibilities.
"It has the potential to connect to over 30,000 students in the Momentum West area," Goodman said. "We have always struggled linking conceptual knowledge with the workforce. Inspire Connections provides that link."
One challenge is convincing some teachers to rethink their roles.
"In education, we have teachers who are all about teaching," Goodman said. "Thus, breaking some of the misconceptions about the current employment opportunities is a challenge at times."
Goodman recognizes how much effort has gone into Inspire Connections, as well as how much can come from it.
"This was a great regional effort, and it needs a champion to continue the push. It is the right thing for communities, students, and the workforce of the future."
Profound purpose
Inspire Connections isn't just about apprising middle school students of Valley companies. It's conveying how many possibilities those companies deliver.
Ouimette said: "A company like Mayo doesn't just hire health care workers. They have marketing opportunities. They have helicopter pilots. They have lawyers. Similarly, Menards needs graphic designers and engineers."
To fully delineate all they do, the Valley's companies have to invest time in explaining their complexity and truly connecting with kids.
"For Inspire to work and be robust, it needs more than a link," she said.
As it works, its purpose will be profound.
Walker said: "For Chippewa County, we want to plug the outgoing migration. There are career opportunities in the Valley's counties. They don't have to leave to the Twin Cities or Chicago to great paying jobs. There are great careers here. They can stay and raise their families here. Inspire Connections gives the students enough knowledge so that they can make better choices in life."
Staying here is good for the Valley too.
"Inspire Connections establishes a pipeline of labor for the companies," he said.
Connecting truly can inspire.
Jahn said: "Simply put, we want to bridge the gap between business and industry and the future workforce in the region, which is our middle and high school students. It's an effort to keep our locally-raised talent local."
"It has the potential to connect to over 30,000 students in the Momentum West area. We have always struggled linking conceptual knowledge with the workforce. Inspire Connections provides that link." John Goodman, Fall Creek assistant principal

"Research has shown that the sooner you engage kids in career thinking, the better off they're going to be, so we target the sixth, seventh, eighth graders." Charlie Walker, President/CEO of Chippewa County Economic Development Corporation
The business news you need
With a weekly newsletter looking back at local history.