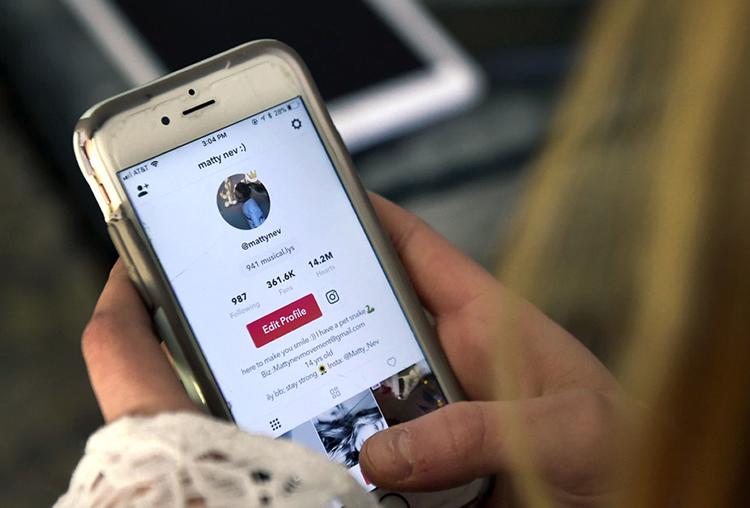 When people move to the Chippewa Valley, they bring their house-buying income, apartment-renting income, tax-paying income, and consumer goods-purchasing income. They might also bring their needed professional skill set, an entrepreneurial bent, and perhaps volunteerism.
All these things are good and necessary, for they're the composition of a healthy community. Rather than simply hope the Valley attracts its needed workforce, how do Valley entities cyber-reach faraway, prospective workers and persuade them to do the difficult thing, i.e. pack up and rumble down the road?
So much to miss
Some of the work is done for the Valley. Take Eau Claire for instance. Eau Claire is on Forbes' "Top 50 Best Small Places For Business And Careers." It's also No. 4 on Forbes "Best Places for a Work/Life Balance." It made AARP's "10 Best Places to Live on $100 a Day" list. How about MarketWatch's "Six Cities to Work Less and Earn More" list? Go. Verizon.com's "Best Cities for Small Businesses" list? Of course! Lumos Labs branded Eau Claire as America's 23rd brainiest city. Kiplinger.com named Eau Claire the seventh "Best City for Cheapskates." AARP deemed it one of the best places to retire.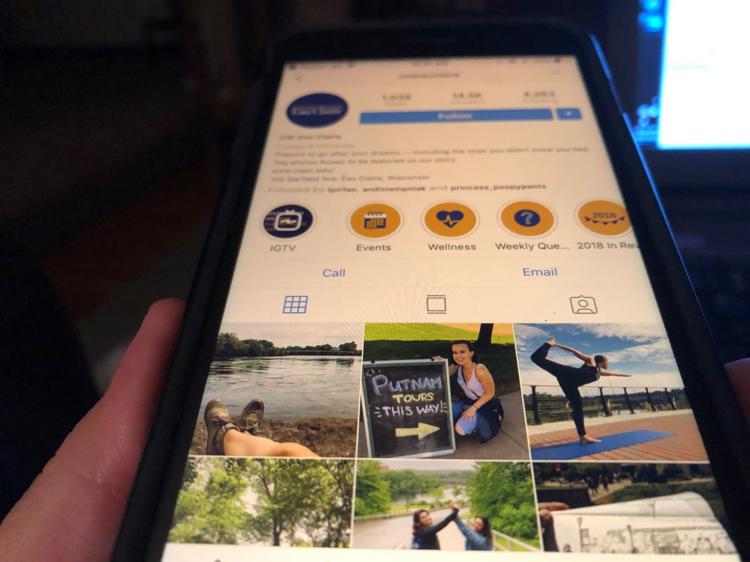 Eau Claire sounds like an All-America City, right? Well, it is. It won that accolade too. But you might live in Eau Claire and be oblivious to all the recognition it's earned. That's because everyone and everything is cyber-tugging your attention. There's so much to miss, and Facebook and Instagram and Google and Pepsi and Big Pharma and on and on just want your attention and time.
UW-Eau Claire
In keeping with the rest of Eau Claire, UW-Eau Claire is on Kiplinger's "Best 100 Values" list and hit No. 5 on U.S. News "Top Regional Public Universities in the Midwest." Still, there tens of millions of Americans who don't know Eau Claire exists, much less UW-Eau Claire. Thousands of those who know nothing about Eau Claire's and UW-Eau Claire's distinctions are potential students. So, UW-Eau Claire reaches out to them right in the their hands.
Michael S. Knuth, Associate Director, Integrated marketing + Communications, UW-EC, said, "Since a significant number of today's teens and adults look to social media, the internet and a variety of often-changing mobile apps to gather and share information, UW-Eau Claire has made digital marketing and communication a priority in its recruitment planning for future students and employees."
UW-Eau Claire uses digital marketing because the younger a person, the more likely they'll own a smartphone. Ninety-two percent of millennials own a smartphone, 85% of Gen Xers, 67% of Boomers, and 30% of Silents.
"Our goal is to meet our audiences where they are, so we work hard to identify what digital platforms our current and future students and/or employees most value. Through digital, we can be more personal and more responsive, often directly interacting with the audiences that we want to reach."
Digital, as a marketing medium, presents challenges because of the vicissitudes of what's popular in social media.
"Digital offers us huge opportunities for engagement, but it also creates significant challenges because the landscape changes so quickly. For example, today Instagram Stories is a priority for us in our student recruitment; a year ago it was barely on our radar. Because of the always changing landscape, we are constantly working to stay ahead of the curve — or at least keep pace with it — to ensure we are using the most effective digital mediums to engage with our audiences."
What's ubiquitously popular, cutting across generations, is movies, albeit mini-movies in this case.
"UW-Eau Claire produces many videos, all of which help to elevate UW-Eau Claire's reputation as an exceptional institution for students and employees. You can find our videos on our YouTube channel. UW-Eau Claire's extraordinary students, faculty, staff and alumni are what sets us apart from our competitors. With that in mind, we've made storytelling the heart of our marketing efforts across all communication platforms."
The videos that are produced depict current students and staff flourishing at UW-EC, helping prospective students to imagine themselves doing the same.
"We shine a light on students who are embracing the incredible opportunities they find on campus, as well as the creative and passionate faculty and staff who make those experiences possible in their classrooms and at sites across the world. By telling authentic stories about the people who make this place so exceptional, we can help future Blugolds — students and employees — better understand if this is a place where they will thrive."
UW-Eau Claire would be remiss if they didn't tell the fuller story of life on their campus, from the Pablo Center to area internships to all the reasons that garnered Eau Claire an All-American City recognition.
"In our marketing, we also showcase all that the Chippewa Valley has to offer because we know students, faculty and staff want to be part of a dynamic, welcoming and interesting community. In our digital and other communications, we often share stories that relate to everything from internship and career opportunities in the Chippewa Valley, to campus-community partnerships, to Eau Claire's thriving arts scene, of which Blugolds are major contributors.
CVTC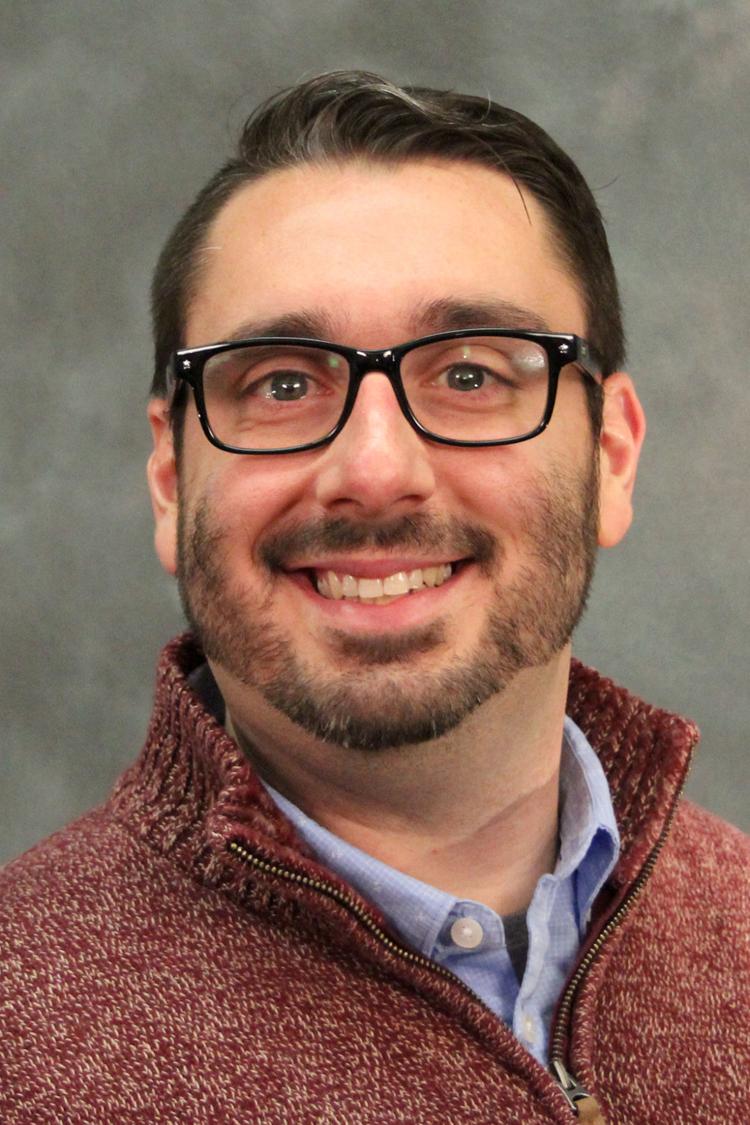 CVTC also parlays mobile marketing into recruiting students and staff. Their focus is regional.
Andrew Salvaterra, Marketing & Promotions Specialist at CVTC, said, "Our mobile marketing is focused on Eau Claire, Chippewa Falls, Menomonie, Neillsville, and River Falls, the region we serve as one of 16 Technical Colleges in Wisconsin."
Whereas one tends to associate college with young people, CVTC's marketing doesn't have that specific, narrow focus.
"As a Technical College serving all members of our community we focus on every demographic. We have students of every age enrolled from High School academies all the way through retired adults taking classes for continued learning. Our primary demographic areas of marketing efforts fall into three categories: high school age students, adult/working student population, and area businesses/organizations."
CVTC also doesn't narrow its marketing to only digital.
"CVTC uses a blend of traditional and digital marketing to reach prospective students. Television, print media, and sponsorships are used to create general public awareness of our programming and promote our community facing large events. Paid search, social media, e-mail, and other digital methods are used for lead generation, program specific information sharing, and progressive marketing campaigns."
CVTC also uses myriad options in mobile marketing.
"Mobile marketing is a large part in any quality marketing department toolbox. From formatting our website to be mobile friendly to working on targeted push notifications we currently utilize a wide array of mobile options. I also believe in the future geo-targeted ad's will increase in popularity and mobile web/app experiences will present an even bigger portion of the overall marketing methodology."
Whereas Fortune 500 companies often use quirky, off-track humor to pitch their products, CVTC conveys what consumers want to know.
"Our most successful marketing topics include focusing on our experienced faculty, affordable price point, and shortened timeline for earning your degree. We also focus heavily on what the College and our graduates add to the community every day. This would be a blend of showcasing community benefits and just-the-facts approaches."
The media CVTC employs conveys the quality of academic life there.
"Effective imagery for us is based on showing current students, faculty and our facilities. We pride ourselves on having top-class learning environments for our students and showcasing the hands-on interaction with these spaces is critical to articulating our message of real-world training opportunities while still in school."
What CVTC seeks to avoid is overwhelming marketing.
"With the invasive nature of several types of mobile advertising, it is paramount that as a business you are conscious to only send out information that is pertinent and timely to the individual. The same wide-net strategy that is effective for broadcast cannot be used for this medium. Your message needs to be more focused on details and how your offering applies to that individual."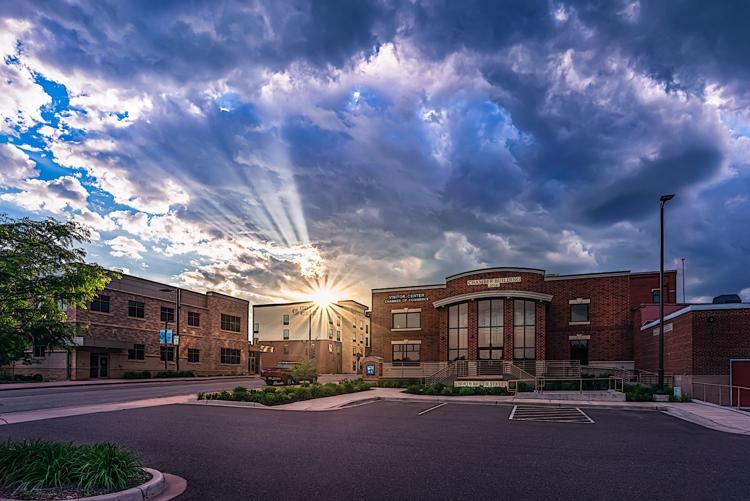 Chippewa Falls Chamber of Commerce
You have free articles remaining.
Like CVTC, Chippewa Falls Chamber of Commerce doesn't limit itself to mobile marketing, but it's a big part of its marketing portfolio.
Jackie Boos, Tourism Director, Chippewa Falls Chamber of Commerce, said, "On the tourism aspect of what we do, we use our messaging within Go Chippewa Falls and Explore Chippewa County to showcase our area as a top destination in the state of Wisconsin as well as regionally and nationally. We do this through national print magazines, social media, digital ad placements, e-marketing, up-to-date websites, radio spots and printed travel guides."
A website visit can trigger customized marketing.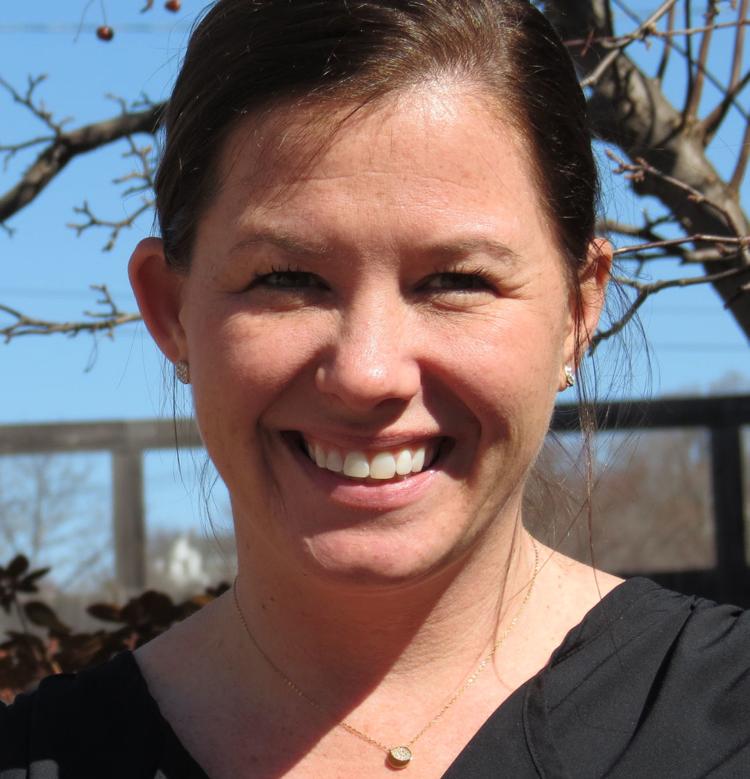 "Last month alone, we sent out 455 customized travel packets to people that either visited our website or called asking for Chippewa County information to be sent."
Those packets are tailored for mobile devices.
"We know that through our analytics the user to our website is over 85% mobile, so everything that is put out needs to be readable to the device of the user."
Those packets are more than an opportunity to entice tourism. The Chamber wants to provoke much longer stays.
"Through these efforts, we also look to the opportunity to entice relocation, whether it's the new young professional moving for a job they found, a young family starting their new chapter, or a retiree looking for an affordable and safe community."
The Chippewa Falls Area Chamber of Commerce also collaborates with local employers to attract new workforce candidates, with the specific population demographics based on sponsor needs, such as healthcare, manufacturing, and skilled trade. Google Search and Google Ad Campaign are geo-location focused for most highly applicable audience Twin Cities, Milwaukee, Madison, Chicago, with honed keyword lists to reach most relevant candidates. There are seasonal adjustments for reach of students versus families.
"We worked with seven local sponsor businesses in the creation of the marketing plan. As a new development, we were able to stretch our marketing dollars to commission a 30- and 90-second summer inspired destination video showing all the ways we enjoy our community. This will be live on the website and used in marketing materials by Aug. 1, 2019."
The sponsors are Advanced Laser, Chippewa Falls Area School District, Marshfield Clinic Health System, Nordson, Premium Waters, Inc., TTM Technologies, and Wisconsin Veterans Home at Chippewa Falls.
"Over 2,000 potential candidates were sent to our workforce landing page as a direct results of the messaging out in the market."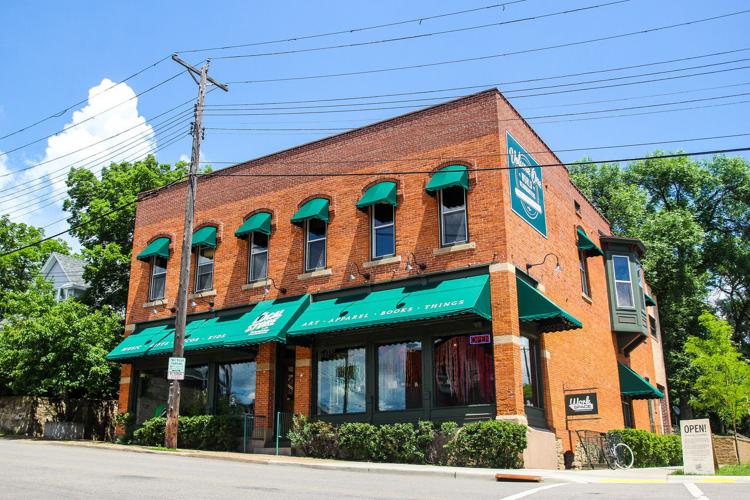 Telling the story of Eau Claire
Like UW-Eau Claire, the Eau Claire Area Chamber of Commerce also uses video depicting daily life to market comely Eau Claire.
Kaylynn Stahlbusch, Workforce & Program Director at Eau Claire Area Chamber of Commerce, said, "ThinkEauClaire.com is a website and video designed for use by local employers to help them recruit talent from outside our area. Our community has recently gained significant attention in both regional and national media for its cultural, economic and outdoor recreation qualities, and employers want to take advantage of this as they interact with potential employees from other regions."
The Chamber partnered with Volume One to produce the video.
"Volume One has been a primary catalyst in Eau Claire's ascendance. The production of this website and video highlighted the unique attributes of Thriving, Working, and Living here, including testimonials from individuals who've recently moved to the area."
The video is a montage of Eau Claire and its people. It's professional, lovely, and persuasive, and effective.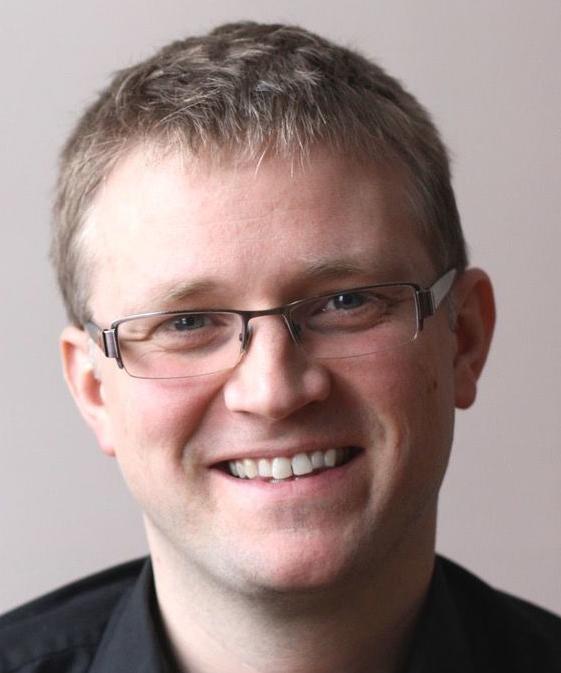 Nick Meyer, owner and publisher at Volume One, said, "The video has nearly 100,000 views across all platforms (YouTube, Facebook, Vimeo, the Think Eau Claire site, etc) and I think what made it so successful and so sharable, which helped it get all those views, is that the things we showed in the video, and the quality with which they were shot, really speak to why people are so proud of this community right now."
It shows people at work, at play, before playing musicians, at Pablo, in a pub, at Mona Lisa's, at Phoenix Park, on the Chippewa River, and much more.
Meyer said, "Recreation, outdoors, music, arts, quality of lifestyle — these are areas Eau Claire, Chippewa Falls, and the surrounding communities are really shining in right now. So, showing that reflected back to the community so well I think is what generated the incredible response from both people currently here and those interested in perhaps coming here. Really good filmmaking and video has the unique ability to strike a chord with people when done well, and that's what Volume One is focusing on right now."
Like the UW-Eau Claire videos, the Think Eau Claire production is grounded in authenticity, but repetition is also powerfully in play.
"I think it's all about telling the story — well and often. That can be kind of a buzzword right now, but in our community's case it's true. It's documenting the amazing things happening — through photos, videos, writing, etc. — and just doing a really good job of sharing those stories over and over, in our case, for years. After a while people start to take notice of the patterns and it all becomes a feedback loop of attention and investment."
The effect might be as brief as a pair of days spent in local shops and restaurants or as transformative as a business basing itself in Eau Claire.
"Whether that investment is simply a couple or family coming for a weekend visit, or it's an entrepreneur opening their business here — every one of those little investments add up. So, if you can tell the story over and over in a way that encourages whatever level of investment a person can bring to the table — you will see that community flourish."
Area businesses are encouraged to use the video to convey what the area offers to potential employees.
"By simply linking to the ThinkEauClaire.com url, our local employers can use it to tell the community's story to complement their own story about company culture, pay and benefits etc. The project was built in a way that makes it feasible for employers to customize to specifically promote their own organizations. The first to do this was Royal Credit Union."
And efficacy of the video has other area entities knocking on Volume One's door, wanting to leverage this medium.
"The Think Eau Claire video has created a lot of demand for video storytelling with us at Volume One, and we're now working with a number of local companies and governmental bodies to do similar kinds of recruitment videos for various industries and communities, which is very rewarding for us to be able to help promote the area and careers here."
The website, with its mix of the video, pity, persuasive testimonials, handy links, and hard data, is cogent.
Stahlbusch said, "Part of attracting new talent to the area is providing a picture of a community that is welcoming, and engaging, an idea that was carefully integrated into the filming of the video and the inclusion of testimonials from those who have moved to the area."
The website is working and continues to trigger hits.
Stahlbusch said, "Website traffic and video views have been consistent, but spike significantly when new information is released, such as the most recent MACE digital campaign award which was granted to the Eau Claire Chamber. Website visitors have come primarily from Wisconsin, Minnesota and Illinois, but other states consistently in the top 10 include California, Virgina, New York, Oregon and Texas."
Mobile marketing the Valley
From mobile devices to websites, from clearly and cogently showcasing the Valley's abundant charms and benefits to disseminating germane data, the Chippewa Valley's chambers of commerce and educational institutions make their cyber-case. It's working. Eau Claire County recently ranked fourth out of Wisconsin's 72 counties in growth rate. Chippewa Falls has also grown steadily in recent years. The word is cyber-out and cybersuasion is working.