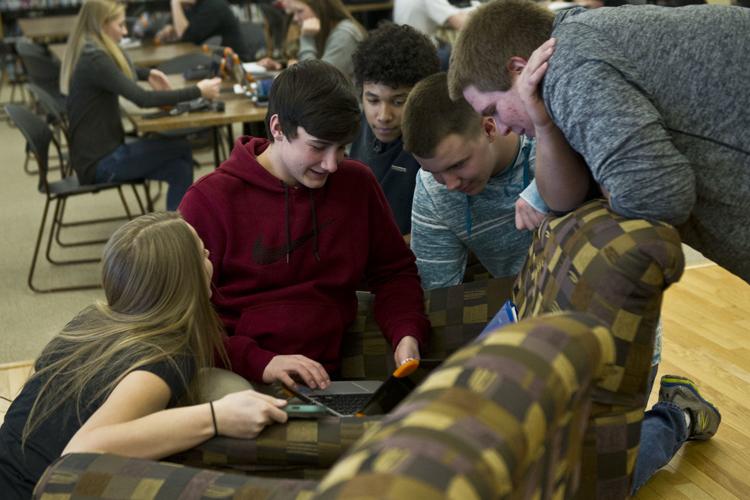 Technology is redefining almost every aspect of society. In particular, it is changing the way the next generation of citizens is being educated.
The age of teachers lecturing students on a given topic, students taking notes via pencil or pen on lined notebook paper and then going to the library in between lessons to study from dust laden textbooks is quickly going by the wayside. Elementary, middle and high schools in the Chippewa Valley are incorporating technology into their classrooms in different ways, but change remains a constant in each academic institution.
Sarah Radcliffe, the director of educational technology for Chippewa Falls Area Unified School District, said the schools in the district are utilizing technology to help cater to each individual student based on their personal needs.

"Technology allows students to be more self-guided in their learning and allows learning to be more personalized," Radcliffe said. "We use some software programs in some elementary schools that teachers can select the academic standard they want their students to be able to master so they can work specifically on that standard. The software enables students to be able to go back and work on what they didn't understand at their own pace."
Online textbooks, in-classroom videos/lectures and online work books are being implemented heavily throughout the Chippewa Falls and Eau Claire school districts, with the elementary and middle schools utilizing it at an even faster pace than the high schools.
A common trend in the United States educational system to meet the growing use of technology is to have allow students' access to school provided laptops and devices so students can access these programs both in and outside of the classroom. The labs full of dozens of computers are going by the wayside to meet the demand for on-the-move technology.
Eau Claire Memorial High School assistant principal Laura Nicolet said the middle schools in the district are allowing easy access to devices such as Chromebooks and HP Laptops quickly and the hope is for the high schools to follow suit.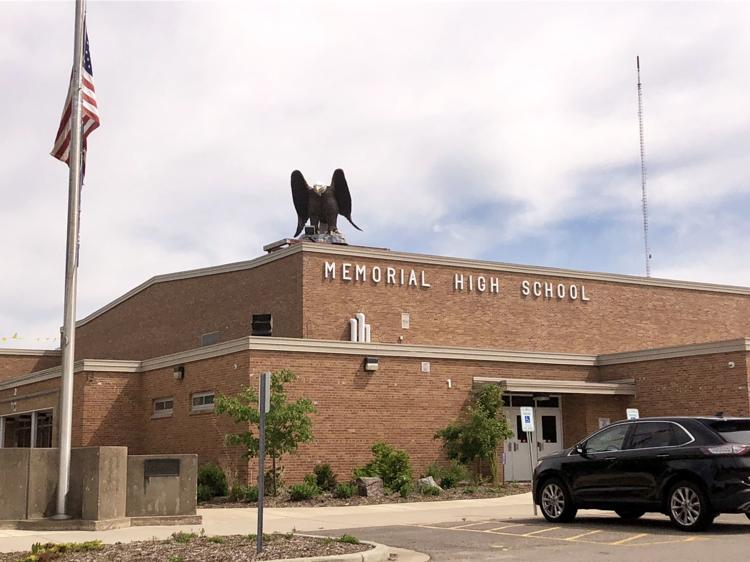 "The hope is to have students to have one-to-one access to a device," Nicolet said. "The middle schools are close to it, but the high schools aren't quite there yet. It isn't an expectation that students access things via the web, as not every student has access quite yet outside of school."
With online textbooks and coursework replacing paper materials, an often overlooked aspect of technology being incorporated into the classroom is the reduced cost of materials for schools. Software and educational coursework programs are growing increasingly inexpensive for schools to purchase and utilize on a large scale, so having to buy paper and books for students is an expense many institutions throughout the Chippewa Valley are grateful to be rid of.
While the benefit of technology can't be debated, the need for social interaction is a concern many educators, parents and students still feel is essential to personal and professional development.
Nicolet said Memorial high school prides themselves on consistently encouraging their student body to join sports teams, clubs and organized activities as a way to meet the need for social interaction on an everyday basis.
"We really encourage and promote our clubs," Nicolet said. "We encourage all of our kids to participate in some sort of co-curricular or club so that they're involved face-to-face with other students. The vast majority of students to participate in some sort of activity."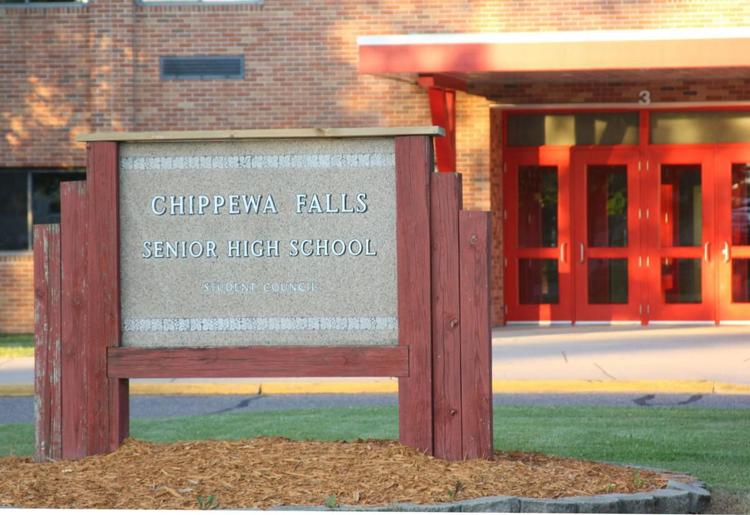 Another area in which students still have the opportunity to interact with each other is through the use of group work. Both the Chippewa Falls and Eau Claire school districts incorporate in-class and online group work projects into their curriculum. Many websites and software providers have a system in which students can log onto the same server and edit the same document/power point presentation both in and out of the classroom with ease. The system is similar to a Google Drive document and instructors have the ability to track changes in the programs to make sure every student is participating and learning while working in a group setting.
Nicolet said while technology is becoming a bigger part in the classroom with every passing school year, the teachers and instructors themselves are what help drive the lessons home, so there will always be a need for the traditional educational style and systems in schools.
"I think there will always have to be a blend," Nicolet said. "You don't want to go all technology, because that relationship between the teacher and the student is still really important to learning. The stronger relationship the teacher and student have the more engaged the student will be. Teachers bring the curriculum to life. And the nice thing about technology is the ability to allow kids to adjust the lessons based around their personal needs in addition to that."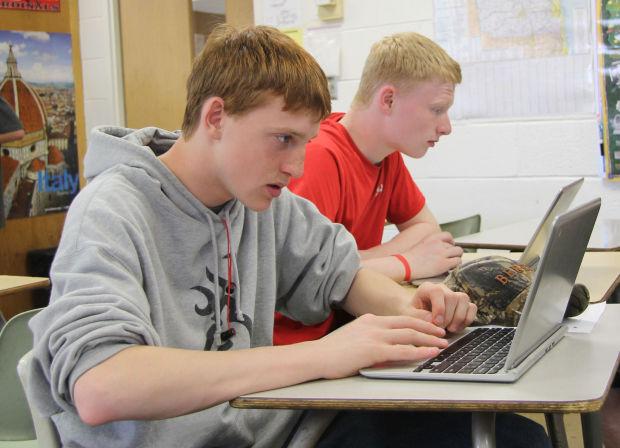 Radcliffe said technology is a great benefit to schools throughout the country, but there are some personal qualities technology just can't teach kids.
"We definitely need to maintain a balance of both," Radcliffe said. "Technology has a lot of benefits because we can access information quickly, we can share information quickly and we can give students immediate feedback. But we've had conversations with businesses and business leaders in the community and they value things like problem solving and collaboration, so those things are job and life skills you can only get through collaboration with your peers. We have to still instill those in our students."
Textbooks are being replaced by online resources, instead of sitting in a semicircle and working on a group project on one piece of paper, kids are logging online to work on an online document and piece of paper and pencils are being replaced with Microsoft Word documents. And while technology is making the educational system more efficient and reducing costs in many areas, traditional face-to face and teacher-to-student education will always have a place in Chippewa Valley schools and in academic institutions throughout the country.
The business news you need
With a weekly newsletter looking back at local history.