If you're on the side of a mountain and a little snow starts to roll, you can simply catch that bitty ball in your hand. But down the slope, in an alpine meadow, you just saved a shepherd.
Like early avalanche intervention, healthcare is at its most efficient when providers intervene before problems snowball. Proactive interventions mitigate suffering, improve outcomes and save millions of dollars. An average stay in a hospital is about five days and can cost over $10,000, not counting major procedures, ambulance fees, and other charges. The ICU averages over $4,000 per night. Healthcare is cheaper and more medically effective when hospital stays are avoided — and that takes proactive measures.
Marshfield Clinic Health System
Via proactive healthcare, Marshfield Clinic Health System (MCHS) has saved American taxpayers millions of dollars.
Kori Krueger, MD, chief quality officer for MCHS, said, "Our focus is on keeping patients and communities healthy and vibrant."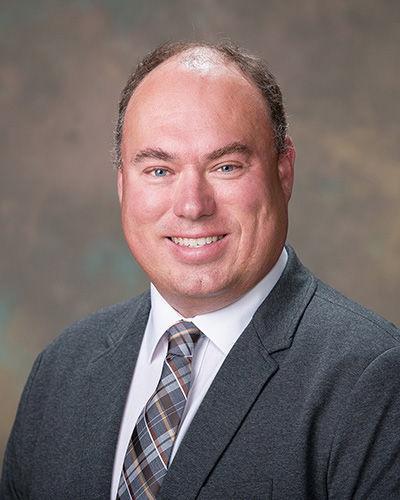 Intervening early is the key to healthy communities.
"A great example is the work we have done managing some of the most complex patients with severe heart disease," he said. "Many of these individuals are afflicted with chronic heart failure, which causes breathing difficulties, fluid build-up, intolerance to physical activity and a variety of other major health concerns. These symptoms can be debilitating to patients and severely impact quality of life. Patients with heart failure experience frequent visits to the emergency department, are hospitalized at a high rate, and have a significantly shortened life span."
Thus, MCHS focuses on preventative care to increase the quality of life and reduce patients' health care needs in the future.
"The Heart Failure Improvement Center was developed to focus on educating our patients on how to live with heart failure. We maximize their medical treatment of the disease to reduce symptoms and improve quality of life. Patients and families are empowered to take control of their health and become an active member of the health care team."
The numbers prove the power of prevention.
"The results are impressive," he said. "Admissions to a hospital have fallen by 19 percent. Re-admissions are down 18 percent. Visits to an emergency room have fallen by 17 percent. Perhaps most importantly, patients are living longer. There are 52 percent fewer deaths in patients living with heart failure who are enrolled in the MCHS program as opposed to those who are not."
And prevention keeps dollars in consumers' pockets.
"Managing our patients this way lowers their costs," he said. "The right care at the right time and in the right place is always the most economical option and healthier patients mean a healthier, more prosperous society overall. We know that our success is very much tied the vitality and well-being of our communities."
"Care My Way" is another economical option that keeps workers working and contributing.
Tammy Simon, RN, MSN, vice president, Institute of Quality, Innovation and Patient Safety for Marshfield Clinic Health System, said: "Our patients want care that is convenient, timely, and low cost to treat common conditions such as sinus infection, bladder infection, or strep throat."
For a flat fee of $40, patients can receive care "their way" by using a telephone or the Care My Way App for approximately 30 common problems.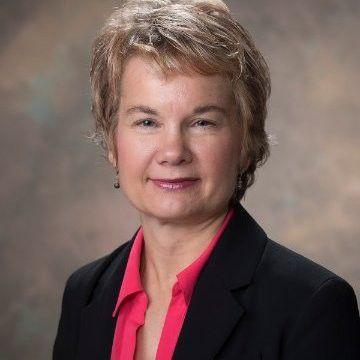 Simon said, "In 2017, over 6,000 patients were treated using this program, which lowers health care costs for patients, employers and insurers. Patients do not have to leave home or work to use this service, meaning they remain more productive, comfortable and at ease."
Care My Way also expedites medical intervention, solving a small problem before it can become a larger one. Another program that delivers convenience and improved outcomes while cutting costs is the Home Recovery Care program.
"This program takes patients that would normally need to be hospitalized and provides care for them in their homes. This program has achieved a patient satisfaction rate of 93 percent and reduced overall treatment costs for Security Health Plan members by 17 to 30 percent. It's also reduced re-admissions by 44 percent and length-of-stay by 37 percent."
Yet another MCHS program that reduces costs is the Comfort and Recovery Suite program. Cases that would normally be done in the hospital happen in an ambulatory surgery center. Patients then recover in a skilled-nursing facility.
Dr. Krueger said: "Since 2015, it's saved nearly $6 million combined for SHP's commercial and Medicare product lines. It's also saved SHP Medicare Advantage members nearly $320,000 in out-of-pocket expenses."
MCHS launched these programs with Security Health Plan, a local insurer.
"None of the programs mentioned here would have been possible without the collaboration of Security Health Plan. We often find large national insurers are more hesitant to experiment with our new and innovative care models because of the lack of experience in working collaboratively with innovative, value-driven health systems," he said.
MCHS innovates evermore efficiencies at its research facility.
"Having research so closely connected with practicing physicians really tightens the feedback loop between care delivery and medical research. We can have providers on the front lines of care delivery also working hand in hand with researchers at the same time. At our Research Institute, we aren't just studying diseases, we're also studying, in a comprehensive way, how we can operate more efficiently and effectively as a system."
The challenges
Healthcare that costs less and improves outcome would seem to be entirely positive, but change, however promising, can be problematic.
Krueger said: "Change is hard for a number of reasons. First, it's human nature to resist change and cling to routine. Second, healthcare is changing so fast that the pace of change can be overwhelming. Third, healthcare demands so much focus on the day-to-day work of seeing patients and keeping a health system running smoothly, that it's not always easy to look ahead."
There can also be challenges when more healthcare happens at home.
"We are operationalizing a transition care management program to aid patients in transitioning between hospitalization and home with a goal to make sure the patient has the support and education needed to be successful in that transition," he said.
MCHS continues its push to catch snowballs before they're avalanches.
"Similar to the heart failure improvement program, we are also structuring a similar program to help patients with COPD. Goals will be similar to the heart failure program: improved quality of life, less hospitalization, and less use of the emergency room."
Constantly evaluating processes
HSHS Sacred Heart Hospital also seeks to become ever more efficient.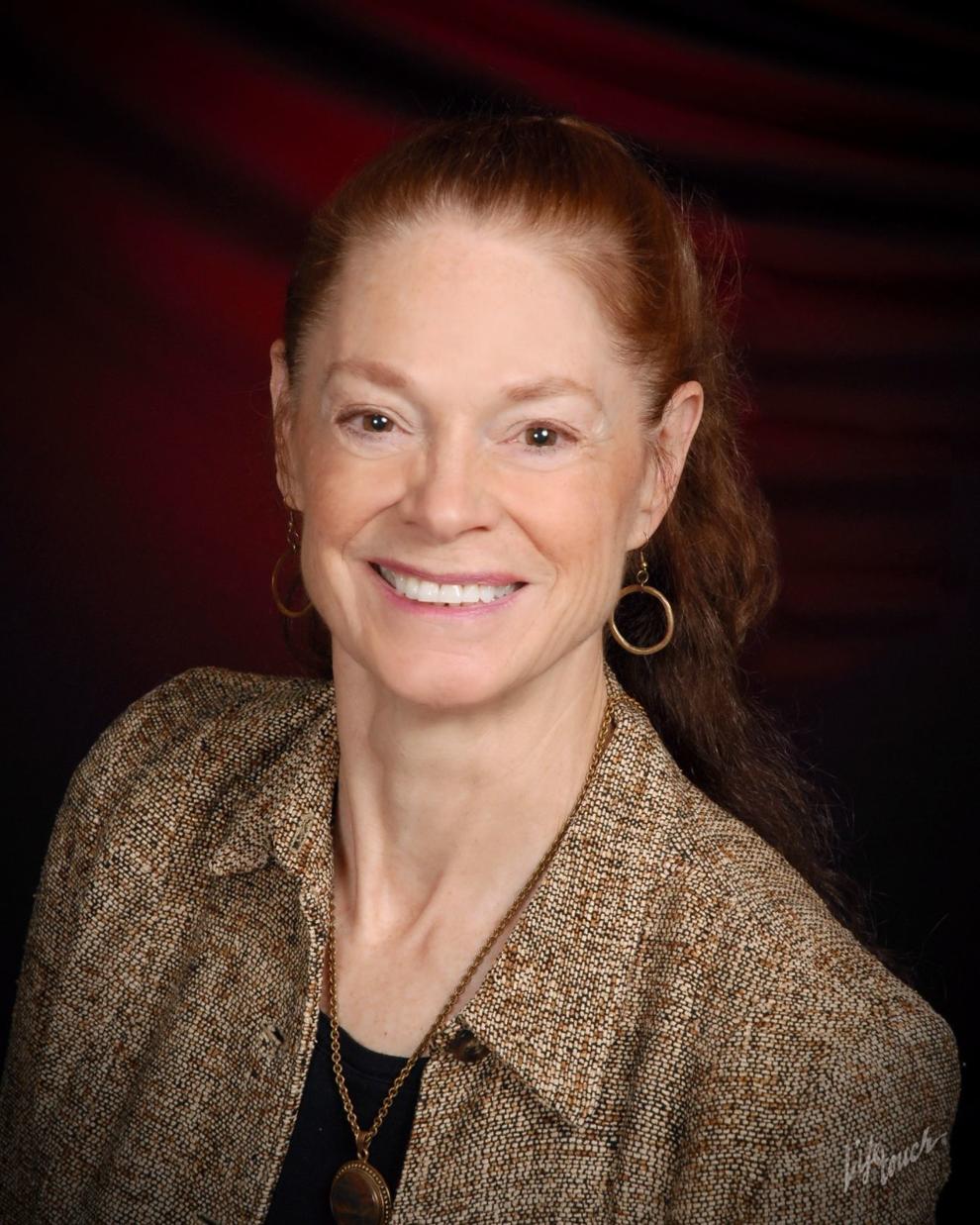 Sue Peiffer, Performance Improvement Specialist, HSHS Sacred Heart Hospital, said, "One of the areas we're continually improving is within our supply chain. We regularly evaluate tasks and reorganize supplies so our colleagues spend less time walking to get items and more valuable time with patients. As an example, instead of keeping all extra patient beds in a centralized location, we identify the departments that frequently need extra beds and we keep at least one nearby."
HSHS also seeks ways to expedite healing.
"An HSHS project that has provided tremendous positive results is called Throughput," she said. "This refers to the time a patient enters the emergency department and the time that patient is admitted and assigned a bed. Multidisciplinary teams of physicians, environment services colleagues, radiology, lab technicians, nurses and more have produced a concerted effort to improve this process. It's resulted in less wait time and more positive patient experiences."
Internal communication has also been expedited.
"Monthly colleague updates are offered at HSHS Sacred Heart and St. Joseph's hospitals so staff members are getting the same information at the same time. We also implemented a new colleague feedback program that highly encourages questions and suggestions on all topics."
And HSHS leadership keeps its fingers on the hospitals' pulses.
"Administrators and department leaders go to front line work areas to evaluate the impact our services have on patient care. This allows them to see and hear what's working and what needs further streamlining."
Software has also been updated.
"We recently implemented an updated software program that allows for improved data tracking of available beds and staffing levels at each hospital to best accommodate incoming transfer patients," she said. "It helps make patient transfers more seamless and timely for the patient, physicians and support staff."
Making changes must be followed by sustaining changes.
"The hardest part of improving efficiency is sustaining changes over time. That requires the diligence to reinforce new practices and communicate results so as to keep the momentum at the forefront of daily care."
Mayo Clinic Health System
Mayo Clinic Health System maximizes efficiency through standardization, but standardization also increases patient care.
Richard Helmers, M.D., regional vice president, Mayo Clinic Health System, northwest Wisconsin, said: "Our decisions are always patient-focused. For example, Mayo recently converted all sites to one electronic medical record system. This required staff at all sites to learn new processes, but the end result is clearly best for all Mayo patients."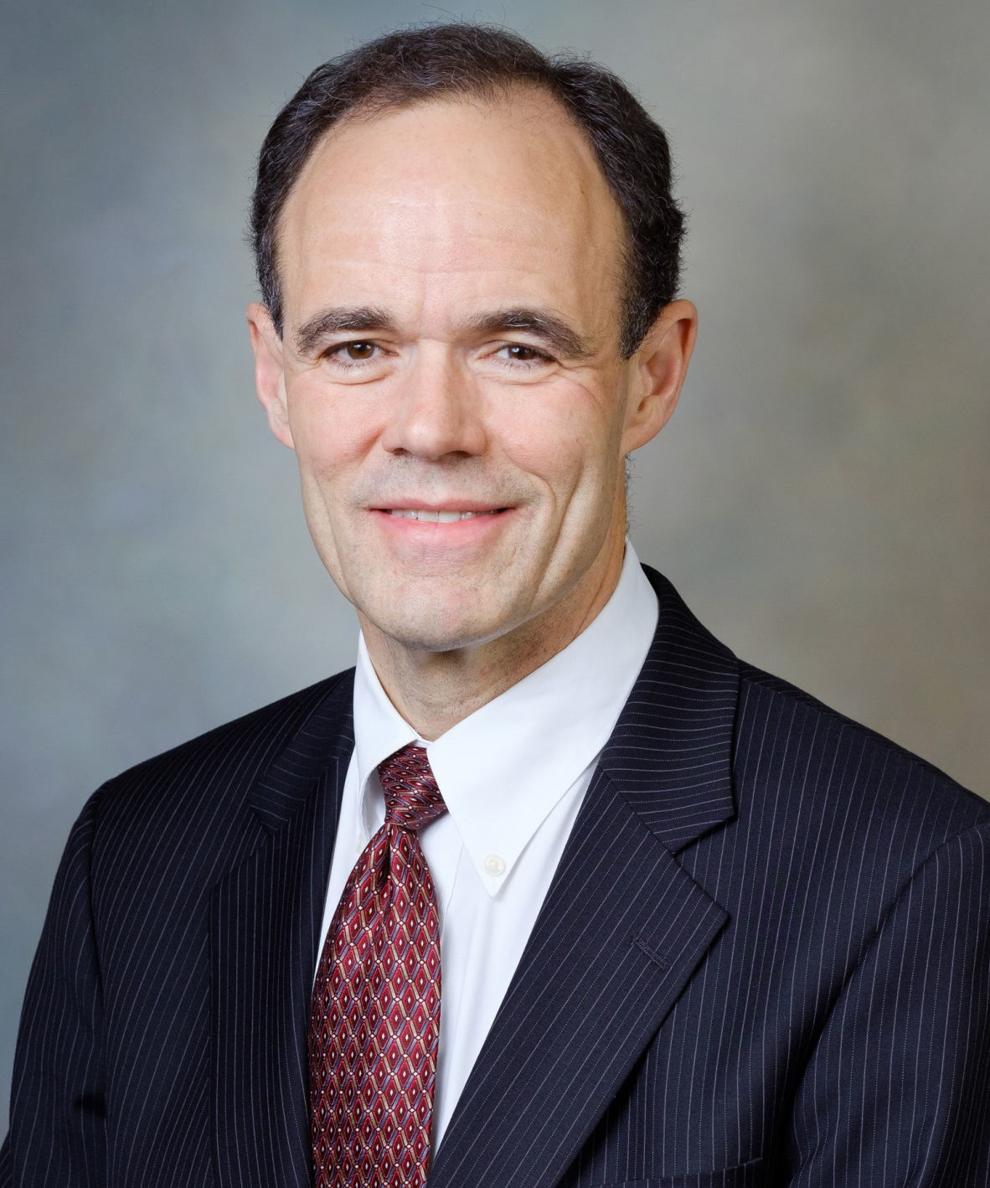 Putting the right provider in front of a patient also improves quality of care and efficiency.
"Through the Mayo model of community care, team-based care is maximized so patients are seen by the right provider at the right time to minimize hospitalizations and reduce complications of chronic illness," he said.
Mayo has achieved its world-famous innovations and performance, in part, via collaboration.
"Right here in Eau Claire, our master research collaboration agreement with the UW–Eau Claire is already providing faculty and students more opportunities to accelerate scientific discoveries," Helmers said. "This has the potential to produce critical advances in care for patients in the Chippewa Valley and around the world."
And Mayo strives to innovate at its original campus too.
"At our Rochester campus, the Innovation and Design team at the Robert D. and Patricia E. Kern Center for the Science of Health Care Delivery is charged with transforming the clinical practice by developing, analyzing, and rapidly diffusing solutions to delivering high-value care at all of our campuses," he said.
Even Mayo's business professionals serve collaborative innovation.
"Mayo Clinic's Department of Business Development works to translate ideas into action through start-ups, license agreements, partnerships, joint ventures, acquisitions, and venture investments," he said.
Dove Healthcare
Dove Healthcare, with facilities throughout the Chippewa Valley, offers a range of healthcare, from short-term rehabilitation to long-term care to end-of-life care to assisted living to skilled nursing facilities. One problem that Dove sees is patients admitting from hospital or home with a pressure ulcer, or having a medical condition that puts them at risk of developing one. Pressure ulcers are a tissue injury that cause a painful wound or sore. Being proactive greatly lessens the risk and Dove has invested in a state-of-the-art technology that also accelerates healing.
Regional Nurse Consultant Joey Pettis, RN, DNS-CT, WCC, DWC, said, "Pressure mapping is a computerized clinical tool used for assessing pressure distribution as a means of preventing pressure ulcers and providing better comfort and healing to an existing ulcer."
Pressure mapping systems are typically utilized in acute and therapy settings and therapy companies. West Eau Claire received a grant of $15,000 for pressure mapping equipment and is the first post-acute, skilled nursing setting in the area to incorporate the technology.
Pettis said, "Pressure mapping assesses pressure distribution as a means of preventing pressure ulcers and providing better comfort and healing to an existing ulcer."
To pressure map, a thin, flexible mat is placed between the patient and surface (cushion, mattress, chair), which takes pressure readings that produce instant visual feedback on the corresponding computer or tablet. The colored image resembles a Doppler radar, similar to what is used on a weather broadcast. The color display will show red and orange for high pressure point areas and yellow and green for mild to light pressure points. The nursing staff use the data to pair the right equipment with each resident.
"There are so many different types of wheelchairs, cushions, and mattresses, so it's important to evaluate and pick the one that best fits each individual patient," Pettis said. "By investing in this tool and using the data provided, it's taken the guesswork out of the proper wheelchair, mattress, and cushion evaluation, thereby preventing pressure ulcers and providing better comfort and healing to an existing ulcer."
Pressure mapping also talks for the patients who can't speak for themselves.
"This system pinpoints those areas of pressure for patients that may not be able to verbalize, due to due to stroke, dementia, or another condition," she said.
There are several factors that can make pressure ulcers more likely, thus making pressure mapping essential.
"Pressure ulcers can develop due to multiple risk factors, such as nutritional status, moisture on the skin, ability to move about on your own, and numbness," Pettis said. "Disease can also increase your risk for pressure sores, including stroke, heart disease, respiratory problems, diabetes, and cancer. Pressure from a wheelchair, cushion, or mattress can potentially lead to a pressure ulcer when combined with these risk factors."
Proactive pressure mapping means less reactive care and happier, healthier patients.
"Being able to improve the quality of care and life for our patients is extremely rewarding. Anytime we can put a smile on a patient's face, we get excited," Pettis said.
Whether it's pressure mapping at Dove, connecting the right specialist to each patient at the onset at Mayo, accelerating treatment and lowering the price of that treatment through MCHS's "Care My Way," or increasing direct nursing care by making the supply chain more efficient at HSHS, the area's healthcare providers' proactive approaches don't just save money.