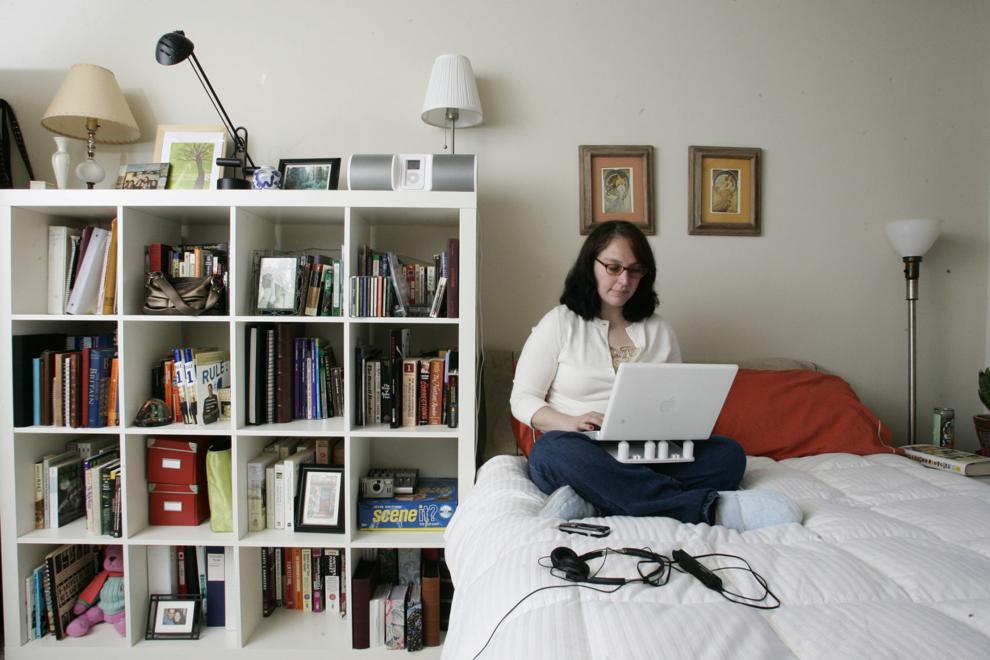 The Chippewa Valley doesn't have any equivalent to Los Angeles' 405, a commuting thoroughfare so brutally busy it can make even bumper-to-bumper-hardened Angelenos weep.
However, the Valley does have black ice and mornings so cold that your car's doors and seats creak. On such mornings, simply donning a bathrobe and strolling to work in your home office, with coffee at hand and your cat at your feet, is sublimely sweet, so sweet that in a tight labor market, telecommuting might attract top talent.
On the other hand, we are a social species and perhaps Ernest Hemingway, F. Scott Fitzgerald, T.S. Eliot, and Ezra Pound might have lost a little luster on their prose and poetry if they hadn't worked in the same town, eaten at the same cafés, and drank at the same bars, elbow to elbow. For employers, telecommuting also means less infrastructure, fewer sick days without employees clustered, and stronger talent retention, for the bathrobe, coffee, and cat are persuasive perks. How does telecommuting look in the Valley, for both management and telecommuters?
Telecommuting at UnitedHealthcare Group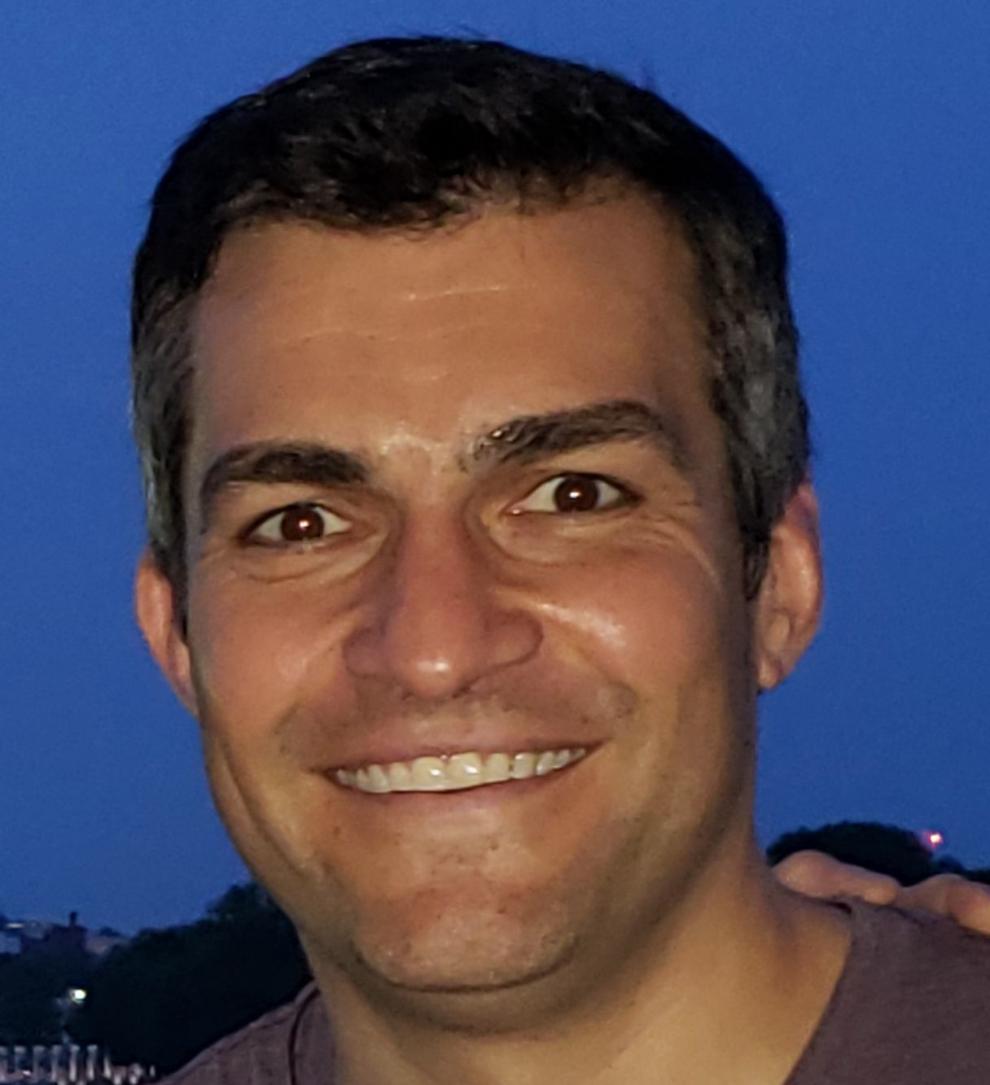 Tony Marusic, Communications Director for UnitedHealthcare Group, said, "We recognize the value that an at-home arrangement has for both the employee and the company and continue to look at innovative approaches to increase job satisfaction, reduce attrition, improve performance, and most importantly, deliver value to our customers."
UnitedHealthcare has done its homework around telecommuting, determining its quantified efficacy when applicable.
"We have long embraced flexible scheduling and telecommuting, when feasible and appropriate, as our experience and the data associated with it has proven that telecommuters are very productive, engaged, and produce high quality results."
However, telecommuting isn't like a fire and forget missile, where you launch it and know it'll deliver its payload. With the potential distractions inherent in working at home, telecommuters at UnitedHealth Group must prove they're worthy of less supervised work and that they can sustain performance away from an office.
"For telecommuting positions, UnitedHealth Group employees must demonstrate the ability to consistently deliver high-quality customer service and results. In some positions, employees begin working in an office setting then, after meeting and exceeding job expectations, have the option in the future to telecommute."
Whatever the work setting, the standards remain the same, a key when health, lives, and livelihoods are at stake.
"Whether in an office or a remote work setting, UnitedHealth Group is seeking smart, caring, and dedicated employees who want to apply themselves professionally in a way that has a real impact on the lives and well-being of others."
For telecommuters, as with work arrangements, there are pluses and minuses, challenges and perks.
For Sandra Goke, Senior Strategic Account Executive at UnitedHealthcare Group, telecommuting can blur her work life and personal life.
Goke said, "You never leave work."
However, Goke finds herself working the same hours, whatever the setting.
"Overall I don't think there is a difference between hours in the office versus telecommuting. Amount of time fluctuates depending on travel time needed for client meetings and peak versus non-peak season. This would be the case if I was in an office setting or not."
Goke does miss the synergy that comes from proximity.
"At times it would be nice to get up and walk over to bounce something off someone."
UnitedHealthcare Group tries to provide that through regular monthly meetings, where Goke and her fellow telecommuters can engage with team members at the office. However, not traveling to the office everyday might be what's best about telecommuting.
"I very much value the flexibility and not having to spend time and money commuting to an office. Not having daily winter travel is also a huge plus in Wisconsin."
Goke also feels that telecommuting increases her productivity and would be more likely to apply for another telecommuting position.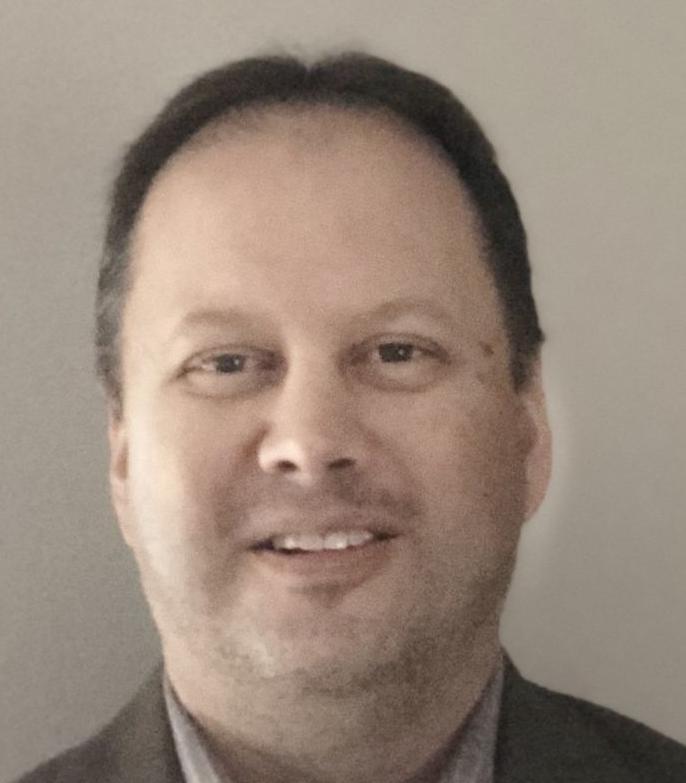 Brian Olson, Sr. Strategic Account Executive at UnitedHealthcare Group, wouldn't necessarily apply for a position because it offered telecommuting.
Olson said, "If telecommuting was an option, that would be great, however, I wouldn't turn down opportunities that didn't offer telecommuting."
Also unlike Goke, Olson hasn't experienced an uptick in productivity, finding himself equally productive wherever his office.
"I feel my productivity has remained the same telecommuting as it was in the office, but has allowed more personal time without the hassle of commuting."
Olson does enjoy the freedom to begin work earlier or work later, when necessary.
"I enjoy being able to start as early and end as late as I need to without needing to worry about traffic or weather being an issue. As soon as I'm done working for the day, I can be with my family."
To preserve family time, Olson draws a boundary.
"Although telecommuting easily could blur my work and home life, I've learned to keep my home office strictly for work and not mixed with personal items. When I'm no longer at work, the office door is closed to keep the two physically and mentally separate."
If the need arises, Olson can work longer hours, not frittering time commuting.
I don't feel I'm necessarily working longer hours, however, when needed, I'm able to work longer hours and still be with my family at a reasonable time without the hassle of a long commute home."
The technology that enables telecommuting also enables Olson to stay connected to his colleagues.
"I do miss seeing co-workers on a daily basis, however, with current technology, I can easily reach out to any of my co-workers to collaborate or simply check-in with them. We still have opportunities to share our achievements with colleagues through alternative methods, and we are always welcome to join any celebrations in-person."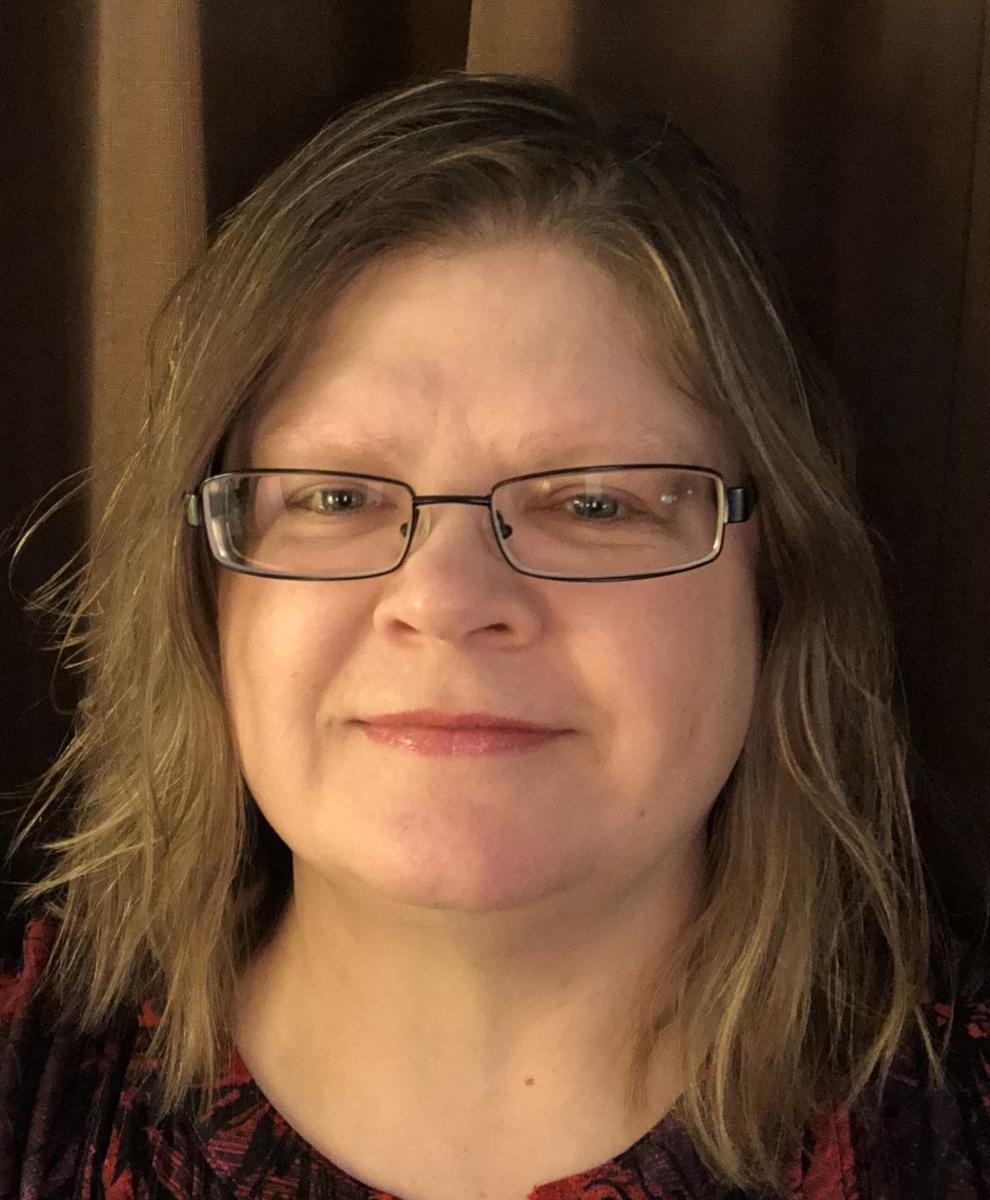 On the other hand, Rhonda Grabko, Sr. Community Outreach Representative at UnitedHealthcare Group a fellow telecommuter, does miss daily collegiality.
"I sometimes wish I had adjacent coworkers. I am a people person, so sometimes I miss not seeing my coworkers on a routine basis. However, I work in the field as well, so I get plenty of interaction with others in the field."
Grabko's challenge is walking away from her work when her work is at home.
"I work longer hours as a telecommuter. It is easy to go into my office whenever I want. I find that I have to be very disciplined to avoid doing this too much!"
She puts herself on a schedule.
"I try really hard to have regular work hours and stick to them so as not to get burned out."
The perks are worth the problems.
"I love the flexibility, the ability to concentrate better without disruptions. I also love not having to travel in winter weather and being able to dress casually."
Better concentration means increased productivity.
"I'm more productive because I don't have all the distractions of an office setting."
These are the reasons why Grabko would be more likely to apply for another telecommuting position than a traditional office job and like Olson, Grabko, the "people person," uses telecommuting technology to stay connected to her workmates.
"I make an effort to keep in touch with my colleagues. We provide regular updates to each other via phone, e-mail, and Webex."
Telecommuting for Jamf
Jamf, the comprehensive enterprise management software company for the Apple platform, also uses telecommuting to deliver flexibility to its employees, increase focus away from ringing phones and talking colleagues, and to save time, for simply preparing for work can take an hour and that's an hour lost before you even slide into your car. Jonathan Yuresko, an Implementation Engineer at Jamf, enjoys the flexibility of telecommuting.
"I do find myself working at varying hours outside of a 9-5, 10-6."
However, with Jamf's assistance, he doesn't find telecommuting bleeding into his work life.
"Jamf ensures a proper work-life balance, so items on your personal schedule after 'general' work hours, are yours! In the nearly three years at Jamf, I have yet a conflict with work-life balance, and that included many days of traveling."
Yuresko uses the flex in telecommuting to work extra hours when his situation or energy permits it.
"For my role, as I am mostly project-based, I find myself working a standard amount of time of work a week, but sometimes I find myself spending more time working 'after hours.' If I'm free for a night or if I'm just not tired, I may tackle a few more projects outside of the standard 8-9-hour workday."
Adapting to that day liberates Yuresko for the remainder of the week.
"If that ends up being the case, the hours spent working per week stays the same, as the projects have been completed in the set of hours, freeing me up for calls or additional projects throughout the week."
Yuresko's love of his Jamf work can make no days feel like workdays.
"I must say, though, the work feels more like puzzles, and as I love solving complex puzzles… so sometimes the work doesn't always feel like work. Yay!"
He does miss bits of working at an office.
"I sometimes wish I had an office to go into for culture purposes, not for the sake of accomplishing my day-to-day workload. Having Slack and Webex definitely help in the camaraderie, but I do miss coffee breaks or lunches with coworkers, where you can get to know your coworkers outside of their work-skills."
However, the disconnect from the company culture is more than offset by the advantages.
"I love the freedom. Because of my role, I make my own schedule and can adjust it. Sure, calls with customers are set in stone, but those are never more than an hour or two at a time. If I know I'll be working later into the day or on a call with an organization out of the USA, I can plan accordingly and get my errands/appointments done during the day, while still have worked the same necessary hours by the end of the day. Going to the grocery store while kids are at school and everyone else is working is amazing."
There are the time savings too.
"Working from home removes the commute entirely. This is a huge plus and saves a lot on commute costs and time! And on top of that, I can work from anywhere, including visiting family and friends, various offices, or a near coffee shop/library."
A fluid schedule and saving time means Yuresko gets more work done.
"I definitely feel that telecommuting increases my level of productivity. It allows me to be focus on the projects at hand and allows me to work efficiently. If I am heads-down, with no distraction, I pump out work way quicker than I may with coworkers dropping by or a noisy desk mate."
In the end, these are the reasons why Yuresko would seek another telecommuting position: "I would absolutely take and recommend telecommuting positions overall. There are roles that require collaboration in-person, absolutely, but if the role allows one to work autonomously or without reliance of team-collaboration, telecommuting is great. The freedom and ability to work when and where you want is unmatched. You can't beat saving money on your commute, gas and food in or out of the office, and being free of transit delays."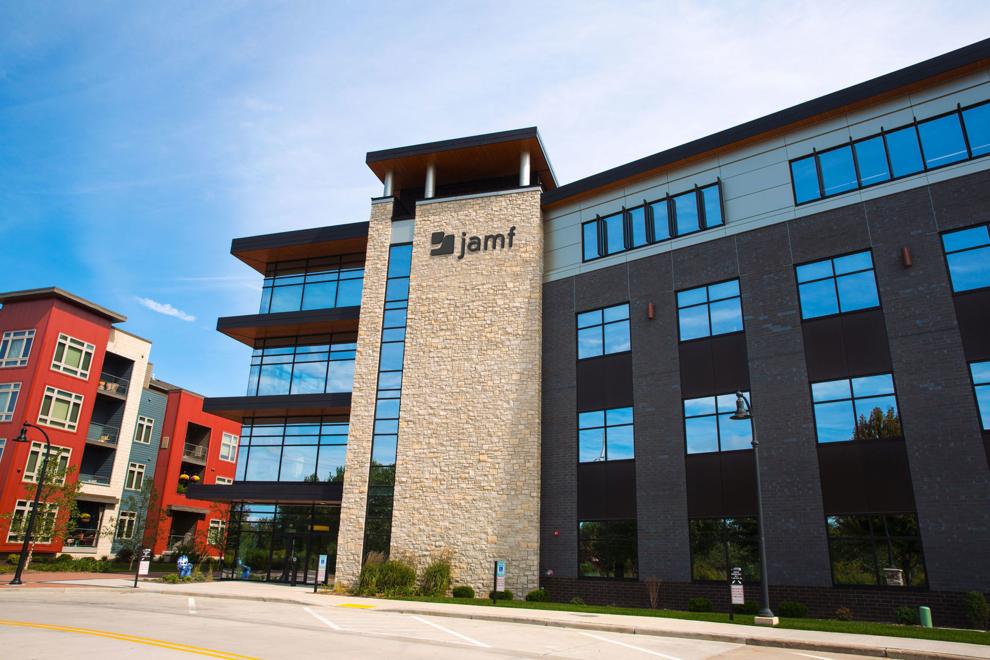 Deciding who telecommutes
So, who gets to telecommute, given that it takes a certain tuning to report to work when work is mere feet from your couch, kitchen, and bed? At Jamf, the decision is made close to each worker.
Amy Rennock, VP of Human Resources at Jamf, said, "The Jamf culture is very open, adaptable and flexible, and telecommuting is certainly part of that culture — especially as a tech company working across global office locations with customers all over the world. We allow telecommuting decisions to be made by each department as job responsibilities, global policy, and personal work style are all factors taken into consideration."
Telecommuting can work like a turbocharger.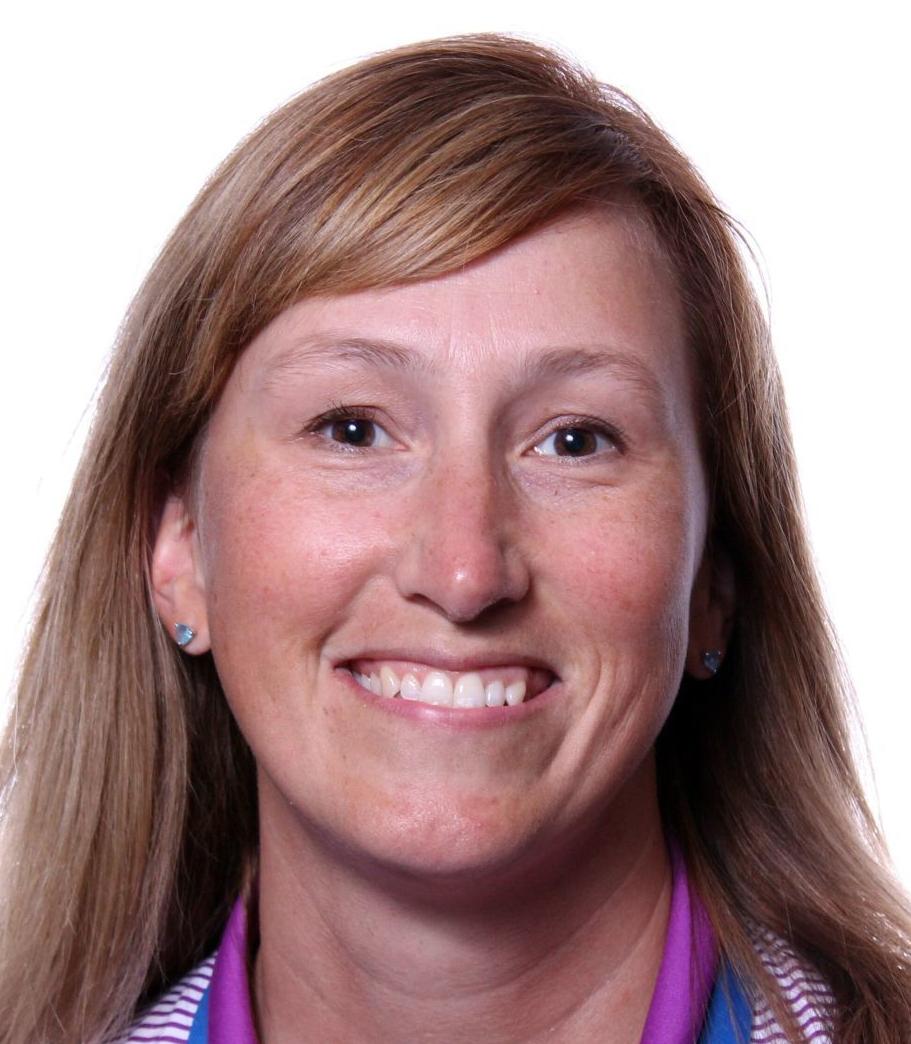 "Offering employees the option for telecommuting can contribute to job satisfaction and productivity as it helps to control time and work life balance."
Being a technology company, Jamf has the know-how and tools to overcome some of the potential problems of telecommuting.
"Jamf has been able to adapt and implement tools and technology that allows us to collaborate across borders, time zones, and cultures to make telecommuting successful. We have video conferencing spaces across our global office locations, where we use screen sharing, video conferencing, and other tools and equipment to maintain effective communication and team cohesiveness. We also hold an all-company weekly meeting where different teams and leaders come on to address the company and answer questions about different projects. We find it helps keep our company aligned and break down any silos that can occur between teams."
Still, technology can only overcome so much. Sometimes you just need to get elbow to elbow.
"We also hold an all-company weeklong get together every winter to kick off the year. It's a great time for employees and teams to come together to meet in person and talk about the opportunities and challenges ahead. Last year it was held in Eau Claire for the first time — and over 850 Jamf employees flooded the city to celebrate being #OneJamf."
Corporate office versus home office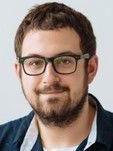 By the numbers, telecommuting could seem to be a no-brainer. Telecommuters, on average, earn $4,000 more per year than on-site workers. Typical businesses save $11,000 per telecommuter per year. Telecommuters save between $2,000 and $7,000 per year. However, there's more than mere money in play.
Yuresko said, "There are positive and negatives to working in an office and working from home. The definitive factor is the culture of the organization. Without the ability to collaborate remotely, get recognition or receive top-down communications effectively, working from home could be a terrible time for some. If the office is full of high-walled cubicles or offices with a closed-door policy, or the mandate is to be in the office from 8-5 or 9-6, it could be a terrible time to others. The best advice I can give to those considering remote work is to find a happy medium where the company gives the employee freedom to work where they want, when they want … within business needs … or at least give the option to give it a try."