Local doctors from Wisconsin are urging President Donald Trump to cancel an upcoming rally to West Salem as the state sees continued surge of COVID-19, warning the event and future rallies could be super-spreader events.
Trump is scheduled to host a rally Tuesday, just one week from election day, at the La Crosse Fairgrounds Speedway, his third trip to the state in the last 10 days.
"Returning to Wisconsin, repeating a reckless, risky event like a packed campaign rally is just asking for trouble," said Dr. Robert Freedland, an opthamologist in La Crosse and state representative for the Committee to Protect Medicare.
"In all likelihood, my colleagues in La Crosse will be putting on their N95 masks and dealing with the impacts of Trump's super-spreader event long after he leaves. It is dangerous and it's unacceptable," Freedland said.
The Tuesday event will be at an outdoor venue, but Trump's rallies often draw crowds in the thousands, usually tightly seated together with little mask-wearing.
In Wisconsin, cases, deaths and hospitalizations continue to rise dramatically, the state reporting its deadliest week last week.
Just several weeks ago, the doctors made the same plea with the president, who was scheduled to host a rally at the La Crosse Regional Airport. The rally was eventually moved to Janesville and subsequently cancelled because of his COVID-19 diagnosis and hospitalization.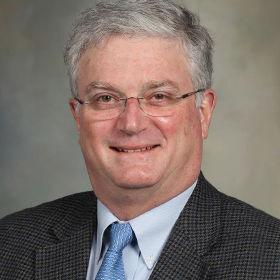 The doctors pointed to past Trump events across the region and country that have led to an increase in cases, including in Marathon County, where at least one case was linked to a rally and cases increased by more than 50% two weeks after the rally was held.
They also criticized the president for not modeling or encourage proper safety protocols that his own White House task force recommends.
"In recent days, Trump has said repeatedly that he's tired of COVID-19. He says Americans are tired of COVID-19. He's right, people are tired. Physicians are tired, we're tired of watching people get COVID-19 and struggle to breathe and sometimes die," said Dr. Ann Helms, a neurologist from Milwaukee.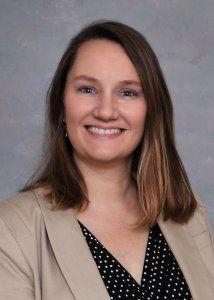 "We're tired of trying to keep people safe when we don't have enough N95 masks and not enough rapid result tests. We're tired of hearing about people who won't wear a mask because the president mocks people who wear masks. We're tired of watching people gather indoors and big crowds with no social distancing and no masks because they see the president continue to hold parties at the White House and rallies that pack thousands of people together. We're tired of listening to the president tell Americans that COVID-19 is disappearing when we're seeing record numbers," she continued.
"As healthcare professionals, however, we signed up for this work, and more than being tired we're frustrated. We're frustrated because President Trump isn't taking COVID-19 seriously," Helms said.
The doctors encouraged the president and fellow officials to "lead by example" and wear a mask, practice and encourage social distancing and avoid large crowds, and criticized Republicans, specifically in Wisconsin to "stop obstructing" public safety measures.
Many have been critical over Trump's handling of the pandemic, but over the weekend, those criticisms grew deeper after his chief of staff, Mark Meadows, said that the White House was not going to gain control over the virus, and instead would await a vaccine and other therapeutic measures.
Vice President Mike Pence and his wife are now also scheduled to visit Wisconsin this week, although his own chief of staff and several other staffers have tested positive for COVID-19.
"The President of the United States not only, is failing," Freedland said, "but he is an active inoculant in our communities. He is bringing people together and infecting people through his actions for his own political ambitions. And I think this is a historic moment where the president is actually hurting the American people in their greatest time of need."