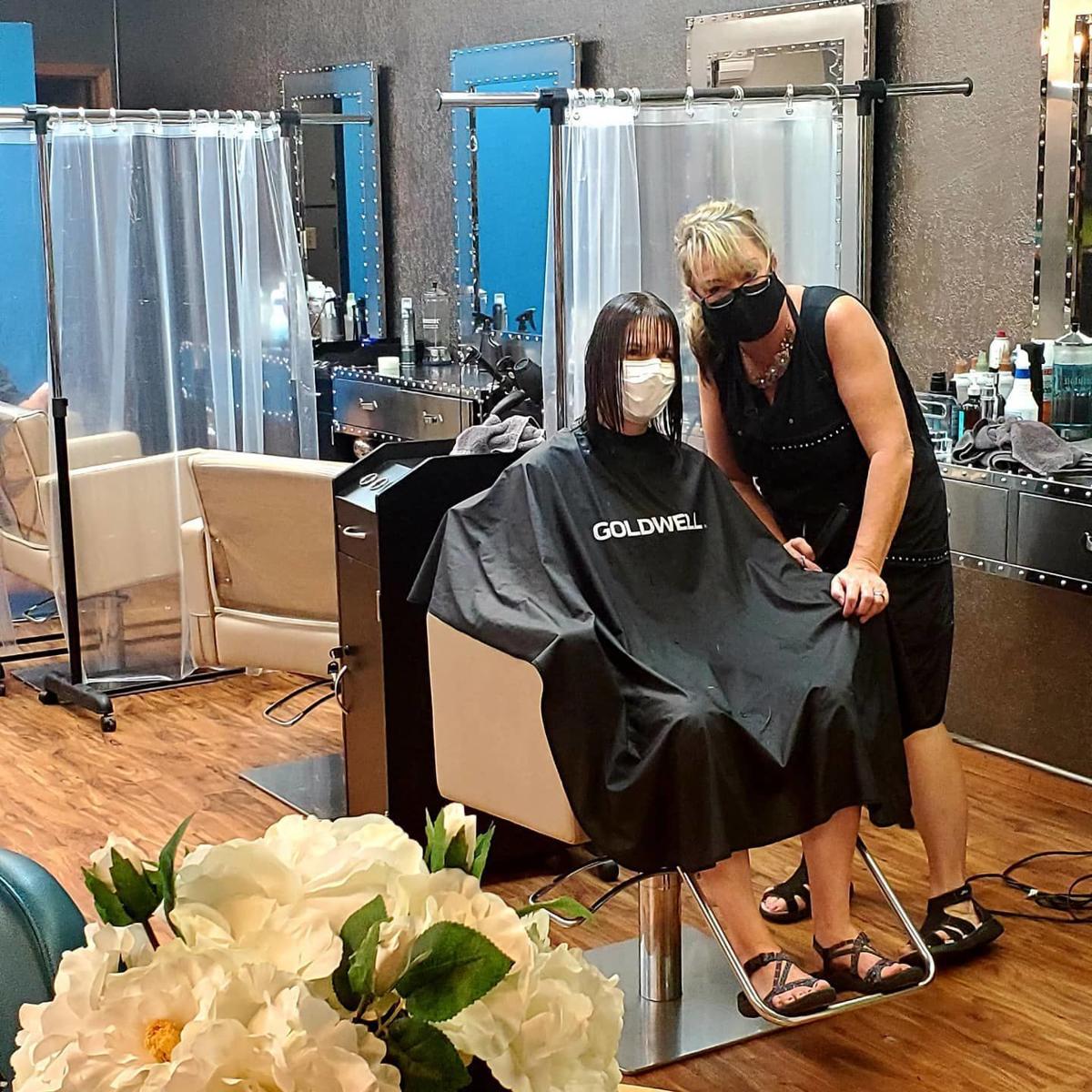 More than three decades of serving the Dunn County community continues through a worldwide pandemic.
Leissa's Hair Studio and Day Spa located at 226 Main St. E. in Menomonie is celebrating 35 years of business in the city in 2020.
The business offers a wide variety of beautification services and features massage therapy rooms, a salon, four pedicure stations, four manicure stations and eight stylist stations.
Originally located below the UW-Stout campus art store for four years, owner Leissa Berenschot said she opened the business because she had a passion for the beauty industry and wanted to make an impact on the Menomonie community.
"I was very driven at the age of 25," Berenschot said. "I didn't just love hair, I had a real passion for it. I was very artistic and I knew that when I actually made someone look different it changed not only how they looked as a person but also changed the path they were going on in their life because they felt so much better about who they were. And since the start, people knew we were going to give them an honest consultation about changes they could make to enhance their looks and make them feel better about who they are as a person."
Leissa's currently employees 12 people, a few whom have been with Berenschot for many years. The original manager is still there — Barb Olson who is celebrating 32 years with Leissa's Hair Studio and Day Spa.
Berenschot said her staff has been trained to treat customers like family and deliver a fun and safe experience for anyone looking to change their appearance when they walk through their doors.
"I've always said that sometimes hugs are more important than haircuts," Berenschot said. "Not just myself, but my staff as well are all driven to provide more than just the service people are asking for. We give them the attention they deserve and the best service we can, because the training we've all had has been thorough. It's been enlightening to see my staff grow as people through working at Leissa's."
Since opening 35 years ago, Leissa's has given back to the Menomonie community. It has contributed or donated to more than 800 charitable organizations and events in order to better the community they call home. Leissa's has also hosted local fashion shows to show off what the community has to offer.
Berenschot said her staff deserves an immense amount of credit for the success of Leissa's Hair Studio and Day Spa, but the Dunn County community has also supported the business through its many ups and downs through the decades.
"The only thing I can say is thank you to my staff for making a difference — not just in through their own lives but for every person who walks in to our business," Berenschot said. "We've been through a lot of ups and downs, but the relationship we have with our community is a win-win situation. People have been very excited about what we've brought to the area over the years. They've stepped up during COVID-19 and given us the stability we've had for so long."
Leissa's Hair Studio and Day Spa will host an open house on Saturday, Dec. 4 and Sunday, Dec. 5. for its 35th anniversary and to show everyone that they still call Main Street home and are ready to continue beautifying the Menomonie community for years to come.
Be the first to know
Get local news delivered to your inbox!