Six candidates are vying for three seats on the Menomonie school board in next week's spring election.
Incumbents Heather Klanderman, Dan Paulson and Amy Riddle-Swanson are facing challengers Tanya Husby, Charlie Schneider and Sandy White.
Elected school board members serve three-year terms.
Each candidate was asked to respond to identical questions.
What are the biggest issues that you believe the Menomonie school district faces?
Tanya Husby: Due to COVID-19 classrooms will be empty across the United States in the coming weeks, and potentially indefinitely for the remaining of the school. One of the greatest challenges for our district's staff and school administrators would to be ensure all students have equitable education opportunities, along with their food, and in some cases, housing security is not in jeopardy. From the US Department of Agriculture website, more than 20 million students across the United States rely on free school meals each day – over 500,000 of those children are Wisconsin participants. The reality is that students in need live in all of our communities.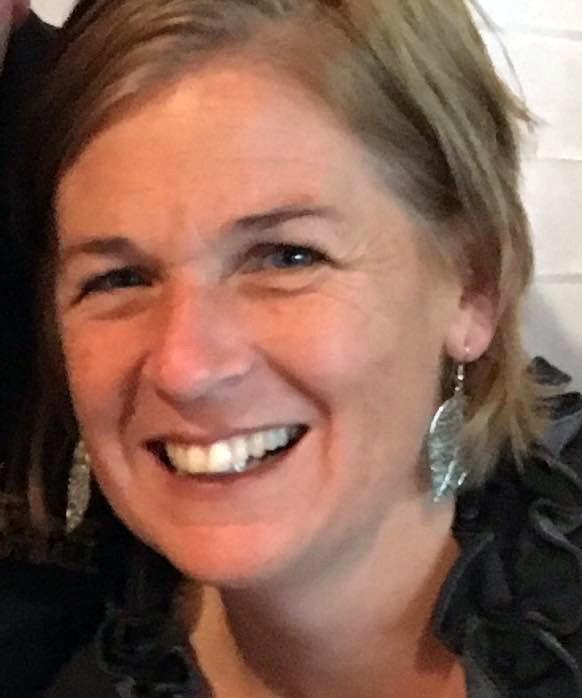 Additionally, the concern of identifying what instruction should actually look like, how it will be measured, and how it can be delivered if students don't have internet connectivity weighs on the mind of our district's staff and school administrators. Our district's staff is going to need to lean on parents and guardians to guide students through the process. It is going to be really challenging to have young students engage in an online community with the guidance of an adult. In addition, the time available for parents and guardians, may also be reduced due to having to manage working from a home environment, along with multiple siblings needing guidance on their academics.
Our district's Administrator and School Board both have challenging times ahead navigating funding concerns, policy and procedures with constant law change, along with, maintaining and ensuring data privacy and cybersecurity. With these continued obstacles and concerns, I try to remain hopeful and optimistic. Since the mandate was placed on our state, as a parent we have experienced creative and forward-thinking collaboration of our sons' staff, not only amongst themselves, but between student and family and staff. I have seen stakeholders having a higher level of transparency and intentional communication with one another, for example the timeliness of distributing meals to families. We are in a time of constant change and uncertainty, but I am confident that through open minds and forward thinkers we will persevere as a school district and community.
Heather Klanderman: The biggest issue right now is the COVID-19 and the impact this has and will have on the students and employees in the SDMA not only now but in the future. Classrooms are empty, schools (inside and outside) are empty with no timeframe of when they will be filled again. The SDMA has done a great job moving to remote learning yet being challenged for the students who do not have technology devices at home. SDMA not only needs to ensure hardware for students, but the importance of maintaining the privacy of students while remote learning. An additional concern is for the students and families that lack reliable broadband service at their homes. This is an equity issue and I hope moving forward the SDMA will come out even stronger and better and help close the gap on technology and broadband within the district. Speaking of equity, some students don't have computers or the broadband at home and are at risk of being left out. Others, with disabilities, must be given equal access to education under law, and yet remote learning can be complex because of special needs. It is also important during this time in supporting educators, staff, and administrators in addition to students and to communicate with the community.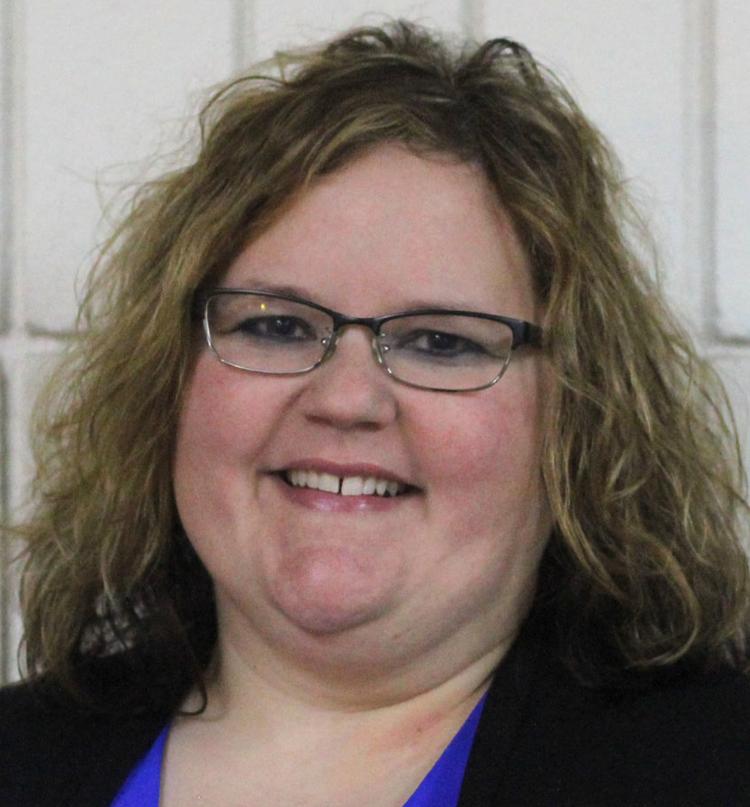 With school closures is necessary to flatten the curve of COVID-19 this affects parents/guardians who may have to take off work to care for their child(ren), as well as students. SDMA has done a great job providing free meals to SDMA students, along with hardware devices. COVID-19 outbreak has disrupted nationwide test of both the ACT and SAT for those students that are interested in college. Also, the COVID-19 has added not only stress to parents/guardians but to students in how to manage stresses and isolation during social isolation.
The SDMA moving forward will be navigating funding, law changes, and the impact COVID-19 has on students and employees in the SDMA. Even in today's unknown future with those issues and others, I am confident the SDMA will continue to be a leader and come out even stronger.
Dan Paulson: School boards will face challenges in the next couple of years that are unprecedented and profound. There can be no denying the problems confronting us. As our community struggles with this pandemic the role of our schools has been pushed into the consciousness of everyone. Schools have been for the most part taken-for-granted, and school boards given little attention. That has changed. It is important for our school district to stick to our mission and the priorities we have laid out in our strategic plan, but with realization that we cannot just continue as before. The board will have to create and examine policies to meet these challenges. We will have to support our teachers in finding creative ways to accomplish high academic achievement when achievement gaps have widened. We will have to put a greater emphasis on developing caring individuals in a world that needs a greater sense of community. We will have to redouble our efforts to create responsible citizens during these challenging times. There will be difficult budget decisions that will require clear priorities with the greatest priority being caring for our children.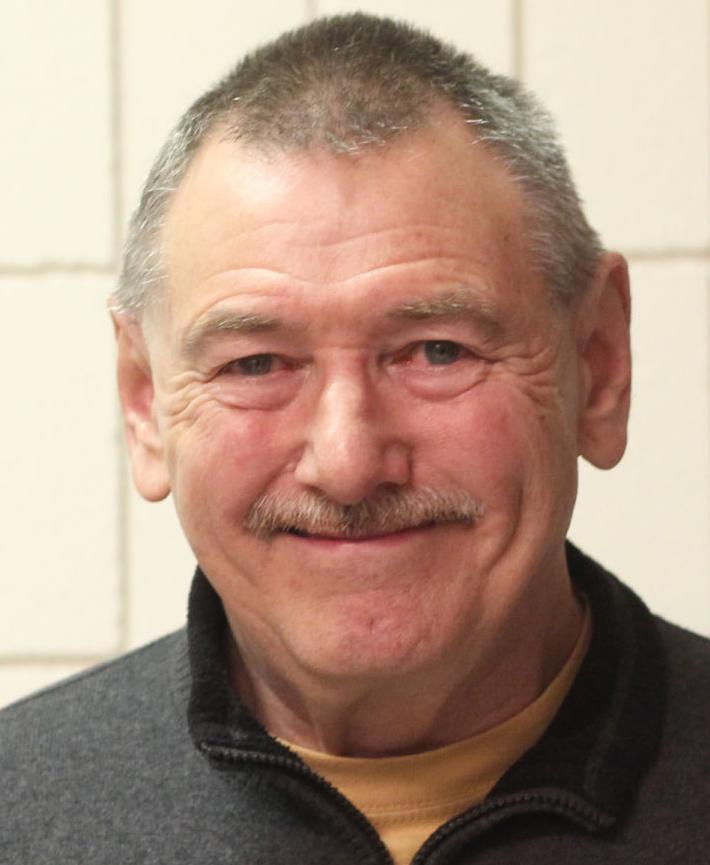 Amy Riddle-Swanson: I believe some of the bigger issues that the Menomonie School District face are lower achievement related to mental health and bullying issues. We must remember that we serve all students in the district no matter where they come from, what their ethnicity, sexual orientation, economic status, etc. There are discrimination policies that the board follows based on federal law of protected classes of citizens, but I feel we need to do more to ensure that we are following these policies to best of our abilities so students do not fall through the cracks.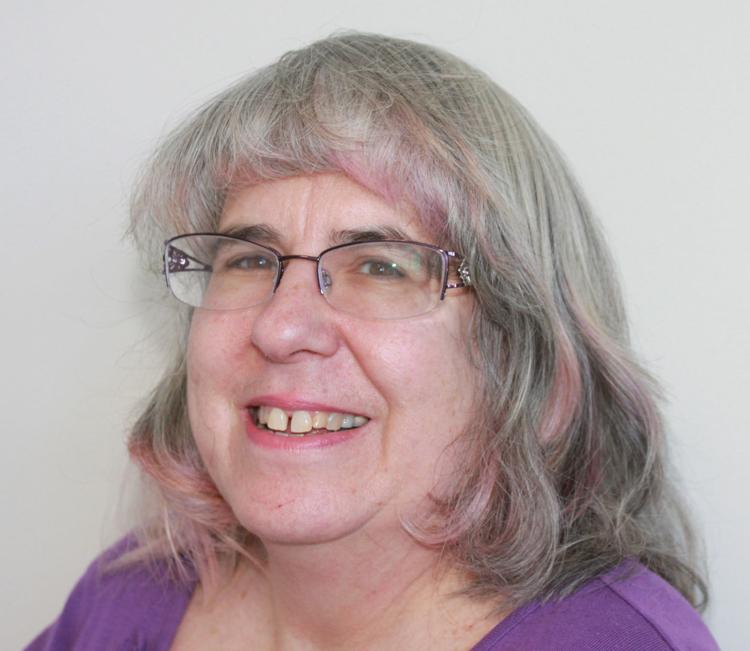 We have some wonderful teachers, counselors, and social workers who do fantastic things with our children, but they can only do so much in an environment that often feels overwhelming and would benefit from more support not only in-district, but from outside the district as well. We have many local experts that have been sharing their ideas with the school board and I believe it is time to hone in on this expertise. Teachers have been asking for more training for many years as well as for vulnerable students and their parents. Maslow ( a noted psychologist) created a hierarchy of needs which shows that when a child is hungry, homeless, or does not feel they belong will not do well in school because academics becomes less of a priority for them thus achievement goes down. We need to help all children succeed not just academically and with high achievement and learning standards, but in their physical and emotional states as well. It is all about the whole child, each day, every day.
Charlie Schneider: The biggest issues facing the district at this time are changing on a daily basis. In the near future, three to six months, much of the work in the district will be centered around COVID-19 and it's aftermath. There are many more unknowns at this point than there are knowns. The job of the board will be to guide the district through this time of great uncertainty. This is a time where the leadership of the board can make a huge difference in how the district weathers this storm. If you watch the news from across the state, schools are handling this crisis as it relates to their students and staff in many different ways that will have ramifications on the budget and student achievement for many years to come. This is a time for the board to show true leadership that is transparent as well gathering information from all of the constituent groups to create a vision for how the board will expect the administration to move forward. Then ensure that the Administration carries out that vision.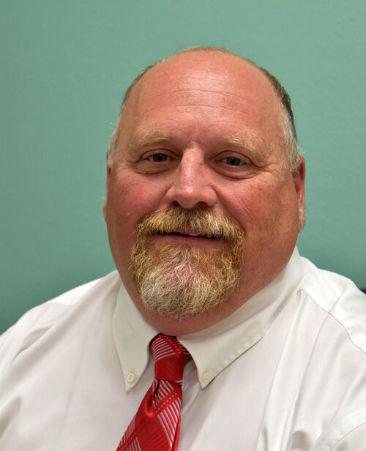 The other main issues that are at the forefront in my mind would be student mental health and well –being (which includes bullying and bullying prevention) and hiring and retaining quality staff. Both of these items are pillars in the district's strategic plan. So, in short the board needs to reinforce the importance of the strategic plan and make sure that it is being implement. An important piece of this would be to check in with the Administration more often on the strategic plan to ensure that the plan is actually being enacted as the board had intended.
Sandy White: One of the biggest issues facing the Menomonie School District is COVID-19 pandemic and all of the challenges it brings. Critical decisions must be made with follow-up action plans and strategies implemented to ensure all students in the district have equal access to distance learning options along with instructional support. Our teachers are working very creatively to stay connected with their students as they maintain a strong commitment to encourage every child to continue their learning journey. The District has also maintained a commitment to providing food service for families of need. The safety of the students and staff is a high priority as we continue the "safe at home" policy issued by Governor Evers. Once it is safe to return to school, every effort must be made to implement individualized education plans and assess where each student is to ensure what competencies have been acquired and what lessons still need to be achieved to stay on grade level. Some School Board members will need to leave their personal issues at home and make every effort to work together as a professional team to do the job they were elected to do. I have high expectations for them to work cohesively together as they prioritize the needs during anticipated tighter budgets and limited resources resulting from Wisconsin's economy due to COVID-19. I know they can advocate for the needs of all families, teachers and students to ensure their success.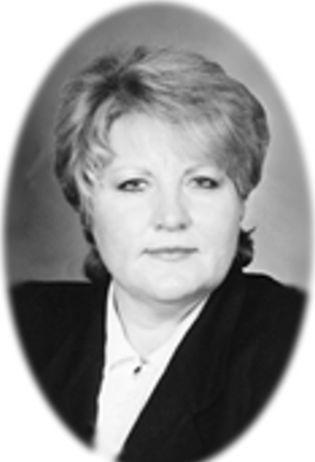 Bullying continues to be an issue. We need to support marginalized groups prone to bullying, including LBGTQ-IA, learning disabled and students from economically disadvantaged backgrounds. Parents, teachers, and all school district staff need to be involved in the discussion, training and promotion of a NO TOLERANCE BULLYING policy. There has to be a district-wide culture and value for an absolutely no tolerance of bullying. The establishment of a Student Bill of Rights that is age appropriate for each group of elementary, middle-school and high school should be established. Clearer communication channels and processes need to be enhanced with parent involvement and input.
Why do you think the public should vote for you?
Husby: As a resident of Menomonie for 20 years, I am already an active member of the community and have previously served as a School Board member for a three-year term that began in 2012. I have served on The Arc of Dunn County Board for over three years, including being the lead organizer of a very successful fundraising event, 'Corks and Canvas'. I have participated as a member and officer on the Oaklawn PTO and most recently have collaborated with two other parents to attempt to increase parent and guardian engagement at the Menomonie Middle School by creating the Parent/Guardian Alliance of MMS. My family and I enjoy being active members at Cedarbrook Church. I have valuable skills, practical experiences and the commitment required for this position. My references would indicate I am compassionate, considerate and thoughtful toward others while at the same time being firm in my convictions. In addition to having a vested overall interest in the quality of the Menomonie schools, I have two children attending the Middle School, along with a 2017 Menomonie High School graduate. Combined with my work experience at the local, regional and state levels, I can offer a broad understanding of the challenges and opportunities facing our school system. As a team player, I can contribute positively by working with the other Board members in collaborating solutions.
I am a firm believer in the power of establishing meaningful, intentional and transparent relationships within the community and between Board members to accomplish great things together. As a Board member, I would be visible throughout the school district at events and am committed to working directly with staff, school advisory committees and local community leaders to make informed decisions based on facts and common values. When making decisions, I will be confident in questioning and inquiring until I feel I am well versed and knowledgeable of the topic. Characteristics that would make me a good School Board member include:
Strong principles that public education is important.
Commitment and involvement throughout the Menomonie community.
The ability to make decisions.
The willingness to devote time and energy to the position.
Understanding and accepting of the will of the majority.
The courage to stand up for my convictions.
A great amount of respect for the district employees.
The ability to communicate well with others.
Klanderman: I am seeking re-election to the School District of the Menomonie Area School (SDMS) Board. I believe education is an investment. I am married and have one child attending Oaklawn Elementary school. I have been a Menomonie taxpayer since 2001. I currently work at UW-Stout in the School of Education as the Certification Officer. My role is to endorse candidates for licensure, which requires me to stay current with state rules regarding educator requirements. In my role, I am able to ensure educators are qualified to teach our students – the students who are our future. Both professionally and personally, I am an advocate at the State level for educators and students becoming educators. I also work closely with data and assessment which compliments my role on the School Board to ask the challenging questions pertaining to data and student achievement.
Since my time in Menomonie, I have been involved in the Menomonie community by volunteering my time through numerous avenues. I've committed my time and energy to the Oaklawn PTO, Cedarbrook Church, Menomonie Junior Mustang Softball organization, and Tuesday's Table. I have also contributed energies to Stepping Stones, Dunn County Humane Society, and The Neighbors of Dunn County. Professionally, I serve on various governing bodies. I have a reputation for being a leader, open minded, honest, reliable, trustworthy and responsible for making decisions based on data and facts. I have and will hold people accountable for inappropriate actions, statements, and not following policy.
I believe strongly in our school district's mission statement 'that by embracing the unique needs and using the strengths of our diverse community, is dedicated to preparing ALL students to become lifelong learners, caring individuals, and responsible citizens ALL students should have the right to an education. Sometimes our school are the safest place for students and the only place they are able to receive a meal.
It is a collaborative effort to participate on the School Board. During my term, I have been able to influence the adding of additional teachers, staff, and pupil service personnel. I generated and sought Board acceptance and approval of a new policy exhibit titled Board of Education Norms and Operating Procedures Exhibit 165. Lastly, during my term the district has remained in a positive financial status and a phenomenal strategic plan was developed and being implemented.
Paulson: I have been a life-long educator, having started working with students with learning and behavior problems in the early 70's. Over the years I have worked in three states in roles of teacher, administrator and teacher educator. I understand schooling and I understand the roles that schools have in the lives of children, families and the community. I have seen and worked in great schools. It is this 40 plus years of experience that I bring to the board but also it is the great joy and love of seeing children thriving in a stimulating, caring and resourceful learning environment that I want to see in our schools.
Riddle-Swanson: I believe the public needs to vote for me because of my long term and dedicated experience in education—36 plus years working with PreK-Post Secondary education. I have also been on the school board for 12 years and this year being the Board President. I have worked with many educators, students, families, and board members over the years and have seen lots of changes in leadership and changes in education practices. I have also been through two strategic planning sessions, believe in the whole child and have no political agendas. I feel I have been fair and equitable and a good steward of district finances. I only want what is best for our students and community and to make sure that we have a positive learning culture and climate going forward. In my mind a quality education is a great equalizer and economy booster. The way I see it is "We all do better, when we all do better."
Schneider: I've lived in Menomonie for more than 32 years. My wife and I raised our children here and have been involved in the community in many different facets throughout the years. I guess you could say that running for the school board is my way of using my expertise to payback a community that served my family so well.
I am approaching this School Board election with no specific issues. Rather, I decided to run because I believe my skills and experience can help elevate the district and the Board.
For the past 20 years, I have worked at Cooperative Educational Services Agency 10 in Chippewa Falls as Executive Director of the Facilities Management Department. Throughout my tenure, I have gained valuable knowledge and experience that is perfectly suited to fulfill the district's mission of preparing ALL students to become lifelong learners, caring individuals, and responsible citizens.
I have attended more than 200 school board meetings across the state, which has given me a unique vision and understanding of what makes a successful School Board.
I have an in-depth knowledge of school finance, including how schools get their money and how they can spend it.
I understand how education has changed in the past 50 years and how that impacts the facilities, curriculum, teachers, and, most importantly, the students.
I understand both the requirements and limits that state and federal governments put on schools.
I understand the value of looking at important issues through the lens of student achievement.
I know that the role of a Board of Education member is not to run the district, but rather to ensure that the district is well run.
In conclusion, my knowledge of the district and community as well as my knowledge of how schools work makes me an excellent candidate, additionally I would say that the events of the day make me an even better candidate as I am experienced at school operations as well. I understand what makes a good board member and how an effective board should operate. I would be honored to get your vote and if elected I promise to do my best to assist the district in successfully meeting the goals in their five pillars of the Strategic plan and make sure that student achievement is forefront in everything we do.
White: I have over 42 years of professional work in education as a teacher and administrator in the states of Maryland and Wisconsin and have held teaching licenses in biology and chemistry. I am passionate about an opportunity to apply those years of educational pursuits, work experience and community service within my own community where I was born and have had the privilege to work. I care passionately about community service and serve on numerous Menomonie groups along with a long history of service from 12 years on the City Council to current Environmental Health Action Team, GFWC-Menomonie Woman's Club, and many other inclusive leadership opportunities. I am interested in helping all students succeed and in providing a safe learning environment for them to reach their maximum potential as we help them become lifelong learners, caring individuals, and responsible citizens. I make it a priority to research the issues and gather input to make informed decisions. I am dedicated and committed and with your help I know we can make Menomonie School Board a model for what a progressive and innovative community can be!
Be the first to know
Get local news delivered to your inbox!