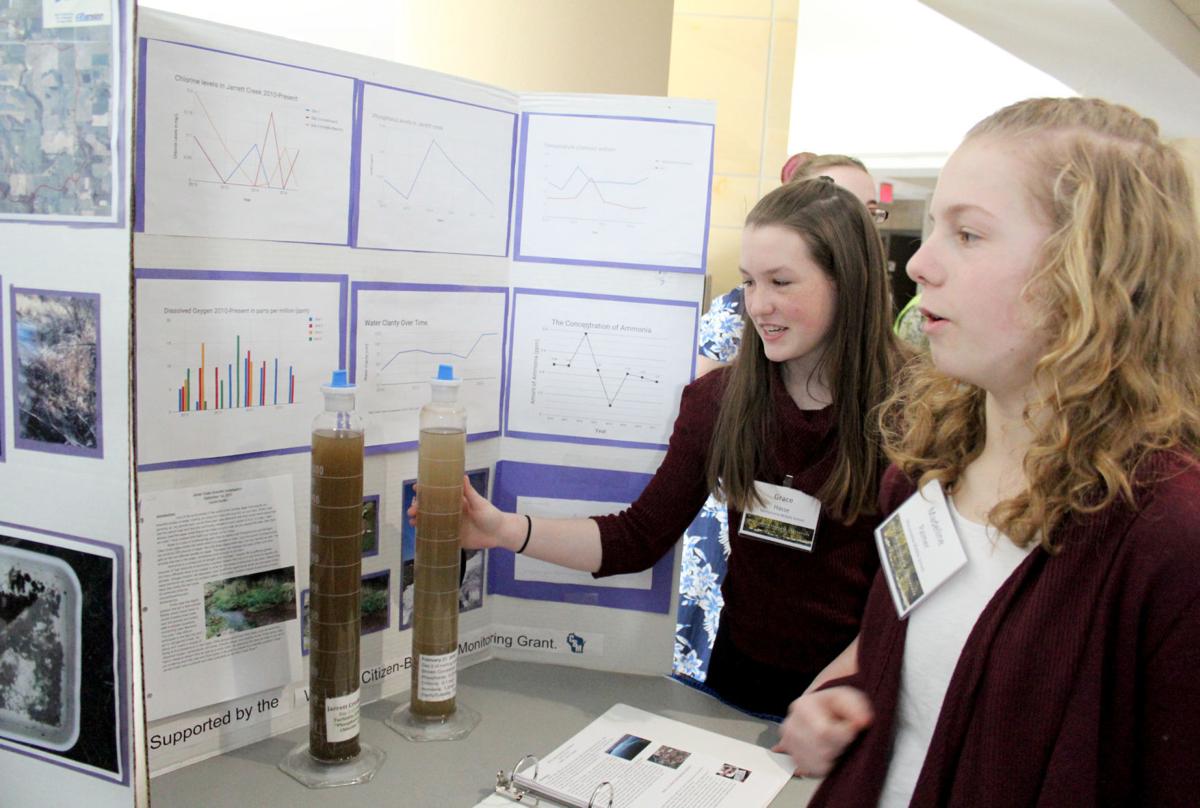 For nearly a decade, the Red Cedar Watershed Conference has a been an opportunity to better understand water and how it impacts the local community.
The ninth annual conference will be 8:30 a.m. to 4 p.m. Thursday at UW-Stout's Memorial Student Center as the conference once looks to bring together discussion on land, water and people. The event is hosted by the Tainter Menomin Lake Improvement Association.
"I think it's all about educating yourself to understand how important water is to every individual," Red Cedar Watershed Conference co-chair Dick Lamers said of the conference, "as well as how we and our behaviors impact not only what's happening to water that we can see in front of us but it's our groundwater, it's the water we drink and it's the water that we send down the river all the way down to (the Gulf of) Mexico."
The events feature keynote speakers Kris Nichols, Raj Shukla and Paul Robbins. Dr. Nichols is a soil microbiologist in Scottsdale, Ariz., who founded Knowledge for Regeneration and Innovation in Soil Systems Education and Consultation. Shukla is the director of River Alliance of Wisconsin and Robbins is the dean of the Nelson Institute for Environmental Studies at UW-Madison.
The River Alliance of Wisconsin helped in the initial organizing of the TMLIA and have been a partner with the group, while Robbins is the author of "Lawn People." Lamers said the book presents a scary realization of chemical used on lawns and how it impacts the health of people and the health of water.
There will also be breakout session pertaining to each of the topics of land, water and people.
Menomonie Public Works Director Randy Eide will be presenting on urban watershed improvements in the city.
Other sessions include Welcoming Women Outdoors hosted by UW-Stevens Point professor and director of Becoming an Outdoors Woman Peggy Farrell, while Jim Fisher will present on Regenerative Agriculture—A Strategy for Local Economic Development. Fisher is the president of Crossroads Resource Center in Minneapolis.
In addition to listening to speakers, there are opportunities to network and talk with the multiple organizations and companies with booths on site.
"The speakers are part of the day but there's just a wealth of information that people can gain from just walking through and talking to all the different participants at all those booths," Lamers said.
There have been a number of recent events highlighting water quality in the past year locally with Gov. Tony Evers putting an emphasis on water in 2019.
Lamers said they've been ahead of the ball game in Dunn County after nearly a decade of conferences. Discussions with local legislators has been happening for years and results are starting to show.
"Since we've been at it for nine years, a number of legislators have come to the conference and taken part in networking with people here," Lamer said, "and I think they can see it needs to be a bigger part of the discussion that they're having with constituents."
Perceptions are starting to change about need to make water quality a priority, Lamers said.
Environmental health was the second highest concern of Dunn County residents based upon last year's Dunn County Community Health Needs survey.
During the past three or four years, Lamers said, change has been taking effect as water quality has become a bigger discussion in local government.
"More and more of the local government discussions, both city of Menomonie, the Dunn County government, Barron and Rice Lake are talking about water and they're talking about how they can make changes or fund different programs to improve water in our watershed," he said.
The conference is about the community coming together to understand the relationship between people and the water they drink, grow food and use for recreational activities.
With people throughout the watershed impacting others farther down the river getting a better understanding of the land, water and people that make up the watershed provides the information needed to maintain the waters in the region.
"We talk about having roughly 95,000 people that live in the watershed. We're striving to get a better understanding of do people value water," Lamers said.
Be the first to know
Get local news delivered to your inbox!