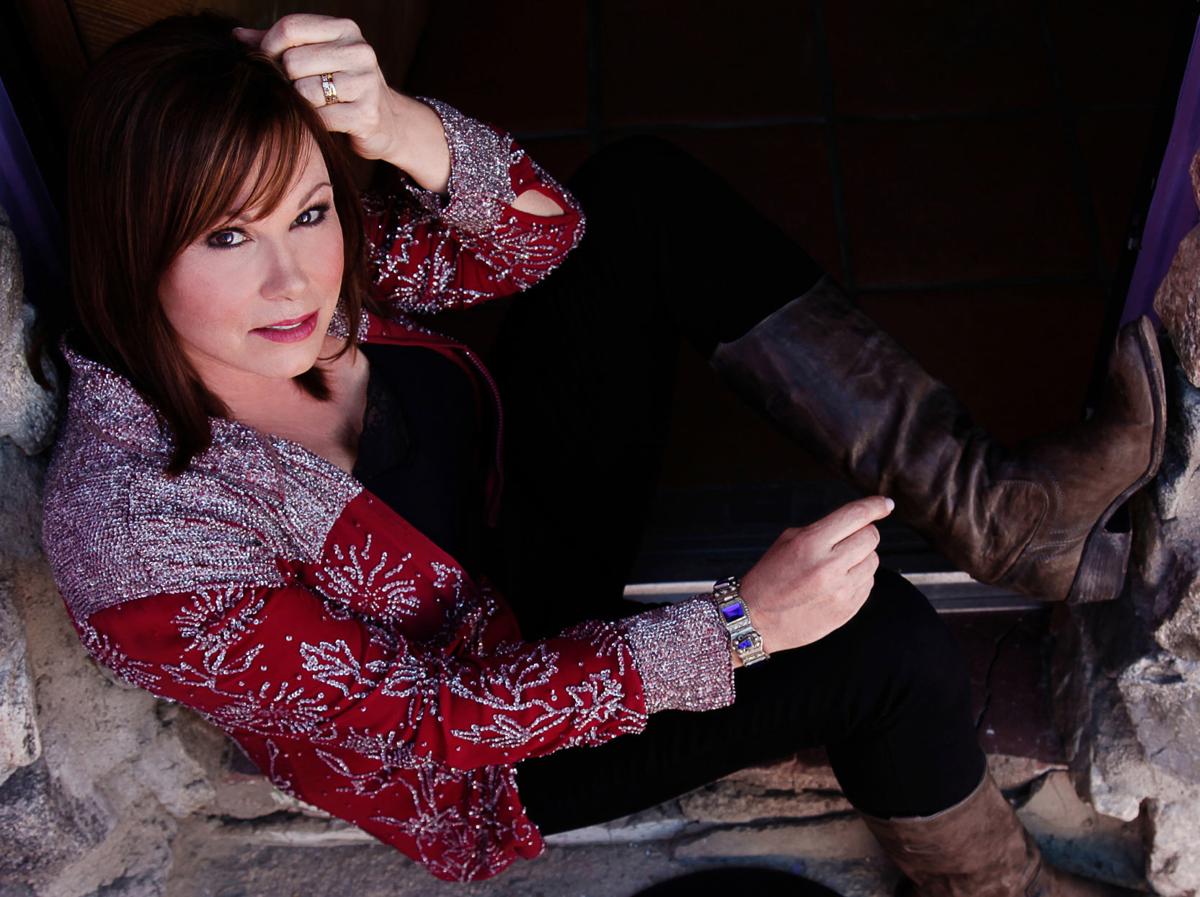 It's going to be a special night for Suzy Bogguss.
The Grammy Award-winning singer has been waiting several years to perform at The Mabel Tainter and on Sunday she will take the stage.
The show kicks off at 7:30 p.m. and Bogguss said it's a show for anybody. She has released albums with music spanning from country and folk to swing and jazz.
"If you're trying to expose your kids to an intimate music experience where they can actually see people playing and it's not such a big production kind of number, it's really much more about the musical experience," Bogguss said.
Tickets are still available at a cost of $45 with a charge of $90 for VIP tickets.
Bogguss made her name with the release of her album "Aces" in 1991 that went platinum and sold more than three million copies.
Her most recent album was a remake of "Aces" to celebrate 25 years since its release. "Aces Redux" features new arrangements as Bogguss felt the original album no longer reflected what audiences were experiencing when attending her new acoustic shows.
"I thought people might like to take something home that was souvenir more like what the show was like that they saw," Bogguss said.
She now travels with her acoustic band and gets a better glimpse of the regions she travels, she said.
She is working on an album that focuses more on day-to-day encounters. Bogguss has been booked for more shows in the southern U.S. recently and she is finally getting to experience and feel of the communities the band performs in.
When traveling by tour bus and having shows the next day across the country, Bogguss didn't spend much time getting to know these places.
"Growing up in Illinois I've always thought of myself as more of a Midwesterner and for some reason I was getting booked for the last couple of years a lot in the south, and there were things that I had not experienced when I was on the (tour) bus," Bogguss said.
Traveling in a smaller group with a less rigid schedule allows Bogguss and her band opportunities that weren't there during the high point of her career.
Bogguss said one of her upcoming songs features the night they spent in Birmingham, Alabama, in a hotel where a wedding was being held. The next morning Bogguss remembers the sound of church bells and the smell of barbecue. She then decided she wanted to spend one more day and experience the city and all it had to offer.
"You can just say 'hey I want to stop and smell the roses for a second,' and that's been kind of beautiful," Bogguss said of touring with a small band.
Throughout her career, Bogguss has teamed with Chet Atkins and on a modern swing album with Ray Benson.
She landed on the jazz charts with an original album and in 2014 released an album with a collection of Merle Haggard songs. In addition to her solo career, Bogguss has been touring with Pam Tillis and Terri Clark on their "Chicks with Hits" tour.
Her interest in different styles of music came from her family, she said. Bogguss grew up in a large family and each of her siblings seemed to develop interest in distinct music types.
Bogguss said she's thankful for the opportunities she's had to collaborate with a wide range of musical talents. This has been key to helping her learn a diverse collection of musical styles. This weekend Bogguss looks to show off all that's she learned and developed over the years.
"For me it's going to be a real special night because I've been wanting to see this beautiful theater," Bogguss said. "Whenever I'm sort of checking off something that I've really have been wanting to do, I always just know this is going to be a very special night so I guess that's enough."
Be the first to know
Get local news delivered to your inbox!