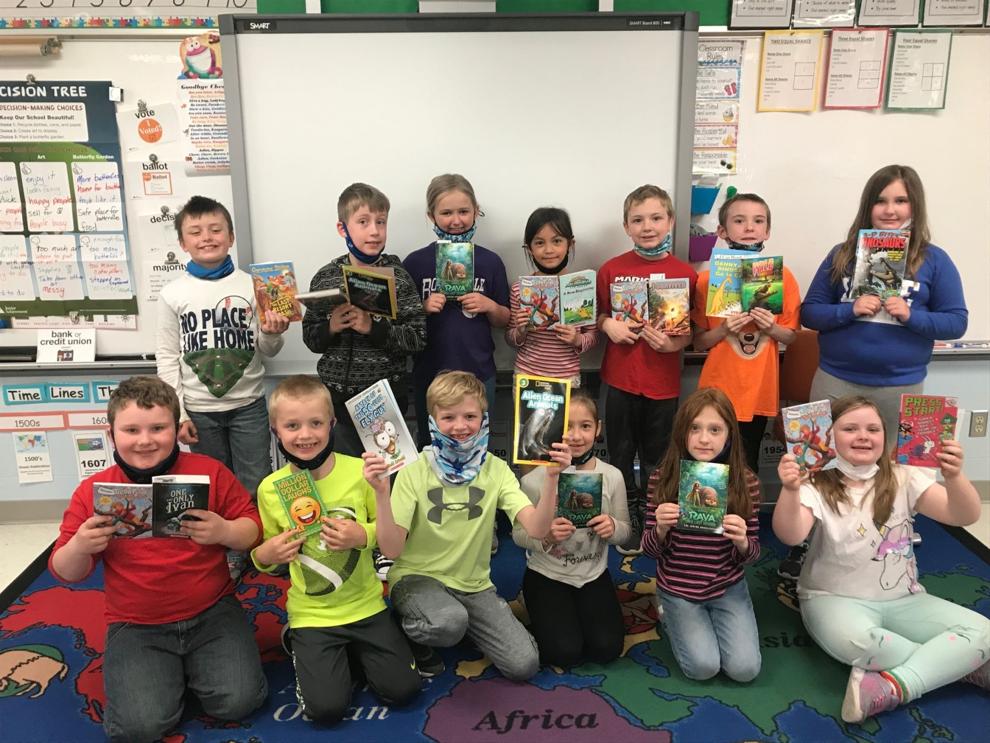 Holly Sweeney, a Reading Specialist at Tiffany Creek Elementary School, is delighted; her students are more excited about reading this year than she's seen in a long time. That is thanks to Book Trust, a non-profit literacy organization whose mission is to engage every child in book choice and ownership, cultivating literacy-rich communities.
With generous support from the TOSA Foundation, Book Trust has been serving Pre-K through 3rd-grade students at Tiffany Creek Elementary since 2014. This year, Book Trust has provided nearly 2,800 new books into the hands of nearly 250 students at the school. Each month, students choose two to three books from the Scholastic Reading Club flyer. The books are theirs to keep and take home. Over the course of the school year, students add up to 25 books to their home libraries.
"Studies confirm a longstanding belief guiding Book Trust's program: ownership and choice matter — and are more motivating to students than book access alone," said Book Trust CEO & President Kellie O'Keefe. "For students around the country, the pandemic has laid bare what we already knew – systemic inequity in education affects our most vulnerable children every day. Now more than ever, we need to address those disparities so that all children are set up for success in the classroom and beyond."
"It is such a treat for kids," said Holly Sweeney. "Each month the students get excited when their books arrive. They take their books home and their parents will read with them. Siblings get to read the books. Families start to create home libraries. It is amazing to see the joy associated with reading spread throughout a family. Reading becomes special."
"One of the best things about Book Trust is its commitment to providing equitable access to books for our kids," said Tiffany Creek Elementary Principal DeeAnn Thompson. "All kids in the classroom participate. It allows everyone to focus on the fun of reading."
In 2001, Adrienne Schatz founded Book Trust to help students gain access to books and develop a love for reading. She started with a small pilot program of 170 students in Larimer County, Colorado. Today, Book Trust serves over 30,000 kids in twenty states. Book Trust has put a total of 8.7 million books in the hands and homes of kids to date.
Book Trust was founded in 2001 with the mission to engage every child in book choice and ownership, cultivating literacy-rich communities. Book Trust's vision is that every child, especially children from underserved communities, has access to books and discovers the joy and power of reading. Learn more at www.booktrust.org.