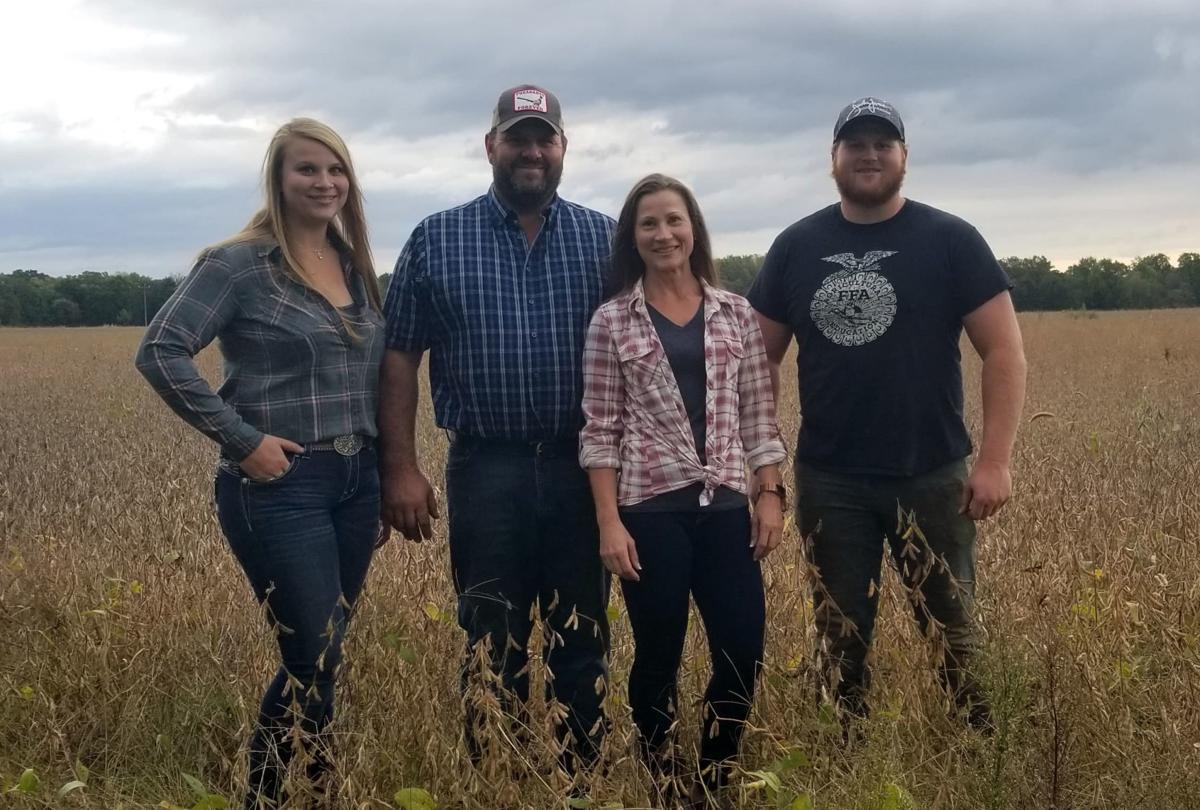 BOYCEVILLE — As the fifth generation on his farm in Boyceville, Jeff Lake takes conservation seriously.
Lake has adopted such conservation practices as cover crops, no-till planting and buffer strips — all to maintain water quality surrounding his farm.
Those efforts are why Lake is one of three finalists for the 2019 Wisconsin Leopold Conservation Award.
"There's a lot of good farmers out there doing a lot of good things and to be up in the ranks, that's quite the honor," Lake said.
Given in honor of conservationist Aldo Leopold, the award recognizes farmers and foresters who inspire others with their dedication to land, water and wildlife habitat management.
"I just feel as stewards of the land we have to communicate, have to get along with nature because she was here first and we're just kind of using it for a while," Lake said. "So I feel like it's real important to take care of what we do and communicate so everybody else can take of their land."
The award is given out by the Sand County Foundation, Wisconsin Farm Bureau Federation, Dairy Farmers of Wisconsin and Wisconsin Land and Water Conservation Association.
Other finalists for the $10,000 award are Bill Ciolkosz of Thorp and John and Dorothy Priske of Fall River.
"Leopold Conservation Award recipients are at the forefront of a movement by America's farmers and ranchers to simultaneously achieve economic and environmental success," Kevin McAleese, Sand County Foundation president and chief executive officer, said in a news release.
Lake farms 1,500 acres of corn, soybeans, snap beans, kidney beans and alfalfa, according to the Sand County Foundation. He has adopted farming technology for variable-rate planting and fertilizing to not over apply nutrients that can lead to runoff. Lake uses buffer strips along the edges of his fields that are near streams or wetlands to act as a filter while also providing food and shelter for wildlife.
To improve soil health, Lake uses cover crops and no-till planting practices. Cover crops help prevent runoff and allow water to naturally filter into the ground while no-till cultivation reduces soil disturbance and cuts back on erosion.
"He practices what he preaches," John Sippl, district conservationist for the Menomonie field office of Natural Resources Conservation Service said. "He is a strong advocate for water quality and wildlife habitat and the practices that he's doing on his farm showcase that."
For his conservation efforts, Lake was previously given the first-ever Precision Agriculture Farmer of the Year award from Pheasants Forever, an organization dedicated to the conservation of pheasants, quail and other wildlife.
Lake has been involved with Hay River Farmer-led Watershed Council and he has hosted field days at his farm.
"Jeff is building that farm legacy, building up the resilience in his farm, in his soils to have his kids come back and farm says a lot," Sippl said. "He's been willing to help nurture and take under his wing nearby farmers, nearby beginning farmers to try to get them started and get them moving in the right direction helps a lot."
Lake said communication between farmers is important so they can work together to take care of the land. He's recently spoken with U.S. Sen. Tammy Baldwin and the Speakers' Task Force on Water Quality regarding water quality protection.
Lake said it is important to communicate with those not involved with farming what's being done for conservation on farms, and how they work with the land to maintain a healthy environment.
"We're all in this thing together. We all drink water, we all need water and we need to protect our water," Lake said. "By communicating what works and what doesn't work, that way we can really come up with some good ideas and protect our water and make it profitable for farmers and still feed the rest of the world."
This winner of the Wisconsin Leopold Award will be revealed in November and presented Dec. 8 at the Wisconsin Farm Bureau Federation's Annual Meeting in Wisconsin Dells.
Be the first to know
Get local news delivered to your inbox!