Solving a drug problem takes communitywide involvement.
A new initiative between the city of Menomonie and the police department is attempting to take those first steps.
Menomonie Police Chief Eric Atkinson unveiled Project Hope — a collaborative program that uses evidence-based practices to move toward solving methamphetamine and opioid addiction in the city — during a city council meeting Monday.
It's a project that Mayor Randy Knaack and Atkinson have been working on for more than a year. Despite other big projects in the city, Knaack said this is the start of the biggest program Menomonie has ever put forward.
"This holds people's lives in the palm of our hands and this so important for Menomonie to set a standard in the way that we deal with a major problem that we have not only in our community but in communities around us," Knaack said.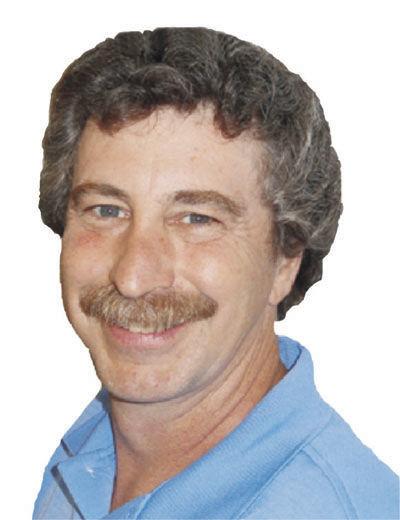 The drug crisis is not only an issue criminally but also on the families in the community. Quality of life in the community is declining and children are being taken from their homes, Atkinson said.
The program isn't just about the mayor and police chief. It needs collaborative approach, he said.
For about 70 years, law enforcement has traditionally relied on arresting, citing offenders and placing them in the criminal justice system. Previous offenders are not getting the necessary resources when reentering society to move forward and lead positive lives, Atkinson said.
According to the Dunn County Criminal Justice Collaborating Council, 33 percent of inmates in the county jail indicated they used meth. Dunn County had nearly one and a half times more meth submissions to the crime lab than Milwaukee County during a four-year span beginning in 2014.
"It's such a significant issue in this area that it's dwarfing major metropolitan areas," Atkinson said.
The program presented includes four pillars: prevention, treatment, enforcement and hard reduction.
The prevention pillar includes the education of youth, parents and the community on the impact these drugs have. Treatment is about deflecting offenders away from the criminal justice system and toward treatment options.
The pillar for enforcement focuses on reducing the illegal sale of substance and deflecting addicts from the justice system. The final pillar of harm reduction is about improving the overall quality of life in the community through education and programs.
Carrie Anderson, a social work supervisor for the Dunn County Department of Human Services, said children are greatly impacted by parents using meth. Children test positive for the drug when they are removed from their homes because their parents are arrested for its use. The children often test higher for the drug, she said.
"Unfortunately, when parents use methamphetamine they basically become nonexistent caregivers and their children fall victim to neglect," Anderson said.
Dunn County District Attorney Andrea Nodolf said meth cases have risen drastically during the last decade. Since 2013, the DA's office is averaging about 100 cases a year after a total of five cases in 2009. Criminal cases regarding meth in 2018 have increased 394 percent since 2007, Nodolf said.
City prosecutor Allyson Moore said drug issues lead to a number of other citations. At the heart of a lot of other ordinance violations is the use of drugs, she said.
"Whether it's drug paraphernalia, resisting obstructing citation, curfew violations, public park violations or even truancy, if you really drill down into the root of the problem you'll find drug use that's really a problem in our community," Moore said.
Atkinson said he hopes by using proven strategies that have worked in other parts of the United States, Project Hope can make a lasting difference.
A group of individuals also attended the council meeting to share their stories of their ongoing recoveries from meth addiction. These stories show that people can get better with the right support and that they can provide hope for others, he said.
"There is ability to be able to recover and gain your life back and the good fortune is that Dunn County, although we're not a very large county, we do have resources that can help people," Atkinson said. "It's a matter of coordinating some of these existing resources and working together to be able to find a way out of addiction and help both our adults and children lead successful lives."
Be the first to know
Get local news delivered to your inbox!