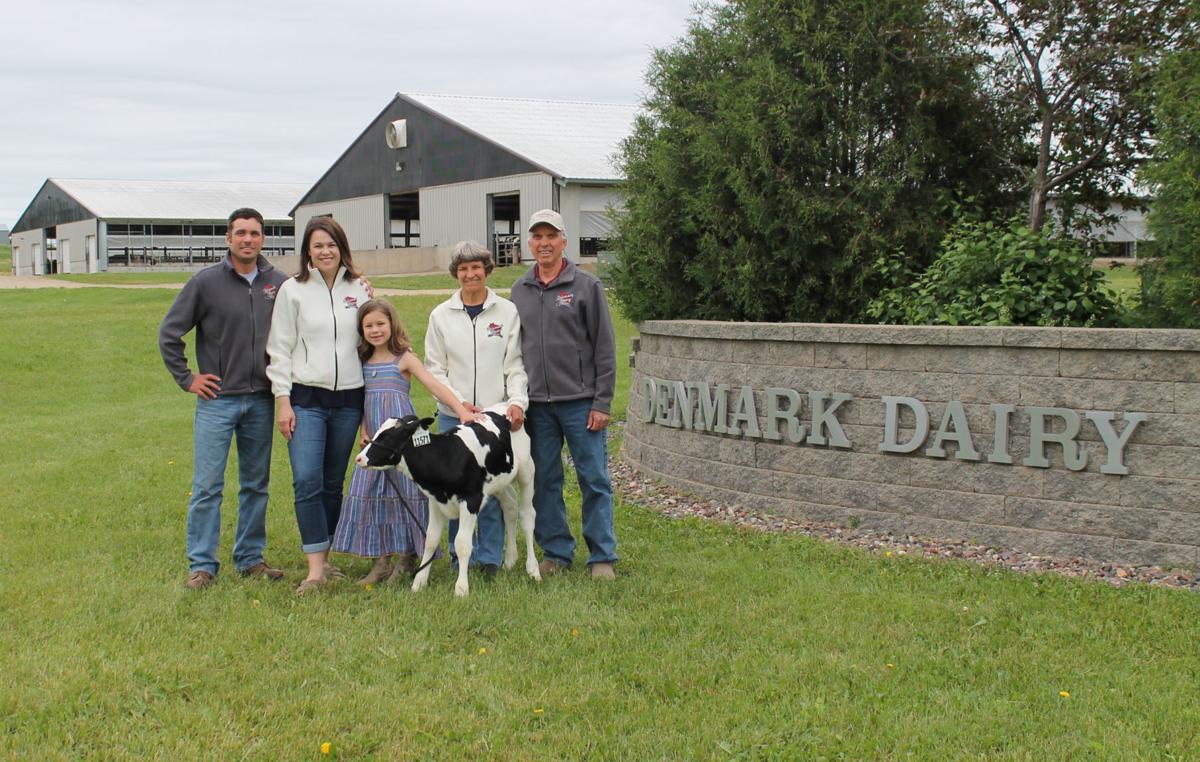 Wisconsin agriculture is still ranked as the No. 1 state industry and is using every measure to maintain its economic impact on the state. One resource that local farms are finding to be highly successful is development of agricultural attractions that invite local residents and tourists onto their land to experience the peaceful but energized farm environment. In Wisconsin, some of those activities include u-pick fruits and vegetables, community supported agriculture (CSA) pickup, corn mazes, hay rides, etc.
Agritourism – also called agritainment, agricultural tourism, agritourism or farm tourism – does not have a single definition. In essence, agritourism combines elements of the tourism industry with elements of the agritourism industry by bringing the public to farms.
Agritourism is recreation at its finest! Visitors might tour a vineyard to explore winemaking or discuss the process of transforming grapes into high-quality wines. Younger guests (as well as many adults) may discover that goats are not dogs with horns, donkeys are different from horses, milk does not originate in a plastic container in the grocery store and chocolate milk does not come from brown cows. Visitors can pick pumpkins, apples, cherries, and other produce; or they can navigate corn mazes. Attendees are adding hayrides, barnyard animal visits, and dairy treats from a local creamery to the top of their "fun-things-to-do" lists.
Many people travel to relive fond memories. In the case of agritourism, some visitors will choose a farm visit to rekindle memories of the simple, rural lifestyle they remember from childhood. Depending on the farm experience, guests may pay money for food, lodging, transportation, or souvenirs, but they are really buying a sentimental journey. These happy visitors will return, and they will tell their friends about their experience.
2019 Farm-City Day: An on-farm experience
Are you looking for an opportunity to visit a local farm and catch that agritourism experience? You'll have an opportunity to do just that on Saturday, September 7th from 10 a.m. to 2 p.m. at the annual Chippewa Valley Farm-City Day event!
2019 marks the 12th anniversary of this annual on-farm event. Chippewa Valley Farm-City Day is a free event about fun, sharing and educating, as well as fostering a mutual understanding about modern, agricultural practices between our agricultural and non-agricultural residents.
The first Chippewa Valley Farm-City Day event was held in 2008 and is held at a local farm in Eau Claire, Chippewa, or Dunn County each fall. In past years it has been held on farms with a variety of agricultural features, including dairy cows, horses, sheep, cash grain, strawberries, and an on-farm creamery.
Farm-City Day is an event that is open to the general public. This event is free to attend and is generously supported by Chippewa Valley area businesses and agriculture groups. The planning volunteer committee includes professionals and farmers who are passionate about promoting agriculture in the Chippewa Valley. In addition, more than 100 local community members will assist during the event.
2019 Host Farm: Denmark Dairy LLC
In 1885, at just 15 years of age, Anton Kragness emigrated from Norway to the United States. After working several years as a farm laborer in Texas and the Midwest, he purchased land near Colfax, Wisconsin in 1902. On the original farm, Anton and his wife Gurine built the original farmhouse, barn and tobacco shed. After Anton passed away in 1935, his two sons, Lloyd and Andrew, worked the farm by increasing both land acreage and herd size. Decades of hard work and determination provided for their families and supplied milk to nearby creameries.
Dennis and his wife Mary joined his parents Lloyd and Avis after purchasing Andrew's share of the farm in 1973. The dairy grew from 50 to 80 cows in the next few years. In 1986, Dennis and Mary took over complete ownership of the farm and named it Denmark Dairy. They raised five children on the homestead farm. Their only son, Karl, joined the farm in 2002 after graduating from UW-River Falls where both his parents also attended. Shortly after Karl returned to the family farm, they decided that expansion of the business was essential to improve facilities and to adjust to market forces.
Today Denmark Dairy is milking approximately 2,400 cows and farming over 4,500 acres between two farms. They employ close to 40 employees that complete the majority of the farm's cropping, harvesting, and manure removal. Calves are fed pasteurized milk and raised to 6 months before they travel to Nebraska to be raised on dirt lots.
Their growth has been essential in this ever-changing agricultural market but more importantly they have implemented technology that maximizes sustainability. Most importantly, the Kragness family believes their continued success is directly tied to the health of their cows, soils, and quality of water.
Dennis, Mary, Karl, Mandy, and Olivia Kragness, are privileged to continue what Anton and Gurine started 117 years ago. As farmers they know that producing food for our country is hard work but essential and extremely rewarding. That is why they are honored to host the 2019 Farm-City Day event and look forward to inviting several surrounding schools and the general public to their farm.
Event Details
Farm-City Day attendees will see how Denmark Dairy focuses on animal care and utilizes soil and water conservation best management practices. Guided wagon tours of the farm will be provided by the Chippewa Valley Technical College Agri-Science students.
Attendees will also be able to get a hands-on feel for agriculture when visiting the educational displays, including learning about bees, having your gardening questions answered by local Master Gardeners, learning how the Lely robotic milking system milks a cow, and viewing Dunn Energy's hotline wire demonstration. Kids can also visit the petting zoo and have their picture taken with a calf.
Many dairy products will be available for sampling, including AMPI cheese sticks, ConAgra Foods pudding snacks, and Ellsworth Cooperative Creamery cheese curds. A lunch meal is available for purchase from the Willing Workers 4-H Club.
We hope you will visit the farm on Saturday, September 7. If you're traveling to Denmark Dairy, take exit 61 from Hwy 12/29 near Elk Mound and turn North onto Hwy 40. After 6 miles, turn left onto County Rd B. After 2 miles you will reach the farm on the right and follow event signs directing you towards parking.
Feel free to visit our website (www.farm-cityday.com) or Facebook page (Farm-City Day) for more information. There is so much fun for the whole family at this year's Chippewa Valley Farm-City Day.
Be the first to know
Get local news delivered to your inbox!