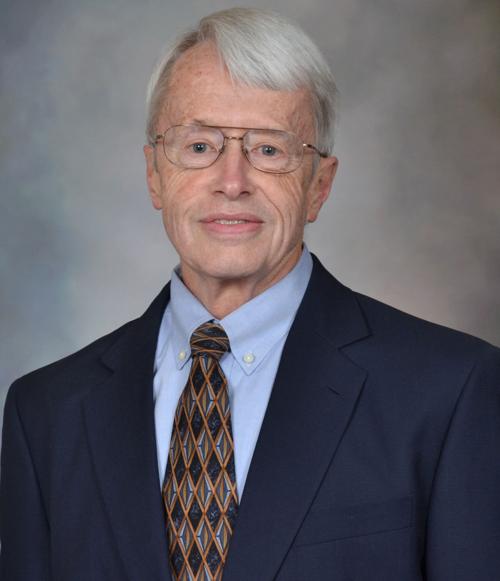 James Walker's love for family medicine began as a youngster.
But as he retires after 44 years working at Mayo Clinic Health System in Menomonie, it's a passion he will continue to pursue.
An Eau Claire native, Dr. Walker returned to the Chippewa Valley in Menomonie in 1976 after medical school at the University of Minnesota and training in the Twin Cities.
He earned his undergraduate at UW-Eau Claire and was able to return to an area he enjoyed.
"I love this area of the country," Dr. Walker said. "Menomonie was an opportunity to come to a place where I could do family medicine, but do full spectrum family medicine. The philosophy here has always been if you can exhibit competence in an area then you can continue to practice in that area, and so I feel like it's been a very fulfilling place to be a family physician because I've been able to do all aspects of family medicine."
Dr. Walker was instrumental in starting the Free Clinic of the Great Menomonie Area 15 years ago and has operated as the medical director since the beginning.
While Dr. Walker will be stepping away from his position at Mayo Clinic Health System, he will remain active in helping others as he stays involved with the free clinic and continues traveling to the Democratic Republic of Congo to teach maternal health to a population where the need is high. Dr. Walker has traveled to Congo four times and plans to return in the fall.
The story of Paul Carlson — an American medical doctor who did missionary work in the Congo until he was kidnapped and killed by rebel insurgents in 1964 — motivated Dr. Walker to enter family medicine and work to help an area in need in the same way.
"I was at a conference a couple years ago and they talked about 'what is your why?' " Dr. Walker said. "I decided my why is providing care for people physically and spiritually. Even when I'm retired, I want to be able to continue to work in that area."
Dr. Walker cites the relationships built with his patients as his most fulfilling reward, saying he's been "very, very privileged" people have allowed him to be part of their families.
"That's been really evident to me over these last few weeks as I've been finishing up my practicing and saying goodbye to my patients," Dr. Walker said of the importance of the relationships. "A lot of them I've been taking care of for three or four decades so they're not just my patients, they're my friends."
Obstetrics has always been a love of Dr. Walker. He has delivered more than 2,000 babies and said getting the chance to be a part of the lives of so many children and their families.
In addition to his medical work with Mayo Clinic Health System and the Free Clinic, Dr. Walker has spent the last 30 years as the physician for the Menomonie football team under 2020 Wisconsin Football Coaches Association Hall of Fame inductee coach Joe LaBuda.
Starting as a doctor when needed from the stands, Dr. Walker quickly became an on-the-field physician and is proud of not only the team's stellar record on the field, but what it does away from it.
"I'm smiling while I'm talking about this because it's really something I totally enjoy," Dr. Walker said of working with the Mustangs. "Obviously it's been a really successful program but the part about the program I really like the most is just that I feel that program has not just had good football teams but it's been making men. Just to watch young players develop into great men over time with a significant influence from that whole program, it's a real privilege to be part of that. I consider Joe a great coach and a good friend."
The decision to retire was not easy for Walker, but was helped by his ability to still positively impact the lives of other through medicine.
In his free time, Dr. Walker enjoys being outdoors. He ran several marathons prior to knee surgery and is an active cross country skiier, competing in the American Birkebeiner 20 times. Dr. Walker will be able to spend some of his new-found free time with those activities as well as shoe-shoeing, hunting and fishing.
But while some things are changing for Dr. Walker, his passion to help others will not be.
Dr. Walker cited the book "Finishing Well" by Bob Buford as motivation for doing what he will be in retirement.
"The author talks about you may not be doing what you were doing during your professional life, but you still need to do things that have significance in the lives of people and that's really going to be my goal going forward," Dr. Walker said. "Just to continue to do things that are significant and make an impact on the lives of other people in a positive way."
Be the first to know
Get local news delivered to your inbox!