Dunn County is short on poll workers for the upcoming spring election.
With older individuals facing higher risks associated with contracting COVID-19, Dunn County Clerk Julie A. Wathke is asking for individuals to help replace poll workers unable to work because of health concerns.
"We need the people of Dunn County to step up and help out," Wathke said. "If you are a state, county or municipal employee, a teacher, a student or someone looking for temporary work, we need you help."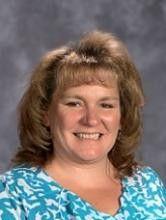 Poll workers, also called election inspectors, are appointed at the municipal level and anyone interested in working should contact their municipal clerk's office. Election inspectors are also able to serve other municipalities within the county and those interested should contact their clerk to learn about needs in other county municipalities.
Training will be done for election inspectors prior to the election and all workers will be given the necessary training needed to successfully serve in the role.
The Wisconsin Elections Commission and Wisconsin Department of Health Services is working with local election officials to provide guidance on how to conduct safe and secure elections. While voter turnout is expected to be lower than usual, election workers will need to process a greater number of absentee ballots, Wathke said.
Poll worker responsibilities
Poll workers will be assigned duties on the day of the election at polling sites. Duties could include issuing ballots to registered voters, registering voters, monitoring voting equipment, counting votes or explaining how to mark ballots or use voting equipment.
The polls are open from 7 a.m. to 8 p.m. and poll workers could work from about 6:30 a.m. to 9 p.m. In many municipalities, election inspectors work split shifts. Workers are paid for working at the polls, and sometimes for training, at a rate determined by the municipal governing body. Poll workers are also allowed to volunteer their time.
Election inspectors are usually appointed to two-year terms, however, those only willing to work April 7 are still appreciated, Wathke said, and will not be expected to serve two full years.
Wisconsin law allows those appointed to serve as election inspectors be given an unpaid leave of absence by their employer if the employer is given at least seven days prior notice. The leave would be for the entire 24-hour period on election day. Municipal clerks must verify election appointments upon request of any employer.
To be a poll worker you must:
Be a qualified elector (an adult U.S. citizen who has resided in the election district for at least 10 consecutive days) of the county in which the municipality is located.
Not a candidate for any office to be voted on at that polling place in the election.
Be able to read and write in English.
Be the first to know
Get local news delivered to your inbox!