Tuesday, Wisconsin Governor Tony Evers announced his intention of issuing a "Safer at Home Order" to the people of Wisconsin in an effort to combat the COVID-19 pandemic. Wednesday, he released the actual details of his order. Law enforcement leaders here in my office have been working together over the past several hours reviewing and interpreting what it means to the people of the great State of Wisconsin and specifically to the people of Dunn County. Numerous inquiries are coming into my office seeking guidance on what this order means to them. Unfortunately, I do not have all the answers at this time as we were given the order at the same time you received it and we are still working actively to fully understand the intended scope.
The Dunn County Sheriff's Office is dedicated to providing a safe and secure community through partnerships that build trust, proactively reduce crime/recidivism, minimize victimization and enhance the quality of life while protecting constitutional guarantees.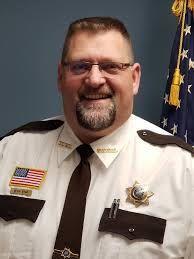 During these difficult and unprecedented times, some of our individual rights are certainly being restricted. These rights are being restricted at the recommendation of medical health professionals for the greater good of all, so that others may live. This is a community effort that requires collaboration and cooperation from all. I ask the people of Dunn County to voluntarily comply with the "Safer at Home Order" issued by Governor Tony Evers' Office so that together we can get through these difficult times. I understand and appreciate the great personal sacrifices being made to accomplish this mission. While this is challenging, I know that by taking this seriously and following the recommendations, we can save lives.
My staff and I are committed and dedicated to protecting your constitutional guarantees. This order has not suspended the United States Constitution or the Constitution of the State of Wisconsin. We are not under "martial law." You will not be stopped without reasonable suspicion that a violation of law has occurred. This is the same standard that existed prior to this order. You will not be detained or questioned as to why you are leaving your house or questioned about the purpose of your travels.
We will investigate and take enforcement action on blatant violations of this order that put our community at great risk. We are simply asking for voluntary compliance with this order so we can move forward and defeat this pandemic. I want to end by thanking the people of Dunn County for their compliance, understanding, and great personal sacrifice. Like most law enforcement agencies, we have had to change how we operate during this stressful event. I am here to assure you that the entire Dunn County Sheriff's Office is standing ready to protect and serve.
My office has received many questions from business owners relating to what an essential business is. The link (https://wedc.org/essentialbusiness) is from the Wisconsin Economic Development Corporation website. It is a resource for businesses to determine whether or not they are considered an "essential business". There is an inquiry tool at the bottom of the page where you can request an essential business designation.
Be the first to know
Get local news delivered to your inbox!