135 Years
Mr. E.A. Hull, representing Fairbanks, Morse & Co., of St. Paul, was in the city, Wednesday, and interviewed some of our business men on the water works question. This firm is engaged in the business of putting in the machinery, mains, & hydrants required to furnish cities and villages a water supply. It has taken the contract to build a system of water works for the city of Eau Claire, recently, at a cost of about $250,000. Mr. Hull received much encouragement from those citizens he met during his brief stay in our city, sufficient, we trust, to warrant his firm in making a thorough examination of the matter, with a view of presenting some definite plan on proposition to our people in the near future.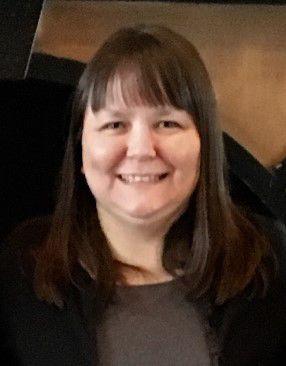 125 Years
A disturbance occurred at J.W. Windsor's restaurant at Barker that came near being attended with fatal result. Mr. Windsor had some difficulty with a party of young men who were playing pool at his place and during the melee he opened fire with a revolver. A young man named Matt Woodward seemed to be the target. Three shots were fired-one grazing Woodward's neck, another hitting him in the right breast. None of the wounds are serious, but though badly hurt Woodward had the nerve to drive to Menomonie the same night and make complaint before Justice Shafer who issued a warrant for the arrest of Windsor. Sheriff Howison and Undersheriff Wright drove to Barker, made the arrest and had the prisoner in court Tuesday morning. The examination was postponed until next Tuesday when the facts in the case will be fully brought out. Windsor's bail was fixed at $500, in default of which he was taken to jail.
100 Years
Fuller Co. Buys Building. One of the most important transfers in down town real estate made in some time, was the purchase this week of the two-story brick building at Second street west and Sixth avenue by the Fuller Auto company from Samuel Lentner of Arlington. The consideration was $13,500.
The Fuller Auto company recently moved into this building from the Oscillating Sleigh building. The place the company now occupies and has just purchased was used for some years by William Gundlach as a garage and repair shop. It contains a full basement with cement floor, large new freight elevator, heating plant, etc., and with it goes a large warehouse to the rear. The Fuller Auto company will devote the building and warehouse to its business as a dealer in Buick, Cadillac and Maxwell cars, and Samson tractors, and its repair work and accessory line.
75 Years
Wednesday, April 25, 1945
2 Unhurt, Car Damaged Little, in Plunge Over The Lake Bank. Two persons, Miss Mary Blair Wilson, city, and Gerald E. Seitz, home on furlough from the Army, were uninjured, and a Buick sedan belonging to Mrs. T.B. Wilson, city, was damaged when the car snapped off a metal whiteway post on Crescent street, across from the O & N Lumber company office at 5:15 o'clock Saturday morning and went one third the way down the steep bank before it stopped.
Seitz, driver of the machine, explained to Policemen William Brunn and Roy Schultz, that he was driving west on Crescent street when an approaching car from the other way forced him to pull to the north side of the highway. In so doing the Buick struck and snapped off one of the metal whiteway posts, then the car went out on Crescent Street, swerved again towards the curb, jumped the curb, went between two trees and part way down the bank. The car was slowed part way down when it struck and broke through a stone retaining wall. It went a bit further and stopped on the north edge of the pathway that leads to the boathouse. Seitz told the officers he was driving about 22 miles an hour when the mishap took place.
50 Years
Wednesday, April 22, 1970
School Bus Safety Week Being Observed Locally. In addition to concern for our environment, this is National School Bus Safety Week. Here in Menomonie the week is being observed in the following manner: Recognition of the people in the field of pupil transportation who make it possible to transport more than 1,800 students each day. A display of a school bus at Lammer's Shopping Center and at Dick's Red Owl. Drivers have been instructed to drive with their headlights on to remind motorists of School Bus Safety Week.
A fact sheet issued by the Menomonie district makes this point. "Economical transportation is very important today, but should not take precedence over the more important goals of safe, adequate and efficient transportation."
General transportation statistics for 1969-1970 are: Thirty one school buses are in use. Six station wagons are also used to transport pupils. Sixty one per cent of the total public enrollment is being transported. The average daily mileage of all these vehicles is 2,188 miles. The total annual mileage for all buses is in excess of 393,000 miles. The theme of the national observance is, "School buses carry the most precious cargo in the world-your children. Please be extra careful when near a school bus."
25 Years
Boyceville looks at buying new ambulance. A three member committee was appointed to investigate the purchase of a new ambulance when Boyceville Community Fire & Ambulance Service representatives met last Tuesday in the Boyceville Fire Hall. Named to the committee were Raymond Beyer, Stanley Andrews and Harold Frieburg. They will report their findings at the organization's July meeting.
Purchase of a new ambulance to replace a 20 year old unit was recommended by Dale Mounce, ambulance service director. He estimated the cost between $68,000 and $80,000. The organization has $50,000 available to apply toward the purchase.
Representatives voted to increase the wage of Dolores Sutliff, ambulance service bookkeeper, from $9.55 to $10.21 per hour. She works approximately 20 hours a month. Outstanding ambulance service accounts from 1991 totaling $1,462 were ruled uncollectible.
The service area includes the villages of Boyceville, Wheeler and Knapp and all or parts of the townships of Hay River, Lucas, New Haven, Otter Creek, Sheman, Stanton and Tiffany.
15 Years
Wednesday, April 20, 2005
Miller and Gust meet in Madison. Menomonie senior Andy Miller and MHS 2004 graduate Mike Gust met Saturday in Madison at the Badgers Spring football game. Miller was on hand to accept his award for being named to the 11 member National Football Foundation scholar athlete team, presented to him at half time. Gust is currently on the Badgers team as a walk-on and played in the spring game. Gust incidentally was the recipient of the National Football Foundation honor scholarship in 2004. Miller is the sixth athlete from Menomonie to be selected to the team, as Menomonie has had more National Football Foundation scholar athletes than any other school in the state.
10 Years
Indian mascot bill passes Assembly. The assembly passed a bill late Tuesday night that would require school districts to stop using Indian and "race-based" mascots, logos and nicknames found to promote discrimination or face monetary penalties. The Senate passed the bill last week, so it now heads to Gov. Jim Doyle. There are currently more than 30 school districts with mascots or logos that could be directly affected by the bill, SB25. Some of the nicknames in question include the Redmen, Chieftains, and Warriors.
The state Assembly already had approved a similar version of the bill in late February. Assembly members passed the Senate version by a vote of 53-45.
If Gov. Jim Doyle, signs the bill into law, Wisconsin would require the state superintendent to immediately review complaints from any school district resident. The superintendent may decide to schedule a hearing on the matter, but may decide it's not necessary. For example, a hearing would not be necessary- or could be postponed -if a school district could prove several factors, including the basis of a complaint is a depiction is of a specific, federally-recognized Indian tribe, and that tribe granted approval to the school board to use its name.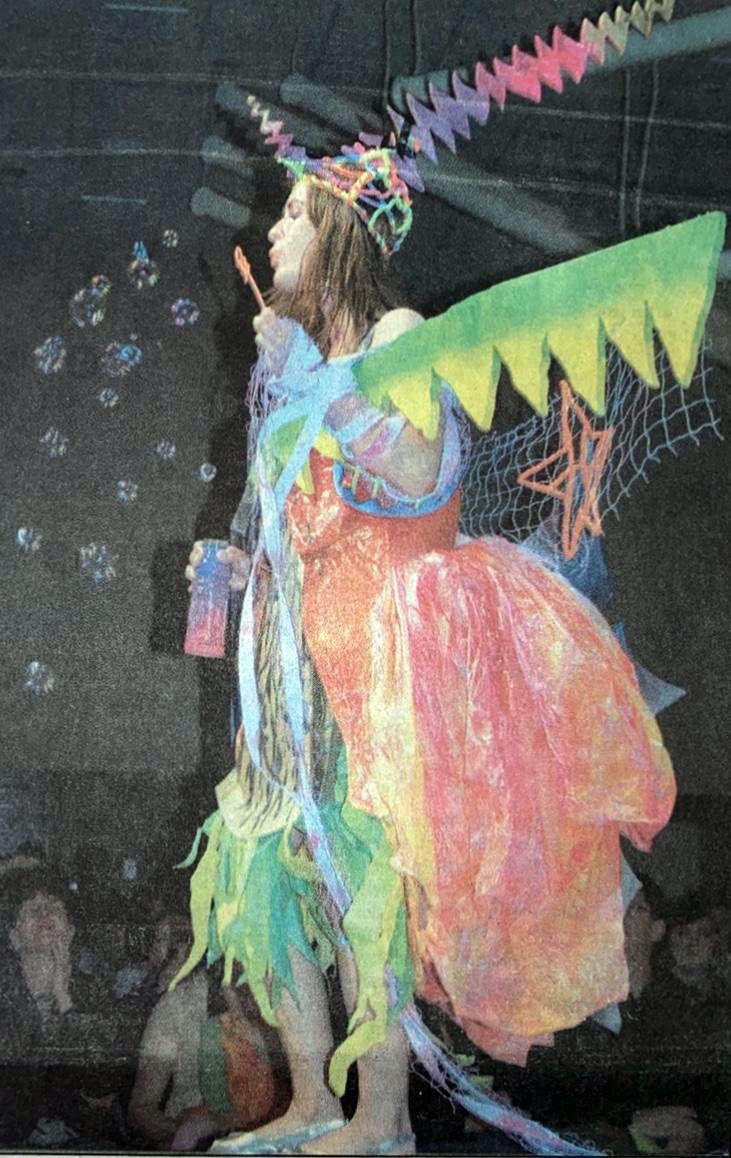 5 Years
Wednesday, April 22, 2015
Menomonie Market Food Cooperative plays an integral role in maintaining a healthy community in many ways. Members and customers appreciate the opportunity to buy affordable, wholesome food and support local agriculture. The co-op, founded in 1973, is a local, natural and organic market that provides customers with local access to healthy choices for their physical, social and environmental needs. They are committed to the community and strive to provide high quality natural and organic products at fair prices, while supporting local producers and the local economy. They also are conscious about reducing waste and support the environment.
The co-op promotes buying in bulk to reduce packaging waste by offering an array of fruits and veggies that can be bought in large quantities and beans, granola, and nuts that can be packaged in glass jars.
The co-op has become a central place for college students, professors and members of the community to shop for healthy food options.
In addition to a friendly shopping atmosphere and weekly flyer, the co-op offers a unique product assortment of foods that are locally sourced. "We have products from local and regional vendors in every aisle," notes Tanya Young, membership and marketing manager. According to its 2014 Annual Report, the co-op sold more than $550,000 in local items and exceeded $2.2 million dollars in overall sales.
Be the first to know
Get local news delivered to your inbox!