135 Years
Commander F.E. Pease had a serious attack of sickness on his way to the G.A.R. encampment at Madison last week. When near Ellroy he was attacked with a terrible pain in the region of the stomach, which caused complete prostration and for a time occasioned a good deal of anxiety among his friends aboard the train. Reaching Madison he was safely housed, but in such a condition as to incapacitate him for attendance upon the first day's proceedings of the encampment, greatly marring the expected pleasures of the occasion.
Elk Mound- Mr. Rosenberg is now engaged in trapping for certain members of the long fingered fraternity who are in the habit of helping themselves to his woodpile.
It is currently reported that George Ginder is engaged in hauling lumber for a new house; and that a wedding will soon follow, as a natural consequence.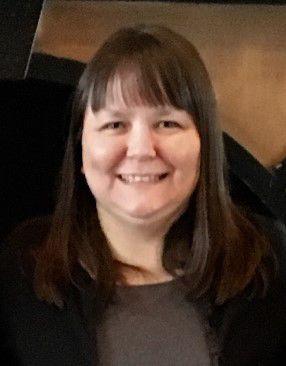 125 Years
No new cases of scarlet fever have developed. The board of health and the attending physicians have take every precaution to confine the disease to its present limits. The houses are placarded and strictly quarantined, a special guard being on duty to see that the orders of the board of health are observed and obeyed. No deaths have occurred during the week and as a rule the patients are doing well. The most seriously afflicted is in the family of Mrs. Wm. Schrader on Twelfth street where five children are prostrated. These cases are under the special charge of Dr. Howison, the city physician, and are made as comfortable as possible under the circumstances. It is believed that any further spread of the contagion can be prevented if the people will exercise due caution by keeping their children away from the quarantined places.
Twenty families in the town of Rusk, Burnett county, are reported to be starving, and Chairman Cornelius, of that town, has appealed to Gov. Upham for relief. The sufferers lost all their property in the forest fires last fall.
100 Years
Old Fair Ground Is Sold. A real estate deal of unusual interest and proportions was consumated Monday in the sale of the property known as the old Fair grounds, by the Wilson Land and Lumber company, to a land company of this city, of which G.G. Pfefferkorn is president and through whom the deal was negotiated.
This tract includes about 507 acres of beautifully wooded level land, part of which lies in the city limits of Menomonie, having a frontage of about one mile on Broadway, with the Red Cedar river as the west boundary. The land is also watered by another fine stream. It has been a playground and picnic grounds for citizens of Menomonie and Dunn county since 1885, when it was purchased by T.B. Wilson, title having remained in the Wilson family continuously since that date. The deal was a surprise, as it was not surmised in business and farming circles that this choice acreage could be bought. The northeast part will be platted into city lots. A portion will be sold as acreage, and the balance will be divided into three or four beautiful farms.
75 Years
At the Alderman's weekly meeting on Tuesday evening City Atty. F.A. Clark reported that the city had acquired ownership of Boy Scout island by deed, and there are no restrictions, and that the city may sell or lease this land. Alderman C.W. Hellum said he thinks the city should lease, and not sell the land to the Legion. Alderman Robert Smith stated that he thinks that if the property is leased or sold to the Legion, that some of the other similar organizations in the city may come before the Aldermen to make similar requests for sites. Alderman Oscar Brekke asked that if Boy Scout island is leased or sold to the Legion that there will be a clause put in the contract providing that the Boy and Girl Scouts can use this island part time. And Alderman Otto Holzhuter said that if the Legion does get the island, there should be a clause in the contract providing that the public be allowed to fish from the shore around the island. Before the matter was dropped, it was stated that the council wants a clearer and more definite request from the Legion.
50 Years
Stout Hockey Player Has Dedication. Lack of dedication among today's high school and college athletes has become a problem for coaches. However, Stout State's hockey coaches Arne Taylor and Ken Erickson say Middleton junior Keith Hady isn't lacking in this department. Before the season started, Hady ordered a pair of new skates from a St. Paul firm. When informed the skates had arrived in St. Paul, Hady, who doesn't have a car, rode a bicycle from Menomonie to St. Paul to get his new blades. Unable to ride on I-94, Hady peddled his way on USH 12 to St. Paul and back on the same day. And, made it in time to make a scheduled practice called for the afternoon.
Josephson Misses Scoring Record. Steve Josephson, Menomonie High's high scoring junior forward, narrowly missed tying the Indian single game scoring record when he hit 39 points against La Crosse Logan Friday night here. The record is held by Henry Lamkin, who scored 41 points against La Crosse Central in the 1967-68 season. Josephson hit on 17 of 25 attempts from the field and was five for eight from the foul line. Fifteen of his 39 points came in the final quarter to help Menomonie score a 74-65 come from behind victory.
25 Years
UW-Stout students to appear in movie film with Ted Danson
When UW-Stout students Jodi Emmert, Lisa Backland, Jamie Corulla, Heather Bohm, Barbara Brueckers. Traci Dishnow, Sara and Abigail Lundren, Amy Erickstad and Wanda Swinton began their Study Abroad Program at the American College in London, little did they know that they would end up in a major new British movie directed by John Henderson of "Four Weddings' and a Funeral" fame.
They spent a day with "Cheers" star Ted Danson on the set of his new film, "Loch Ness.". The students play students in a classroom situation in, of all places, Southern California. The American College in London was chosen exclusively for their students. "I was lucky to be one of the first 50 to be chosen," says Wanda. James thought "it would be interesting and fun.
Up at five o'clock in the morning, off to location the happy ten went. Upon arrival, a good breakfast was served followed by a makeup call for a Southern California tan. "We then all went into a classroom setting and waited for our professor to arrive. Wow, Ted Danson for a professor in anthropology can't be all bad," says Sara with starry eyes. "He was great, so human," says Barbara. "He cracked jokes to help relax us before the cameras started to roll." "Loch Ness" will open sometime in 1995.
15 Years
In conjunction with the Highway 40 project, three projects at Colfax High School, with a price tag of $ 1.2 million took place this past summer and fall.
The three projects included:
Heating system.
South (front) parking lot.
Martin Andersen gym lobby.
For several years, the school board discussed the projects. But, the board wanted to move forward only when the district had reached a financial position with the local school budget, so that the state would be contributing the major portion of the dollars needed to complete the projects.
The board approved the projects only when it was found that 80 percent of the projects would be paid by state dollars and 20 percent would be paid by the district's reserve fund. On a $1.2 million project, the state would pay $960,000 and $240,000 will be taken from the district's reserve fund.
The reserve fund was initiated several years ago for these projects. The 20 percent portion of the cost will be taken from this budget function and not be placed on future tax levies.
"If the general fund levy increases at a rate faster than normal as years move forward, it will be because of other issues, not these projects," said Superintendent of Schools Lee Bjurquist.
10 Years
Fake bills buy real food.
While many people were watching football on TV or going about other activities, somebody was apparently cashing in with counterfeit bills at two Menomonie restaurants. Just after 3 p.m. on Sunday, two males entered Perkins in North Menomonie. One of the males requested a $20 bill in exchange for two $10 bills. The Perkins employee who handled the request noticed that the bills received seemed different and later were found to be counterfeit. Later that night, an employee at McDonald's restaurant noticed two $10 bills that felt strange. The employee found the fake bills to have identical serial numbers. The employee said the counterfeit bills were received sometime between 4 and 7 p.m. Sunday night. Although there was no description given associated with the McDonald's incident, the Perkins employee said the man who handed over the counterfeit bills in that case was a thin white male in his mid-20s who stood about six feet tall and was wearing a black winter coat and a black winter hat. The Menomonie Police Department (MPD) released information on Monday, stating that the bills were all in "the 2006 series "and all had serial number FB63944616A. There is also no security strip on the bills nor is the presidential hologram visible when the bills are held to the light.
5 Years
Mustangs earn a share of BRC title.
The Mustangs earned a 51-15 win over Chippewa Falls to claim a share of the Big Rivers Conference title. At 5-1, Menomonie tied with Hudson and Eau Claire North for first-place in the conference.
"The kids knew that they had to get a win to clinch a share of the conference title and they went out and took care of business," coach Grant Peissig said.
Four Mustangs recorded pins on Thursday. At 132 pounds, Hayden Schlough pinned Riley Weyandt of Chippewa Falls in 4:59. Other pins for Menomonle were Logan Schlough (145 pounds, 2:51), Josh Waddell (182, 1:06) and Joey Ford (113, 3:29).
It's the third straight year that Menomonie has earned at least a share of the conference title. " Obviously being able to pull off the three-peat is a great accomplishment. It's the first time in school history that we have won three straight conference titles in wrestling," Peissig said.
"So our guys should be really proud of themselves, it is a product of their hard it work."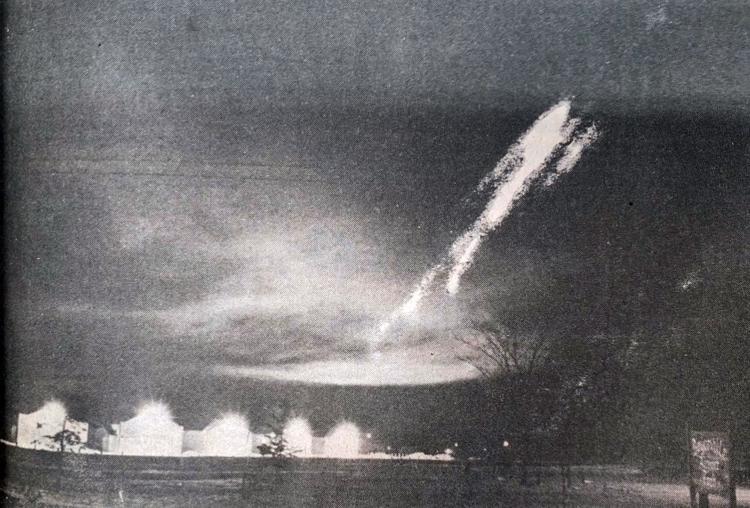 Be the first to know
Get local news delivered to your inbox!