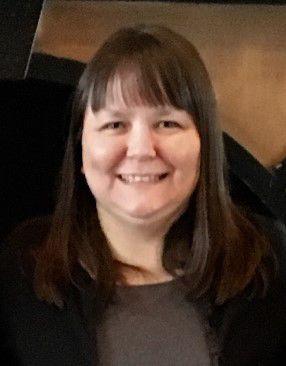 Another Landmark Gone. Robert Macauley has bought the old Dunnville house, at Dunnville, and workmen are now engaged in taking the house apart, and the material will be used in building hay sheds on Mr. Macauley's farm in that vicinity. The house was erected by the late Amos Colburn in 1855, just 30 years ago, and was the first hotel built in Dunn county. It has not been used as a public house for many years and the building has suffered much from lack of repair and general neglect. It was a very pretentious building for those pioneer days, being 32x48 and two stories high, and was a very popular stopping place in its day. Several years ago Mr. Colburn sold it to a Mr. Fletcher, and afterward it passed into the hands of The K.S.& Co. Company, of whom it was bought by Mr. Macaulay. In its removal one of the old landmarks of the early settlement of Dunn county disappears forever. One incident worthy of mention is that Mr. Macaulay assisted at the raising of the building, and now after an interval of thirty years he is instrumental in razing it.
125 Years
Mr. Ed. VanWie of this city was many years ago deprived of his eyesight. Nevertheless he is an intelligent and well informed gentleman and is recognized as one of the progressive and prosperous farmers of Dunn County, at which calling he has accumulated a competency of this world's goods. He recently purchased eighty acres of wild land located one mile east of Rusk which he is now engaged in grubbing, breaking and planting. Fifty-five acres are already planted and promise an abundant harvest. Living in town he each day drives out to the farm and oversees and directs the work in progress. May he live long to enjoy the fruits of his industry.
S.M. Briggs, of Cedar Falls, is suffering from a fractured skull caused by the kick of a horse. While leading the horse through a gate the animal wheeled and kicked, striking Briggs on the forehead. The unfortunate man is about sixty years old and considerable apprehension is therefore felt as to the result of the injuries.
100 Years
Women To Vote For President. In view of the fact that women in this state will next November, for the first time, have the opportunity to cast their votes for presidential electors, The News has been asked to print the facts regarding the suffrage privilege in this state for women. Now that the issue has been drawn between the two great parties, women citizens will or should take as much interest in the campaign henceforth as the men. Wisconsin women will vote at the general elections next November, and women voters will be subject to only those restrictions which apply to men voters. A woman voter must be 21 years of age, a citizen of the United States and of Wisconsin, and a resident for ten days, in the precinct in which she offers to vote.
Motorcycles in Test Run. Oscar O. Brekke witnessed the arrival in Eau Claire Sunday of the riders in the motorcycle endurance run from Milwaukee. The average speed for the test was set at 45 miles an hour and of the 28 machines that left Milwaukee only 14 arrived in Eau Claire on schedule time. Of the 14, eleven were Harleys and three were Indians, manned by some of the best motorcycle drivers.
75 Years
Pressure Cooker Clinic at Colfax. "Where can I have my pressure cooker checked? How can I remove order and stains from my cooker? Are pressure cookers needed for all vegetables?" These are typical questions which homemakers in the Colfax area can have answered if they take advantage of the opportunity presented to them. Mrs. Catherine Winberg, Co. 4-H Club and Home Agent, and Mrs. Ruth White, Home management supervisor of the Farm Security Administration who will conduct the clinic, urge all homemakers to bring their cookers, if they have been used at least a year without being checked. In order to insure a complete check, the entire cooker should be brought in, so that it can be checked for accuracy of gauge, steam leakage from the release or safety valve. Homemakers will also be taught how to keep the cooker clean and in working condition, and how to use and store it properly. Last summer 1,826 cookers were checked throughout the state, and of this number 50% of the gauges were not accurate, according to a recent report received by Mrs. Winberg.
50 Years
Dense clouds of black but fragrant smoke rolled through the council chambers Monday evening. To combat the problem, councilmen, by a 4-2 count, voted to purchase a new fire engine. The smoke resulted from cigars distributed by City Manager George Langmack to announce the arrival of a six-week old adopted son in the Langmack household. The engine will cost approximately $37,907. A 1947 pumper will be traded by the city and an attempt will be made to sell the unit for more than $500, the amount guaranteed by the firm supplying the new engine. The unit will be equipped with a 1,250 gallons per minute pump and a Cummins diesel motor.
The new unit will arrive here in approximately one year. The purchase of the unit was recommended by Fire Chief James R Berg.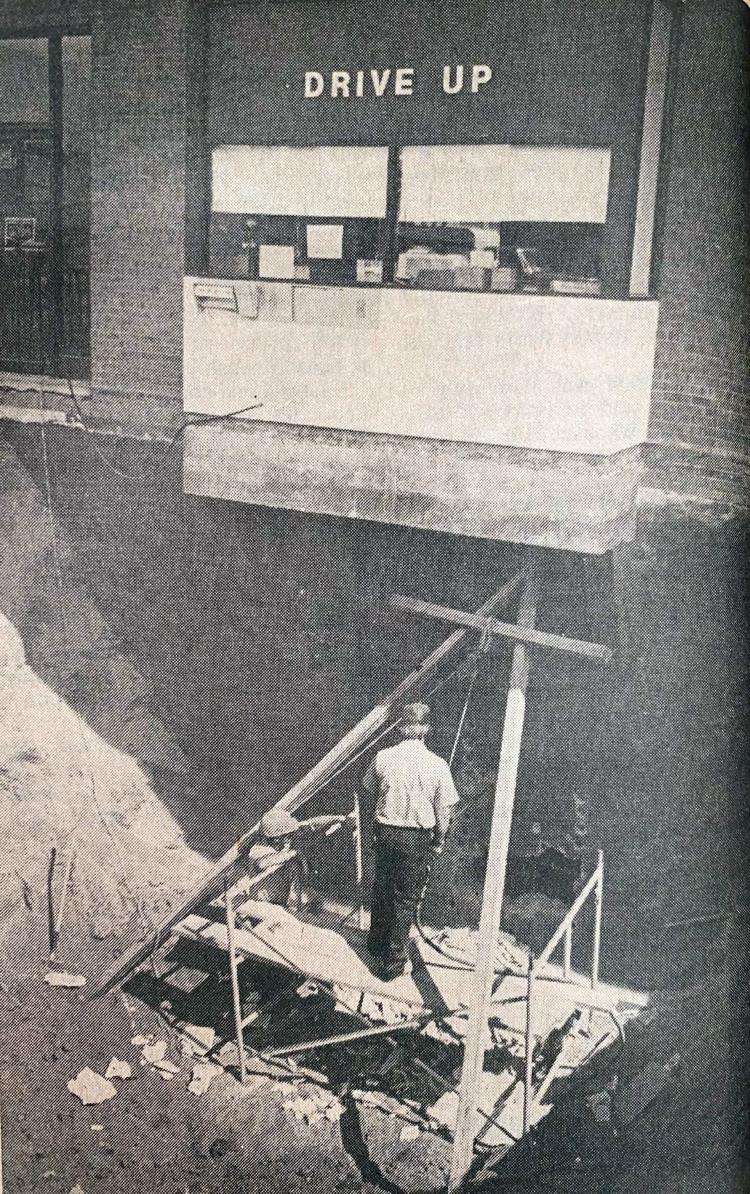 25 Years
Stout looks future in the face. Seven years ago, the land stood empty. Now it's the home to several businesses and soon to be the home of a supercomputer. "It's a day we've dreamed of for a long time," said Chancellor Charles Sorenson at a press conference held at the Origens Center Thursday afternoon. "We feel this is an important event for Stout, Menomonie and manufacturing in Western Wisconsin."
The state Department of Development recently granted a "Wisconsin Development Fund Award" to a partnership between UW-Stout and Chippewa Valley technical College, Phillips Plastics Corporation and Cray Research. In addition, Phillips Plastics has pledged $100,000, and Cray research has pledged a product discount.
It will take about six months to get the computer up and running, and it will be ready for operation in the spring of 1996.
The computer is owned by UW-Stout and will be housed at the Origens Center. The computer will be linked to Fryklund Hall for easier access on campus by about 200 engineering students. The computer will also enable other manufacturers to conduct research and development. More than 600 software programs will be able to be utilized on the computer.
15 Years
Menomonie police are investigating the theft of about $22,000 in electronic equipment from River Heights Elementary School sometime over the Fourth of July weekend.
Superintendent of Schools Jesse Harness said the list of items taken including 14 laptop computers, three or four personal computers, a couple of digital cameras and a projector. Harness said the thieves broke in a classroom window adjacent to the hallway leading to the school's media center where the equipment was stored. School officials said the thieves apparently knew what they were looking for because they passed up a lab full of Macintosh computers and took the laptops instead. Harness said the thieves went into the library, filled up trash cans with the electronic equipment, then carted it out into the employee parking lot, where they presumably put the equipment into their vehicles. It's possible the thieves were disturbed by a passer-by because one of the metal carts used to transport the equipment was left behind in the parking lot.
10 Years
The city of Menomonie will be a little safer now. On Monday night, the city council unanimously approved a brand new ordinance that requires commercial properties that get building permits over $10,000 to install an emergency entry lock box.
Menomonie Fire Chief Jack Baus explained that each box is made of heavy, reinforced steel and can be open by only one key that is in the sole — and secure — possession of the fire department. Inside the box are the master keys to the building, including any locked mechanical equipment, electrical and elevator rooms as well as fire alarm panels and fire suppression systems.
In case of a fire or other emergency, Baus said, "We can get right in and don't have to use forcible entry. It speeds our access to the problem and minimizes the damage."
And not having to wait for a keyholder to the premises to arrive at the scene can save both lives and property, Baus added. The city's schools and public buildings as well as many local churches, nursing homes and other businesses already have lock boxes installed and participate in the system on a voluntary basis. Each properly installed unit costs about $250, needs virtually no maintenance and, Baus said, is inspected twice a year by the fire department.
5 Years
Local RE/MAX agent recognized as among top 1% in national report.
Cora Frank with RE/ MAX Affiliates is among 2,090 RE/MAX agents and teams featured in the 2015 REAL Trends "America's Best Real Estate Agents" report. The agents included in the survey represent less than 1 percent of all real estate practitioners in the United States. Frank has more than 13 years of experience in the Menomonie market.
"I honestly have to say thank you to the best home buyers and sellers I've worked with. I am feeling blessed to have worked with you all and to receive this very impressive achievement," said Frank. "My number one goal is to grasp my client's real estate needs and help them succeed." Of the nearly 10,000 participating agents who qualified, one in five is affiliated with RE/MAX. The survey is open to individual agents closing a minimum of 50 transaction sides or $20 million in sales volume and team leaders with 75 sides or 3 $30 million in volume. Earlier this year, two other annual industry surveys found that RE/MAX agents outperform their competition. In the REAL Trends 500 and the Power Broker Report, RE/MAX agents averaged more than twice the number of transaction sides as other agents participating in the two surveys.
Be the first to know
Get local news delivered to your inbox!