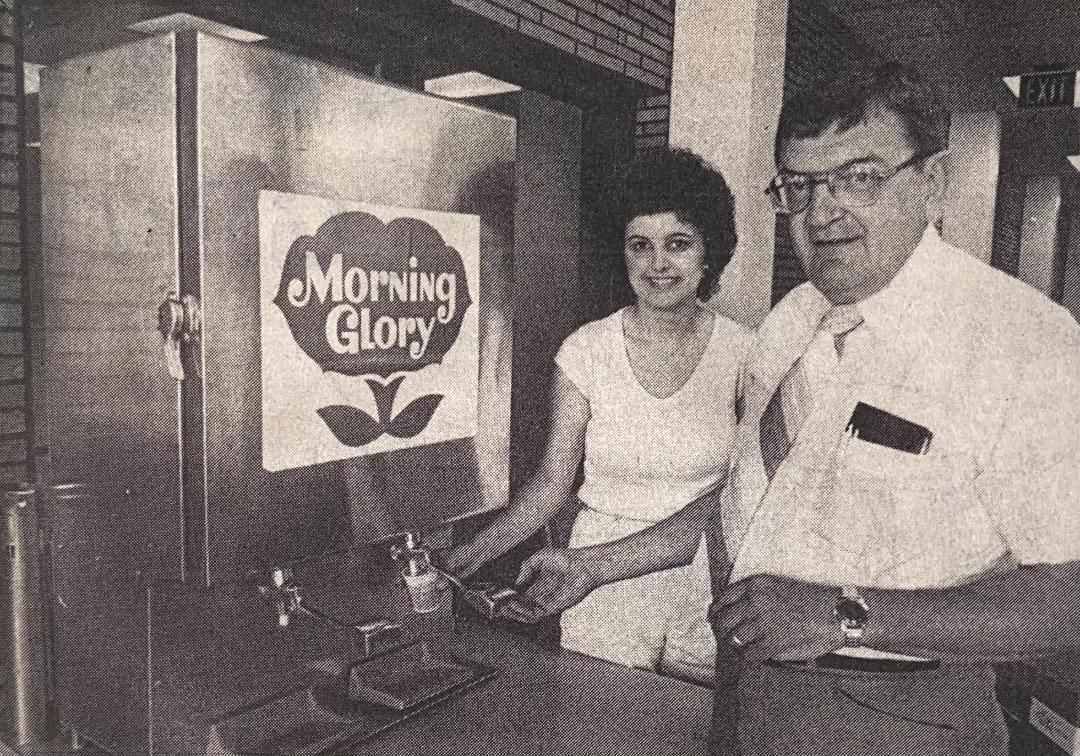 Certain things have transpired since the burning of Chas. Lord's hotel, at the depot, that have made it evident the fire was caused not so much by accident as by design. There was a heavy insurance on the property and suspicions were at once raised that there was an element of "crookedness" in the transaction.
One James Hagan was arrested, as connected with the affair, and, we understand, has admitted that he set fire to the building. He was hired to do the job by another party who was engaged for the business by the owner himself. A warrant was issued for Mr. Lord, but he received timely warning, and, barely eluding the officers, fled to parts unknown
Mr. Wm. Schaaf, one of Eau Galle's thrifty, well-to-do farmers, made the News a friendly call Monday. Mr. S. served his country faithfully as a soldier during the war, was taken prisoner at the first battle of Shiloh spent nine months in rebel prisons; and is richly entitled to enjoy the peace and comfort he has so well earned.
The visit of the World's Greatest Shows rapidly approaching. Ringling day is almost here. Nothing is talked of but the Ringling Bros. World's Greatest Shows, and next Thursday will be a gala day in Menomonie. Those who have watched the rise and growth of this great amusement enterprise will not be surprised to learn that it is bigger, better and more colossal in all its departments than ever before and that no other exhibition can now compare with it either in size, costliness, or in the wide diversity of its many features. This great show has always been remarkable for the number of new and unique features, as well as its vast exhibitioner resources, and these characteristics are this season evidenced in many striking particulars.
The class of 1921 of the Elk Mound High School takes this opportunity to thank the teachers who have labored so cheerfully and faithfully with us the past year. We also thank our friends who have shown such kind interest and cooperation in all of our activities. We extend to those who remain sincere wishes for the best of success in their school work. We thank the people of this community for what they have done for us in our High school work. This is our last chance to be represented in the column of this paper, therefore we make use of this opportunity.
Jim Donovan announces the opening of his Coast-To-Coast store, located at 145 Main Street. Although Mr. Donovan is the sole owner of the Menomonie Coast-To-Coast store, he will bring to the members of this community the highest quality products with the lower price advantages gained by the association of many hundreds of Coast-To-Coast stores throughout their central buying organization. This mass purchasing power saves consumers thousands of dollars every year.
Mr. Donovan announced that his Coast-To-Coast store will sell complete lines of hardware, automotive supplies, house wares, farm equipment, sporting goods, electrical supplies, home appliances, and furniture. Many well-known products will be featured, including Leonard Refrigerators, Mastercraft and Harvester brands of hardware, Safe Flex Tires, Musicaire Radios, and many others. Mr. Donovan invites everyone to his Coast-To-Coast store's grand opening at which coffee and doughnuts will be served free.
Dunn County showed a total of 2,026 farms in the 1969 Census of Agriculture, according to figures released by the U.S. Department of Commerce's Bureau of the Census.
In the last previous Census of Agriculture (1964) the number of farms reported in the county was 2,366.
Of the county's total farms in 1969, 1,553 are reported as selling $2,500 or more of agricultural products in the year, as compared with 1,769 in 1964. The report also shows average farm size in the county was 207.4 acres, and average value of these farms (land and buildings) was $31,245.
A part of Menomonie's history will soon become nothing more than a memory. Ray Hall, a 82-year-old landmark on the UW-Stout campus will be demolished in the coming weeks. A 20-year struggle to save the building was dashed by economics and the realization that it was obsolete and virtually beyond repair.
Although the building will be gone, the memory of Ray Hall will remain on campus. The demolition crew will save between 7,000 and 8,000 bricks from Ray Hall, which will be used to construct plaque-bearing historic nodes along the new Second Street Corridor.