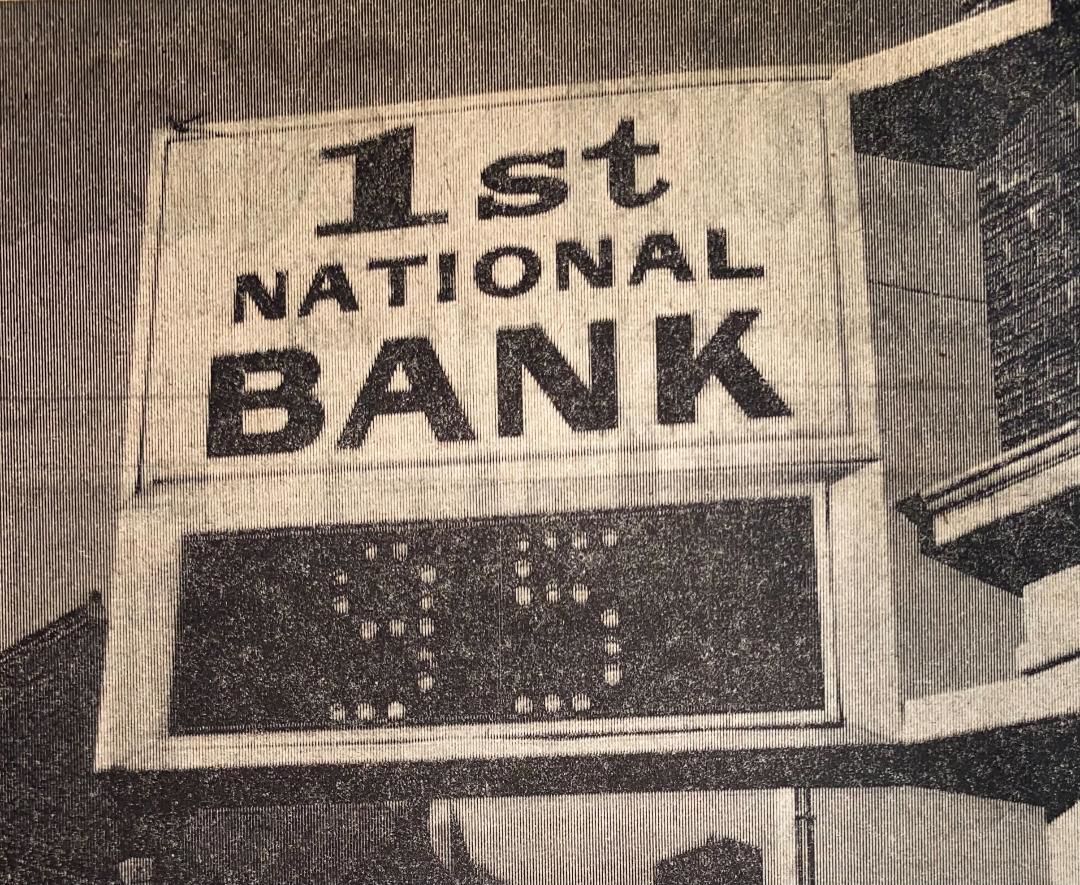 145 Years
July 1, 1876
From Grant—A few weeks ago Mrs. Larson's little boy, about two years old, was suddenly missed from home. A search was immediately made, and with the aid of the school-children and H. Brewer, teacher, the child was found after several hours search, about one mile from home, fastened in the mud, his little feet being unable to carry him through. He was taken out and delivered to the anxious mother. The little wanderer had waded in water up to his chin.
135 Years
July 3, 1886
One of Menomonie's successful industries is the corset factory established some years ago, now doing business in A.H. Johnson's block, Main Street. The manufacturing company is composed of Misses Anna Proper, Petra Jacobson and Minnie Austin, enterprising and industrious ladies, who by close attention to business, fidelity to the interests of their patrons, and by the real merits of their goods, have won success by meriting it. They are now turning out on an average of seventy-five corsets per week with prospects of a steady increase for the future. The corsets are made to order, of the best materials, fits being guaranteed, and are said to be much more healthful and durable than those ready-made and for sale by general dealers.
125 Years
July 3, 1896
Mr. Joseph B. Kendall of Rochester, Minn., was in town Thursday. Thirty-five years ago he was a resident of Menomonie and worked for the Knapp, Stout & Co. When war broke out in 1861 Mr. Kendall enlisted in old Co. K, 5th Wisconsin Inf. under Capt. Wm. Evans. At the second battle of Fredericksburg he lost a leg and was obliged to retire from the service. Since the war, he has lived in Minnesota and while attending the Republican state convention at St. Paul, this week, he decided to run down to Menomonie and take a look at the town that was his home a generation ago.
100 Years
June 30, 1921
Boyceville- The little daughter of Mr. and Mrs. Ed. Smith, living about half a mile south of town, was badly bruised when she was thrown from a buggy as the horse was frightened by a cat. The little girl and her brother were sitting in the buggy waiting for their parents. Their mother was standing close by watching the horse. But as a cat jumped out from the grass in front of the horse, she could not get the lines in time to prevent the horse from getting away. The little boy was thrown out first but escaped uninjured. As the little girl was thrown out into a rubbish pile she was badly bruised. Dr. McCarty of Knapp was called at once and reported no bones broken. At this writing, the little girl is some better.
75 Years
July 3, 1946
The right hand of Lawrence Styer, 13, son of Mr. and Mrs. J. H. Styer was severely injured in a firecracker accident in Menomonie Tuesday evening. At this time it is not known whether doctors will be able to save all of the hand. Lawrence was riding in a car with his brother Harold, lit a firecracker and tossed it, intending it to go out the window and onto the road. Instead, the firecracker blew back into the car. Thinking that it was not going to explode, Lawrence picked it back up, and the cracker exploded in his hand. He was taken to the City hospital immediately where he is now confined.
50 Years
June 30, 1971
It was nearly an "all-Menomonie night" at the Miss Wisconsin pageant finals held in Oshkosh last Saturday. Miss Lori Travis, 1971 Miss Menomonie, saw a dream come true as she was selected as one of the "top 10" and reached the semi-finals. All semi-finalists appeared on the televised portion of the program in talent, swimsuit and evening gown competition. Miss Sally Soderberg, 1970 Miss Menomonie, was invited back to appear in the court of honor. Area residents who would like to meet Miss Menomonie are reminded that she will appear at the annual Old Fashioned Fourth celebration at Wakanda Park. All Menomonie residents can be extremely proud of Lori and Sally for having served our community to the best of their ability. Next time you see one of them, offer your congratulations. They really deserve it.
25 Years
June 30, 1996
Several students participated in the tractor safety training class at Elk Mound High School last week. Students ages 12 to 15 learned about maintenance and equipment, and general tractor safety. To receive a certificate of completion, participants had to pass a written and driving test. O & R Equipment donated a tractor for the students to practice with. Instructor for the class was Becky Clark and FFA alumni, Jerry Lee, assisted with the hands-on section of the class Menomonie also sponsored a tractor safety class last week at the High School, taught by Jean D'Angelo. State law, beginning in 1997, will require youth under age 16 to successfully complete a tractor and machinery certification course before operating tractors or self-propelled machinery for employers or families.
Sofi Doane is the collection manager for the Dunn County Historical Society and can be reached at 715-232-8685.