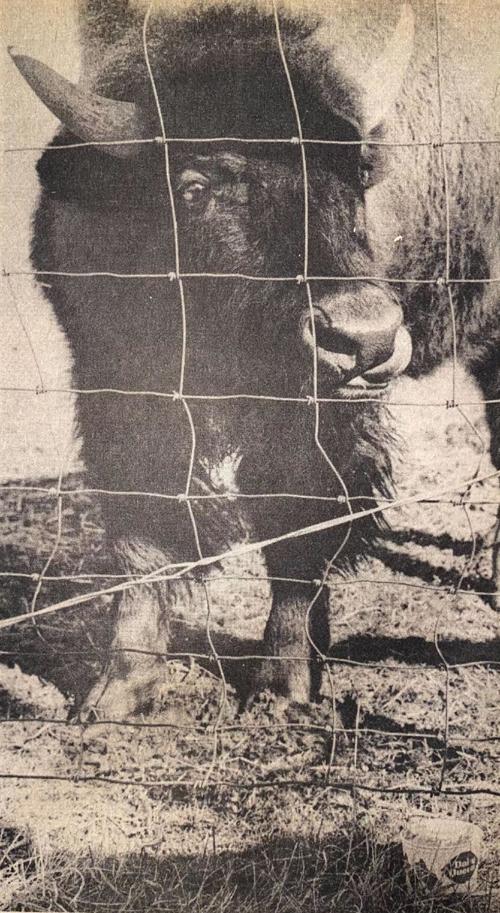 145 Years
April 1, 1876: J. B Tainter showed us a model of a waste and flood gate for dams, invented by Thos. Parker and for which a special patent has been received. It is ahead of anything of this kind ever invented and if it stands the test of actual service it will prove a godsend to millmen as well as a source of revenue to its fortunate proprietor. One of these gates has been put into Knapp, Stout & Co.'s dam at Downsville, and, we understand, performs its work admirably. We believe it is destined to be of vast benefit to all manufacturing interests of which water is the motive power.
135 Years
April 3, 1886: Mr. Anthony Shufelt, of Cedar Falls, died suddenly while attending Sunday school in church at that place last Sunday. He had just spoken to some person in the seat behind him. As he turned back again his head dropped forward and he expired without a struggle. Heart disease was the probable cause of his death. He had been in poor health for several months, though his condition was not regarded as serious.
Thos. Ness, of Caryville, has some imported stock, prominent in his barnyard just now may be seen as "Cinderella" a splendid full-blooded Jersey cow, valued at $100. Hon. M.R. Bump, of the same place, is doing his level best to improve stock in that locality. He has just purchased a $400 Holstein bull "Bismarck," a perfect beauty.
125 Years
April 3, 1896: The wind and snow storm which swept over northwest Wisconsin on March 31 and April 1 manifested its greatest fury on Lake Superior. At Duluth and Superior drifts were piled up ten and twenty feet deep. At Superior mountains of snow obstructed thoroughfares and fortified hundreds of businesses and residence buildings, in some cases reaching to the second-floor windows and tunnels were shoveled out to afford entrance to the buildings. An enterprising merchant displayed a placard on top of a two-story drift which informed the public that the house was "strictly in it" and another advertised "a clearing sale of white goods." In Dunn County snow fell to the depth of only two or three inches, but a heavy gale prevailed for two days which made outdoor pursuits very disagreeable or quite impossible.
100 Years
March 31, 1921: Bandits dug their way through two feet of brick into the vault of the First National Bank of Mondovi early Tuesday morning and carried off the contents of forty of the 400 safety deposit boxes. Bank officials have been unable to estimate the total of the theft. The bandits disappeared in two big automobiles after successfully digging their way into the bank vaults here. They headed towards St. Paul. The bank's steel safe was not touched. This robbery could not have occurred in banks that have a steel-lined vault and steel deposit boxes. Officials have a description of the men who ate a late supper in a local restaurant several hours before the robbery.
75 Years
April 3, 1946: Sixty more men, all discharged veterans of World War II, enrolled at the Stout Institute this week at the beginning of the new quarter, pushing the total enrollment of the college to 557, according to figures released by Registrar Gertrude M. O'Brien. Of the 60 new men students, 24 of them are in the freshman class and 30 others are former Stout students who have returned to the school, following their discharge from the service.
There are 241 women attending Stout and 316 men, making a total of 557 in all, which number compares with the average pre-war Stout enrollment figures. However, some past enrollments at the school have gone above the 557 figure.
50 Years
March 31, 1971: Menomonie High students are participating in a cooperative venture with Stout State University faculty and students which enables high school pupils to utilize Stout's radio facilities and to produce and broadcast their own radio programs on WVSS, Stout's FM radio station.
The station operates at a frequency of 89.5 and has an effective radiated power of 12.8 watts. The student-produced program is "Projection" and is carried seven nights a week from 5 to 6 o'clock. The program format includes news, interviews, discussions, editorials and music.
Each student who desires to be an announcer must satisfactorily complete 15 hours of intensive training before he or she may "go on the air." Approximately 25 high school students are involved and they are being trained by WVSS staff members.
25 Years
March 31, 1996: Work will get underway this week on the Interstate 94/Wisconsin Highway 25 interchange. The $3,614,045 project will replace the current "cloverleaf" interchange with a "diamond" interchange. The work will also include the replacement of the existing Hwy 25 bridge over Interstate 94. The new 76-foot wide bridge will carry 4 lanes of Hwy 25 traffic over I-94 with a 22-foot wide median separating north and southbound traffic.
Motorists are reminded to slow down and use extra caution when traveling in highway work areas. New state law allows for fines to be doubled for traffic violations in construction zones. Work on the project is expected to be completed by October 25.
Sofi Doane is the collection manager for the Dunn County Historical Society and can be reached at 715-232-8685.