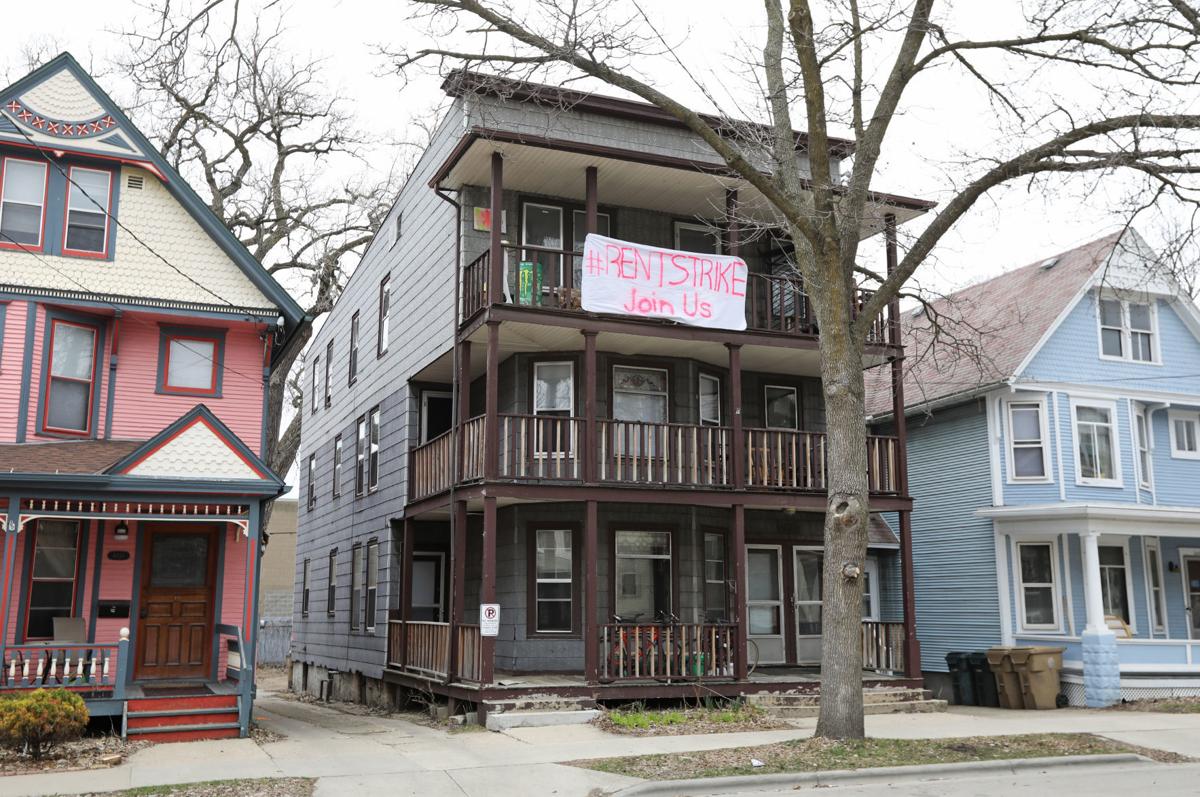 Applications for the Wisconsin Rent Assistance Program have been open for less than a month now, and about 200 residents in area counties have already submitted applications.
The program, launched by the Wisconsin Department of Administration, offers up to $3,000 to Wisconsin households that are behind on rent in the wake of COVID-19, and make 80% or less than the county median income.
In Dunn, Chippewa, St. Croix, Barron, Pierce, Pepin and Polk counties there have been 75 applications that have been fully processed with a total of $93,000 in assistance, WestCAP Associate Director Robyn Thibado said.
An additional 50 or more are waiting for their applications to be processed with phone calls on rent assistance being received daily. Others have had applications denied as income needs to have been impacted by the COVID-19 pandemic, and they must be behind on rent.
A statewide moratorium blocked any residents from being evicted for several months, but it recently expired on May 26. Despite the expiration, Thibado said, WestCAP has yet to see a significant rise in evictions, but that could change.
"A lot of people did get assistance or did pay their rent as much as they could," Thibado said. "Landlords don't generally want to evict because it's an expensive process for the landlords too, so for the most part landlords are really willing to work with people."
A rise in evictions could occur in the next few months though, as in addition to the expired moratorium with private landlords, those living in government-assisted low-income housing, which WestCAP provides, will soon be eligible to be evicted once the end date of July 25 is reached, Thibado said.
This new state funding goes directly to landlords, and case managers are in direct contact with landlords while processing an application to encourage them to hold off on taking eviction actions.
To qualify, residents must make 80% or less than their county's median income, and must prove that they are behind on rent, either through an eviction or delinquency notice or other documentation.
Once all information is collected from both the tenant and landlord, it takes about one week for the funds to be allocated.
Information on how to apply with your proper agency can be found on the DOA website, or by calling the agency.
Residents of Dunn, Chippewa, St. Croix, Barron, Pierce, Pepin and Polk counties can call WestCAP at 715-265-4271 or by visiting westcap.org. A link to the online application is located on the homepage.
Individuals can also call and request a paper application is sent through the mail or emailed to them. Thibado said WestCAP has also increased staffing to support more phone calls and the need to help to applying for assistance.
"We've tried to make as many ways possible to get assistance so that people can really access it," she said.
In addition, WestCAP has funding though the Community Services Block Grant, which was funded by the federal CARES Act.
These funds are designed to allow the financial flexibility for communities to address its local needs. The organization has used these funds to provide assistance for rent or mortgage payments, utilities, phone or internet, food and transportation costs.
Like WRAP assistance, it is only permitted for those impacted directly by the pandemic. This is a problem, Thibado said, as those with continuous needs of assistance from prior to the pandemic and then once it ends aren't eligible for the funds.
"If you're poor and you're just poor and you're still poor and need assistance, we can't use that money for that," she said. "But we are trying to use it as flexibly as possible to meet the needs of people that have lost income in some way due to the COVID pandemic."
The WRAP grant is being offered through Oct. 31, or until state funding runs out, and officials encourage anyone who is behind on rent to apply.
Below is a list of counties, with how much 80% of its annual median income would be for certain household sizes:
1 person: $40,050
2 people: $45,800
3 people: $51,500
4 people: $57,200
5 people: $61,800
6 people: $66,700
7 people: $70,950
8 people: $75,550
1 person: $42,950
2 people: $49,100
3 people: $55,250
4 people: $61,250
5 people: $66,300
6 people: $71,200
7 people: $76,100
8 people: $81,000
Concerned about COVID-19?
Sign up now to get the most recent coronavirus headlines and other important local and national news sent to your email inbox daily.