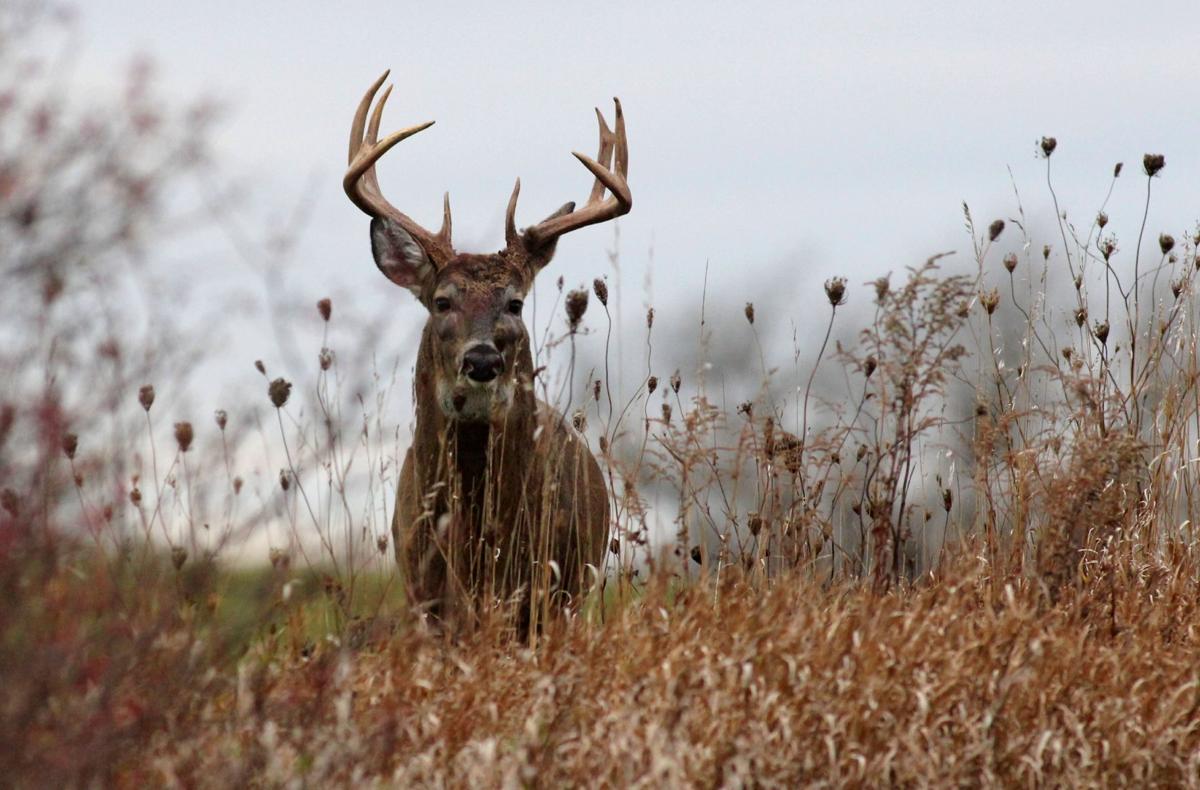 A lot of things have looked different in 2020.
But the fast approaching nine-day gun deer season in Wisconsin isn't expected to be one of them.
As the season is set to begin on Saturday and run through Sunday, Nov. 29, Wisconsin Department of Natural Resources wildlife biologist Terry Shaurette said there are no major COVID-19 related changes to rules and regulations, outside of hunters following basic guidelines such as staying six feet apart and refraining from gathering in large groups.
Shaurette said the number of participants in this year's turkey and fishing seasons rose compared to recent years and that trend is expected to continue for the nine-day gun deer season.
"We're expecting a lot of hunters to be out in the woods with the COVID-19 stuff and people are wanting to get their own meat and have that type of thing on hand," Shaurette said. "We expect a lot of people in the woods."
Last year's harvest numbers in Chippewa County were down slightly compared to 2018, but he said a number of factors contributed to that and those numbers could be poised for a rebound this year.
"I think the population has been holding steady as what it has (been) the last few years," Shaurette said. "Remember back to last year we had a below average deer hunt for the nine-day gun deer season and that was in part to a handful of different things. We had a very late start to the season last year, there was still a lot of standing crops in the farm country and we had a couple weather events come through that made it hard for hunters to get out in the woods."
Initial weather forecasts for the season look promising with temperatures in the lower 40s, and smaller chances for precipitation outside of possible accumulation on Saturday could lead to more success, according to Shaurette.
"I think we're going to have a pretty good opening weekend," Shaurette said.
The DNR is also asking for the public's help in the battle against chronic wasting disease by submitting deer heads to be tested. Four self-service kiosks are open in Chippewa County in Chippewa Falls (Jacobson's Hardware, 17168 County Highway J), Bloomer (Bob's Processing, 2430 S. Main Street), Cadott (Cadott Lion's Club Pavilion, Highway 27 and Mariner Dr.) and Cornell (Cornell Ranger Station, 117 S. Riverside Dr.) for hunters to submit.
In addition, the Cornell location also has a dumpster available for hunters to submit deer carcass waste. Chippewa County has not had a documented CWD case thus far.
"We encourage hunters to get their deer tested for CWD," Shaurette said. "It gives us more data to understand what's going on with the disease because we have gotten a handful of positives in Eau Claire County south of Eau Claire and then we just got our first CWC positive in Dunn County last year. Nothing as far as positives in Chippewa County but we still encourage hunters to get their deer tested. It helps us out."
With all those things in mind, Shaurette also wants everyone to be sure to be safe as they venture out into the woods and remember all the safety protocols such as wearing blaze orange and treating every firearm like it is loaded as hunters aim to make this year's hunt a successful one.
"It's a fun tradition here in Wisconsin and something that thousands and thousands of people look forward to every year and it's the last thing we want is for somebody to get hurt," Shaurette said. "We just want everybody out there enjoying it and staying safe."
Be the first to know
Get local news delivered to your inbox!