Turning on all the lights of her business for the first time in almost two months was an emotional moment for Karen Hurtgen.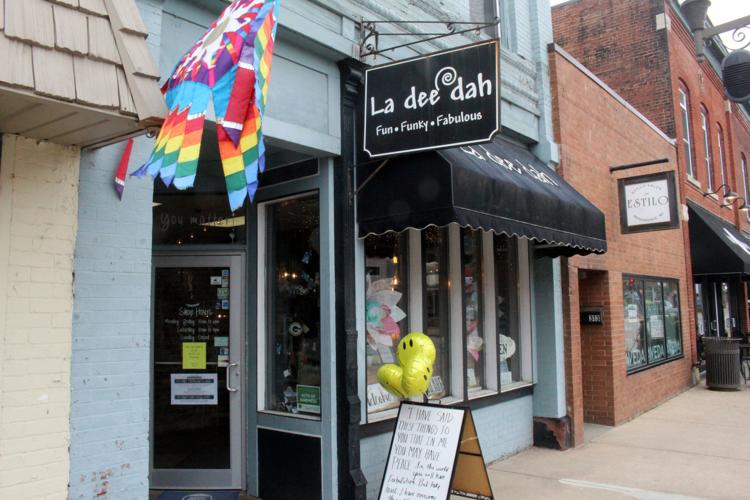 The owner of La dee dah in Menomonie received strong support from the community while the doors were closed, and felt once she was allowed to open she should provide that opportunity.
"I miss the people so much and I didn't realize how much. Even if people didn't want to come in they're walking by waving," Hurtgen said. "It was really emotional opening the day that I did."
La dee dah had opened last Tuesday when Gov. Tony Evers had allowed shops to open as long as the number of individuals in the store was fewer than five.
To promote safety, Hurtgen has instituted a mask policy for customers entering the store despite arguments from some that she's violating their rights or that requiring a mask inside must mean she's doesn't want some people's business.
Hurtgen decided that because of loved ones with risk factors and young grandchildren, she would require masks in her store. If she wasn't able to find hand sanitizer to provide for customers, she also wouldn't have opened.
Acoustic Cafe has been open for carry-out and curbside pickup during the pandemic and for now that will continue. Owner Lisa McGinn said she's looking for a little more guidance from the health department regarding safety protocols.
"I feel like the Supreme Court overturning the safer-at-home order it was a more judicial decision and not a health decision, so I'm hesitant to jump into anything until I hear from the health department," McGinn said.
The community support has been fantastic, McGinn said, allowing her business to maintain its staff. Without applying for any small business loan though, McGinn had to make the decision to stop paying herself, but she's been able to bring in enough money to keep all employees working their standard hours.
When they do eventually open for dining, McGinn is looking to remove some of the seating to spread people out. She doesn't plan to require masks for customers but will suggest her employees do so.
"I definitely want to do it slowly because I want to do it right," she said about fullying opening. "I don't want my business a source of any sort of community spread."
Downtown Menomonie Inc. Director Dustyn Dubuque said there has been various approaches to reopening. Many weren't prepared to reopen last week because of other projects they have been undertaking while closed.
Many businesses had already been planning for a May 26 open when the safer-at-home order was set to expire, and some businesses have decided to stick with that timeline.
Dubuque said the organization has tried to be a hub of gathering information and quickly passing it on to business owners so they can make their own decisions. For quite a few of them that means continuing curbside service, maybe permanently. Many business have found customer value the option of curbside pickup.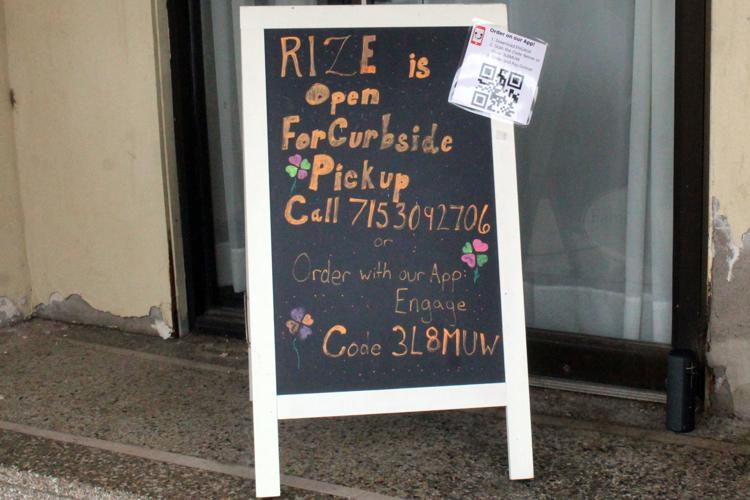 Rize Nutrition had closed temporarily before opening about a month ago to take-out and curbside pickup. For now that will continue, owner Angie Niska said. In addition to new cleaning standards, her business began a new app to allow for easy ordering and payment.
"I think we've made a lot of awesome modifications to our service that allows customers to get their meals safely and that allows us to stay safe as well," Niska said, "and it's actually been going great."
Dubuque said Downtown Menomonie has been focused on assisting business in determining how to implement guidelines presented by the Wisconsin Economic Development Corporation.
He added that the information provided by the county health department has been helpful in providing guidance because businesses do want to be safe while they begin operations.
"I think the county has done a great job of saying the recommendations we should do," Dubuque said, "and overall it sounds like people are abiding by them as much as possible because we all want to be safe through all of this."
Be the first to know
Get local news delivered to your inbox!