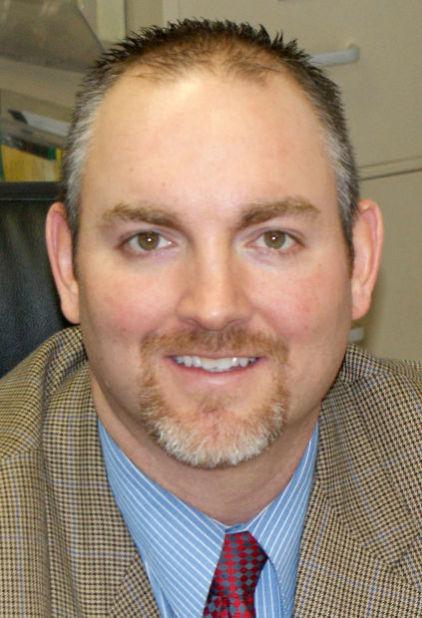 The Menomonie school district is planning a phased reopening of its facilities beginning in July.
District Administrator Joe Zydowsky presented an outline of what a reopening would look like at the board of education meeting Monday.
Phase I of the plan is the opening of district offices and facilities to the public for essential functions and approved activities starting July 1. When overthrowing Gov. Tony Evers safer at home order, the state Supreme Court upheld the order that closed schools through the end of the school year on June 30.
"This virus isn't going away. We wish it would but it's still going to be there," Zydowsky said. "That's why my colleagues and I and the department of health services continue to talk about how can we offer a very safe environment but also provide the services that people rely on us for."
Use of the tennis courts, gymnasium, weight room and other athletic facilities and activities such as outdoor concerts, community education offerings and Boys and Girls Club programming would require a process to receive approval. Restrictions and requirements will be in place to reduce risk of transmission of COVID-19.
Gathering would not be allowed to exceed the maximum allowed threshold suggested by the Dunn County Health Department. The latest guidance from the health department is to avoid gatherings of more than 25 people in an indoor setting and 50 with an outdoor setting.
To assist with contact tracing should exposure occur, groups will be required to keep detailed records of those entering and using district facilities. Individuals that may have recently been exposed to the virus or are experiencing any symptoms will not be allowed entrance.
When social distancing may be difficult to follow, requirements for face coverings and other mitigation techniques will be place. Students using the facilities will be required to have a permission slip signed by a parent or guardian.
"When we talk about discretionary mitigation efforts they're meant to reduce risk," Zydowsky said, "but the effectiveness of this will still greatly be impacted by the decisions and actions made by each student, staff member and family."
Phase II of the plan is the opening of the buildings for the school year this fall. The district has put together a planning group that will meet every other week to continue discussions on returning to in-person school. Zydowsky said further guidance from the Department of Public Instruction is expected next week.
Currently the district is considering various options for student instruction. Full enrollment of in-person learning would include options for families preferring their children participate virtually and a plan for possible intermittent closings.
Other instruction plans include a fully virtual option along with a plan for a blended version of education that features both remote and in-person learning.
"Even if we are fully open we know there's going to be families that it just doesn't fit with their family structure or the needs of their family to send their child to school in an environment where it's not as safe as being at home," Zydowsky said, "so we want to make sure we have that remote option available even if buildings are fully open."
Administration has been focused on making sure the district is properly supplied with personal protective equipment for reopening. Zydowsky said the district is looking to increase its supply of face coverings, shields, hand sanitizer and other disinfectants. Just as the pandemic was first developing the district was able to get in some orders for PPE, Zydowsky said.
"We feel really good about where we're starting the school year but we want to make sure we have enough cleaning supplies and disinfectants that we will need," he said.
The next board of education meeting is schedule for July 13 at the district's administrative services building.
Be the first to know
Get local news delivered to your inbox!