The Menomonie school district will spend the week during its spring break to coordinate how the district plans to move forward following state-wide mandated school closures.
The school board had a special meeting Sunday to discuss the district's plans for providing virtual learning opportunities, food services and other district concerns during closure due to the COVID-19 virus.
"We're going to be prioritizing essential services first and then as we continue to monitor the situation we'll continue to do our best to communicate and do our best to keep everyone informed throughout this process," District Administrator Joe Zydowsky said.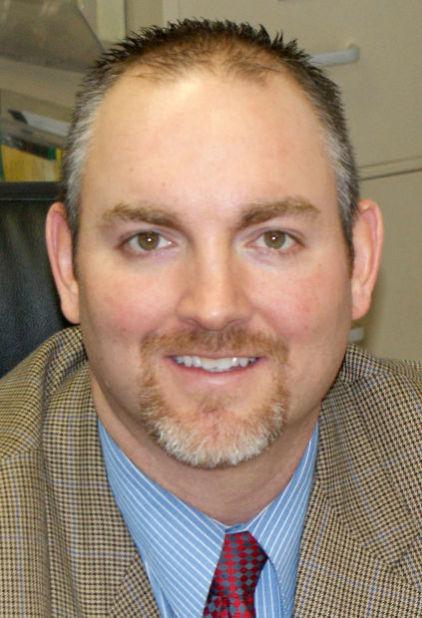 Zydowsky said it's important the district start coordinating food service plans and ways for students to retrieve essential medications left in the building.
Last Friday Gov. Tony Evers directed the Department of Health Services to mandate all K-12 public and private schools close as part of efforts to prevent the spread of the COVID-19 virus.
The mandate takes effect on Wednesday with an anticipated reopening date of April 6.
"Closing our schools is not a decision I made lightly, but keeping our kids, our educators, our families and our communities safe is a top priority as we continue our work to respond to and prevent further spread of COVID-19 in Wisconsin," Evers said in a news release last week.
Menomonie had determined last week that all school buildings will be closed for all community and school related activities during spring break. The district's updated plan includes no official school instruction until at least April 6, Zydowsky said.
Zydowsky noted that with 10 days missed over the next three weeks, if school instruction returns April 6 the district will have less missed instruction compared to last year.
A grab-and-go cold breakfast and lunch will be available for all students in the district beginning on March 23, director of food and nutrition services Michelle Kloser said.
The meals will be provide for the 10 days in which school was previously scheduled until April 3, unless otherwise noted.
Meal pick up is from 11 a.m.-1 p.m Monday through Friday at the Menomonie high school and middle school, and Wakanda Elementary School.
The meals will be of no cost to families and to sign up for food service, a form was emailed to all families in the district. Families are asked to submit the form by Thursday, Kloser said. Otherwise families are asked to call (715) 232-1642 ex. 11064 and leave a message providing the number of children in a need of meals, which location the meals will be picked up at, if any children have food allergies and a number that they can be reached at.
While online instruction won't be occurring for the next three weeks, the district will provide educational enrichment virtually during the closure.
"We do want to support students and parents, we want to make our teachers available to provide simple to follow activities for students to continue with learning," Zydowsky said.
Many contributing factors cause challenges in committing to fully adopting virtual instruction for the district. Many students don't have reliable internet access at their homes and the district is mandated to provide instruction for students with special needs. This week will be used to train staff to use virtual meeting software to hold meeting between staff and provide a way for families and students to connect with teachers.
Zydowsky said the district is looking at ways to increase access of reliable internet to more students, whether that be expanding the coverage of wi-fi from school buildings into parking lots or using a district vehicle as an access point in remote areas should the ban on in-school classroom instruction continue.
A full report on the school closure plan from the district is available to the public by visiting the district's website (sdmaonline.com). Under the district information and under heading board of education, click on board docs where the meeting's agenda and report can be located.
With updates occurring daily, Zydowsky said the district will continue to keep students, staff and families informed. There are no confirmed positive cases of the virus in Dunn County and many people experience mild to moderate symptoms. Schools are closed in an effort to slow the spread of the virus.
"It's important not to panic," Zydowsky said. "We're all working very well together and we're going to continue to do our best to support students and families."
Concerned about COVID-19?
Sign up now to get the most recent coronavirus headlines and other important local and national news sent to your email inbox daily.