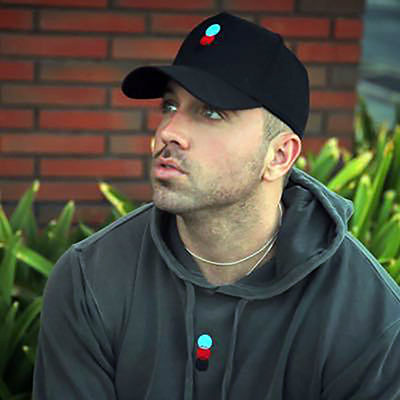 A rap and hip-hop artist who rose to fame somewhat by accident will perform Tuesday, April 16, at UW-Stout as part of his national tour.
Tickets are available at University Ticketing and at the door for the Mike Stud concert at 8 p.m. in the Great Hall of the Memorial Student Center, 302 10th Ave. E, Menomonie.
Doors open at 7 p.m. The opening act is Bravo.
The show is hosted by Blue Devil Productions, a student-run events and entertainment organization.
Stud, whose real name is Michael Seander, is a former All-American relief pitcher for the Duke University baseball team. After suffering an injury that all but ended his college career and dreams of a Major League career, Stud began to rap, with his first hit "College Humor" in 2010 followed soon by others as he amassed millions of views on his YouTube channel and performed across the country.
His 2014 album "Closer," a reference to his pitching days, rose to No. 1 on the Billboard rap chart. In 2016 he had a hit with "These Days," which included a collaboration with Marcus Stroman, a former Duke teammate who is a starting pitcher for the Toronto Blue Jays.
Stroman encouraged Stud, who grew up in Rhode Island, to consider a career in music after they toyed around with rap songs in college, especially while Stud was trying to recover from the arm surgery that eventually ended his pitching days.
"Really — that's how we started," Stud told Baseball America. "The story almost sounds fake. I never thought I would have had a career in music. I remember when I was making those songs with Marcus, it couldn't have been any more of a joke."
Blue Devil Productions said Stud's "electronic/hip-hop tones and electrifying stage presence will make it impossible for you to stand still."
Be the first to know
Get local news delivered to your inbox!