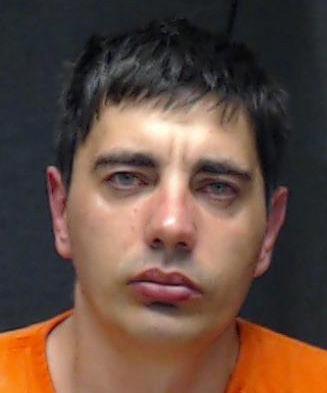 A Dunn County judge has denied a request from a California man in prison for a 2017 triple homicide to retroactively withdraw his guilty plea.
Serghei Kundilovski, 38, formerly of Orangevale, Calif., appeared Thursday in Dunn County Court for a hearing on his postconviction motion.
Kundilovski was sentenced to 75 years in prison in 2017 after driving the wrong direction while intoxicated near Menomonie on Interstate 94, killing three people. In September he requested to withdraw his guilty pleas to three counts of homicide by intoxicated use of a vehicle. Kundilovski didn't understand the consequences of accepting a plea agreement, his postconviction attorney Catherine R. Malchow wrote in a motion filed in September.
Dunn County Judge James Peterson denied the motion Thursday, according to online court records.
You have free articles remaining.
Kundilovski is fluent in Russian and speaks "broken" English, according to the motion. Malchow said in the motion that no Russian interpreter was used in attorney-client meetings but that Kundilovski's defense attorney communicated with him in those meetings using the Google Translate service on a computer.
Russian interpreters were used during Kundilovski's court appearances.
In the motion, Kundilovski also said he believed he would get a three- to seven-year sentence. (Peterson sentenced Kundilovski to 75 years in prison and 30 years of extended supervision.)
Kundilovski is in Waupun Correctional Institution, a maximum-security prison, according to online court records.