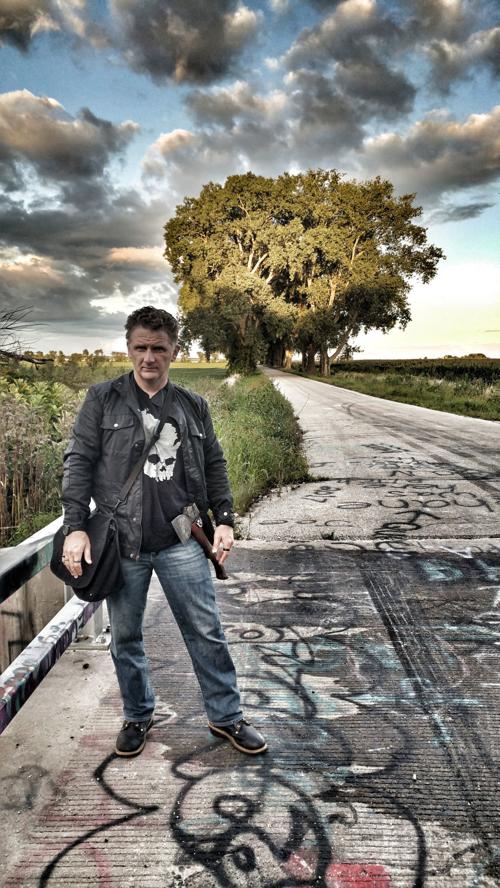 With everyone gearing up for frights and fears of Halloween, researcher and author Chad Lewis feels the most mysterious time of the year is still months away.
The Eau Claire native will be presenting "Legends and Lore of Winter" at 1:30 p.m. at the Menomonie Public Library Saturday.
"Everyone is familiar with Halloween and Halloween's stories of haunting and ghosts but I think winter is an even darker and stranger — both literally and figuratively — season than the fall," Lewis said.
The event is free and open to all ages.
Lewis' interest in the strange began in high school when he began interviewing people with accounts of seeing UFOs. Lewis made trips to Elmwood — claimed as the UFO capital of Wisconsin — when he studied psychology at UW-Stout hoping to get into the minds of believers.
"I was interested in why some people believe in the weird and others do not," Lewis said.
When presenting his findings others asked him to investigate other unexplained sightings. In graduate school, Lewis wrote his masters thesis on students beliefs in the paranormal.
After about 25 years of researching he found pattern in tales and accounts surrounding the dark days of winter. Collecting all that he has learned Lewis put together a program to share what he's learned.
Lewis will present on stories of Krampus, the Wendigo, and story behind Christmas and holiday traditions.
Krampus is the evil companion of Santa Claus that punishes naughty children in many international cultures.
The Wendigo is a spirit of the north that appears during harsh winters in the northern United States and Canada. When hunting for game was challenging and starvation began to set in, legend says the Wendigo would either eat you or infect you with a cannibalistic spirit. There are hundreds of cases from the 1700 and 1800s of people killing others because they thought they might be the Wendigo, Lewis said.
The history behind the Yule log, why holly and evergreen in placed throughout ones house and holiday fairies, gnomes and goblins will also be of topic during Lewis' presentation.
"I would collect these stories over the years and eventually I just had so many I thought I should put a program together that explores the darkest days of the year," Lewis said.
Lewis said the program will be visual with photos of location he's visited learning about folklore of the locations. Lewis has been on the Discovery Channel's "A Haunting," William Shatner's "Weird or What," ABC's "World's Scariest Places, Monsters and Mysteries in America," and "Ripley's Believe it or Not Radio."
What he said enjoys most about the journey he has taken researching and writing on the legends is how the stories continue to evolve. Older individuals can have a completely different perspective and view a story than a high school student might have, Lewis said.
Early in his career, Lewis said, he found an approach of being determined to solve mysteries and unexplained occurrences quickly became exhausting. He now is focused on the adventure and experiences he encounters and sharing those others.
"I twisted early from solving a lot of these things to looking at this as an adventure," Lewis said, "collecting the folklore, collecting the stories, the eyewitness accounts, the history, the mystery."
The program is for everyone, Lewis said. You don't need to be a firm believer in all folklore, tales and paranormal to enjoy the presentation.
"It's going to be fun for the die-hard skeptics, the true believers and anyone in between," Lewis said.
Be the first to know
Get local news delivered to your inbox!