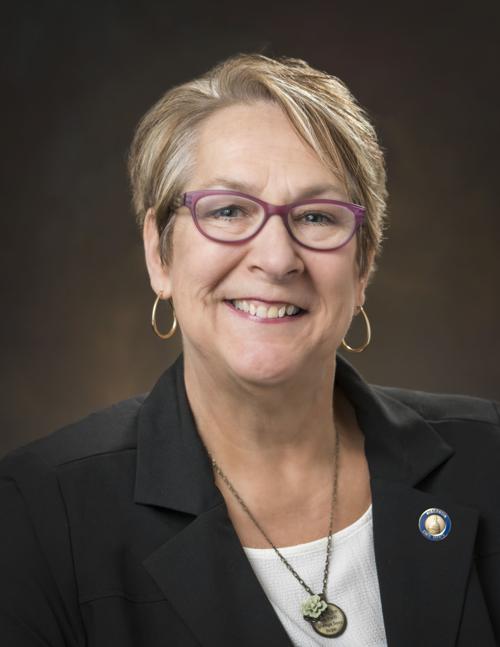 SOMERSET — Sen. Patty Schachtner (D-Somerset) has officially launched her re-election campaign to with the intent to continue serving Wisconsin's 10th Senate district.
Schachtner has represented northwestern Wisconsin in the state Senate since 2018. She has also served as St. Croix County's Chief Medical Examiner for about 10 years. She has experience working as a healthcare provider, running a small business and managing a chamber of commerce.
The 10th Senate district covers Menomonie and west to the Wisconsin-Minnesota border and north into Burnett County. Schachtner is the lone Democrat to announce a run for the 10th district. Republicans Rob Stafsholt (R-New Richmond) and Cherie Link (R-Somerset) have previously announced their campaigns. Stafsholt currently serves the 29th district in the state Assembly.
"I think it's clear that during these times of uncertainty, people are looking for steady leadership that will protect their healthcare access, fight for rural communities and support our state through this public health emergency," Schachtner said in a press release. "I have a proven record of service and the experience to continue to represent our district well."
Schachtner pointed to her work with addressing mental health, addiction and suicide as well as progress made on inter-state medical licensing, voting rights for people with disabilities, human trafficking prevention and benefits to survivors of fallen officers as key legislation during her term as state senator.
Moving forward discussions regarding rural broadband expansion is a must, Schachtner said. Quality internet access can provide telehealth virtual care for all, especially those most vulnerable looking to stay in their homes, crisis intervention training for law enforcement and correctional officers and emergency detention capabilities for those dealing with mental health issues.
"We've seen with COVID that broadband really is an equity issue and we really need to look at the internet, and access to high-speed internet, as a something that is an economic driver for Wisconsin," Schachtner said.
Tackling broadband, healthcare, renewable energy, rural housing and infrastructure and assisting Wisconsin farmers and food processors in finding new competitive markets are goals for Schachtner to address should she be re-elected to the state Senate for a second term.
"This experience has really shown me that we need people in Madison that represent all of District 10 and not just those who voted for them," she said.
The fall primary is Aug. 11 with the fall general election Nov. 3.
Be the first to know
Get local news delivered to your inbox!