Weathering the isolation and other challenges presented by the COVID-19 pandemic require maintaining both a person's physical and mental health.
UW-Stout hosted a virtual panel discussion Thursday on health and the COVID-19 pandemic and ways to keep our minds, bodies and communities healthy during this time.
UW-Stout assistant professor of rehabilitation and counseling Andy Felton, said the Safer at Home Order has put a lot of stress on our routines. The isolation has taken a toll on the structure of our lives.
"When we don't feel like we're safe anymore we can feel completely overwhelmed and you're drained or we feel like we're completely on the edge and we're always wanting to fight or run away from things and it's harder for us to then regulate and go through our daily lives," he said.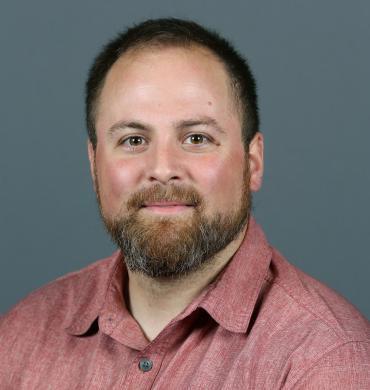 Health journalist Pilar Gerasimo spoke about the declining collective health of our society over the decades. Chronic conditions increase the likelihood of poor outcomes if the virus is contracted and it has become more common for individuals to have more than one chronic issues that increases risk, she said.
Gerasimo said data from Mayo Clinic states more than 97 percent of U.S. adults aren't practicing basic healthy habits like eating a healthy diet, getting moderate amounts of exercise, not smoking and maintaining a health body composition.
"This is where things get scary," Gerasimo said, "when we start to encounter something like COVID-19, which puts us at elevated risks for dying from just having this infectious disease but when this big, big chunk of our population is at an increased risk for having a bad outcome that's what's really putting our medical systems under the strains that is right now."
Things that can be done to increase one's immune system now aren't different than any other time, she said, but that has gone against what society has been telling us in how to spend our time at home.
"Unfortunately a lot of the things we're encouraged to do culturally right now, binge watching television late into the night, can actually negatively affect our immune function and our general vitality," Gerasimo said.
Felton added that although we talk about physical and mental health as separate things, they are connected to an overall health of a person. Taking step to increase one's physical health can also improve one's mental health.
Physician and UW-Stout biology instructor Dr. Alexandra Hall said COVID-19 presents three significant challenges. The virus is new and there wasn't anyone who had built any sort of immunity to it. COVID-19 seems to have an infectious rate of around twice that of influenza and unlike the common cold the virus it has a wide range of severity.
"So we have this combination of something brand new, something really contagious and something that can make a lot of people really sick or even cause significant deaths," Hall said.
When a higher number of individuals are getting sick and requiring hospitalization it leads to an overwhelmed health system. With no medication or vaccine to help fight the virus, Hall said, hospitals are left with a basic toolkit in trying to fight it. If the rate of transmission can be slowed down it won't overwhelm medical systems and those systems can still care for the various amount of other illnesses or health issues people face.
"When we overwhelm our medical systems, people die not only from coronavirus or COVID-19 but also from appendicitis and car accidents and heart attacks and all the other things if our systems don't have the capacity to help them," Hall said.
UW-Stout professor sociology Jeff Sweat has studied how the pandemic is experienced by people facing different inequalities in society. Privileges could simply be living in a less populated area or having the ability to work from home. These also include, Sweat said, racial and socioeconomic inequalities, access to health insurance and reliable high-speed internet and not facing any chronic issues that would increase risk of complications should one become infected.
"You can think of each of these privileges and the flip-side of those are there are a lot of people out there that don't have privileges and we need to pay special attention to those groups and think about how these inequalities that are endemic within our society are creating a worse health crisis for some members of society than others," he said.
Many are asking how long will society need to be slowed down and isolation be in place. Hall said now we're trying to keep people away from each other so no one gets the virus and it can run its course. There will be instances of the virus popping back up again, Hall said, and then it becomes a game of "whack-a-mole" trying to preventing the spread of smaller pockets of infected individuals. A key to preventing larger spread is the availability of doing rapid testing.
While times are difficult, the panel offered some hope. While COVID-19 won't go away, Hall said, we won't need to do Safer at Home for that long, although she didn't provide a timeline.
Sweat said society will probably open up on a smaller scale, opening up counties at a time, making sure the virus isn't spreading without anyone knowing. There would also be strict travel restrictions between counties or regions.
While positive cases are rising, Hall said, the curve is flattening and isolation needs to occur until the curve completely flattens and starts to go down.
"The better we do at social distancing now, the sooner we can move towards potentially relaxing those orders," she said.
Concerned about COVID-19?
Sign up now to get the most recent coronavirus headlines and other important local and national news sent to your email inbox daily.