Lawmakers had just begun the expectedly long process of certifying the 2020 presidential election results when pro-Trump extremists began to forcibly enter the Capitol.
Longtime Congressman, Rep. Ron Kind, D-La Crosse, was on the floor of the House chambers when the chaos ensued.
"We were about 20, maybe 25 minutes into our debate, when we started hearing a lot of commotion outside the chamber, and we had no idea what was going on," Kind said.
"Then Capitol Hill security came rushing into the floor chamber, and a few of them immediately went to the leadership and grabbed them, and got gas masks on them, and escorted them out of the chamber right away," he said.
The energy in the House chambers quickly changed, Kind said, and security was telling lawmakers and staff to take cover.
Some lawmakers, as seen in widely shared photos, laid down or ducked under chairs, "just in case bullets started flying," Kind described.
"That's when I noticed," Kind said, "that one of the security officers was trying to push a credenza out of the cloakroom. And so I ran in there to give him a hand."
Kind helped the security officer push the large cabinet-like piece of furniture out of the side room, and other officers then took over, moving it in front of the double doors at the entrance of the House chamber.
"And then they all started drawing guns, and pointing them at the door," Kind said.
"That's when I first thought, 'Oh my God this could be a bloodbath and there could be a real shootout here in the Capitol,'" he said, calling the moment "sobering."
At that point, as officers held guns pointed at the doors with rioters on the other side, Kind said those in the room were left to wait, no other means to retreat as the group of Trump supporters had by then completely surrounded the room.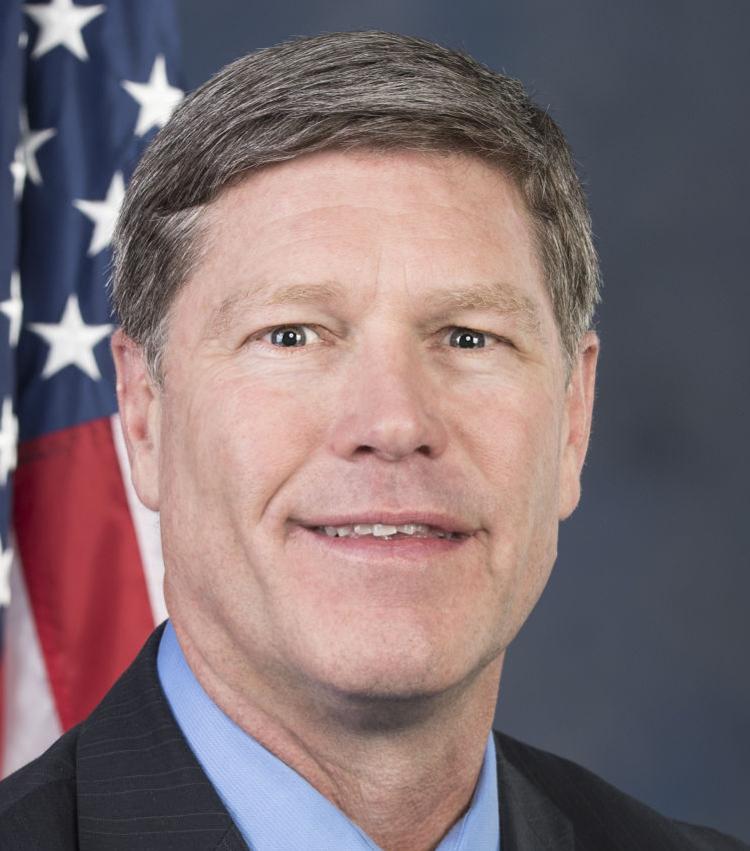 Having experience with firearms, he said, Kind asked security if they had an extra firearm for him in the event that things became unraveled, which officers declined.
"In retrospect I probably agree with them, because they're the ones trained," Kind told the Tribune with a laugh.
"It was just spontaneous, it was just, what can we do in order to protect people," he said, "because we had no idea."
Security told the lawmakers in the room that more gas masks were coming, though Kind said he never received one.
Eventually a secure route for those in the chamber was made, and they were escorted through tunnels back to the House offices.
"Even there they were telling us to be on guard in case the House office buildings were breached and descended upon," Kind said.
Though the extremists didn't get into the House chambers, they did breach the Senate floor and many offices, including House Speaker Nancy Pelosi's, where things were damaged and a note was left on her desk, according to Kind.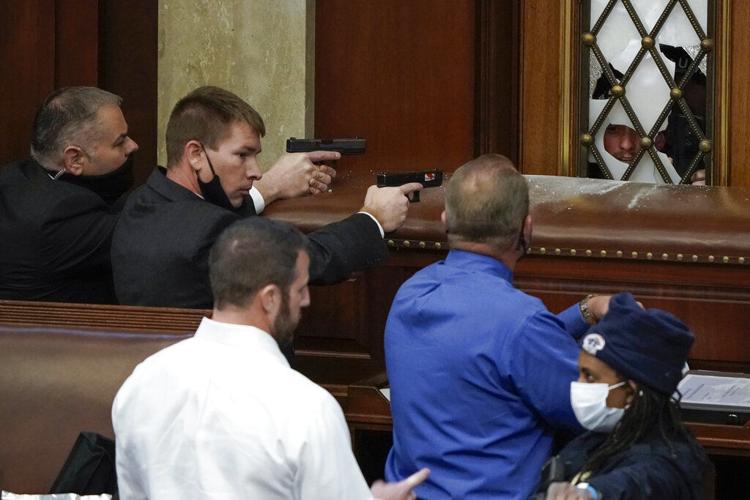 "I don't know what would have happened if they had breached those doors, given all the guns that I saw drawn on the House floor, pointing at those doors," Kind said. "This could have been a bloodbath."
After safety elsewhere on the Capitol, Kind said he called his wife and sons to make sure they hadn't experienced any threats. It harkened back to the 2010 Tea Party movement, he said, when police were giving his family extra security.
Still, Kind said he'd never experienced anything like what occurred on Wednesday.
"Not as far as something you assume to be secure place like the nation's Capitol suddenly erupting into chaos," he said, "and people just running around, hooting and screaming and breaking things and trying to get into every nook and cranny."
In the midst of the chaos, though, Kind said he's been preparing his defense of the Wisconsin vote should it be objected and make it to the debate process through the night.
As the election confirmation kicks back up Wednesday night, Kind said staff don't feel concerned for their safety, and that Capitol security has formed a safe perimeter and providing updates on continuing threats as the night goes on.
"One of the things that they are picking up is that the Proud Boys are claiming that the night has just begun and that the fun is just beginning," Kind said, "so I'm afraid they're bracing perhaps for more carnage in the dark of night in Washington."
If his colleagues go forward with their plans to object votes in certain states, which Kind said he expects some of them to do, he said it will not help put out the fires started earlier in the day.
Fires started first by the president, Kind said, noting that while there's not enough time to draft articles for impeachment in the remaining two weeks of President Donald Trump's term, he thinks his "dangerous" behavior needs action.
"I do think there needs to be a serious discussion within his cabinet about the 25th Amendment, because he is just displaying very erratic and irrational behavior right now, which can be very dangerous to our country," Kind said.
"And it's been going on for some time, but he's elevated it to a whole new level here, and by encouraging this type of mob activity, it just seems to be getting worse each passing day as we get closer to January 20."
"Let's face it," Kind continued, "he's still the most powerful person in the world with a lot of resources at his disposal and a lot of influence over people, as we witnessed today."