For nine years Stepping Stones has run Winter Haven, our overnight shelter for homeless adults, completely with volunteers. Hundreds of Dunn County residents and college students have participated by working overnight shifts (first shift 7:30 p.m. to 1:30 a.m.; second shift 1:30 a.m. to 7:30 a.m.) to keep people safe from the elements. This year, we are really struggling to get volunteers.
There are so many things going on in the world today that require attention that it's overwhelming. For myself, I try to boil it down to one small thing I can do today in my community that will help someone else. I can't take on all the world's problems, but I can do something within my own sphere of influence. At the most basic level, people at least deserve a place to lay their heads at night where they can be safe and comfortable and not freeze during the cold Wisconsin winters.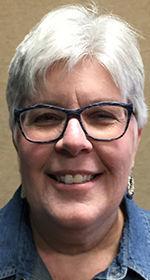 We need your help. Until the end of March, we desperately need volunteers to help keep Winter Haven going. The people who have been volunteering are fabulous angels of mercy, and we've managed to get through the first portion of our season by depending on them. But we are going to need to have more volunteers to make it through our season (Nov. 15 through March 31.)
You have free articles remaining.
Once this season is over, we'll be having a conversation with our community partners and volunteers about how to make Winter Haven more sustainable.
Since November, the shelter has been utilized by 33 guests. Some of those only stayed a night or two, others have been there since November. Most of them have some kind of barrier that is preventing them from getting into housing without a lot of help. For those who have burned their bridges, there is no going back to where they started so staying at the shelter is their one option for the moment. Some of them are struggling with serious health crises and can't physically afford to be without shelter.
Please talk with your friends, families, church communities, groups, etc. to help us rally volunteers! If you want to volunteer, contact our Community Connections Coordinator, Jill Seichter, to sign up for a one-hour training (715)-235-2920 or communityconnect@steppingstonesdc.org. Thank you so much, you have no idea what it means to the Winter Haven guests to have such support from our community.