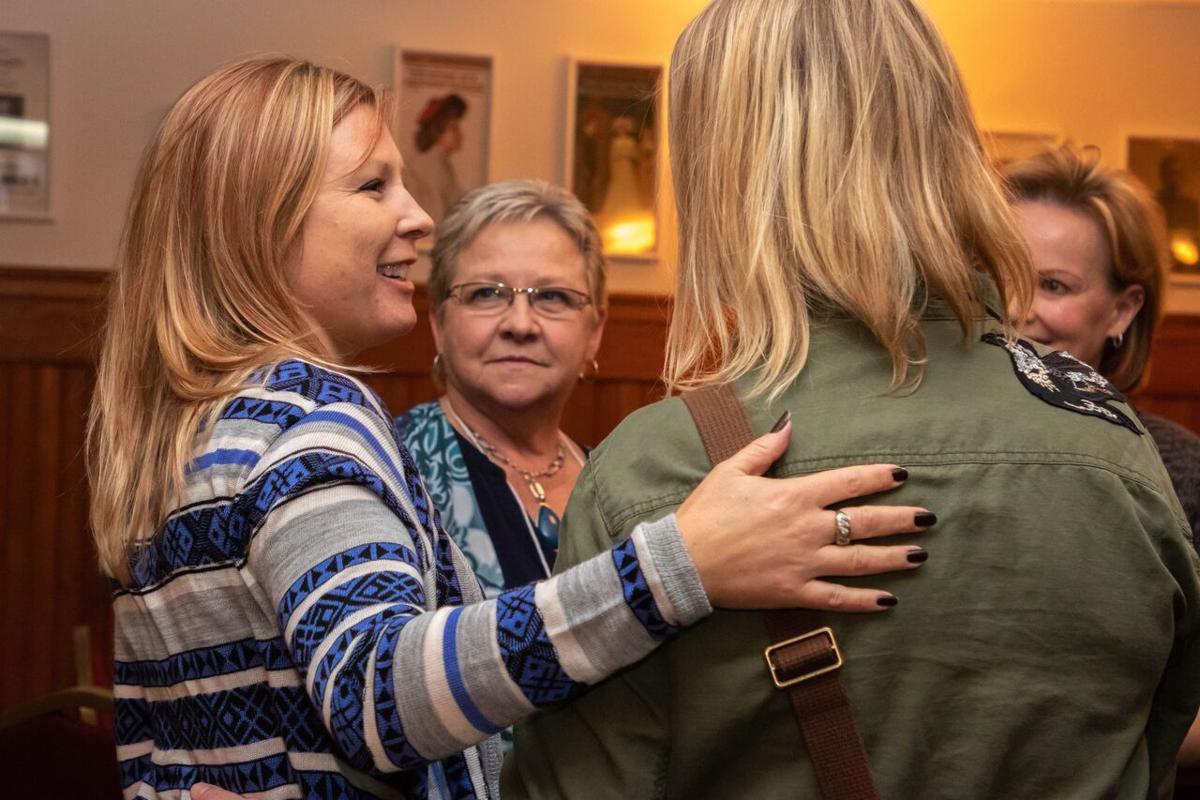 The Women's Giving Circle of Dunn County is hosting their first of four meetings this year on Monday, April 29.
The annual Membership Meeting will be 5:30-8:30 p.m. at Jake's Supper Club, E5690 County Rd. D, Menomonie.
The Women's Giving Circle was founded at the Community Foundation of Dunn County in October of 2013 by a group of women who wanted to use philanthropy to create change.
They currently have over 100 members and have raised over $143,000 to support women and children in Dunn County.
Through their grant making, Giving Circle members have learned about community issues and have become deeply involved in area nonprofits. This year, the WGC is aiming to increase their membership to 150.
The membership meeting is designed to bring existing members together to reconnect and network, as well as introduce and welcome new members to the Circle.
Membership chairs Jan Pierce and Lisa Rhiel will lead the meeting, reviewing the impacts of work in 2018 and discussing what is on the horizon in 2019.
You have free articles remaining.
"This (meeting) will be a time for socialization and getting to know all about the Women's Giving Circle. I am looking forward to the opportunity to meet new members and share conversations," Pierce said.
In 2018, the WGC gave away over $11,000 to 12 organizations. Highlighted grants included:
$3,500 to the Family Resource Center, Inc., to provide weekly playgroup sessions for Dunn County parents and children.
$3,200 to Stepping Stones, to provide emergency assistance to families at risk for home utility shutoff.
$1,000 to Literacy Chippewa Valley, to expand literacy and computer skill building programs to female inmates of the Dunn County Jail by purchasing Chromebooks.
Other organizations to receive funding were:
Menomonie Middle School
Arts Coming Together
The Boys & Girls Club of the Greater Chippewa Valley
Dunn County Department of Human Services
Free Clinic of the Greater Menomonie Area
Girls Scouts of the NW Great Lakes, Inc.
Junior Achievement of WI, Inc.
UW-Stout Fostering Success
West CAP
The cost for the evening is $15 per person, which will cover heavy hors d'oeuvres. A cash bar will also be available. An RSVP is required to attend and can be completed at http://evite.me/3JgJGjw3t8.
The Women's Giving Circle is a component fund of the Community Foundation of Dunn County.