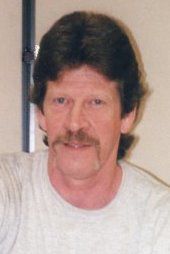 Bruce Gary Mc Intyre, passed away Sunday, Dec. 29, 2019, at his home. He was born Jan. 23, 1960, to Sam and Catherine Mc Intyre. He married Donna Danielson Nov. 24, 2012.
You have free articles remaining.
He was preceded in death by his father, Sam; and sister, Kaye. Bruce is survived by his wife, Donna; mother, Catherine; brother, Kelly; sister, Colleen (Don) Johnson; nephew, Phillip; niece, Kayla; father in law, Jerry; stepchildren, many step grandchildren, many aunts, uncles, cousins, and friends too numerous to name.
Bruce was a peerless mechanic. He taught himself automobile, small engine, and motorcycle mechanics, and would work on anything he could get his hands on. He loved anything with an engine, especially if it went fast. He enjoyed trout fishing with Donna. Bruce loved his life and insisted on living it his way. He will forever be missed by those who love him. A celebration of life will be planned at a later date.