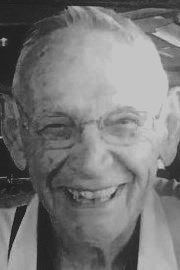 NAPLES, Fla. — Thomas W. Connell, 85, passed away peacefully at his home in Naples, Oct. 18, 2018. Mr. Connell is a well known resident of Dunn County, Wis., and owner of Connell's Orchard for much of his life. Mr. Connell and his wife, relocated to Naples, in 2001.
Mr. Connell was born in Chippewa Falls, June 24, 1933. He resided there until the purchase of Connell's Orchard by his father, William F. Connell and relocated to Menomonie. On Sept. 1, 1956, he was united in marriage to Janet Swingle in Carmel, Calif.
You have free articles remaining.
Mr. Connell is survived by his wife; two daughters and two sons, Mark Connell of Fort Myers, Fla., Steven Connell (Char) of Menomonie, Dianne Connell Upham (Mike), Burnsville, Minn., and Janie (Connell) Korin of Shorewood, Minn. Also, surviving are six grandchildren; and four great-grandchildren. He was preceded in death by his only sibling, Colleen (Connell) Schneider in 2004.
Mr. Connell and his wife, Janet, owned one of the largest apple orchards in Wisconsin and he is credited with the discovery of the "Connell Red" apple in 1948. From volunteering for church activities to giving his time to Rotary Club, Tom was always trying to make things better for others. Tom never met a stranger and was a loyal friend to many. Tom was a remarkable man, who lived his life well, with humor and grace and a quiet self confidence that comes naturally to men like him. His family always came first and the life he led always showed us that.
A memorial service will be held at 3 p.m. Oct. 4, at Shepard of the Glades Lutheran Church in Naples.
In lieu of any flowers, any donation to the Alzheimer's Association in honor to Thomas W. Connell, would be greatly appreciated.