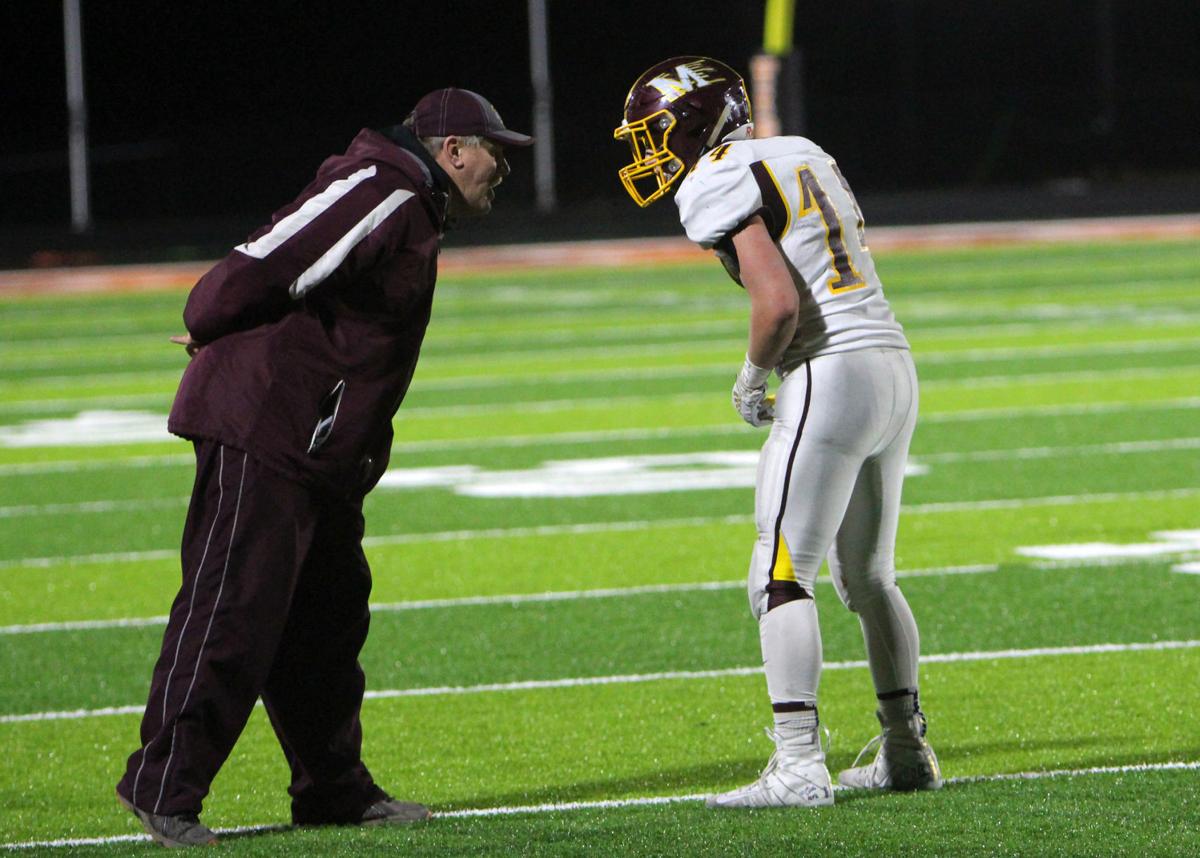 Menomonie football coach Joe LaBuda will be inducted into the WFCA Hall of Fame on April 4 as a part of the WFCA Hall Of Fame Banquet at the Marriott West Middleton. The reception begins at 4:30 p.m. with the banquet to follow at 5:30 p.m. Banquet tickets are available to the public and are $45 per ticket. There are a limited number of tickets available as banquet seating is restricted to seven hundred seats for all the inductee's family, friends, and former players, along with past WFCA Hall Of Fame inductees and WFCA board members.
Any Menomonie community members, past players & parents who are interested in attending can contact Menomonie Athletic Director Perry Myren at 715-232-5420, perry_myren@msd.k12.wi.us or stop by the activities office at the high school to purchase tickets.
LaBuda was born in Berlin, Wis., graduating from Berlin High School in 1980 where he played football, basketball and baseball. He continued his education, and athletic career at Concordia University in St. Paul, Minn. where he played football and baseball. While at Concordia he was a two time All-Conference and All Region selection, and was selected as a captain both his junior and senior seasons. As a senior outside linebacker he set the single season sack record that stood for 38 years. He was inducted into the Concordia Golden Bear Athletic Hall of Fame in 2002.
LaBuda began his coaching career in Florida where he spent six years at perennial power North Marion High School. He returned to Wisconsin in 1989 taking the head football job at Menomonie where he has coached the last 31 years. During his tenure Menomonie has won 21 Big Rivers Conference titles, five state championships, two state runner-ups and had 16 teams that advanced to at least the state semifinals. Menomonie also currently has the state record for consecutive playoff appearances with 30 straight appearances.
His coaching record stands at 316-59, the highest winning percentage of coaches with 300 wins in Wisconsin history. He was selected as the WFCA State Coach of the Year in 1993 and in 2002. In 2016 he received the prestigious WFCA Dick Rundle Positive Influence of Coaching Award. He also was selected as Nike Midwest Region Coach of the Year in 1997.
LaBuda was also the head baseball coach at Menomonie for five seasons where his teams won three conference titles. He was also the head softball coach for two winning seasons.
During his tenure over 130 players have gone on to further their careers in every level of college football. He also has 25 of his former players coaching either at the high school level, or at all three levels of college football.