Boyceville coach Colby Dotseth feels if his team can hold an opponent to around 50 points, it has chance.
With poor defensive first half the Bulldogs needed a better showing out of the locker room.
Boyceville would do just that as it locked down defensively to fuel a second half comeback in a 59-53 victory over Glenwood City on Friday.
"We went into halftime and discussed about helping better, and talking more off screens and the boys came out and did a lot better job getting high hands on the outside and then we started doing a better job getting a little more physical, bumping cutters when they're going through the lane," Dotseth said of Boyceville's second half defense.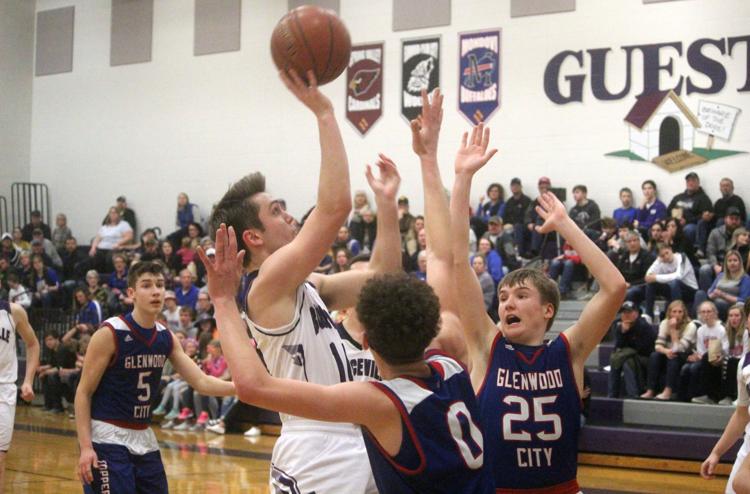 Logan Knudtson knocked down both bonus free throws to give the Bulldogs (4-11, 3-7) a two-point advantage with 52 seconds to play in the game. After a forced shot by the Hilltoppers (0-16, 0-10), Brendan Sempf found a streaking Knudtson for a transition basket to lead 57-53. Connor Sempf connected on both shots at the foul line after the Bulldogs earned another defensive stop to seal the game and record their second conference victory of the last three.
"Coach talked about just keep running offense and believing what our mindset was going into the game," Brendan Sempf said of the halftime message, "and we just believed in each other and kept working on the offensive end and defensive end to crawl back."
Boyceville trailed by eight at the break as Dotseth said the team came out with a poor first half defensive performance. A 8-0 run by the Hilltoppers turned a two-point deficit into a 22-16 lead. Glenwood City made four 3-pointers in the first half and was able to get some easy baskets by turning turnovers into fastbreak points.
"All year I thought we've played well defensively and we kind of got lazy in the first half and gave them a lot of open looks right away," Dotseth said. "They built up some confidence by shooting a couple threes and knocking them down from the outside."
Boyceville came out of the locker room with a new level of energy on defense. The Bulldogs held Glenwood City scoreless over the first 4:36 and Boyceville went on a 10-2 run to tie the game with 12:20 remaining. Glenwood City's Drew Olson connected from deep to give the Hilltoppers the lead but Brendan Sempf came right back down to even the score before a transition bucket from Knudtson helped Boyceville take back a lead it squandered halfway through the first half.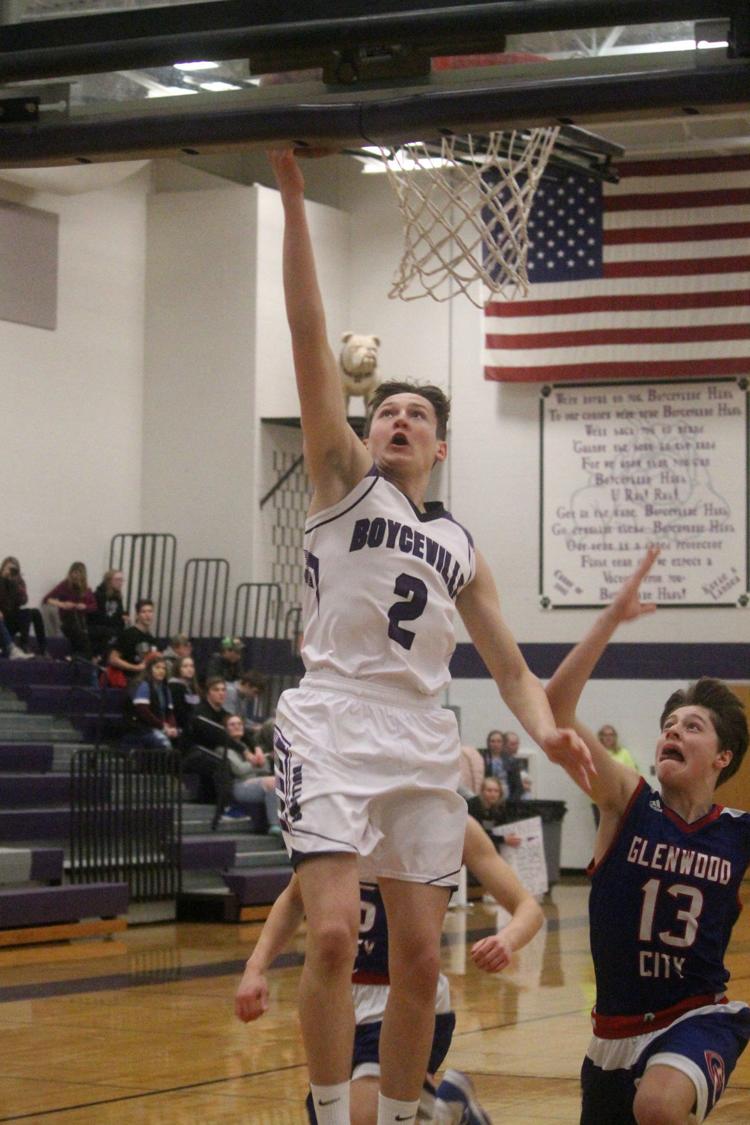 You have free articles remaining.
Up by two with 4:18 to play Connor Sempf hit his fourth and final 3-pointer of the game. Brandyn Hallquist had been scoreless in second half after 16 points in the first for Glenwood City, but he scored five straight for the Hilltoppers to even the score at 49-49 with 3:40 left.
"We kind of played off of him in the first half and made him shoot over top of us and he hurt us that way," Dotseth said of the strategy against Hallquist. "(We) made sure he put the ball on the ground — on the floor before he would shoot on us (in the second half). That helped a ton."
Cade Klefstad found a cutting Connor Sempf as he floated into the lane for two points to go up by two but Glenwood City converted off an offensive rebound opportunity less than three minutes to play. Connor Larson put the Bulldogs back up after a long two-point jumper with 2:05 remaining but the Hilltoppers quickly responded with a pair of free throws, tying the game 53-53 with 1:46 left.
The win was another step in the right direction for a Boyceville team looking to build some consistency late in the season. The Bulldogs knocked off Elmwood/Plum City last week as two of the three Dunn-St. Croix Conference wins have come lately. Senior Brendan Sempf feels what was an inexperienced team to begin the year is finding its footing.
"Our at the beginning was kind of young and a couple guys had not played basketball before so I just think we'll gelling together now with the multiple games we have under our belts," Sempf said. "I just think we'll keep improving and finish the end of the season (strong)."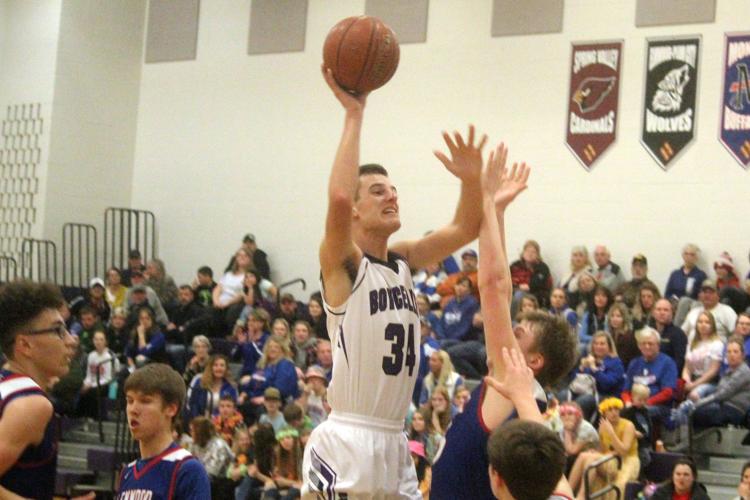 Knudtson led all scorers with 28 points with Brendan Sempf adding 12. The duo connected on eight combined triples to pace the offense. Walker Retz and Larson both added six points.
"As soon as those guys get confidence and start knocking them down from the outside, Logan especially likes to drive the basketball a lot and that helps open the lane a little bit more," Dotseth said Knudtson and Sempf, "and then we did a lot better job in crashing the boards in the second half because of it — because things were spread out a lot more."
Glenwood City was led by 21 from Hallquist, while Ethan Hanson added 13 and Olson 10.
Boyceville hosts a nonconference game against Cadott on Monday before a home game against Durand to resume Dunn-St. Croix play on Thursday.
"They keep making strides in the right direction," Dotseth said of his team. "The boys keep getting a little more confidence after every game it seems like. They're starting to realize they can play with just about anybody if they put their minds to it."
Glenwood City at Boyceville boys basketball 2-7-20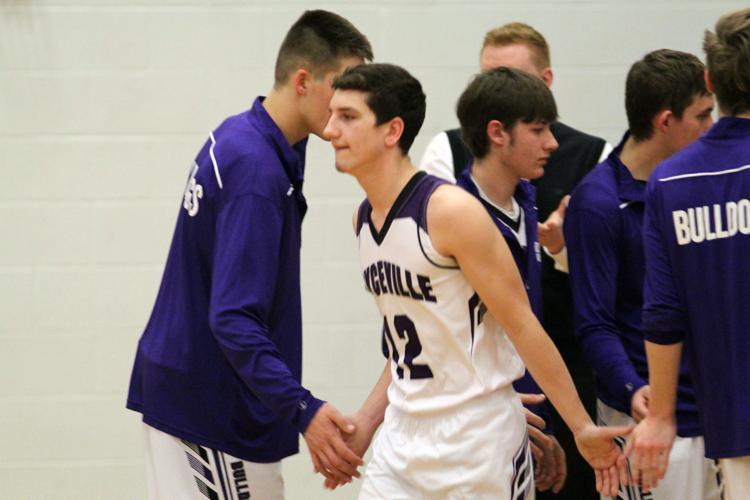 Glenwood City at Boyceville boys basketball 2-7-20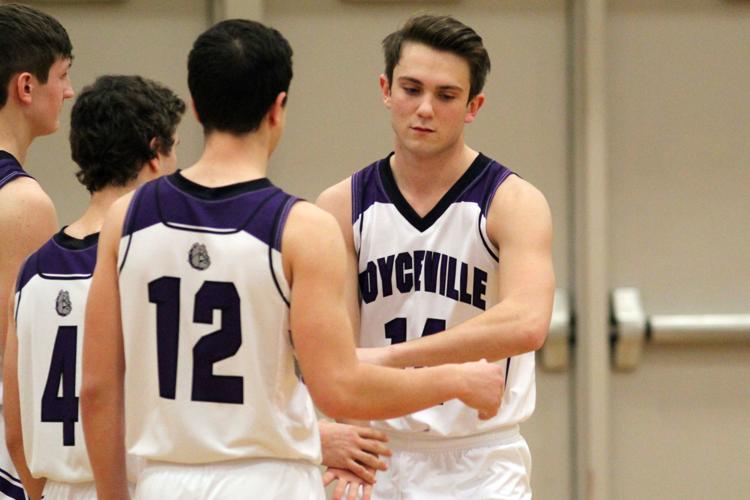 Glenwood City at Boyceville boys basketball 2-7-20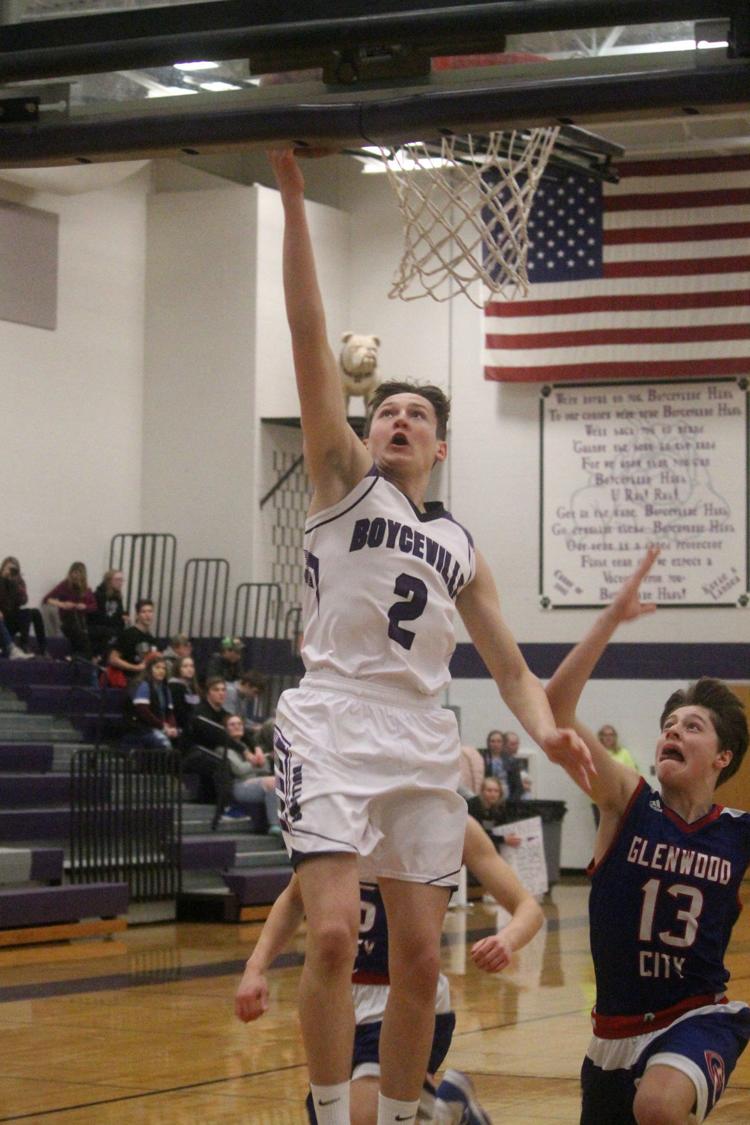 Glenwood City at Boyceville boys basketball 2-7-20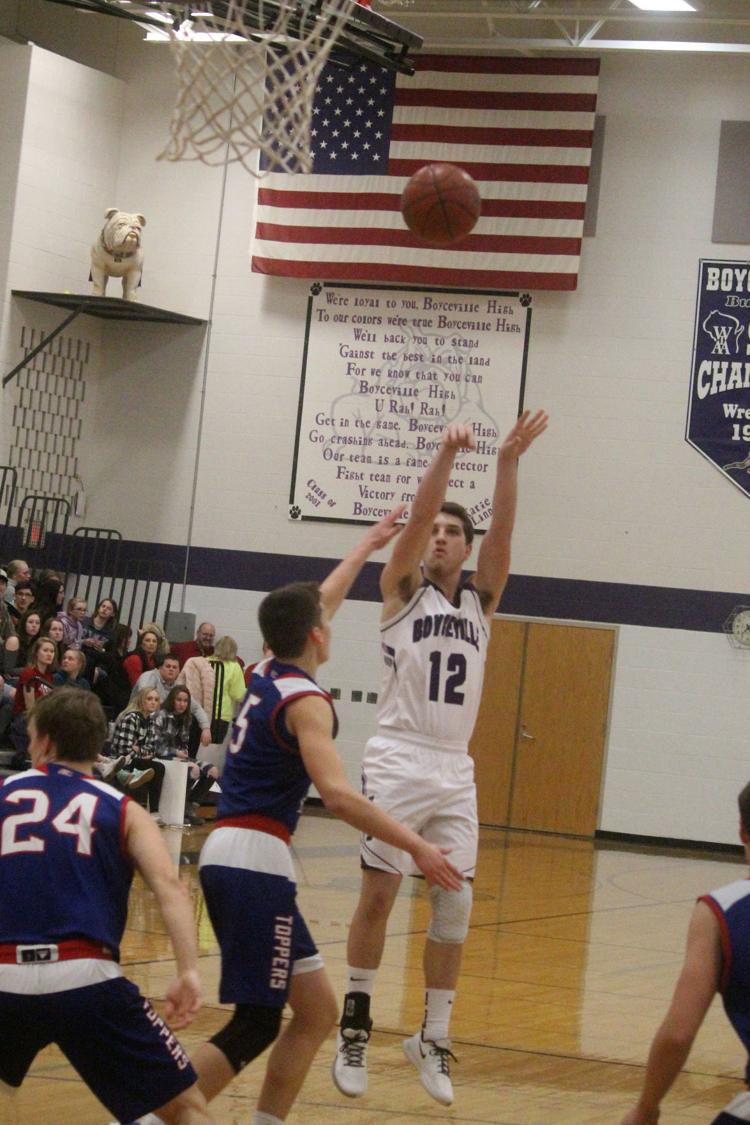 Glenwood City at Boyceville boys basketball 2-7-20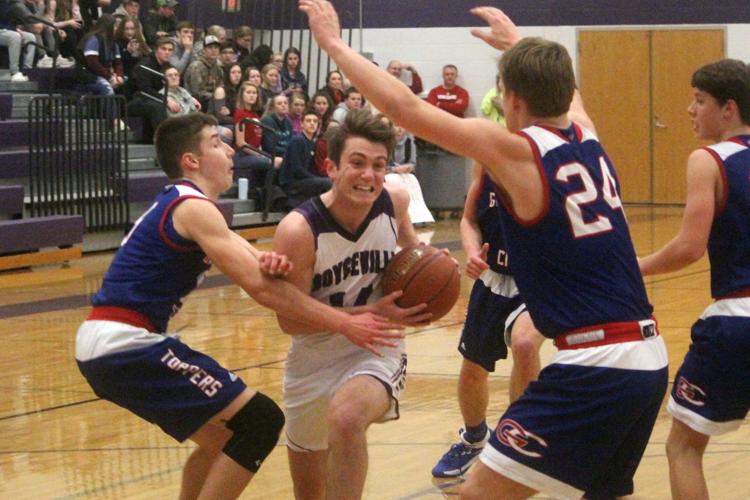 Glenwood City at Boyceville boys basketball 2-7-20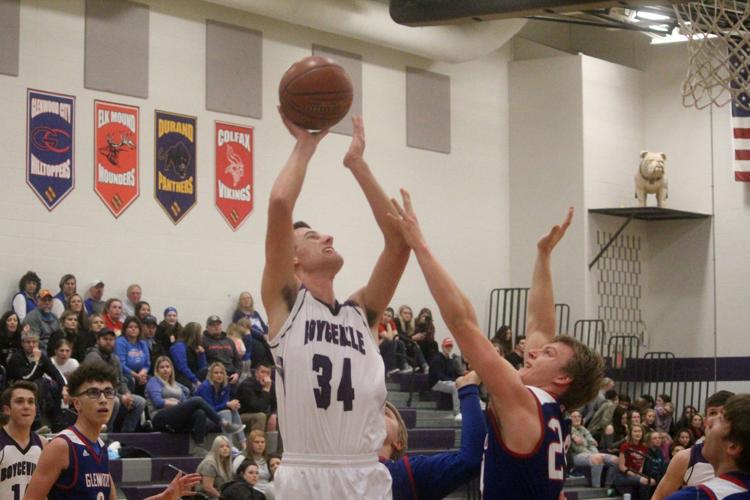 Glenwood City at Boyceville boys basketball 2-7-20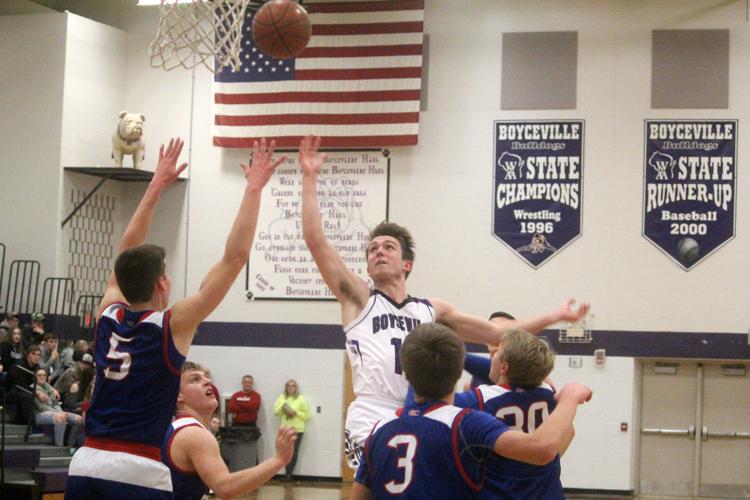 Glenwood City at Boyceville boys basketball 2-7-20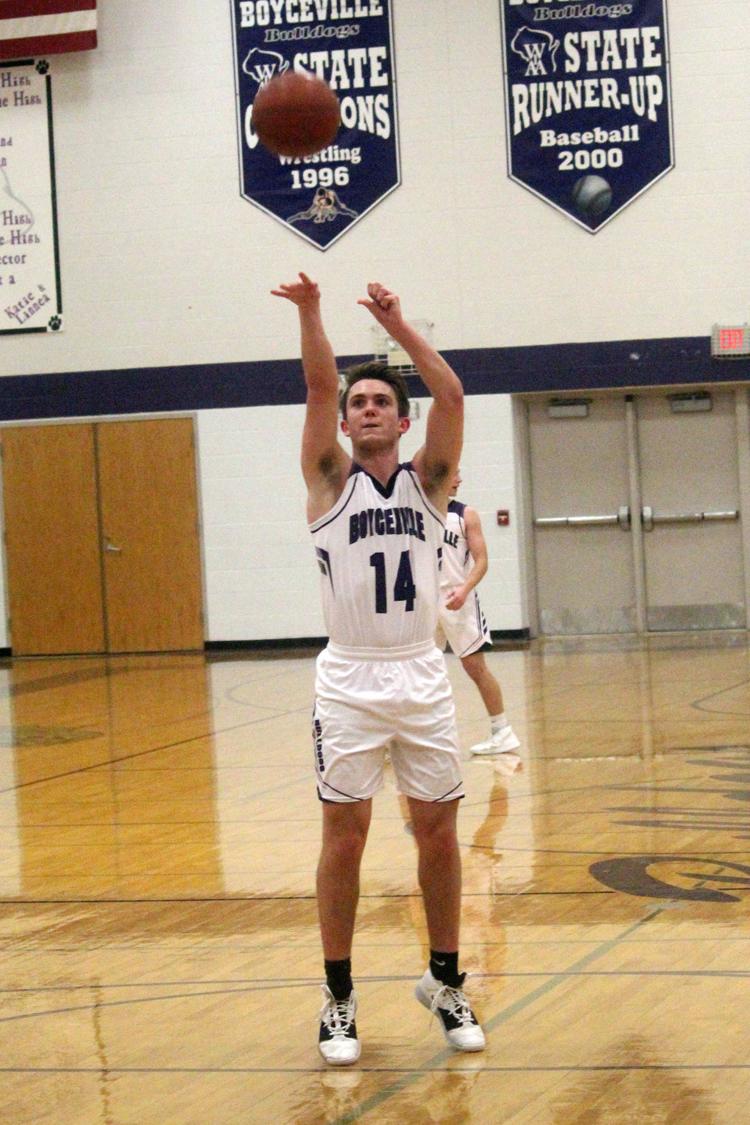 Glenwood City at Boyceville boys basketball 2-7-20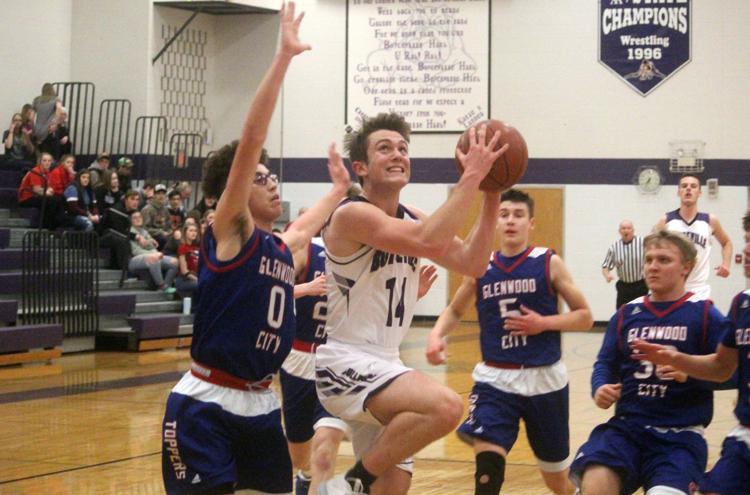 Glenwood City at Boyceville boys basketball 2-7-20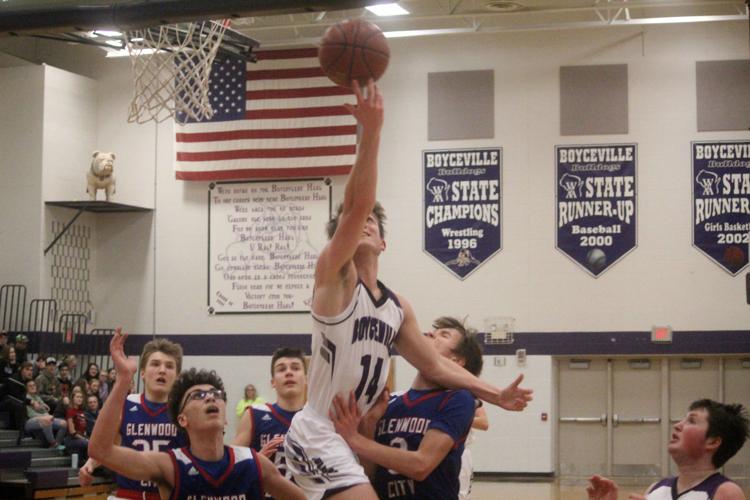 Glenwood City at Boyceville boys basketball 2-7-20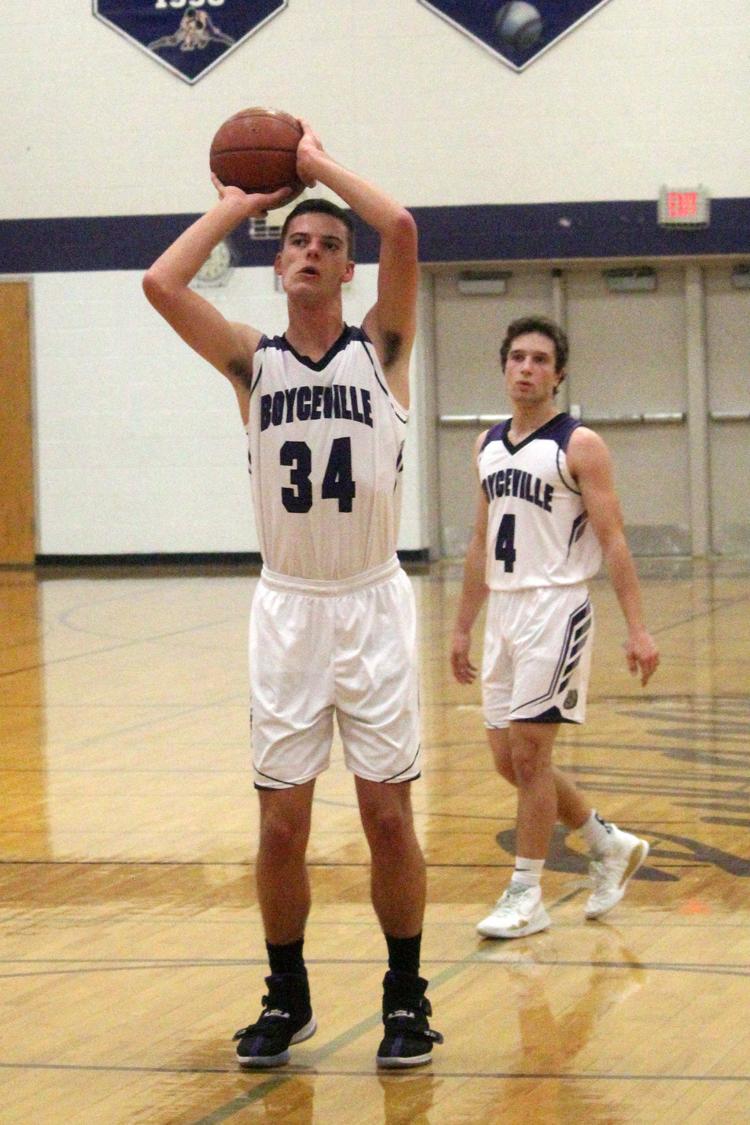 Glenwood City at Boyceville boys basketball 2-7-20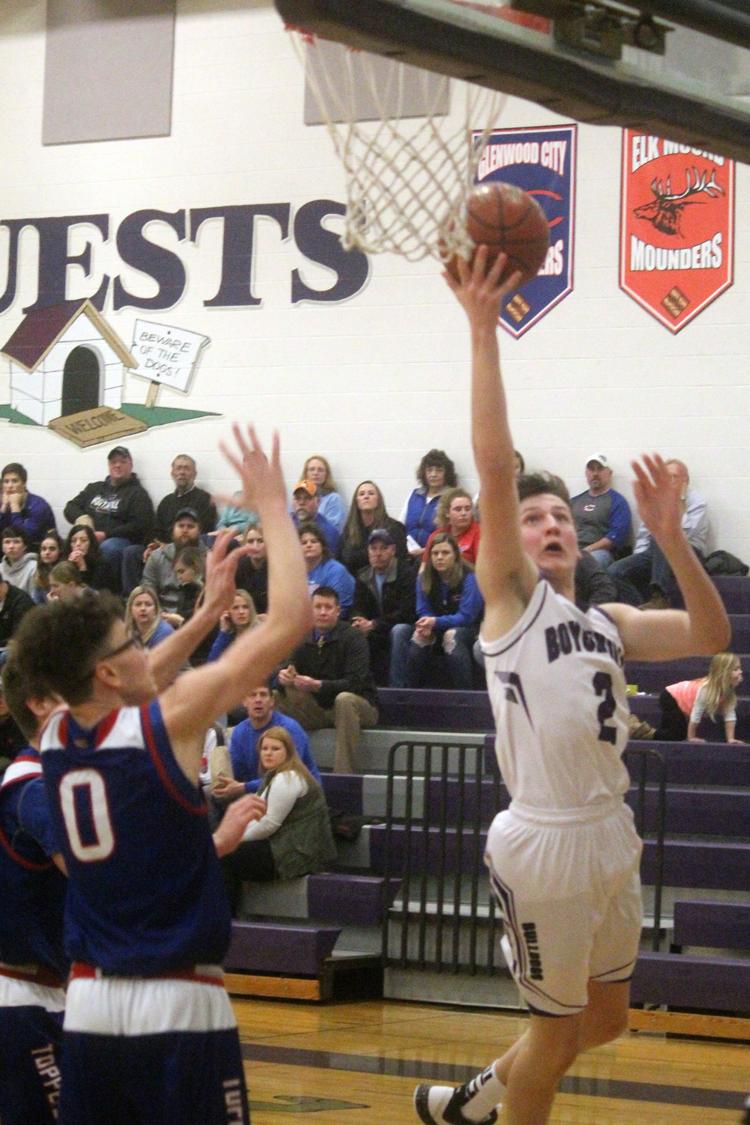 Glenwood City at Boyceville boys basketball 2-7-20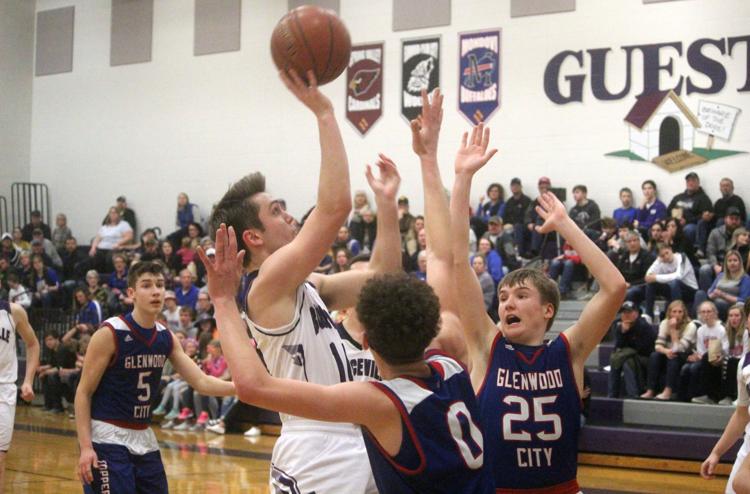 Glenwood City at Boyceville boys basketball 2-7-20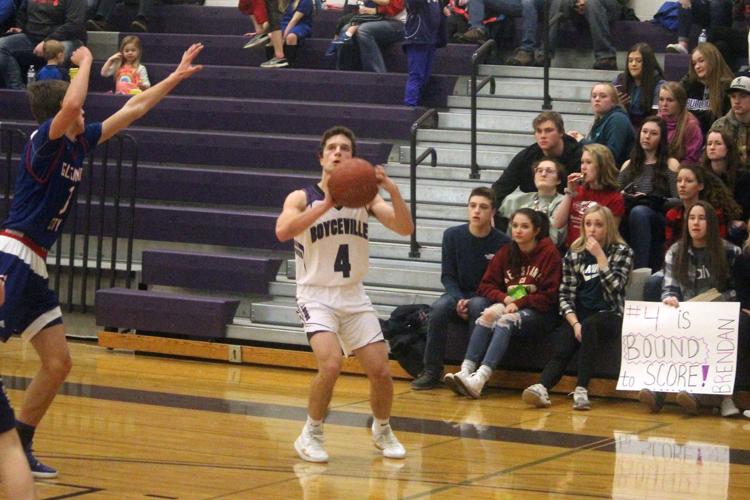 Glenwood City at Boyceville boys basketball 2-7-20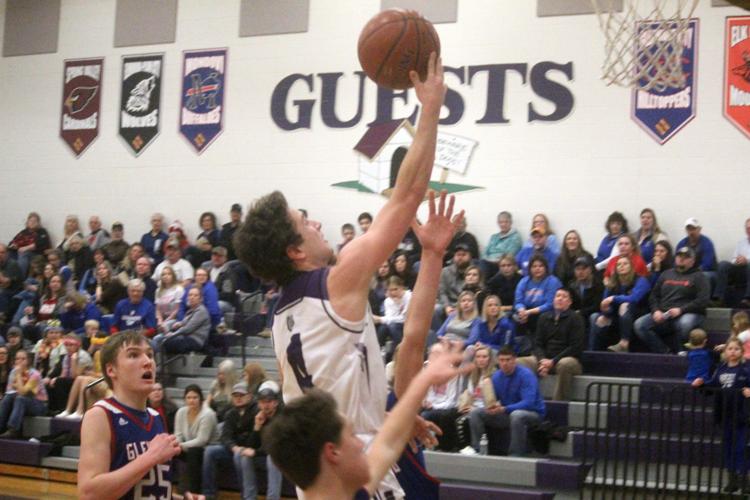 Glenwood City at Boyceville boys basketball 2-7-20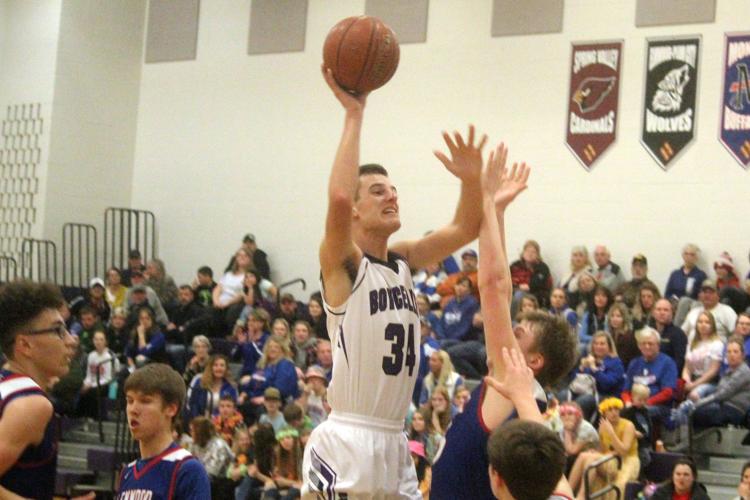 Glenwood City at Boyceville boys basketball 2-7-20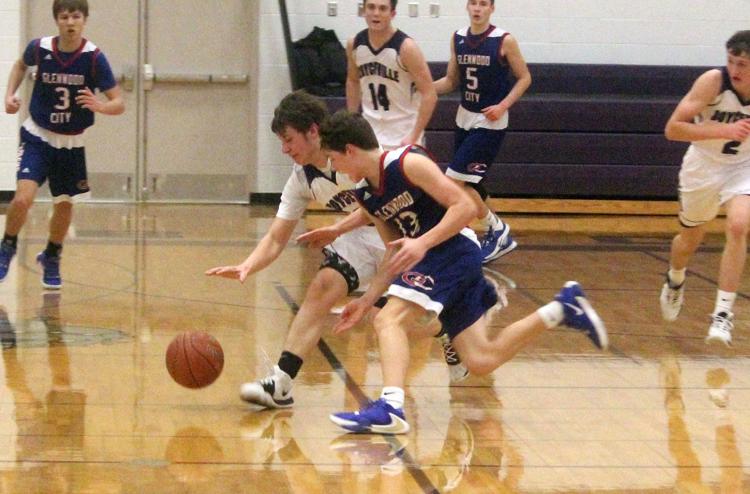 Glenwood City at Boyceville boys basketball 2-7-20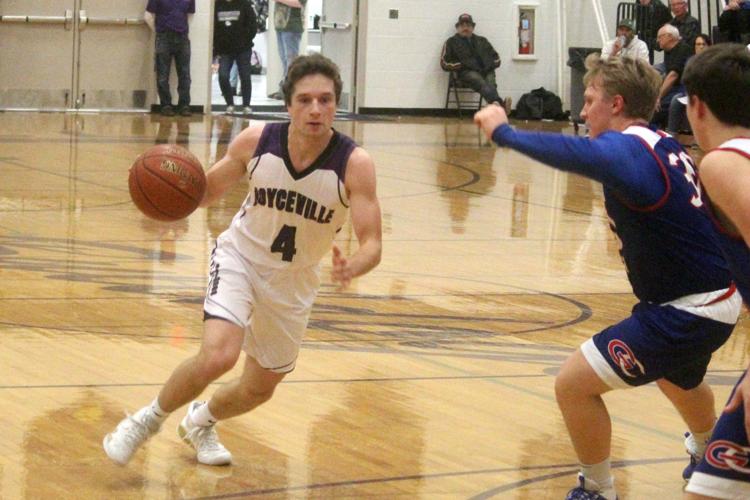 Glenwood City at Boyceville boys basketball 2-7-20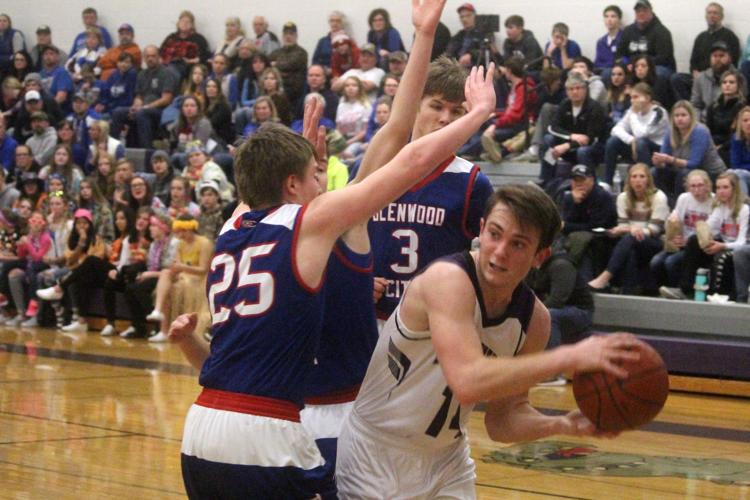 Glenwood City at Boyceville boys basketball 2-7-20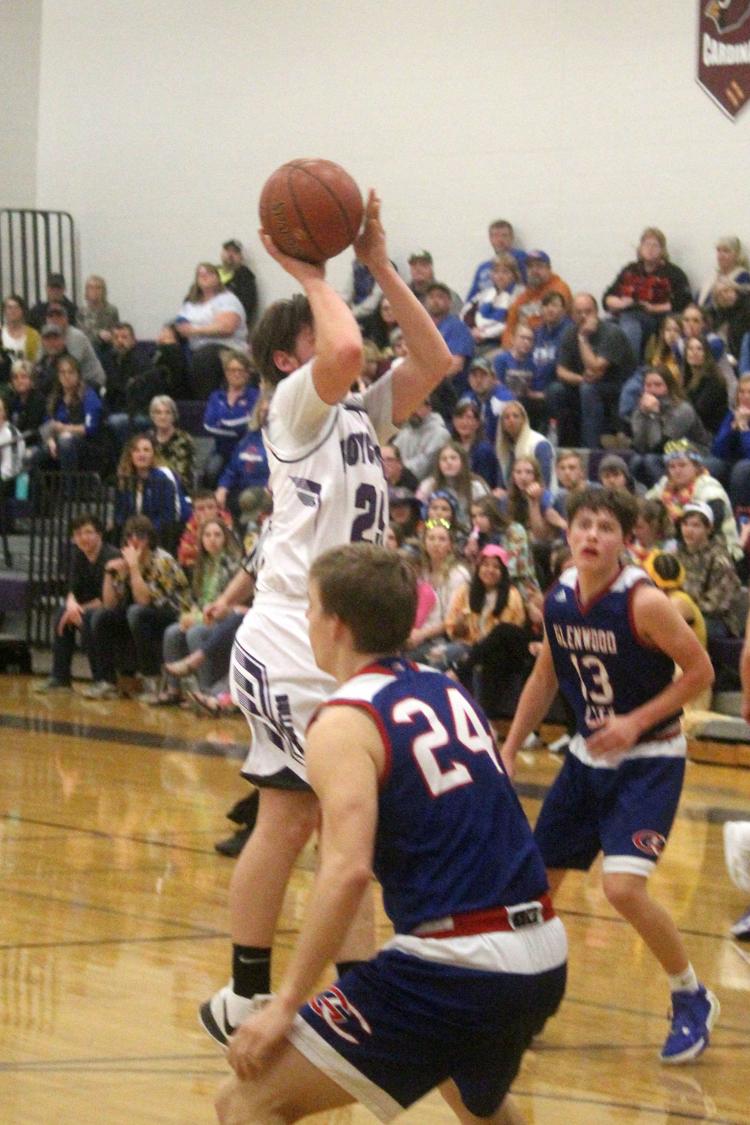 Glenwood City at Boyceville boys basketball 2-7-20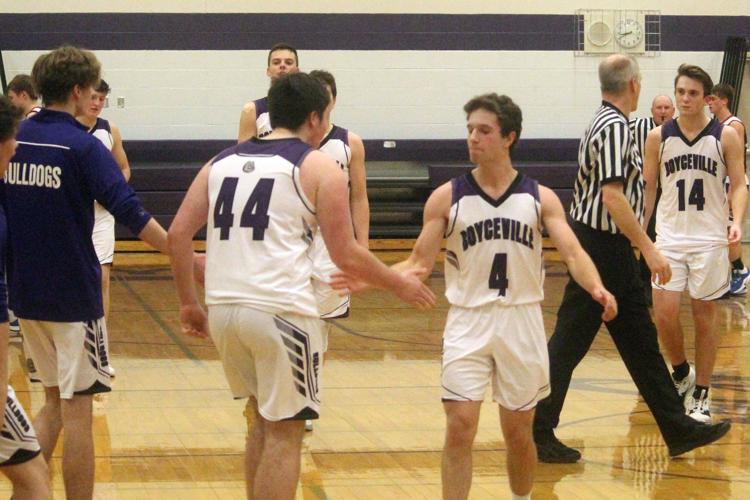 Glenwood City at Boyceville boys basketball 2-7-20