It's all about progressing throughout the year for the Menomonie wrestling team.
The Mustangs showed some of that progress as they tallied four pinfalls in a 65-12 Big Rivers Conference dual win over Rice Lake in Menomonie on Thursday.
"We know we got some tough duals coming up in the conference, but a dual like this we preached the entire week it's got to prepare us," Menomonie coach Ray Paul said. "We got to continue to take it just as serious as any other dual meet and its got to be one mindset no matter who we're wrestling or when we're wrestling or what gym we're wrestling in — we got to continue to just have the exact same competitive mindset, which we did."
Jaylen Wright (220), Cole Larson (152), Blane Keyes (145) and Nick Haviland (138) each secured pinfalls as the Mustangs moved to 3-0 in conference duals on the year.
Evan Harper added a 15-6 major decision at 120 pounds over Rice Lake's Aiden Paulson and Kellan Aure earned a 20-7 major decision over Jacob Sirek at 126.
With about 40 seconds remaining in the third period, Jacob Holle got a takedown of Taevon Wyckoff to break a 4-4 tie as Holle went on to win by a 6-4 decision in the 132-pound weight class.
"He continues to go no matter what. Often times he's getting taken down right away and he's coming back and getting a reversal, working back and getting wins for us," Paul said of Holle. "He just never stops and he's never satisfied."
Without a full roster for the Warriors, Menomonie's Minkus Vang (113), Hunter Deutsch (160), Josh Boyette (182), Will Otto (195), Andrew Fenton (285) each won forfeited matches.
You have free articles remaining.
While the Mustangs remained unbeaten in conference duals on the year, Paul said the team isn't where he knows they are capable of being at. While at times they did some good things overall on Thursday, he wants to see better technique consistently.
"We have a lot to work on, we got to clean a lot of things up," Paul said. "We got to use what we teach. Sometimes we get a little sloppy, especially in a dual meet where maybe we know we have it locked up as a team but (we need to keep) doing our stuff, still wrestling our way and just being solid — continuing to progress with our technique."
Where Paul has seen the most progress this year is from the team's less experience wrestlers at the lower weights. That younger group has done a good job of watching the work of the upperclassmen and being willing to take the lessons of the coaches to heart.
"I think over the last week and a half they're starting to realize that what we are teaching works when you use it right," Paul said. "They're getting away from their middle school habits or maybe the habits they came into the season having."
The next two weekends the Mustangs have tournaments with a trip to Fond du Lac on Saturday before a two-day invitational in Merrill next weekend. Menomonie is back to conference action when it travels to River Falls on Jan. 9.
"We got to continue to stack days on top of each other," Paul said. "We got to get better throughout the year."
Rice Lake at Menomonie wrestling 12-19-19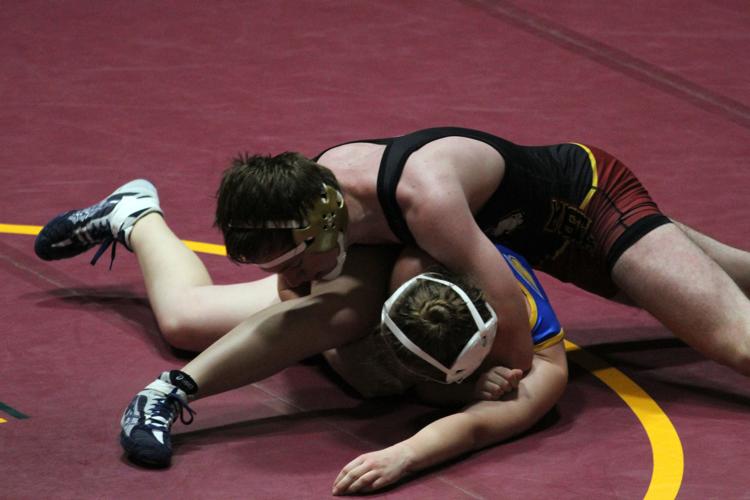 Rice Lake at Menomonie wrestling 12-19-19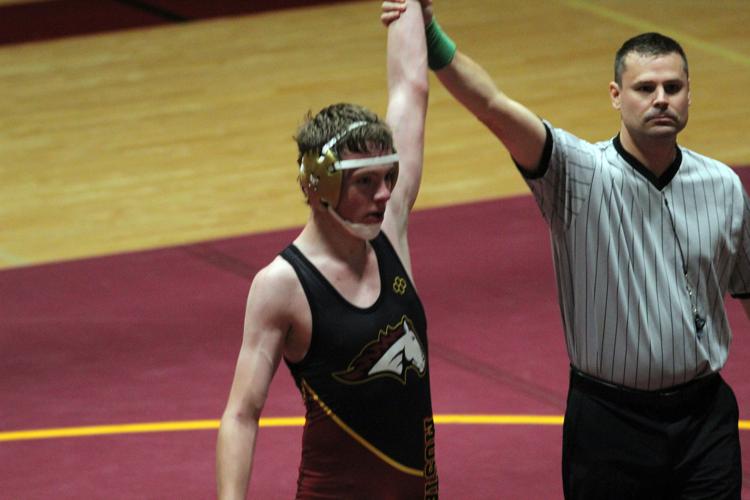 Rice Lake at Menomonie wrestling 12-19-19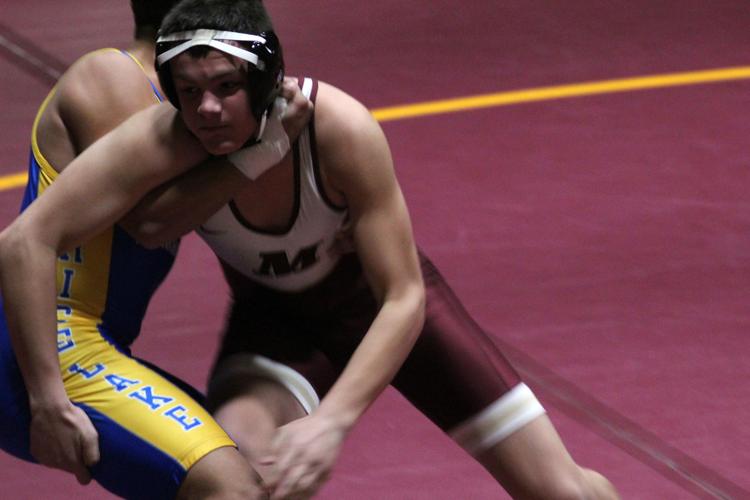 Rice Lake at Menomonie wrestling 12-19-19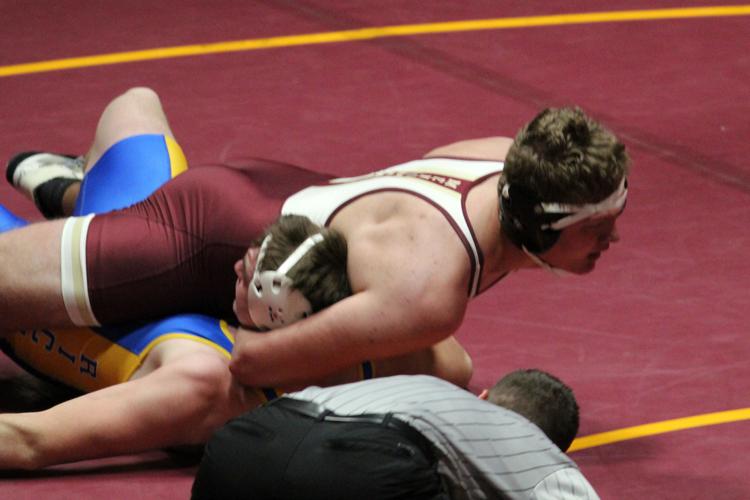 Rice Lake at Menomonie wrestling 12-19-19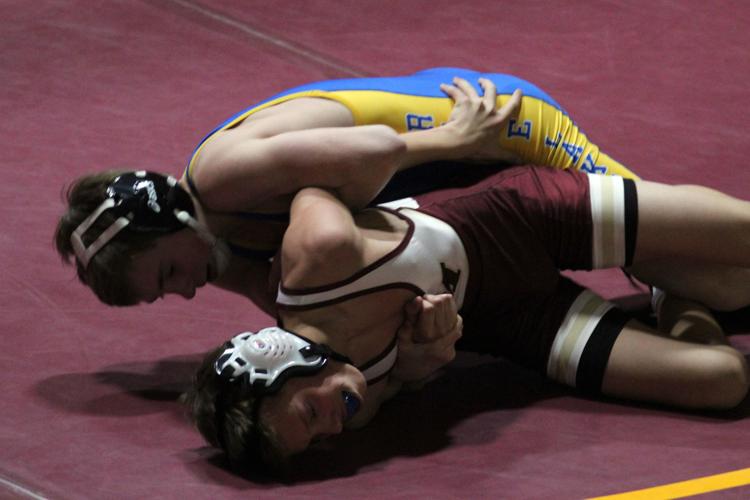 Rice Lake at Menomonie wrestling 12-19-19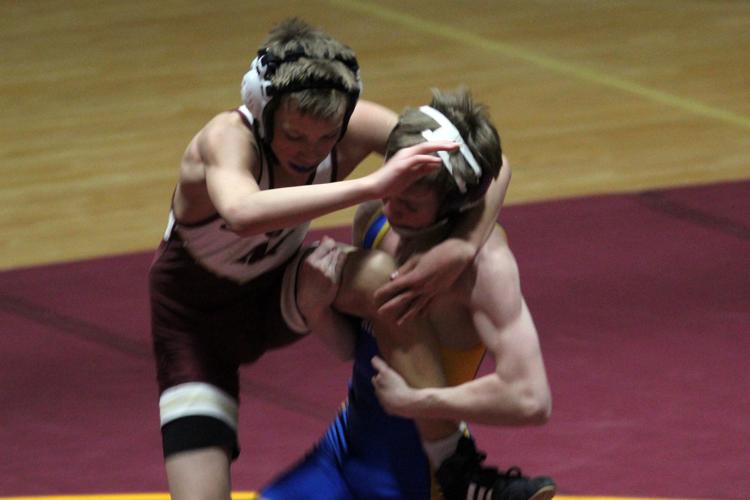 Rice Lake at Menomonie wrestling 12-19-19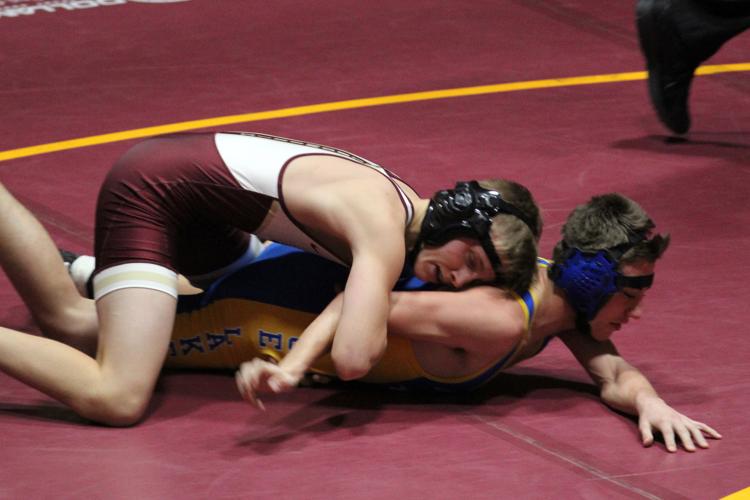 Rice Lake at Menomonie wrestling 12-19-19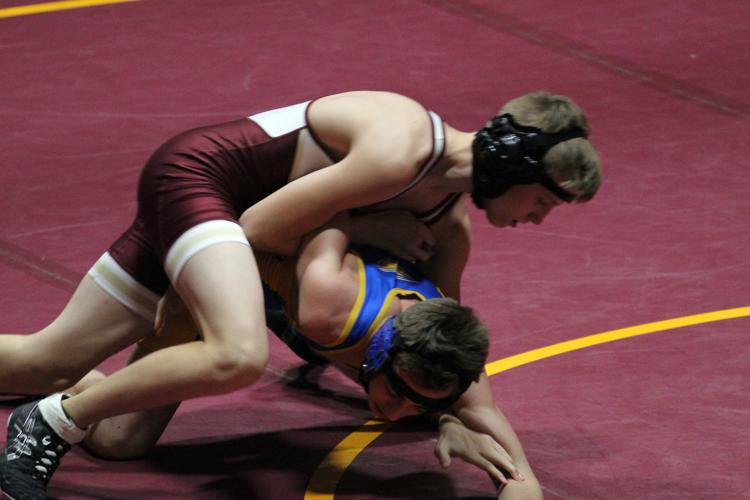 Rice Lake at Menomonie wrestling 12-19-19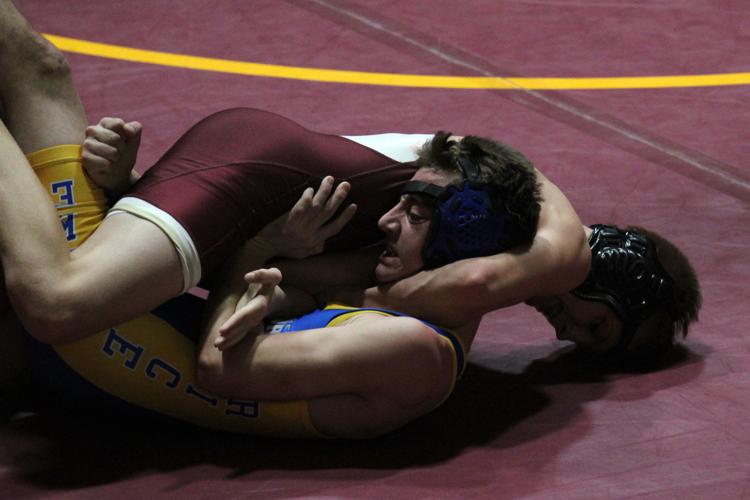 Rice Lake at Menomonie wrestling 12-19-19
Rice Lake at Menomonie wrestling 12-19-19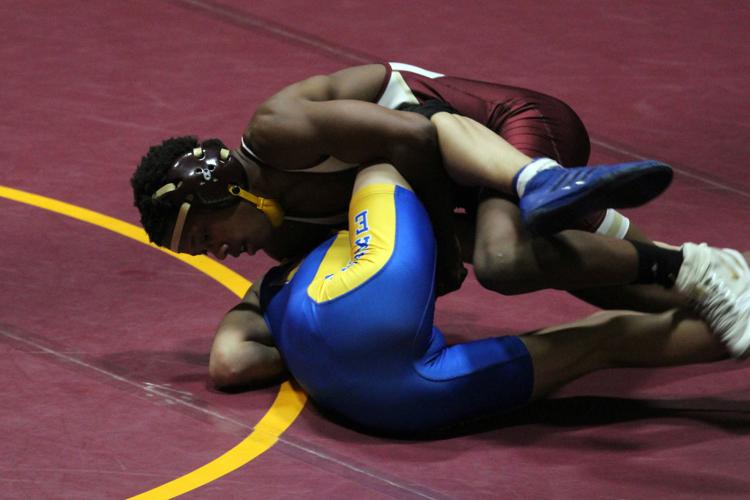 Rice Lake at Menomonie wrestling 12-19-19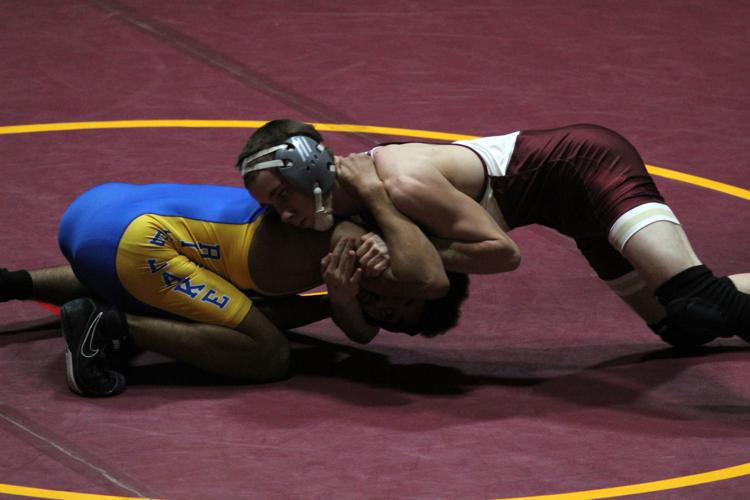 Rice Lake at Menomonie wrestling 12-19-19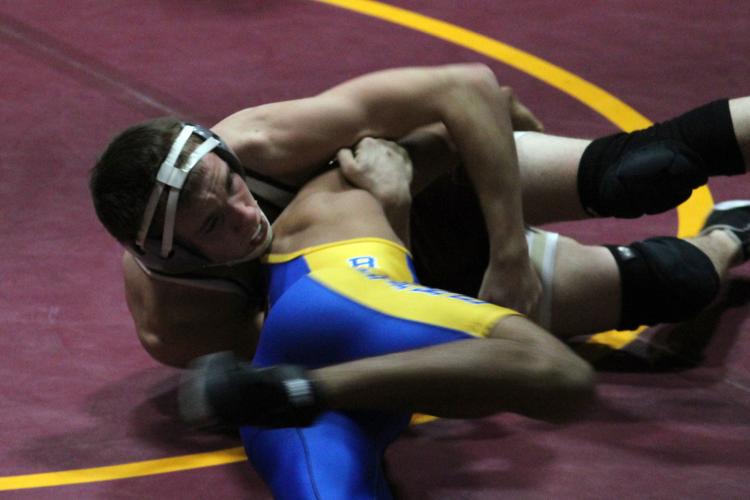 Rice Lake at Menomonie wrestling 12-19-19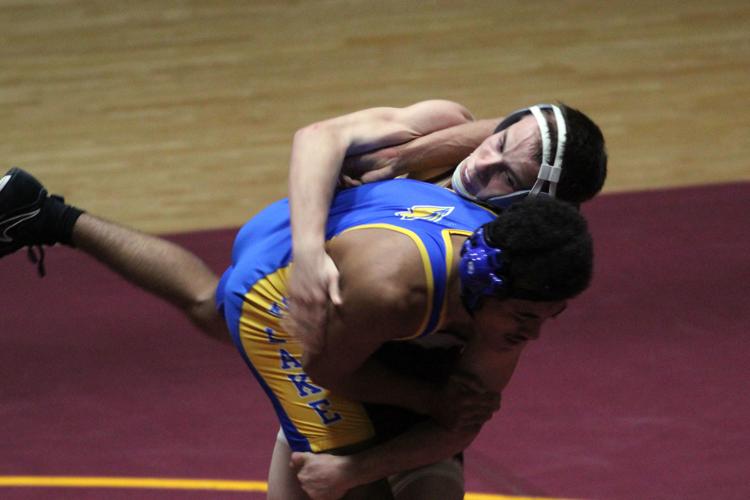 Rice Lake at Menomonie wrestling 12-19-19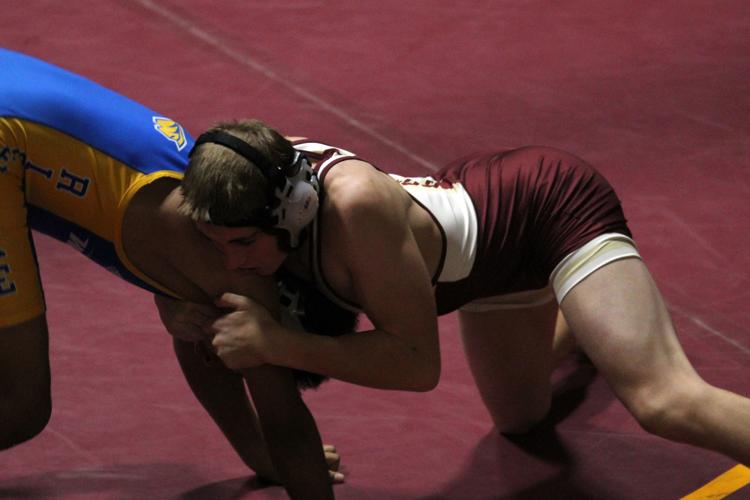 Rice Lake at Menomonie wrestling 12-19-19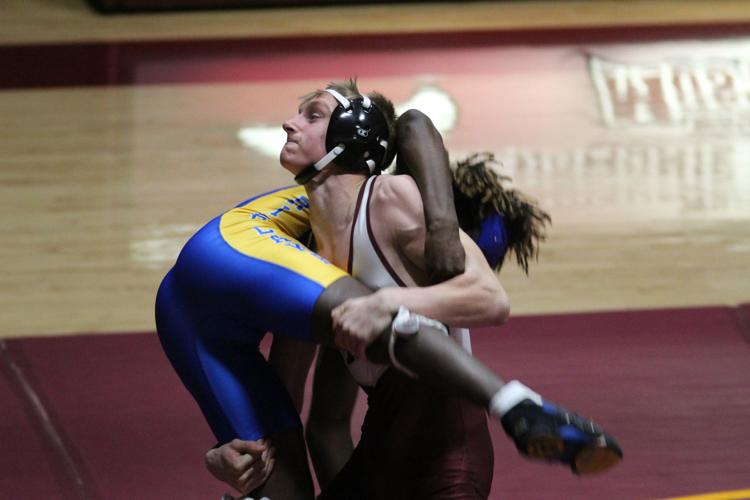 Rice Lake at Menomonie wrestling 12-19-19