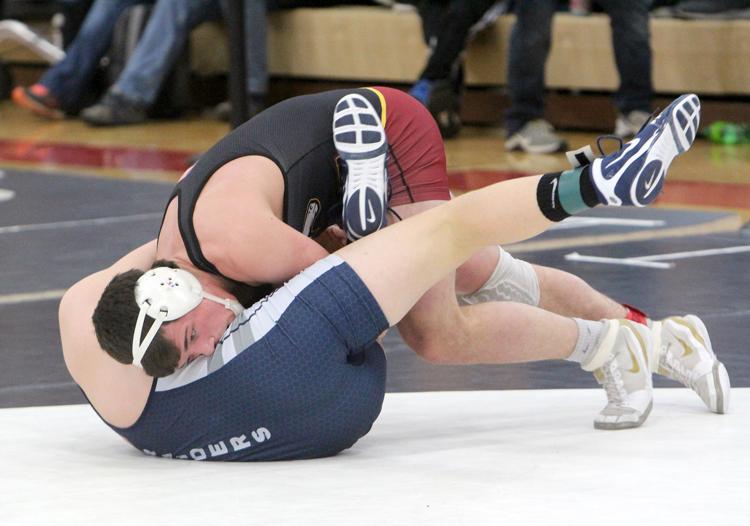 It was difficult watching and waiting.
Finally, Sam Skillings was ready to do what he does best.
The Menomonie wrestler made his return from injury last week at a tournament in Merrill, going a perfect 3-0 in his matches. For Skillings it was a long rehab process for an athlete who hadn't dealt with a significant injury and isn't used to having to sit out.
"It felt good (to get back out there), but I just wanted to get a couple matches in to feel it out and really just get back in the groove of things, start with a couple easier ones and work my way up the line," Skillings said of his return.
Skillings missed the start of the wrestling season and the end of his senior football season after breaking his leg during a game Sept. 13 against River Falls.
For Skillings it was a tough process having to watch from the sideline as Menomonie won a Big Rivers Conference title and fell a two-point conversion stop away from a trip to the Division 3 state championship game.
Having his teammates by his side during his recovery made his absence from the field easier to handle. The day after the injury about 30 teammates came to visit Skillings to show their support.
"I was definitely a hard pill to swallow, but every time my buddies would make a play they'd come to the sideline and give me a hug," Skillings said of his teammates. "They were just there to support me all the time."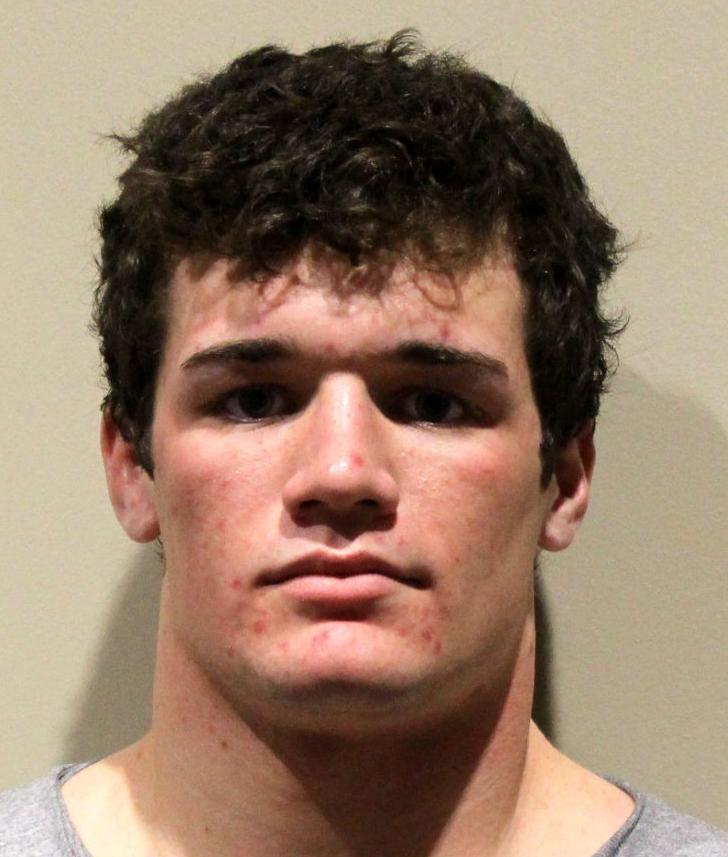 Neither Skillings or Menomonie wrestling coach and assistant football coach Ray Paul knew how significant the injury was or how much time he would miss. Paul made it a point to let Skillings know the injury didn't need to be a setback and that he could grow from the adversity.
"Your heart sinks for a kid like that when you see him go into the ambulance," Paul said. "I went there that night, I went to the hospital and just assured him that things happen for a reason and he would come out strong on the other end of it."
Once the injury was identified, his recovery plan could begin. The most challenging aspect of the rehab process for Skillings was a period of inactivity. His job for the first four weeks after the injury was to sit idle and let the healing process do its job.
"Anybody that knows me, knows I don't like to sit around," Skillings said. "I like to be outdoors and out doing something or wrestling or lifting weights, or hunting, fishing. I'm not the guy to sit inside and lay on the couch for four weeks."
You have free articles remaining.
As wrestling season approached Skillings became eager to not miss any action. The University of Minnesota wrestling recruit has had his sights set on a state championship his entire career and falling in the state championship match to take second place in the 182-pound weight class last year only added more fuel to the fire.
Paul preached patience with his senior leader as Skillings worked to regain the strength in his leg. Despite being sidelined early in the season, Skillings didn't let that prevent him from improving. He continued to hit the weight room and studied more film than ever before. He also grew as a leader, making it a priority to help the younger guys with their technique and doing his best to be a coach during early season tournaments.
Having someone like Skillings on the team showed the rest of the guys how to overcome challenges and provided a glimpse into what it takes to achieve goals. Skillings cares about more than his own success, Paul said, he also wants the team to succeed, he wants the first-year wrestlers to continue to progress.
"He's an example setter," Paul said. "I always tell everybody in our room that you don't have to look all over the state and nation to find someone to set yourself after. We have those guys in our room. I said if you want to be the best start training like some of our best and Sam's obviously one of them."
Skilling said in his first matches of the season he felt much stronger, and the continued work in weight room gave him an edge over his competitors. While the strength in his once injured leg isn't quite where Skillings wants it to be, it's feeling better than he expected at this point in the recovery.
Having to take a back seat as the season got underway could prove beneficial, as Skillings worked to improve the mental aspect of his game. With a future in wrestling beyond high school, Skillings understood the big picture. Overcoming adversity and growing as a wrestler could be part of more than just achieving his high school goals.
"If I work toward my bigger goals in college, everything else will just fall into place," Skillings said. "Obviously college is just a different level, and just the work ethic to get there is a lot a bigger — a lot bigger picture than high school."
Skillings said the injury and the subsequent rehab has been a learning experience. Overcoming the adversity helped him grow as an athlete and as a person.
Paul was confident Skillings would have no difficulties making a full recovery because of the type of person he is. Skillings faces adversity head on, Paul said.
Skillings goals remain open as he is determined to finish atop the podium at the end of the season. Despite a career 117-14 record, a state title still eludes him, and Skillings isn't interested in letting an injury setback get in his way.
"Whenever he has a setback especially in the sport of wrestling, but really in anything, he gets very, very motivated," Paul said. "His sophomore year he didn't qualify for state, he came back and he did more than he had ever done prior to that — he found new opportunities (to improve). He really comes back and he attacks setbacks so they don't happen again. They motivate him.
"I knew once he had an opportunity to recover and get back into the flow of things that he was going to attack it as fast as he could."
Rice Lake at Menomonie wrestling 12-19-19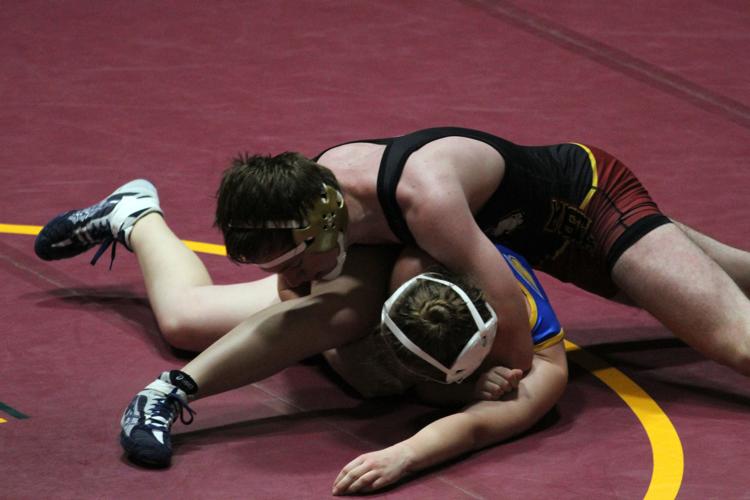 Rice Lake at Menomonie wrestling 12-19-19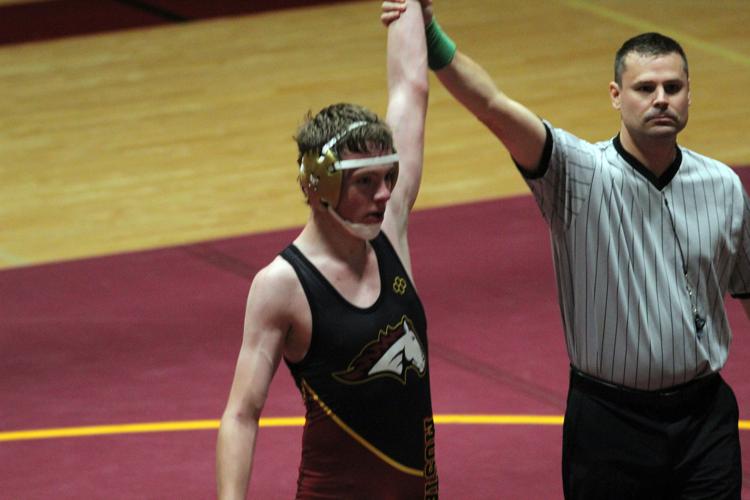 Rice Lake at Menomonie wrestling 12-19-19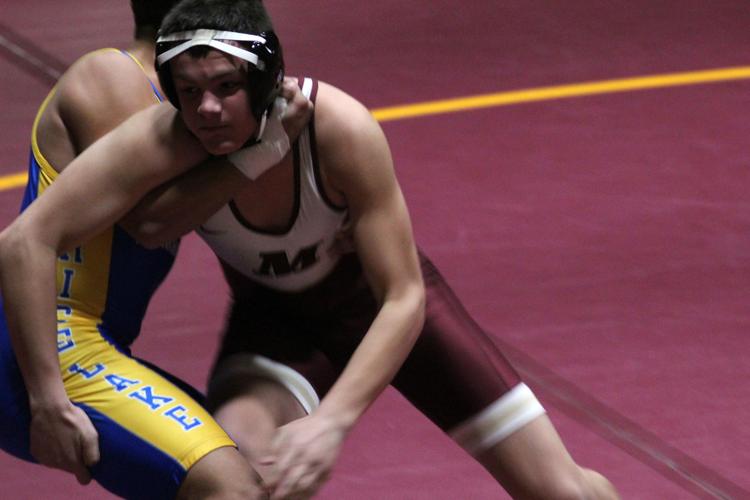 Rice Lake at Menomonie wrestling 12-19-19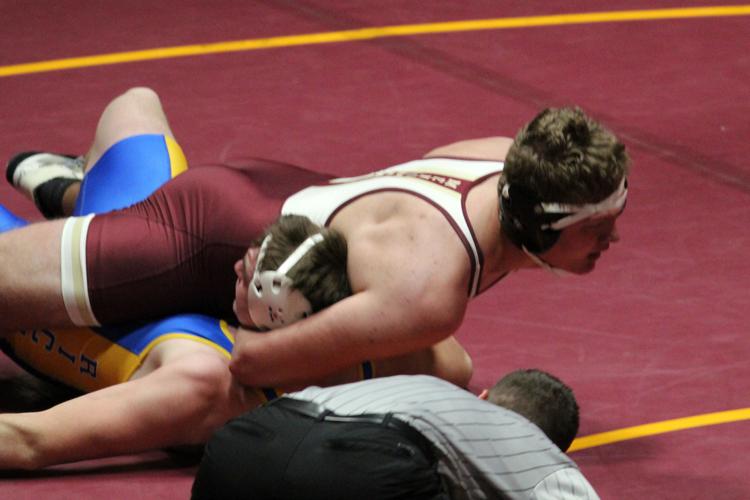 Rice Lake at Menomonie wrestling 12-19-19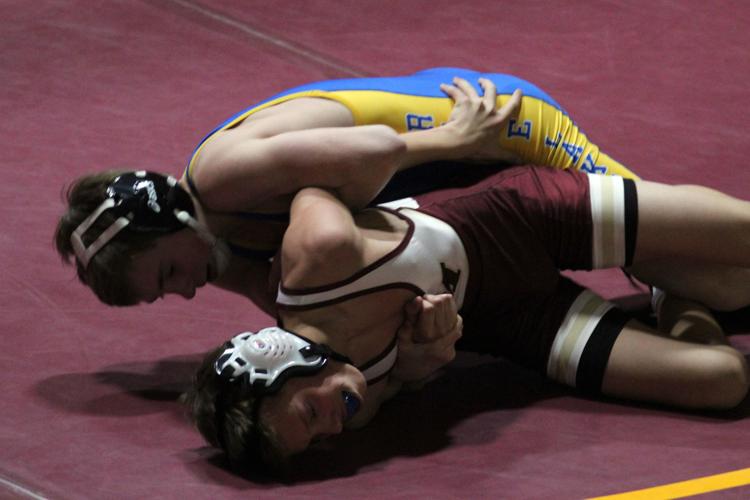 Rice Lake at Menomonie wrestling 12-19-19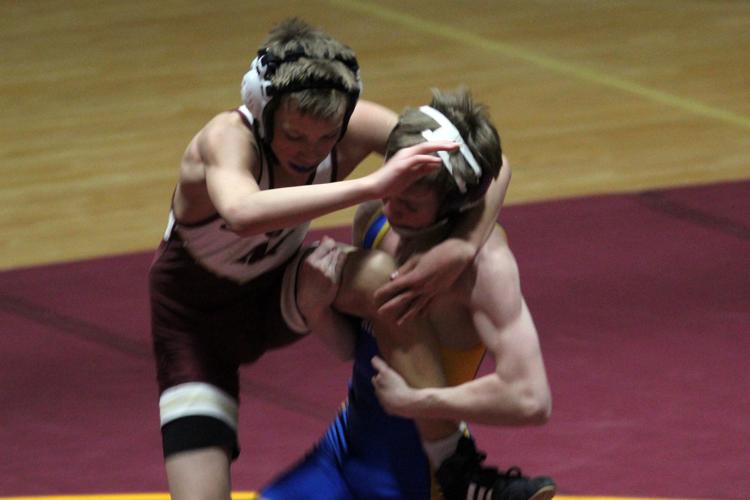 Rice Lake at Menomonie wrestling 12-19-19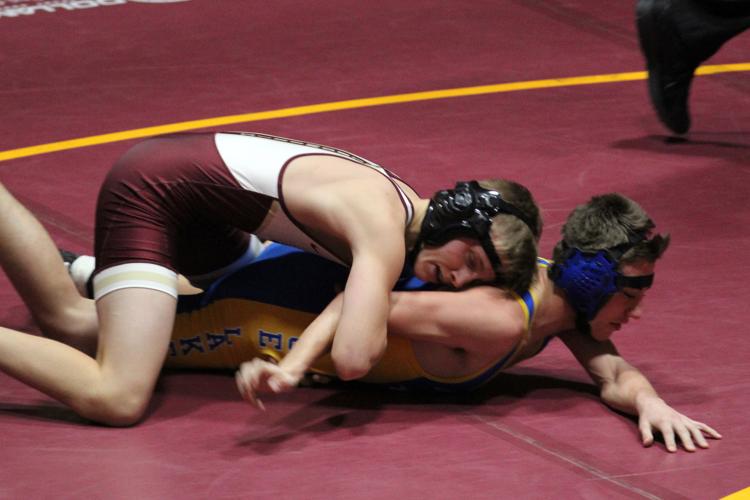 Rice Lake at Menomonie wrestling 12-19-19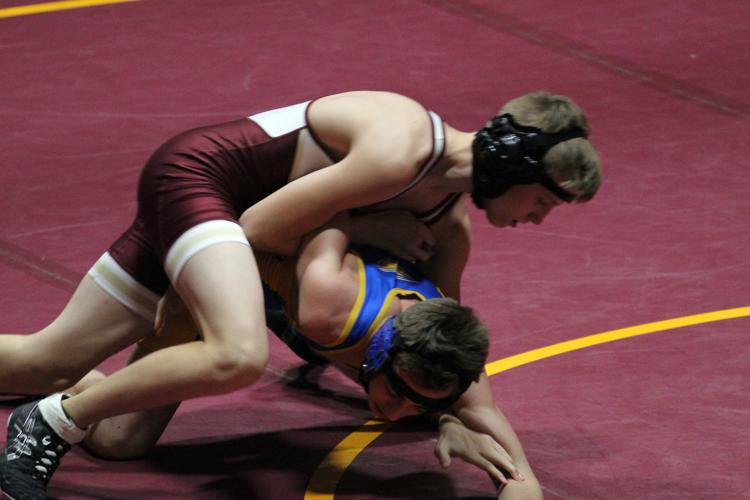 Rice Lake at Menomonie wrestling 12-19-19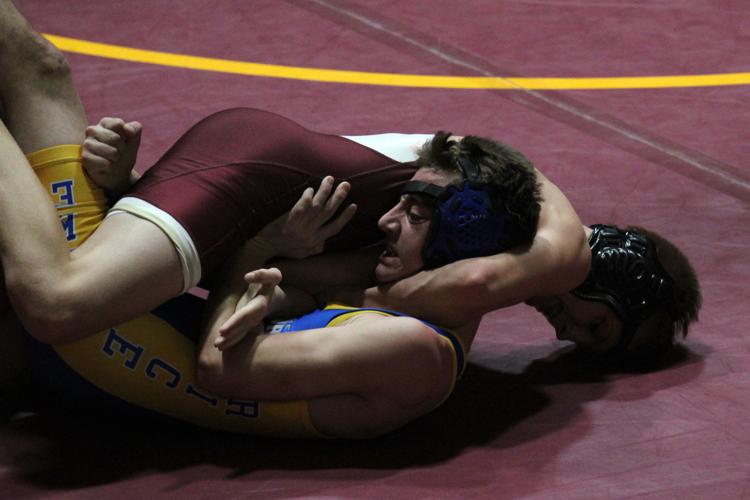 Rice Lake at Menomonie wrestling 12-19-19
Rice Lake at Menomonie wrestling 12-19-19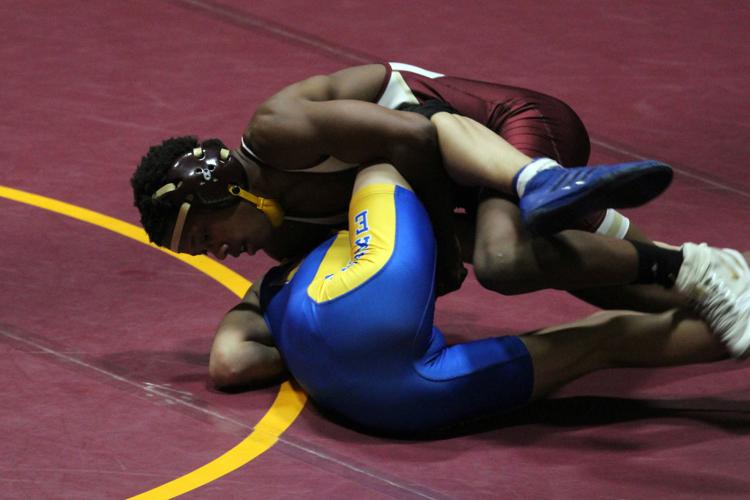 Rice Lake at Menomonie wrestling 12-19-19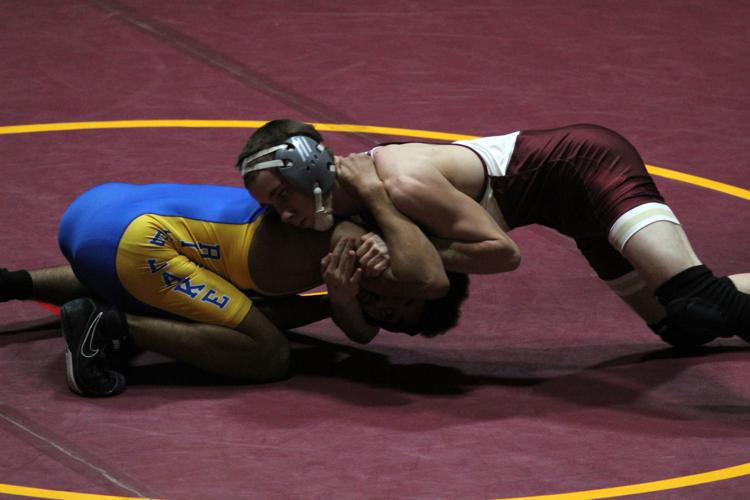 Rice Lake at Menomonie wrestling 12-19-19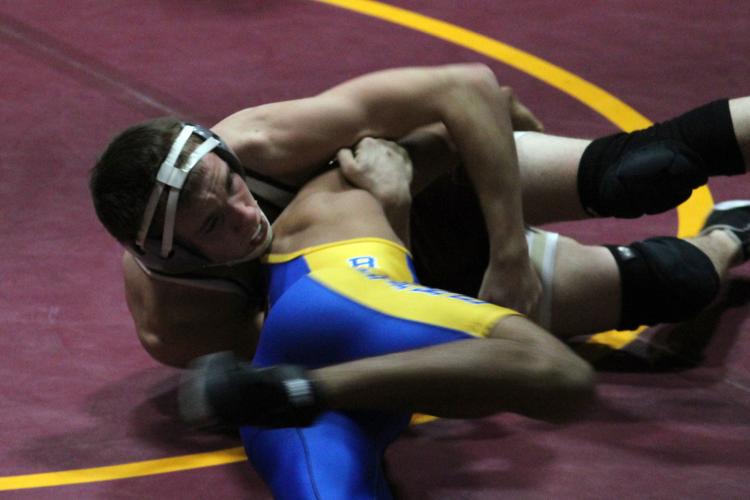 Rice Lake at Menomonie wrestling 12-19-19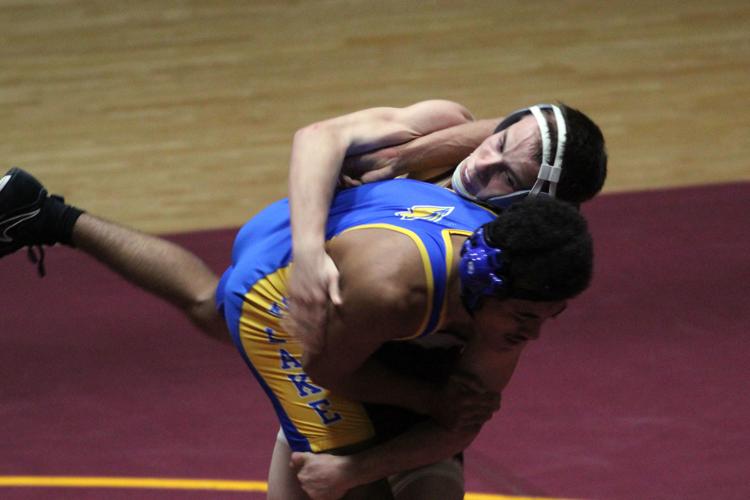 Rice Lake at Menomonie wrestling 12-19-19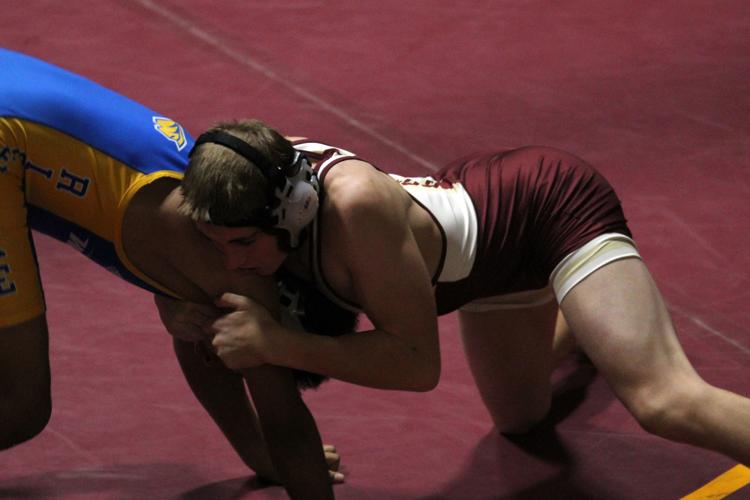 Rice Lake at Menomonie wrestling 12-19-19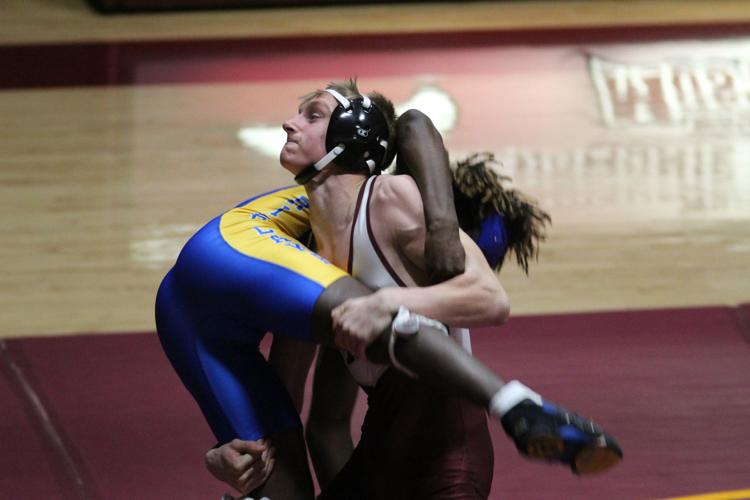 Rice Lake at Menomonie wrestling 12-19-19