RICE LAKE — The Menomonie girls basketball team trailed by seven with two minutes, 30 seconds remaining but completed the comeback to earn its first win of the season 51-49.
"Our girls were scrappy, tough, and showed a lot of heart throughout the contest," Menomonie coach Storm Harmon said.
Shelby Thornton had a game-high 19 points to lead the Mustangs (1-1, 1-0) with Helen Chen adding 14. Emma Mommsen and Olivia Steinmetz each had six.
Rice Lake (0-2, 0-1) was led by 16 points from Jordan Roethel.
The Mustangs held a 23-20 edge at halftime. Menomonie plays in a tournament at UW-Stevens Point this weekend with games against Rhinelander and D.C. Everest.
"Overall, just another exciting game that our girls fought until the end in, and what a way to start the BRC schedule," Harmon said.
At Colfax, the Vikings jumped out to a 33-12 halftime lead on the way to a nonconference win over the Blackhawks.
Kameri Meredth led all scorers with 31 points for Colfax (2-1). Rachel Scharlau added 15.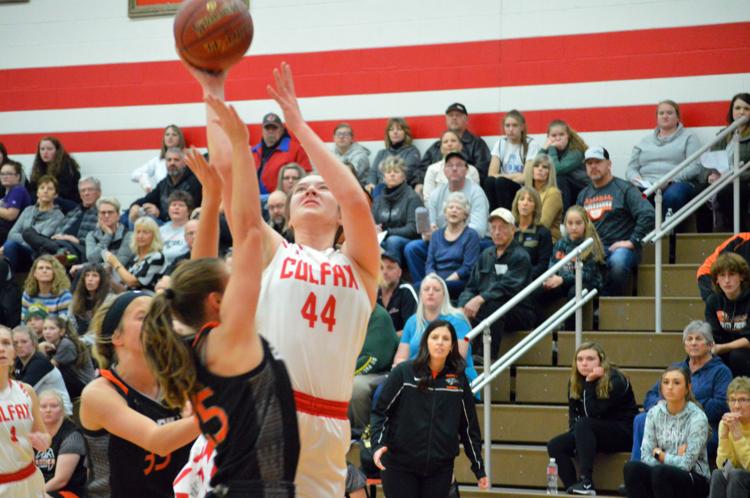 Samantha Buchholtz led Bloomer (1-1) with 10 points.
Colfax opens Dunn-St. Croix Conference play by hosting Elk Mound on Thursday, Dec. 5.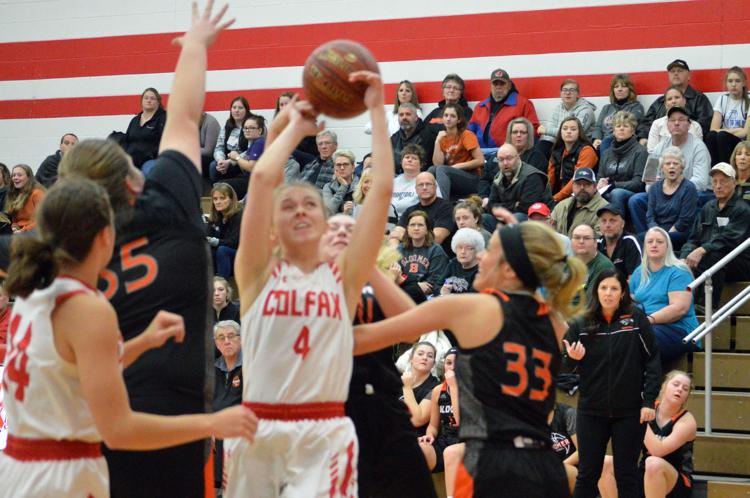 Boys Basketball
Chetek-Weyerhaeuser 65, Boyceville 22
You have free articles remaining.
At Chetek, Boyceville dropped its season opener in a nonconference game against Chetek-Weyerhaeuser.
Logan Knudtson led Boyceville (0-1) with 13 points and Connor Sempf added five.
Boyceville trailed 37-9 at halftime.
Kyle Bilodeau led Chetek-Weyerhaeuser (1-0) with 22 points, while Sammy Grotberg had 16.
Boyceville is back on the court on Tuesday at Alma/Pepin.
Boys Hockey
Menomonie 12,  Regis/Altoona/McDonell 2
At Altoona, the Mustangs opened the season with a dominating win over Eau Claire Regis/Altoona/Chippewa Falls McDonell co-op.
Menomonie (1-0) jumped out to a 7-1 lead after a period of play before adding two in the second and three in the third.
Dominik Hendrickson and Grant Imsande each recorded hat-tricks. They each scored twice in the first before Hendrickson added his third score in the second period and Imsande in the third. Tanner DeMarce, Kaleb Miller, Claysen Cooke, Jace Gilbertson and Zach DeMarce also added scores.
Miller had a game-high three assists while Sedric Yukel, Dieter Heim and Grant Imsande each had two.
Goalie Thomas Isenberger recorded 15 saves in the win. The Mustangs held a 81-17 edge on shots on goal.
Cade Struck and Evan Gustafson scored goals for Regis/Altoona/McDonell (0-2).
Menomonie hosts Eau Claire Memorial on Tuesday to open Big Rivers Conference action.